The smart display is the inevitable progression of the smart speaker, with the addition of a screen. Having a smart display can be very useful in your home. You get to keep track of everything that is happening while you are away. If you want to keep your home safe and secure while also getting the convenience of checking up on things you need to know or be aware of, then you should consider getting smart displays.
Whether you're looking for a Google-compatible smart display or an Alexa-compatible smart display, this list of smart displays is sure to fit your needs.
Read more: Best Smart Home Devices 2022
Here are the Best Smart Displays for 2022: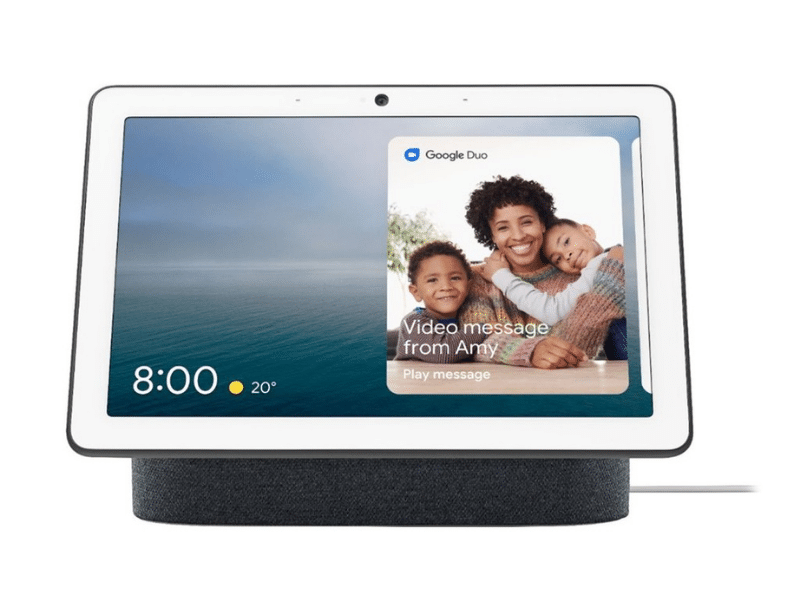 There are tons of features that make this device so great. For example, it is compatible with Google Assistant, which allows you to use your voice to control the device. Its 10-inch screen is clear and sharp and the camera has a clever motion-tracking feature. It also doubles as your security camera which allows you to check in on the kids while they are playing or look for things around your house when you're away. With a bigger display and better camera and sound, this smart display has become one of the best smart displays for many people. Best of all, if you have Google Home devices inside your home, you can create a mesh network that will allow them to communicate with each other.
You can buy this on Google Store for $229.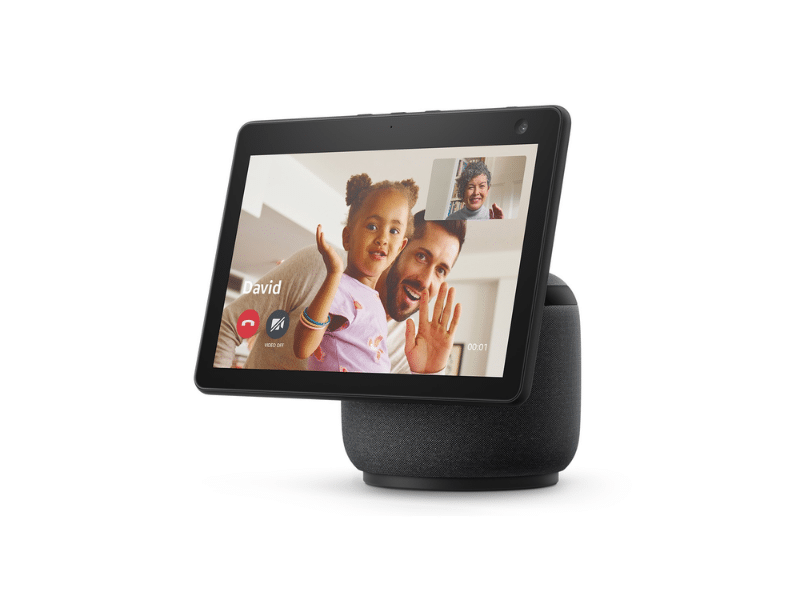 If you are an Amazon Prime member, then you can enjoy all of the benefits of this device. You can easily brew your coffee using Alexa and control things like your lights, TV, music, and more with voice commands. This device has a 10-inch rotating display and supports Zigbee devices. It features an impressive 13-megapixel motion-tracking camera to keep you in the center. It has far-field microphones that can pick up your voice from across the room no matter where you are. Echo Show 10 also has a motorized base to follow you around the room as you move. Because it can control all of your Alexa-compatible smart home devices, it's a terrific smart display for Amazon Echo ecosystems.
Read more: Cool Amazon Smart Home Devices in 2021
You can buy this on Amazon for $249.99.

Even though this device does not have a rotating screen or Zigbee hub, it still works like the other smart displays. It has the perfect balance of price, features, and display. This second-generation model has a 13mp camera for higher-quality video calls. It also used the digital pan-and-zoom capabilities of the Echo Show 10. The 8-inch touch screen on this smart display device is small enough to fit in your hand but big enough to enjoy the video. That said, this smart display packs a lot of features into one small package. It is a great choice if you want quality but on a budget.
You can buy this on Amazon for $164.98.

Google Nest Hub 2 has an intuitive, user-friendly interface, making it easy to navigate all your Google Home compatible devices in one space. Its Google Assistant will help you get things done hands-free. This smart display has a 7-inch display just enough to be your bedside companion. It also has a sleep tracking feature that monitors your movement and breathing in bed. It is important though to note that this device doesn't have a camera so you can't do video calls. Make sure you are comfortable with that before making your purchase.
You can buy this on Google Store for $99.99.

If you're looking for the best smart display for your wall, then look no further than the Amazon Echo Show 15. This Echo Show is more of a smart home control center than a speaker, unlike the other Echo Show devices. It places a higher value on screen size and interface than on audio and visual quality. The large 15.6-inch display can be used to display widgets and photos. It features facial recognition to identify family members and display custom info relevant to the person in front of it. You can leave a note using sticky notes for all to see and read if you want. This brings your family closer together and can be a great way to keep you and your family's daily routine on track.
Read more: Amazon Echo Show 15: Everything to Know
You can buy this on Amazon for $249.99.

If you want to embrace Meta's platform, then try the Facebook Portal Plus. It supports messenger, Whatsapp, and Zoom, which is great for video calls with family and friends around the world. It has a large 14-inch display that tilts and adjusts to create the best view for everyone in the room. The Portal Plus is Alexa-compatible, so you can use it to control your home's devices or utilize it like any other Echo device. Facebook Watch, Spotify, Pandora, and other entertainment and music options are baked right in. It also features a camera cover that you can flip down when you want the privacy and security of not having a camera recording your every move or listening to everything you say.
You can buy this on Amazon for $349.

If you need something small and cheap, this is the way to go. This smart display has a 5.5-inch screen and is the ideal size for your desks, entryway consoles, and nightstands. With an integrated 2-megapixel camera, it can make video calls or use it as an indoor home security camera. It may look like a desk clock, but it has helpful and entertaining features that will impress anyone around you. It's Alexa-compatible, so you can play your favorite music or podcasts at any time. The classic design and simple interface make it the best smart display for any home. This is one of the best smart displays for those who want a smart display but don't want to commit to an entire home upgrade.
You can buy this on Amazon for $84.99.
Related Article