At Amazon's Fall Event, many smart home devices were announced. These Amazon smart home devices offer cool features that will give you the comfort you need and brings your family closer.
All these new Amazon smart home devices are perfect for the Holiday shopping season so don't miss out and order one for yourself and your family.
Here is a list of smart home devices Amazon announced at their Fall Event: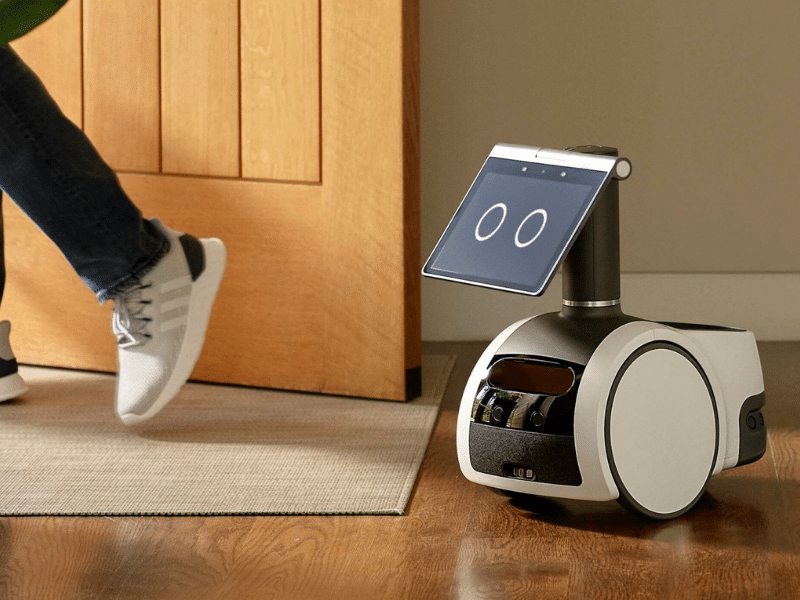 Last September 28, Amazon announced a smart home robot called Astro. Home Robot Astro feels like a combination of Echo Show and Ring Home Security Cam. Astro Robot can do a variety of tasks from providing assistance especially to elderly people to monitoring your home while you are away. Since it supports Alexa, you can also use it to play music, do video calls and control your smart home devices. Astro robot also has a built-in smart home security system that detects when something unusual happens inside your house. Like a robot vacuum, it automatically returns to its charging dock when needed.
You can buy Astro on Amazon for an introductory price of $1000.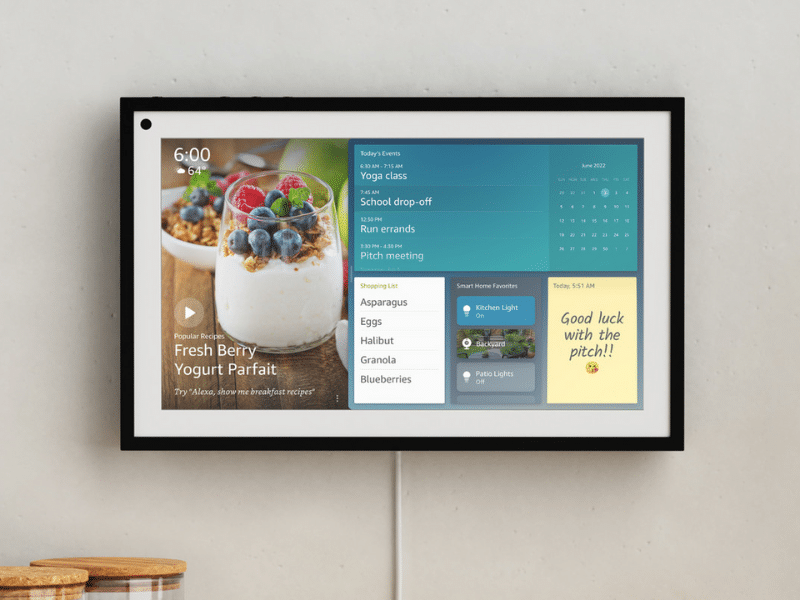 Amazon Echo Show 15 is a big smart display that you can hang on your wall. This Amazon echo device has the biggest screen among all the Amazon Echo Show devices. The screen measures a 15.6 inch Full HD screen perfect for video streaming and video calling. The Echo Show 15 can be used as your kitchen TV or a Picture Frame in either landscape or portrait orientation whichever you want. Using its new visual ID feature, the device can recognize family members and personalize on-screen information accordingly. There's a smart home widget that allows you to see footage from Ring cameras or check the status of your smart home equipment. You will also be able to purchase 'Hey, Disney!' for your Echo device and become part of the magic right from your home.
The Echo Show 15 costs $250 and will be available later this year.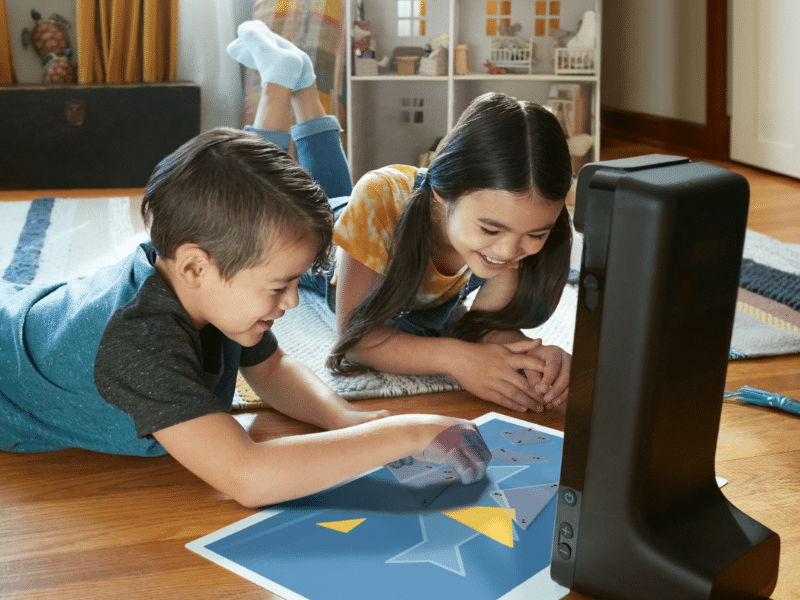 A video calling device with digital activities was also announced at the Amazon event last month. This device is called Amazon Glow. Amazon Glow has an eight-inch LED display with a top-mounted projector that creates a 19-inch touch-sensitive area on the surface below. Glow offers an immersive, virtual experience that bridges the gap between the digital and physical worlds. Disney, Mattel, Nickelodeon, and Sesame Workshop have signed on to create games for the device. This device is perfect for your kids to make video calls more engaging.
Like the Astro Robot, Amazon Glow can be bought through an invite-only "early access" program and will cost you $249.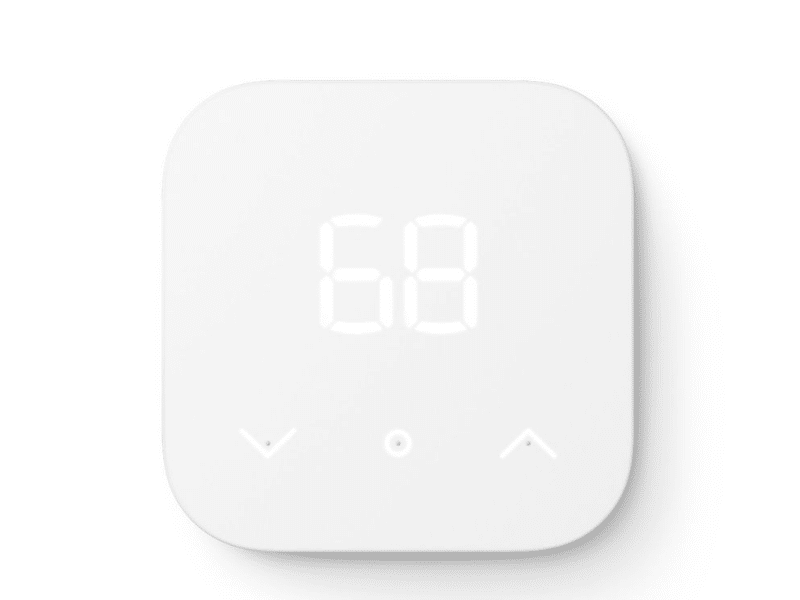 In collaboration with Honeywell Home, Amazon has developed its own smart thermostat which only cost $60. The new smart thermostat rivals Google's Nest thermostats which costs nearly twice as much. The device can be controlled through Alexa enabled device or let Alexa do the programming for you. With the use of the Alexa app, you can manually adjust the temperature or set a schedule, even on the go It also uses geofencing to save energy by adjusting the temperature when you leave or to make your home absolutely comfy when you return.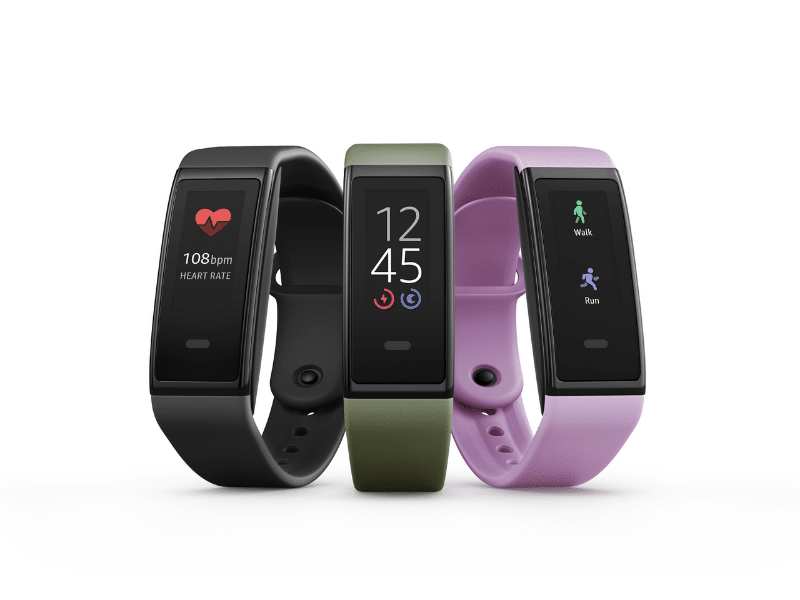 Another addition to Amazon's smartwatch lineup is Amazon Halo View. Amazon Halo view has an AMOLED screen with a battery that lasts for seven days. This new fitness tracker smartwatch comes with a full year of Halo membership. Amazon will also be rolling out Halo Nutrition next year. Halo Nutrition gives you healthy meal suggestions and makes it simple to shop for the groceries you need.
The Halo View will only cost you $80 and be available in time for the holiday season.
Halo View is the best smartwatch for those people with a tight budget.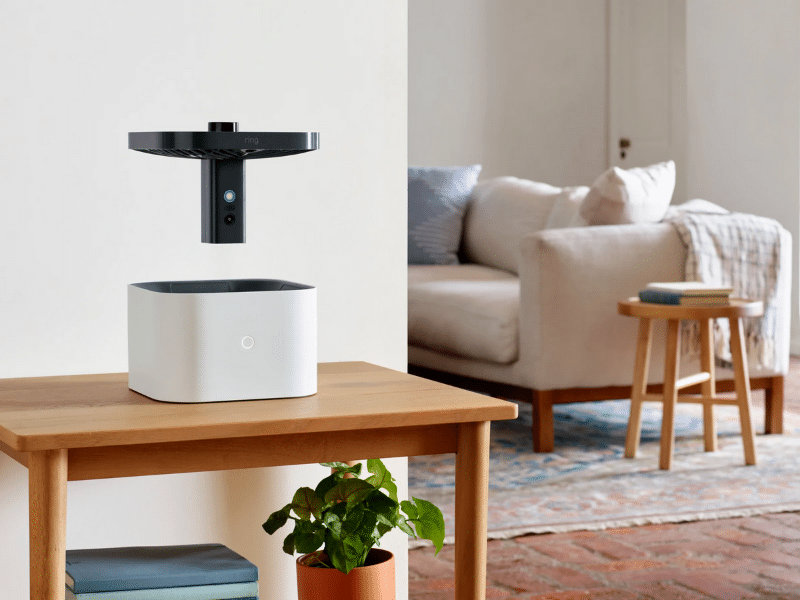 Amazon's Ring security drone is going to be your new companion when it comes to keeping your home safe. The Ring smart security system will help you guard your home by flying around with a preplanned route to show you what's happening no matter where you are. It has a built-in LED that illuminates the path automatically when recording at night or in dim lighting. The camera lens is covered when it's in the dock, and it only films when it's in motion.
Ring is also introducing the Ring Virtual Security Guard. This service allows a third party to monitor your house and provides expert monitoring for all of your Ring outdoor cameras.
The Ring Always Home Cam costs $250.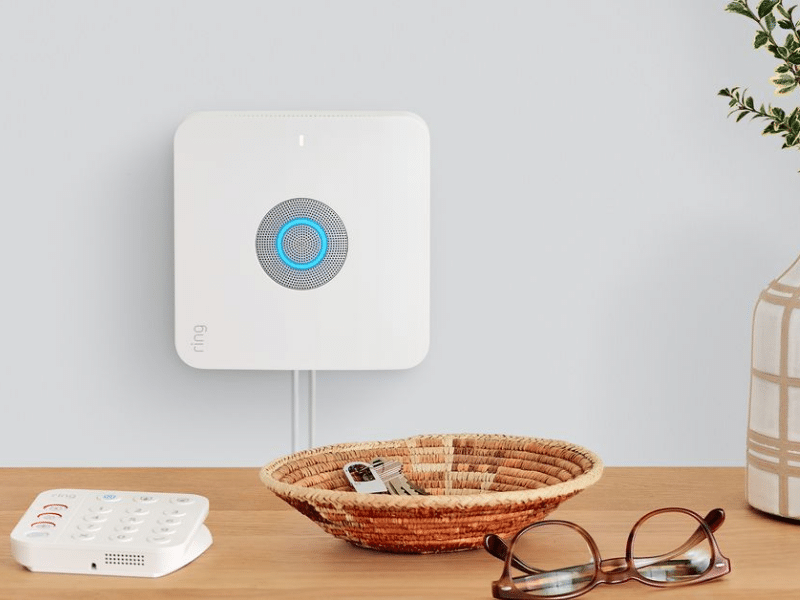 The Ring Alarm Pro is a Ring security system base station that includes a built-in Eero Wi-Fi 6 router. Obviously, it's a combination of a security system and mesh network. Professional monitoring and online threat protection are included, as well as internet backup 24/7. It also includes Ring Edge which allows users to store all of their Ring camera footage locally on an SD card. Ring Alarm Pro also serves as a smart home hub for third-party devices such as door locks, thermostats, and smoke alarms.
The Ring Alarm Pro is available for pre-order today for $249. 
Related Article