Smart Home Devices are getting more popular every year. It helps you automate your life and become more efficient. Smart Home Automation can be a useful tool for those with disabilities. It is a way to control lights, appliances, security systems, and more. There are a lot of Smart Home Devices out there, but which are the best Smart Home Devices in 2022?
Read on to find out which Smart devices made our list of the Best Smart Home Devices in 2022!
The Best Smart Smoke Detector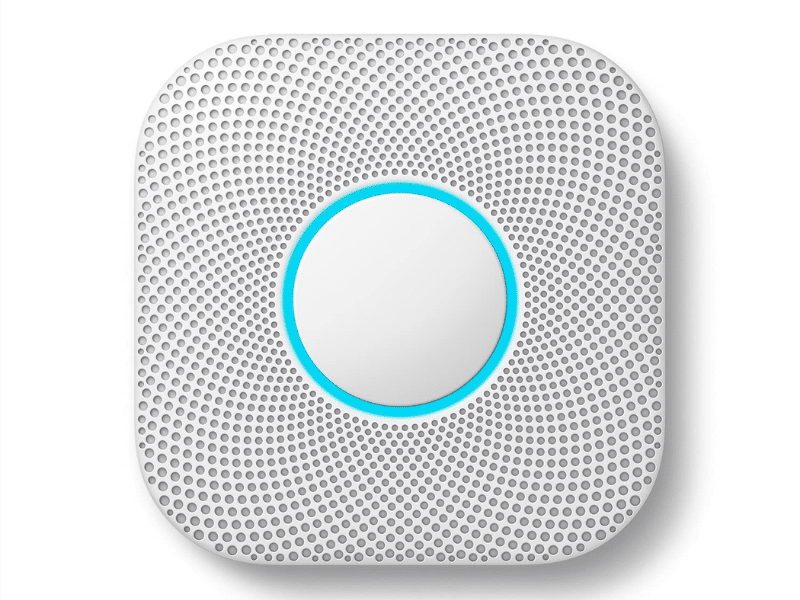 Unlike the traditional smoke detector that just makes a loud noise when smoke or fire is detected, smart smoke detectors can notify you when there is smoke or fire. The Nest Smart Smoke Detector looks like a typical Smart device, but don't be fooled! It's much more than that. What makes this smart device one of the best Smart Home Devices in 2022? The Nest Protect not only detects smoke and fire but also carbon monoxide. It has an early warning voice alert and actually tells you where the problem is. The Nest Protect can also be connected to a variety of smart home devices. To make it easier for you to leave your house in the event of an emergency, the Nest can automatically switch on your lights. Instead of chirping like other gadgets, the app will tell you when the battery needs to be changed ahead of time.
You can buy this on Amazon for $113.05.
The Best Smart Thermostat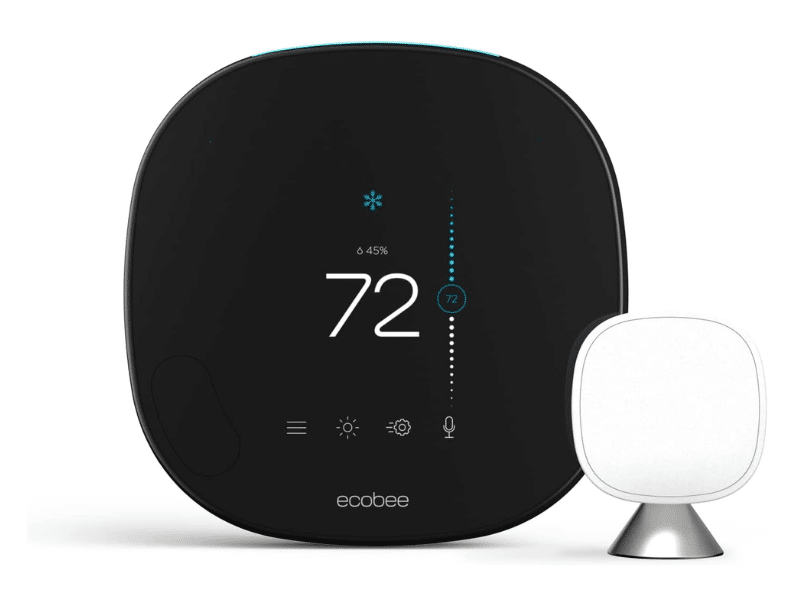 Whether you want to control your Smart Thermostat with your voice, your tablet, or Smartphone – the Ecobee Smart Thermostat can do it all! It's easy to install yourself and will even detect when somebody is in the room, so you don't waste energy heating up places that are already occupied. It also comes with a wireless remote temperature sensor to help control the temperature in different rooms. If that wasn't enough, it also comes with Amazon Alexa Smart Home Voice Service built-in! You can tell Alexa to turn off or on anything connected to your Smart Thermostat. With a far better speaker than the previous version and Spotify support, you can now use the Ecobee to play music in the background if you're seeking a device to do so. This smart thermostat will potentially save you up to 26 percent of your annual energy costs.
You can buy this on Amazon for $249.00.
The Best Robot Vacuum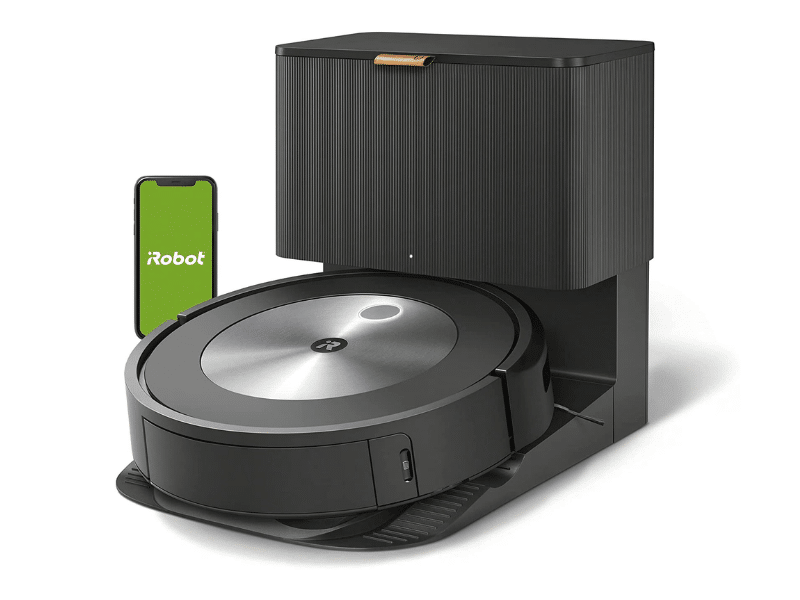 We all love keeping our homes clean, but nobody likes the hassle of having to clean them ourselves. It can take a long time and we're never happy with the results. Smart robot vacuums such as iRobot Roomba J7 plus make it easier than ever to keep your home clean without any hassle. Once you press start, this smart vacuum will automatically map out your room, determine its location in three dimensions and remember where it's been. This smart robot vacuum is also equipped with sensors so it won't fall off of stairs or bump into the furniture.  iRobot now has a new feature called Genius. It lets you teach your Roomba about your personal preferences and cleaning schedules, instead of painstakingly programming them. It works on both hardwood and low-pile carpets, without any problem.
You can buy this on Amazon for $849.00.
Related article: Best Robot Vacuums of 2021
The Best Mesh Wi-Fi Router

If you're looking for the best mesh Wi-Fi routers to help support your Smart Home, the Asus ZenWiFi AX (XT8) is definitely one of the best Smart Home devices in 2022. What makes it stand out? The Asus ZenWiFi AX XT8 takes a spot here because of its fast performance, amazing range, and numerous added functions. It may not be the fastest mesh kit, but it definitely has a great combination of speed and features at a reasonable price. It comes with tons of extra added functions like Parental Controls and Anti-malware. You can also limit bandwidth for specific devices. This Smart Router also looks beautiful on any desk or table, thanks to its sleek design.
You can buy this on Amazon for $449.00.
The Best Smart Speaker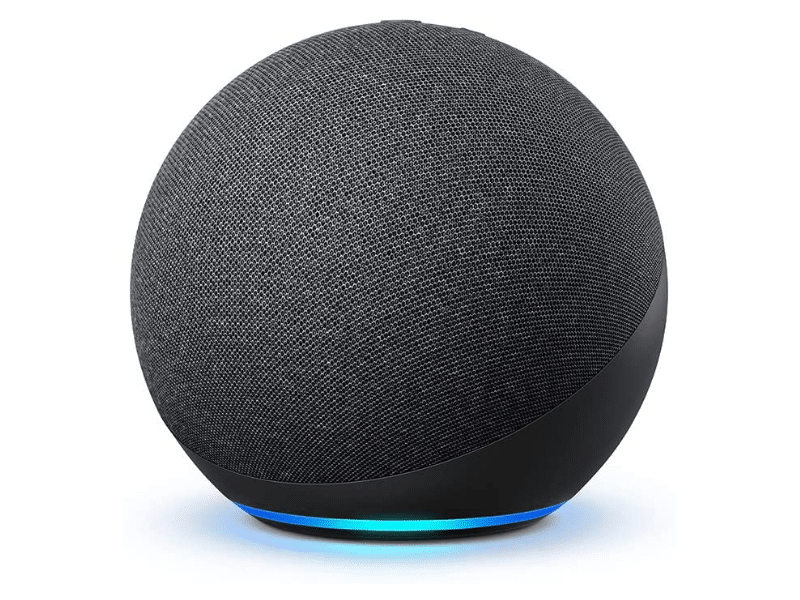 Smart speakers just keep getting smarter and the fourth generation of Amazon Echo is certainly no exception. It sports an upgraded speaker, so it sounds better than ever before. Not only does this smart speaker have a unique cylindrical design, but it also holds a slew of Alexa smarts, making it our top selection for a smart speaker. It has a smart-home Zigbee hub built-in so you can control all your Smart Home devices from it. Plus, thanks to its six microphones, it can hear you from across the room.
You can buy this on Amazon for $99.99.
Related article: The Best Smart Speakers of 2021
The Best Smart Lights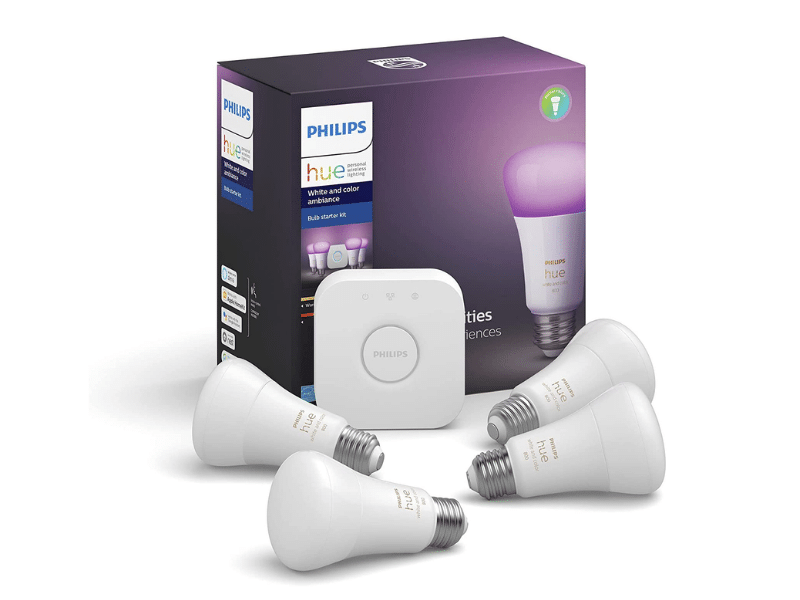 Having a smart home means making smart choices, and one of the best smart lights you should definitely consider is Philips Hue. It has an amazing app that allows you to control your lights from anywhere in the world. You can set it to make your home look like a disco party for those special occasions or even wake up with a slow sunrise as soon as your alarm goes off. It's easy to install and compatible with other smart devices, making it one of the best Smart Home devices in 2022. However, it is quite expensive compared to other smart bulbs available on the market right now. This smart bulb can be voice-controlled too, thanks to Amazon Alexa voice control built-in!
You can buy this on Amazon for $198.00.
The Best Home Security Camera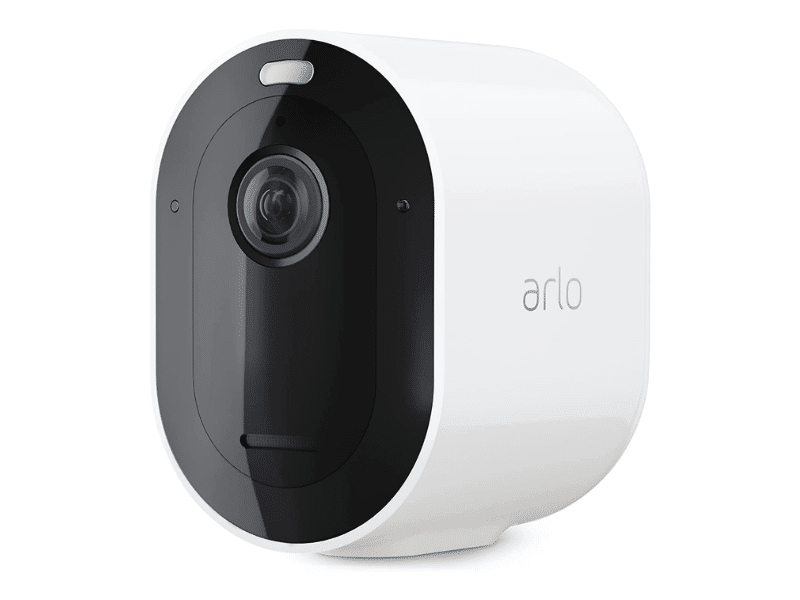 A security camera is very essential among the other smart home devices that everyone should own. The Arlo Pro 4 offers impressive 2K video and rich smart features. It has a wide a 160-degree field of view to make this surveillance camera ideal for monitoring large areas. Automatic zooming and motion tracking are also included, ensuring that the source of any activity is not only identified but also tracked. It's also the first Arlo Pro camera that can be connected directly to your Wi-Fi without a SmartHub. This home security camera is compatible with Amazon Alexa, Google Assistant, and Apple HomeKit.
You can buy this on Amazon for $179.99.
Best Smart Garage Door Opener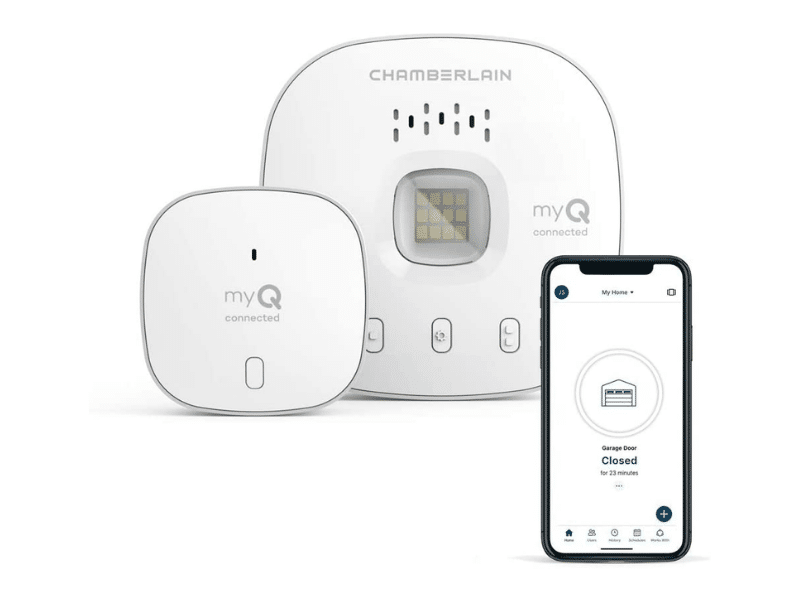 Transform your existing garage door opener into a garage door opener with a smart controller. Chamberlain is one of the most well-known brands when it comes to garage door openers. This Smart Home device makes opening and closing your garage door easier than ever before. You may use the MyQ app on your iOS or Android smartphone to check the status of your garage door and open or close it remotely. You can also set this up in a matter of minutes. The app walks you through the process just like any other smart home device with no manual labor required.
You can buy this on Amazon for $29.00.
The Best Smart Plug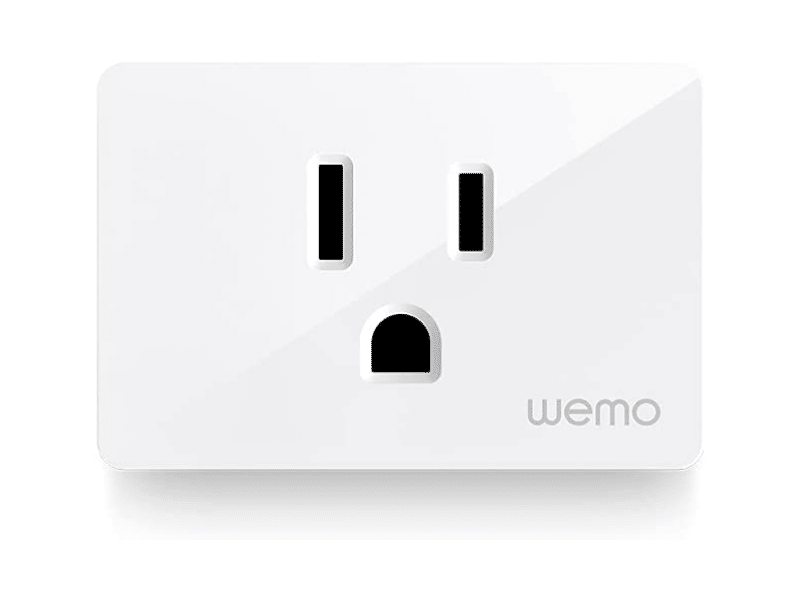 Wemo is simple to use and works with all of the major voice assistants. It is a good addition to your smart home system. Smart plugs are especially recommended for your Smart Home because it allows you to control and monitor plugged-in devices from anywhere. You can easily turn on or off the device via voice commands such as Amazon Echo or Google Assistant. This smart plug has a physical switch if you don't want to use your voice. Smart plugs are the most basic smart home device you can ever have, but they're definitely worth your money!
You can buy this on Amazon for $24.49.
The Best Video Doorbell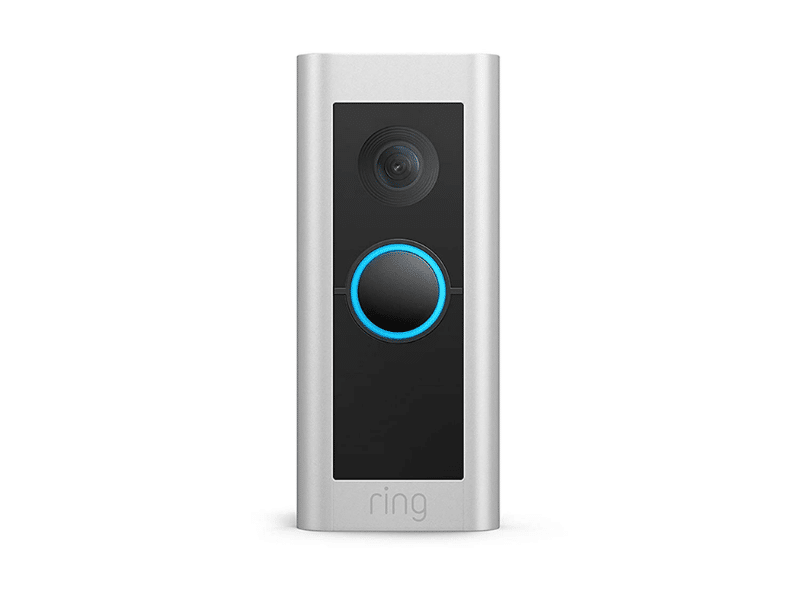 Arlo Pro Smart Home device is a great smart home gadget to have if you want to monitor your front door. This video doorbell offers 1536p HDR video with a 150-degree field of view. It has 3D motion detection and a Bird's Eye View that gives you a broad view of your front porch. As with every other Ring doorbell, the Pro 2 requires a Ring Protect subscription. This will allow you to view recorded video and to take advantage of features such as People Only Mode, Rich Notifications, and Advanced Pre-Roll. You can also talk to anyone at your front door using two-way audio communication right on your smartphone. It's compatible with a voice assistant like Amazon Alexa and a variety of third-party smart home devices.
You can buy this on Amazon for $249.99.
The Best Smart Lock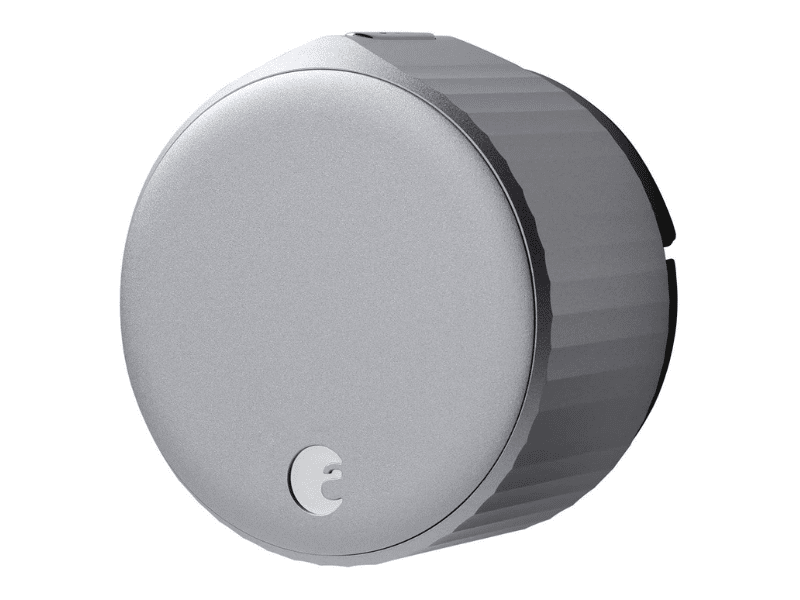 August Smart Lock Pro is a smart lock that makes your life easier. Because it comes with Wi-Fi, you won't need to use the August Connect bridge to connect your lock to your home network. August WiFi smart lock lets you remotely lock or unlock the door, check door status, and grant virtual guest keys. This smart device works with Siri, Alexa, and Google Assistant voice control. The August Wi-Fi lets you keep the keys from your existing deadbolt which makes it a smart lock that looks pretty great.
You can buy this on Amazon for $199.99.
The Best Smart Display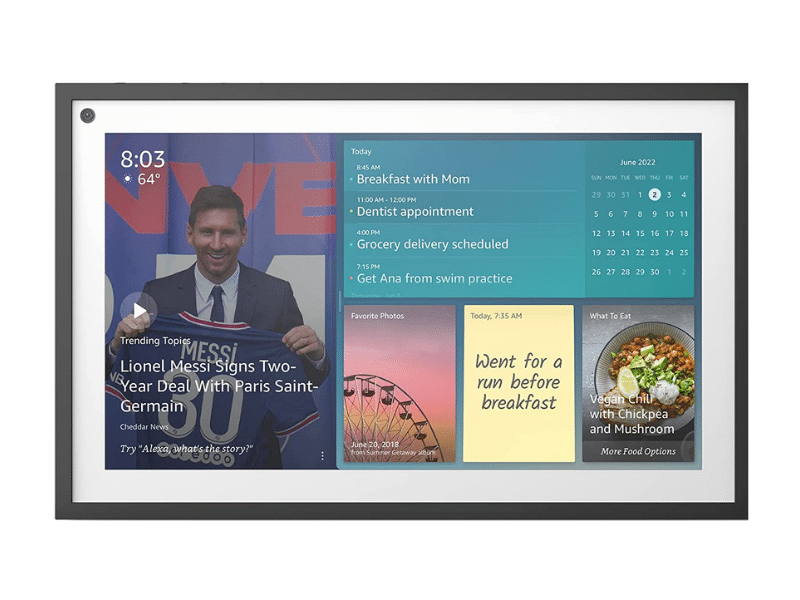 During Amazon's annual event last year in September, various products were introduced, including Amazon Astro, Amazon Glow, and the all-new Echo Show 15. This Smart Display has a 15.6 inches Full HD screen perfect for video streaming. It could be your kitchen TV or a picture frame using Amazon photos. The Echo Show 15 has a new Visual ID feature. It has face recognition to identify members of your family and personalize on-screen information accordingly, thanks to its new AZ2 processor. Your smart home hub will be a lot cooler if you have this best smart display.
You can buy this on Amazon for $249.99.