Cleaning your home is the most time-consuming part of your day. Thanks to smart home devices like robot vacuums, it becomes easier. Robot vacuums not only improve people's lives because of their ease of use but also because they are eco-friendly.
Robot vacuums are great for people who want to save time or people with disabilities that make them unable to vacuum their house themselves.
Here are the Best Robot Vacuums that are popular in the market today:
Best Overall Robot Vacuum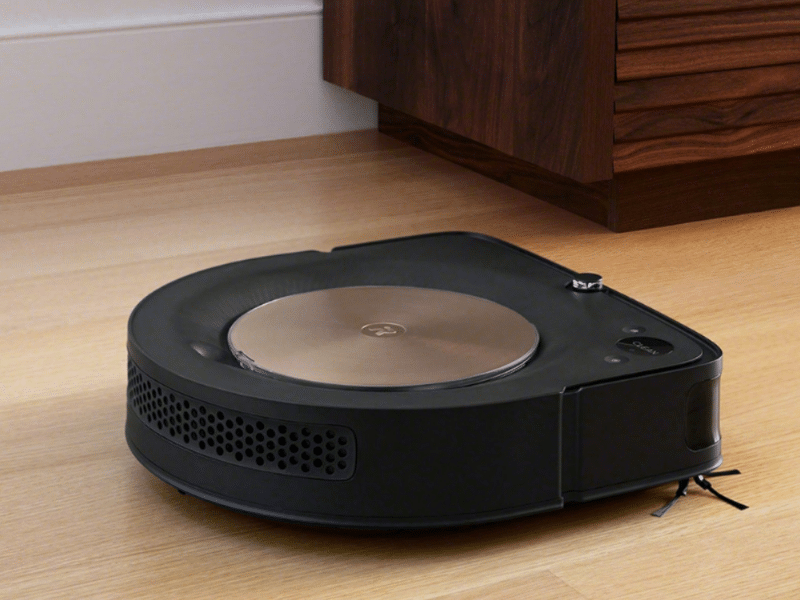 The iRobot Roomba S9 Plus Robot Vacuum is one of the most advanced robot vacuums on our list. This robot vacuum can create its own map and remember multiple rooms so it can clean the whole house. It also does not spend extra time cleaning areas that have already been cleaned. On top of that, it also lets you designate a room to be cleaned at a certain time or room to keep out of.
The iRobot Roomba S9 Plus Robot Vacuum has an app so you can clean your house from anywhere. It also has Google Assistant and Alexa compatibility so you can voice command it from the comfort of your couch.
This Robot Vacuum delivers powerful suction and easily picks up dirt on carpets and bare floors. It works effectively on hardwood floors but struggles a bit when it comes to low-pile carpeting.
Best of all? Roomba S9 Plus has a docking station. The dock keeps the Robot Vacuum charged up and empties its dustbin automatically.
Buy it here – iRobot Roomba S9 Plus
Best Midrange Robot Vacuum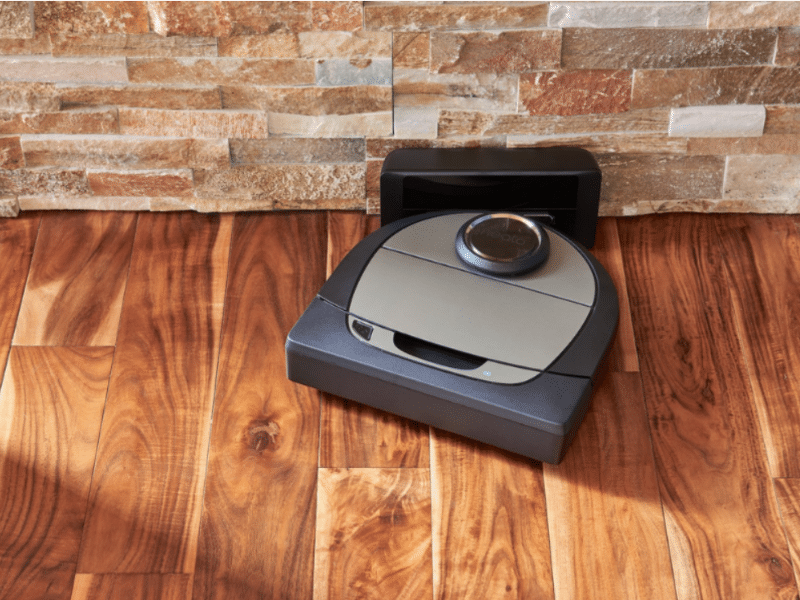 If you feel that Robot Vacuum S9 Plus would break your bank, try the Neato Botvac D7 Robot Vacuum. You'll get this robot vacuum for half the S9+ price. It has a D-shape appearance similar to S9. It also has a 120-minute battery life and can save up to three separate floor layouts, making it suitable for large homes.
The Neato Botvac D7 Robot Vacuum has an app for your smartphone and works with a wide range of smart products.
This Robot Vacuum comes with laser navigation technology that builds maps, allowing the Robot Vacuum to clean house. It does an adequate job of covering all corners of your house.
In addition, this robot vacuum has a high-performance filter and Turbo mode, which boosts brush speed and suction for a deeper clean. It allows the device to pick up a greater amount of sand across low-pile carpet and rugs than other Robot Vacuums.
The Botvac D7 Connected Robot Vacuum has an improved suction power that makes it an excellent Robot Vacuum cleaner at a midrange cost.
Buy it here – Neato Botvac D7 connected
Best for Pet Hairs Robot Vacuum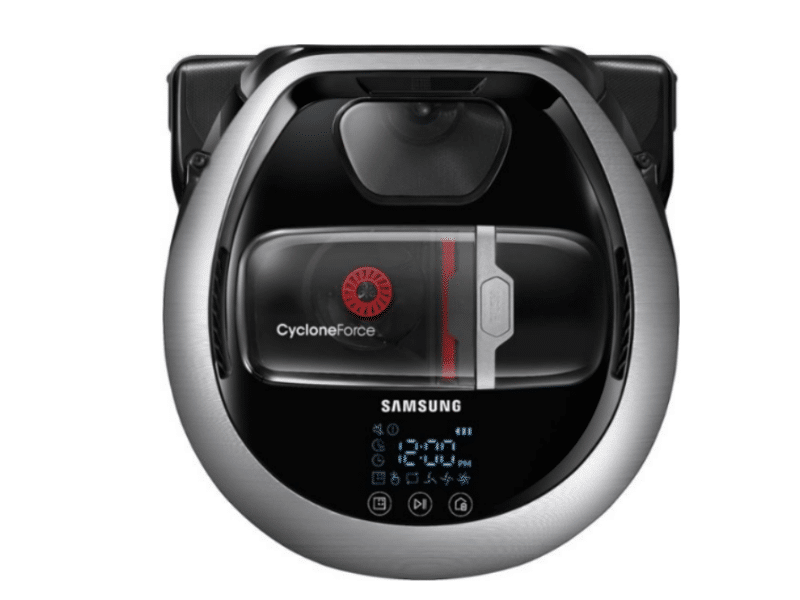 Pet hairs can be a pain especially if you have a dog or a cat. Robot vacuums are the best option when it comes to maintaining the cleanliness of your floors all the time even with pets at home. This POWERbot Robot Vacuum is molded to have very high suction power in order to remove any pet hairs from any surface faster and better than most robot vacuums.
The specially designed soft-action brush on the Samsung POWERbot Pet Plus detangles and eliminates pet hair that gets twisted around it.
The vacuum automatically detects the floor type to optimize suction power that delivers 40x more powerful cleaning on all floor types.
Buy it here – POWERbot Pet Plus Robot Vacuum
Best Self-Emptying Robot Vacuum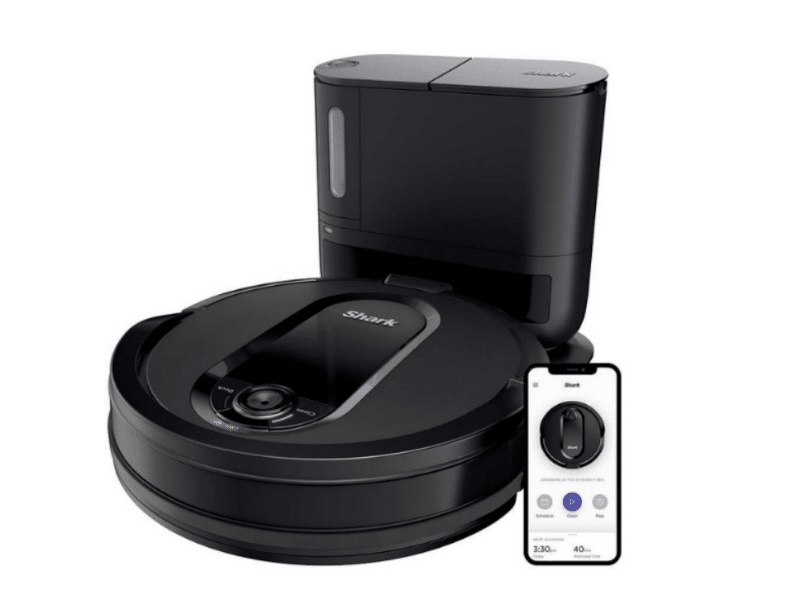 Shark IQ R101AE is an auto-emptying robot vacuum cleaner that can go around the house and clean thoroughly without you needing to touch it.
This robot vacuum has a large capacity dustbin where it collects the dirt and debris from your floors, making sure you don't have to see them anymore. Then, after having done its job, it empties itself into a garbage bin or bag up to 30 days of collected dirt. Its self-emptying mechanism is a great plus because it means no extra work for you. Hair wrap will never be a problem as it has a self-cleaning brush roll that removes pet hair and long hair.
The robot has a 90-minute battery life on a single charge, which means it can clean an entire room.
Shark IQ is the best robot vacuum for Complete hands-free cleaning.
Buy it here – Shark IQ Self-Empty Robotic Vacuum
Best Wet/Dry Robot Vacuum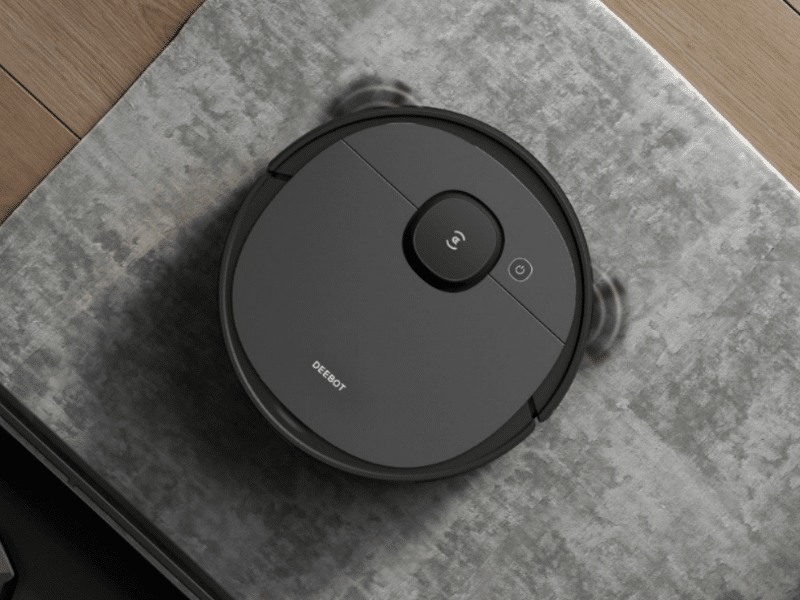 This double-duty robot vacuum can vacuum and wet-mop your floors simultaneously. It uses an innovative electronic water pump, reservoir, and either reusable or disposable pads to do its job.
This robot vacuum has carpet detection capabilities to ensure it avoids the carpet and prevents it from getting wet. When it comes to the carpet it automatically increases the suction to clean more deeply. Its sensors prevent the robot from bumping into obstacles or falling off ledges or downstairs. It also has the ability to create up to three separate maps of your home's floor plan while navigating its way around. Just like most robot vacuums, it has a wireless remote control so you can focus on other tasks while the robot cleans up after you.
Buy it here – Ecovacs DEEBOT OZMO T5 Robot Vacuum
Best Robot Vacuum For Hard Floors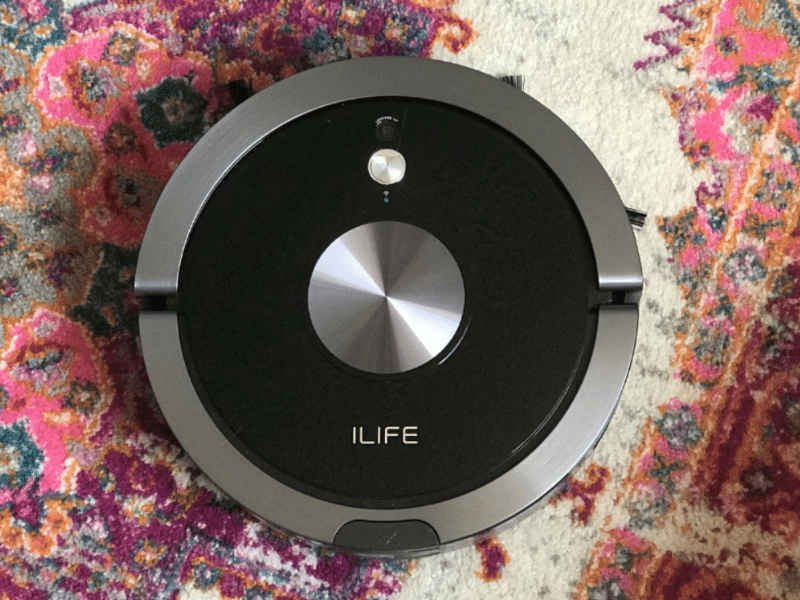 If you have hard floors and low pile carpet, this robot vacuum will be perfect for your home.
It offers premium features found in pricier models, such as Amazon Alexa voice support, Wi-Fi connectivity, and the ability to map out rooms for more efficient navigation.
The iLife A9 robot vacuum will pick up all of the debris in its path, from dust to crumbs. It also has multiple cleaning modes that will make your home more spotless while you work or sleep.
This robot vacuum is one of the best robot vacuums that is budget-friendly on our list.
Buy it here – iLife A9 Robot Vacuum
For more smart home devices to provide convenience in your life, check this out – Cool Amazon Smart Home Devices in 2021