Google Home is gaining more and more compatibility with popular brands every day. It has over a hundred thousand devices that work with its Google Assistant and can be controlled using its Google Home app. To compete with Amazon's collection of Alexa-enabled devices, Google is working quickly to ensure Google Home can control as much of your home technology as possible. Google Home compatible devices are also becoming cheaper, making them easier to own multiple Google-enabled products in one household.
This article will describe the best Google Home compatible devices to further expand Google's voice command capabilities in your home.
More: Cool Amazon Smart Home Devices in 2021
Here's a list of some of the best Google Home compatible devices you can buy today:
Best Google Home Compatible Smart Display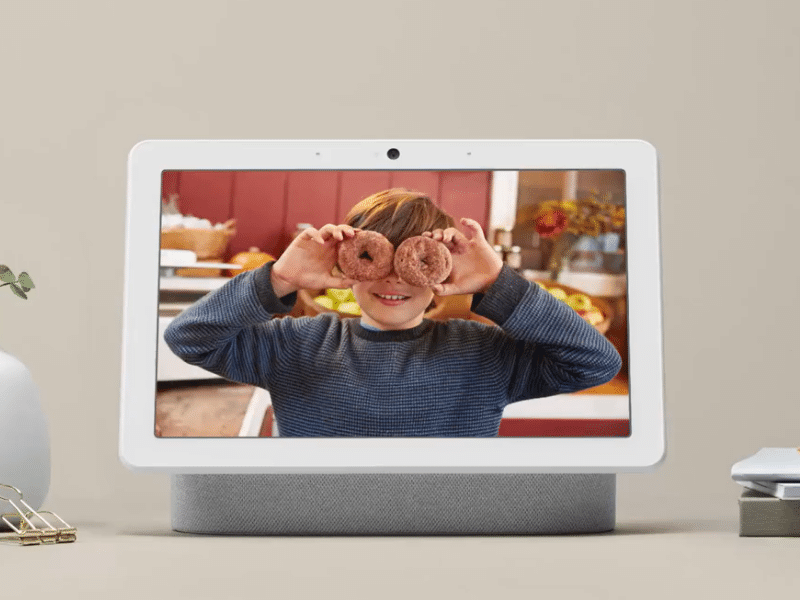 Google Nest Hub Max runs Google Assistant and can do almost anything. It has a 10-inch HD display that lets you watch YouTube videos, search for recipes, and look at your Google Photos albums with just a voice command. It works with Google Nest compatible devices including doorbells, cameras, alarms, and thermostats. Google Nest Hub Max allows you to communicate with any of the devices on this list. It doesn't sound really amazing, but it's a well-designed and appealing smart display that outperforms its predecessor in terms of functionality.
You can buy this on Walmart for $192.99.
Best Google Home Compatible Smart Thermostat
The Google Nest Learning Thermostat is Google's smart thermostat that can be controlled even when you are far away via Google Assistant. Google Assistant allows you to control the temperature in your home, set reminders for turning off the system when you leave, and other useful automation. It learns your behaviors and makes minor tweaks overtime to save energy. You can just say, "Hey Google, make it cooler" or "Hey Google, make it warmer" and Google Assistant will make the desired changes.
You can buy this on Amazon for $249.
Best Google Home Compatible Smart Lock
Nest teamed up with Yale for this Nest X Yale smart lock. Yale is one of the most trusted names in home security. This smart lock is for you if you have trouble remembering to lock your door or you've ever worried about locking yourself out. This smart lock responds to Google Assistant voice commands so you can lock or unlock your door wherever you are. Unfortunately, this lock is not ideal if you want to connect it to non-Google smart home devices.
You can buy this on Walmart for $279.
***
Best Streaming Dongles
The Google Chromecast with Google TV is Google's most powerful streaming device. It can stream 4K videos to your TV with ease. It isn't quite as good as the Roku Express 4K Plus, but it comes closer than any other device on the market. It's not quite as excellent as the Roku Express 4K Plus, but it's better than any other device on the market if you're already living in Google smart home system. Compared to other streaming devices, Chromecast has voice control for searching Google, Netflix, Hulu, and other apps.
You can buy this on Google store for $49.99.
Best Google Home Compatible Smart Plug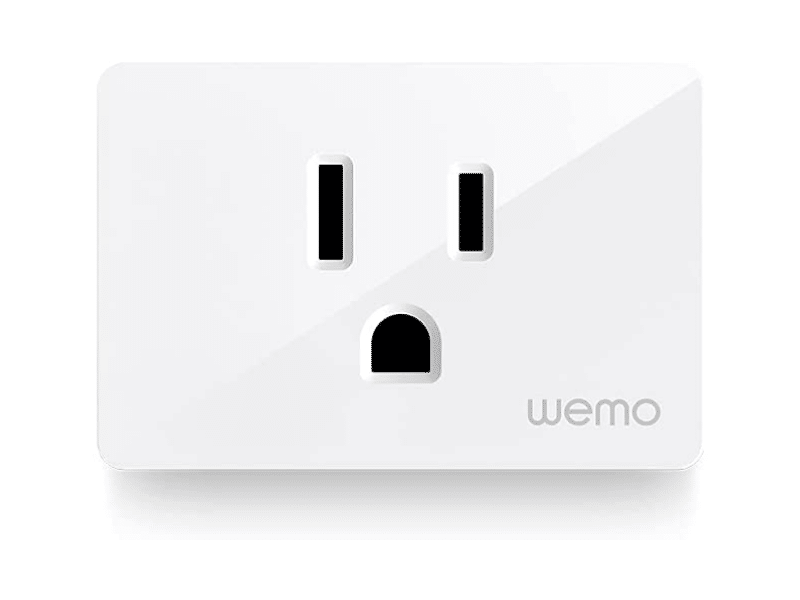 Wemo WiFi plug is one of the best Google Home compatible devices. This smart plug device works with Google Assistant and Google Home to make your life easier and better by giving you the ability to control appliances and electronics around your house. Wemo plugs in and connects into an existing wall outlet, then it's able to control to turn on or off any electronics that are plugged into it. It has a cool Away Mode that randomly turns on or off your smart home devices to make it look like you are home.
You can buy this on Amazon for $24.31.
Best Google Home Compatible Video Doorbell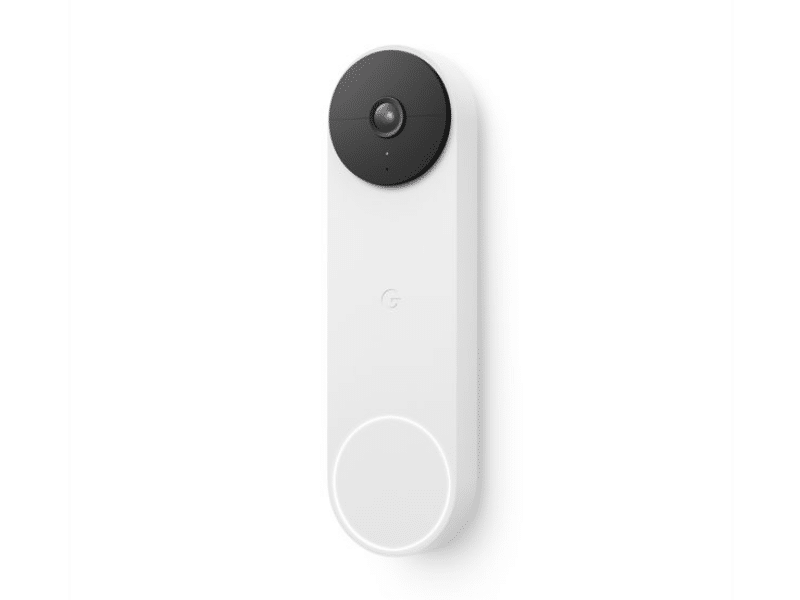 Smart devices like video doorbells are a must-have for Google Homeowners who want to stay connected. Google Nest Doorbell is a perfect Google Home compatible device that gives you knowledge about who's at your door. This video doorbell has a person, package, and vehicle detection without needing a subscription. It comes with three hours of rolling video recording. Google Home device owners can ask Google Assistant to notify them when there is motion or sound detected from their doorbell even if they are not at home. Google Nest Doorbell has a simple installation process that you will be able to complete without hiring a professional service.
You can buy this on Walmart for $179.98.
Best Google Home Compatible Smart Speaker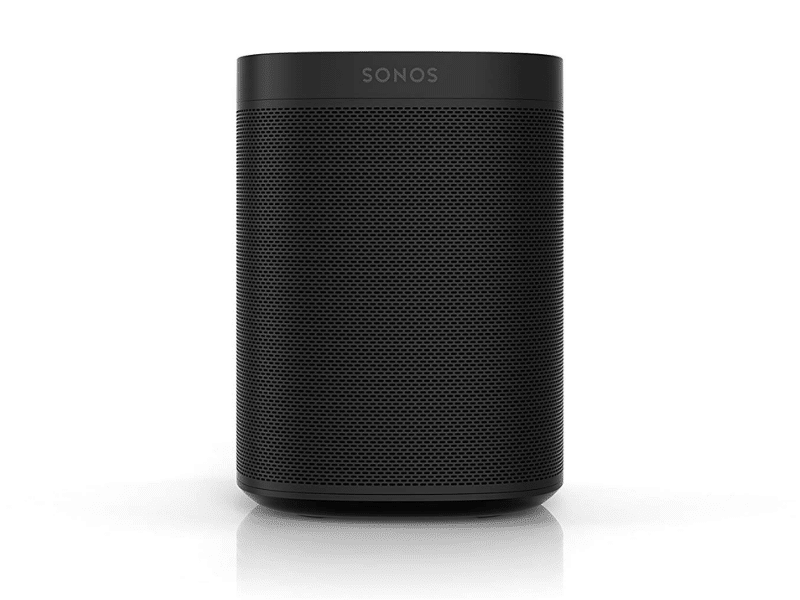 Talking to Google at home has never been easier with Google Home compatible speakers. Sonos One speaker is Google Home's best friend because it has a lot of smart features for you to enjoy. This device has Google Assistant voice control to play music, keep up to date with news and entertainment updates. Google's Google Assistant can be used on this speaker for daily questions and smart home control. With the new CPU and added memory, you get unrivaled performance and versatility, as well as a room-filling sound experience.
You can buy this on Amazon for $229.99.
Best Google Home Compatible Smart Lights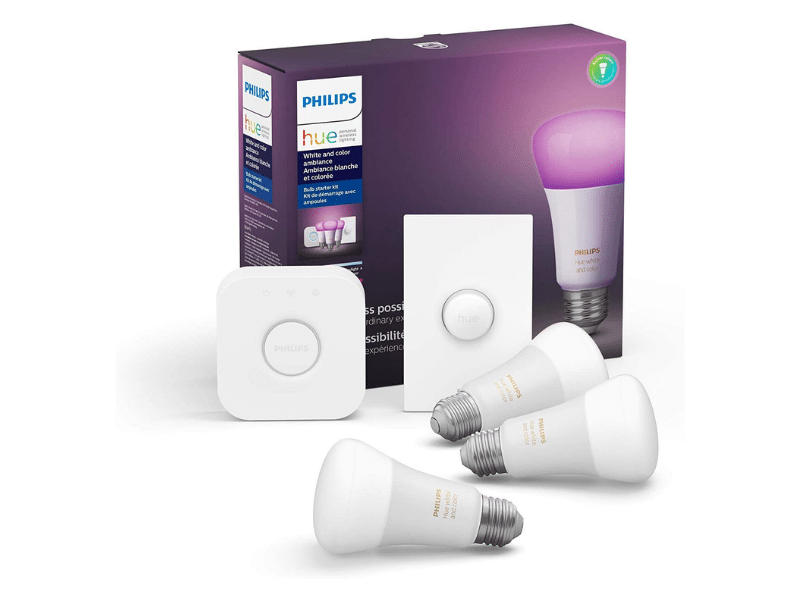 There's no other product on the market that offers as much intelligence as Philips smart lights do. One of the best smart lights you can find today is the Philips Hue Multicolor A19 Starter Kit. This smart light comes with Philips Hue Bridge to deliver an easy installation process. This starter kit contains 3 Philips Hue White and Color Ambiance A19 60W LED Smart bulbs. You can set scheduled times to turn on or of or ask Google Assistant to dim the lights or change their colors.
You can buy this on Amazon for $219.99.
More: The Best Smart Light Bulbs of 2021
Best Google Home Compatible Security Camera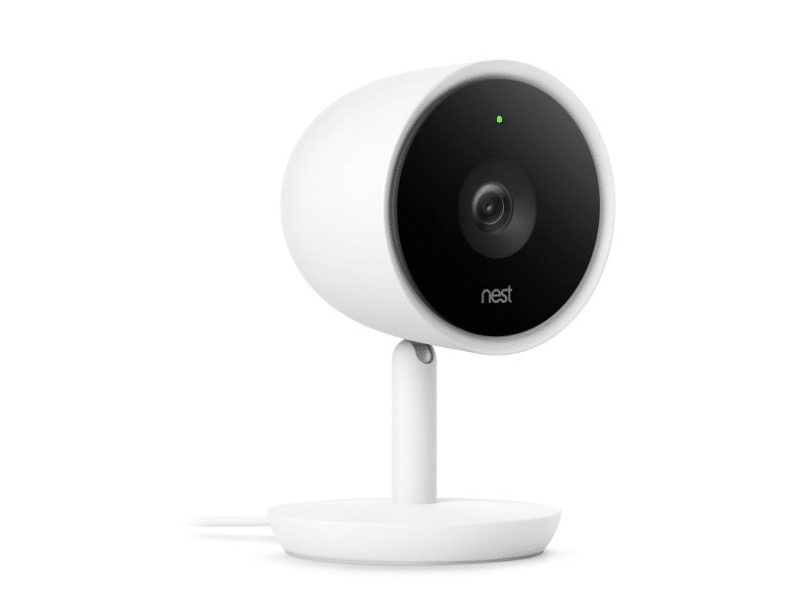 Our safety and security must be our top priority. Keeping an eye on our homes, businesses, or cars is just too important to neglect. Google Home compatible cameras are the way of the future. Nest Cam IQ Indoor has some of the most promising features like 4K still images, Supersight intelligent zooming, and facial recognition. It allows you to quickly access live video footage right from your device. Sleep safe at night knowing this security camera can detect potential intruders. This smart device integrates perfectly with Google Assistant, so you'll always know what your camera sees even if you are away from home.
You can buy this on Walmart for $299.95.