Although most people now use laptops as their main computer, there are still many reasons to buy desktop computers. For one, there are many less expensive models than laptops, and you can get more power for your money. Desktop computers also offer more upgrade options, so you can easily add more memory or storage if you need it.
If you're in the market for a desktop computer, you might be wondering what the best option is. To help you make your decision, we've rounded up the best desktop computers for 2022, from Dell's XPS to Apple's Mac mini
Read More: Best Wi-Fi Routers 2022
Here are some of the best desktop computers on the market now:
Dell XPS Desktop Special Edition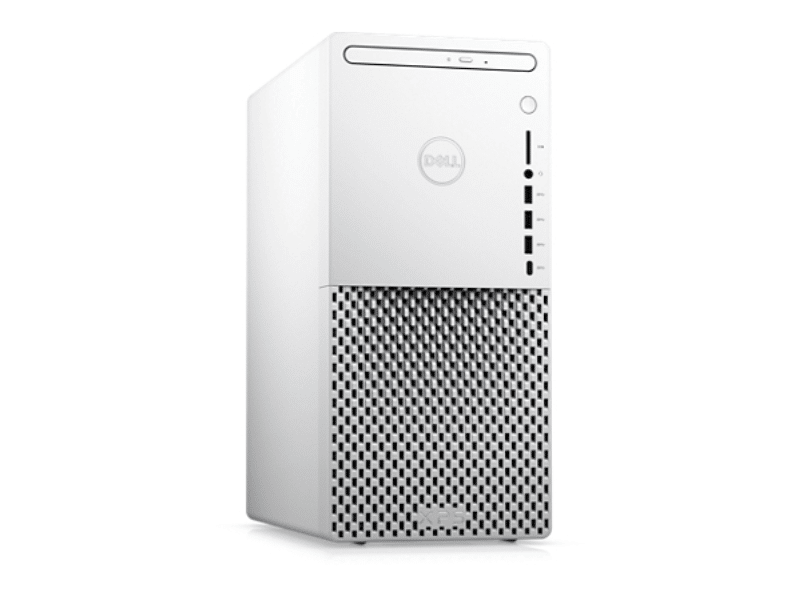 The Dell XPS Desktop Special Edition is one of the best desktop computers out there. It's got a simple, elegant design and is packed with powerful components, making it ideal for gaming, or video editing.
It delivers outstanding performance with tons of configuration options like an 11th-generation Intel i7 that can be upgraded. It also has spacious dual storage drives (both an MVNe SSD and HDD) with up to 2TB each for storing all your files and programs.
For those instances when you need to install software from a CD or burn data/video to a disc, the Dell XPS Desktop Special Edition has a DVD drive which you can upgrade to Blu-Ray. With its ten USB ports, you'll have plenty of room to connect all your devices, and its Wi-Fi 6 support ensures that you'll always have a fast and reliable connection. Plus, thanks to the RTX 3070 graphics card, you'll be able to enjoy smooth and realistic gaming experiences.
You can buy this on Amazon for $1,899.
Read More: Best 2-in-1 Laptops 2022
Apple Mac Studio (M1 Ultra)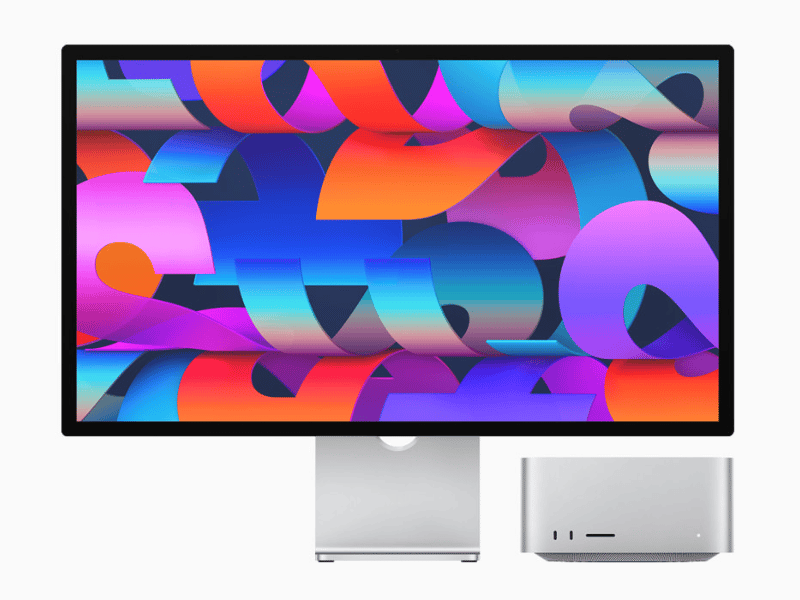 Apple debuted its first new Mac model in years with the Mac Studio. The Mac Studio is a computer with a double-height Mac Mini appearance. It comes in two varieties: one with the same M1 Max processor as the MacBook Pro models released in 2021, and another with the new M1 Ultra chip. The Mac Studio M1 Ultra-powered version is the fastest Mac ever produced. It is made for creative professionals who need a powerful machine that can handle demanding tasks like video editing and 3D rendering. With its small size, you can easily place it on your desk or any other surface.
The new Mac Studio also has a thermal system that keeps it cool even under heavy use. It offers 12 ports including Thunderbolt 4 ports, USB-A, HDMI, a pro audio jack, and more. You can also drive up to four Pro Display XDRs and one 4K TV.
If you're looking for the best high-end Mac Desktop, the Apple Mac Studio with M1 Ultra chip is the way to go.
You can buy this on Apple for $3,999.
Read More: Apple March Event: Everything Announced
Falcon Northwest Tiki

Falcon Northwest doesn't skimp on features with its Tiki desktop. It's one of the smallest gaming PCs you can buy today. In fact, Tiki is even smaller than a PlayStation 5. It measures 4 inches wide, 13 inches tall, and 13.6 inches deep — minus the hefty base plate.
Falcon Northwest offers the machine with AMD or Intel configurations and with up to RTX 3090 graphics card that can handle anything you throw at it, whether you're gaming or editing video.
The Tiki also has a beautiful design and its illuminated Falcon Northwest logo on the front of the machine is just gorgeous. The company offers a variety of customization options too, so you can really make the Tiki your own.
And with up to 64GB of DDR4 (on AMD) or DDR5 memory (on intel) and 4TB of storage, you won't have to worry about running out of space.
You can buy this on Falcon Northwest for $3,208.
Read More: The Best Curved Monitors 2022
Alienware Aurora R13

Alienware has been a mainstay in the gaming PC space for years, and their Aurora R13 is one of the best desktop computers you can buy. It's a great choice for gamers as it offers excellent performance and features a stylish design that will look great in any setup.
Its new-look chassis with a side window is eye-catching and the RGB lighting adds a bit of bling. Under the hood, this redesigned Alienware runs Windows 11 and comes with some pretty beefy specs. It has impressive 12th Generation "Alder Lake" CPUs and up to Nvidia GeForce RTX 3090 graphics. These specs are overkill for common tasks, but they offer great future-proofing, especially for gaming.
One disadvantage of this desktop PC is its loud fans. So, if you're looking for a quiet machine, the Aurora R13 might not be the best choice. But if you don't mind a bit of noise, it's definitely a great option.
You can buy this on Amazon for $2,419.99.
Read More: Best Gaming Mouse
Apple Mac Mini (M1 Chip)

The Mac Mini was updated in 2020 with Apple's new M1 chip. The Mac mini is among the first to get upgraded with an Arm-based M1 chip. The M1 chip is a powerful processor that offers great performance and energy efficiency. It has an advanced neural engine for up to 15x faster machine learning and up to 6x faster graphics. It's a great choice for anyone who needs a small and powerful computer.
This mini pc comes with a ton of configurations including a memory of up to 16GB and storage of up to 2TB. With its speeds up to 3.4GBs, the Mac mini is one of the fastest machines on our list.
And unlike MacBook laptops, the Mini boasts legacy ports like USB-A and HDMI, too. It's also versatile enough to connect to your TV and function as a media hub if you need it to.
You can buy this on Amazon for $669.
HP Envy 34 All-In-One Desktop

If you're looking for the best all-in-one computer, the HP Envy 34 is the clear winner. It has a gorgeous 34-inch curved display, powerful components, and a beautiful design. Its 5K display sports an anti-reflective coating and a low blue light mode for more pleasant long-term use. Thanks to its intuitive Windows 11 operating system, the HP Envy 34 is also easy to use.
This all-in-one PC comes with an Intel Core i9 processor, Nvidia GeForce RTX 3080 GPU, and plenty of RAM and SSD slots for storing your files and programs.
The Envy 34 includes a host of quality-of-life features in addition to its excellent specs. Its detachable webcam is a great way to stay connected with your loved ones. You can even set it at five different points around the screen. The stand is also impressive, as it allows wireless phone charging. The ports are also incorporated right into the stand, giving you rapid access to whatever you need.
You can buy this on Amazon for $2,795.
Apple iMac 24-inch (2021)

If HP Envy 34 is a little above your price range, don't worry. The Apple iMac 24-inch is a great alternative. It sports the company's M1 chip and comes in at a fraction of the price.
The M1 chip inside the iMac 24-inch is extremely powerful so you can expect excellent performance. The design is sleek and minimalist, as you would expect from an Apple product. You'll also be happy to know that you're getting the Magic Keyboard and Magic Mouse.
And if you're an Apple fan, you'll know that camera quality is important to the company. The iMac 24-inch has a 1080p FaceTime HD camera with improved low-light performance. Its speakers also deliver clear, immersive sound.
You can buy this on Amazon for $1,291.59.