It's no secret that technology changes quickly. Just when you think you've got the best setup, something new and better comes along. If you're a gamer, your mouse is a vital part of your gaming setup. It has to be comfortable, accurate, and reliable.
There are hundreds of options out there that vary greatly in price, features, and quality. That's why we've decided to help narrow down your search. In this article, we'll take a look at some of the top contenders and help you find the Best Gaming Mouse for your needs.
Read more: Best Gaming Keyboards 2022
Here are some of the Best Gaming Mice for 2022:
Razer DeathAdder V2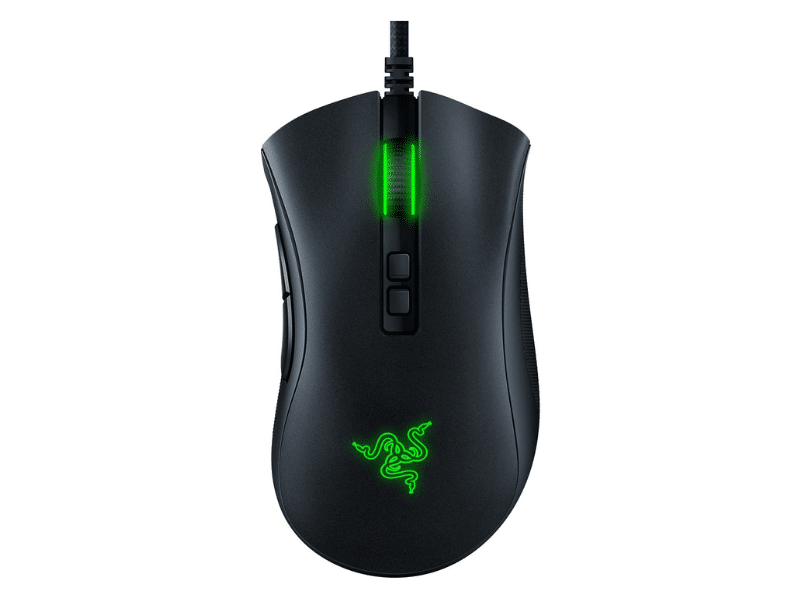 DPI:  20,000
Weight: 82 g 
Buttons: 8
The very first DeathAdder came out in 2006, and it has been one of the most successful mice for Razer ever since. The DeathAdder mouse is especially popular among gamers because there's a special design to this mouse that helps with precision and accuracy. The V2 packs a 20,000 DPI optical sensor, which is one of the most precise you can get. The V2 isn't just about performance though-it also has eight programmable buttons and a lighting system that lets you choose from millions of colors. The two extra thumb buttons on the side are well placed, and the scroll wheel feels nice. If you want some wireless mice, consider getting Razer DeathAdder V2 Pro. Overall, this is one of the Best Gaming Mice to get if you want a solid FPS experience at an affordable price.
You can buy this on Amazon for $69.99.
Razer Basilisk V3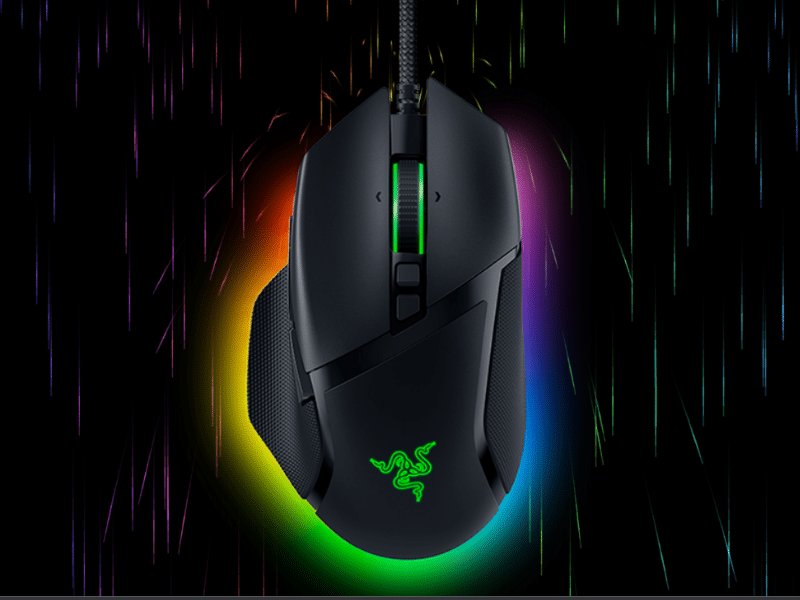 DPI: 26,000
Weight: 104g
Buttons: 11
The Razer Basilisk is the best gaming mouse that's well built and performs as expected. The Basilisk V3 resembles the V2 in appearance and feel. The flared and textured thumb rest, trademark thumb paddle, and split mouse button design are all carried over from the V2. It comes with a 26,000 DPI optical sensor, which means it will work well on most surfaces. It features a new scroll wheel that automatically adjusts from tactile to the free-spin mode when you scroll faster, which can be a great feature for gaming. There are also available five onboard memory profiles that you can take advantage of to change the DPI, as well as its programmable buttons. All these features make it one of the best gaming mice in 2022 to get.
You can buy this on Amazon for $69.99.
Logitech G203 Lightsync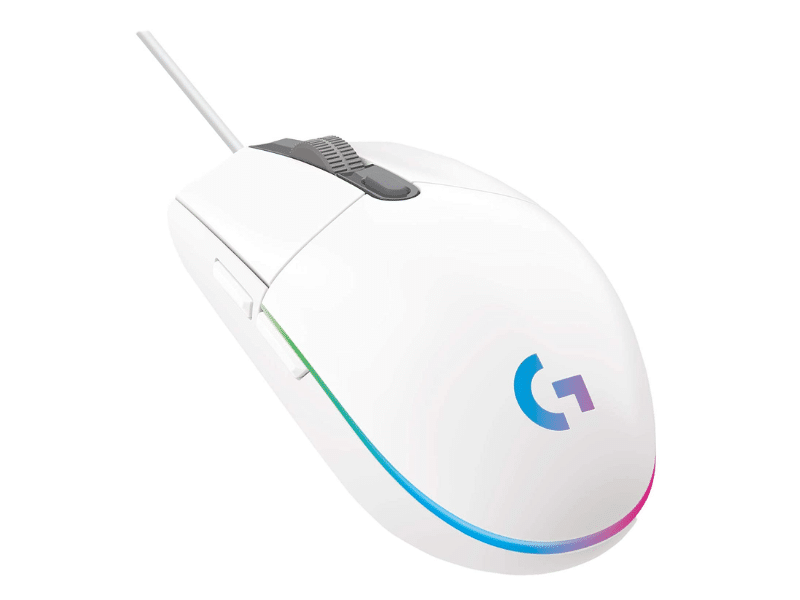 DPI:  8,000
Weight: 85 g 
Buttons: 6
Logitech has always been a great choice if you want the best gaming experience. The Logitech G203 LIGHTSYNC is an update of the Logitech G203 Prodigy, with a catchy design. Lightsync has three independent RGB zones within the band that wraps around the back, whereas the Prodigy only has one. It's very lightweight at only 82 grams, which can be ideal if you don't like heavy mice. This is the best cheap wired mouse that you can find on the market today. Although this isn't as high-performing as some mice on the list, it'll still be a tremendous improvement if you're upgrading from a non-gaming mouse. Its design radiates a level of quality that isn't typically present in mice in this price range. This inexpensive mouse is well worth considering if you have tiny to medium hands and prefer a claw or fingertip grip.
You can buy this on Amazon for $36.
Razer Naga Pro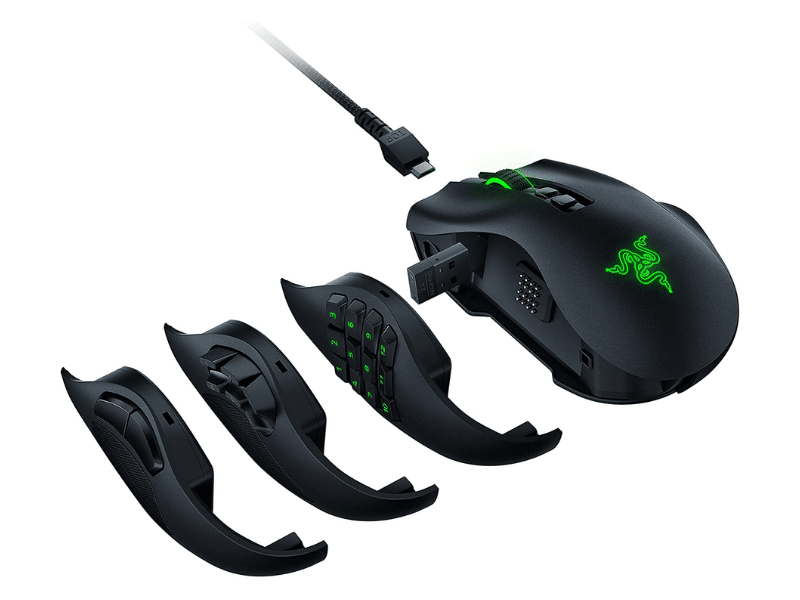 DPI:  20,000
Weight: 117 g
Buttons: 3 swappable side plates with 20 programmable buttons
The Razer Naga Pro is the most versatile mouse on this list. If you play MMO games, this is an awesome choice. The price of the Razer Naga Pro might turn some people away, but it's the most versatile mouse on this list for a reason. The Razer Naga Pro is compatible with Razer Synapse 3, so you can customize its colors and profiles to your liking. This wireless gaming mouse comes with three detachable panels that snap on magnetically. Each panel has a unique button layout, allowing you to utilize your mouse in a variety of genres from battle royales to MOBA. It also offers an improved battery life that lasts up to 150 hours on Bluetooth. You have the option to plug it in via a Speedflex USB cable in case you run out of juice. If you're looking for a high-performing MMO mouse that will last years, then this is also an excellent choice.
You can buy this on Amazon for $149.99.
Corsair Sabre RGB Pro Wireless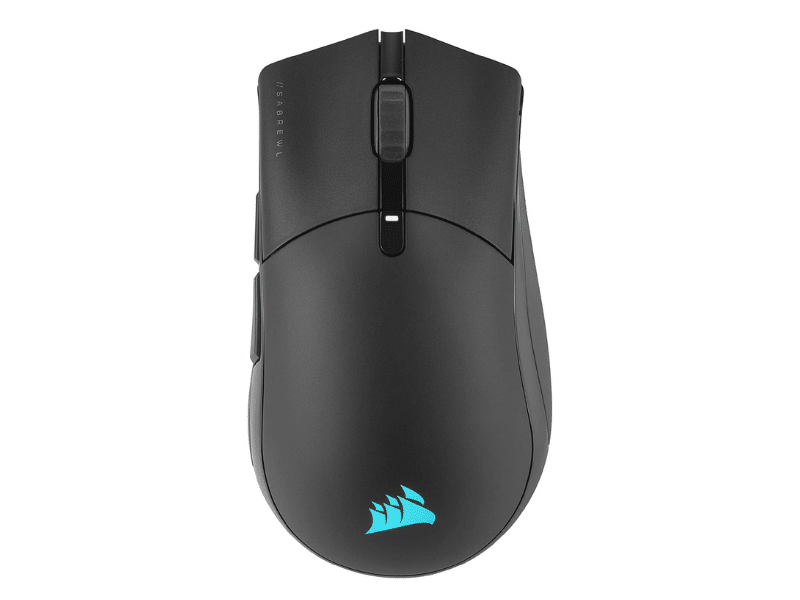 DPI:  26,000
Weight: 79 g
Buttons: 7
Corsair is one of the most popular companies due to its high-quality products. This wireless mouse offers a whopping 26,000 DPI and a comfortable grip. Its DPI button has an indicator that gives you a color-coded visual cue so you know what DPI level you're on. Its sensor is top-of-the-line and can be customized to your liking through Corsair's iCUE software. Like other premium wireless gaming mice, it offers some decent specs – including a nifty 650 IPS and 50G acceleration. Its ultra-lightweight design can be ideal for those who prefer an agile mouse. This wireless gaming mouse is expensive but this is a nice luxury alternative for Razer's competing DeathAdder V2 Pro.
You can buy this on Amazon for $109.99.
SteelSeries Rival 3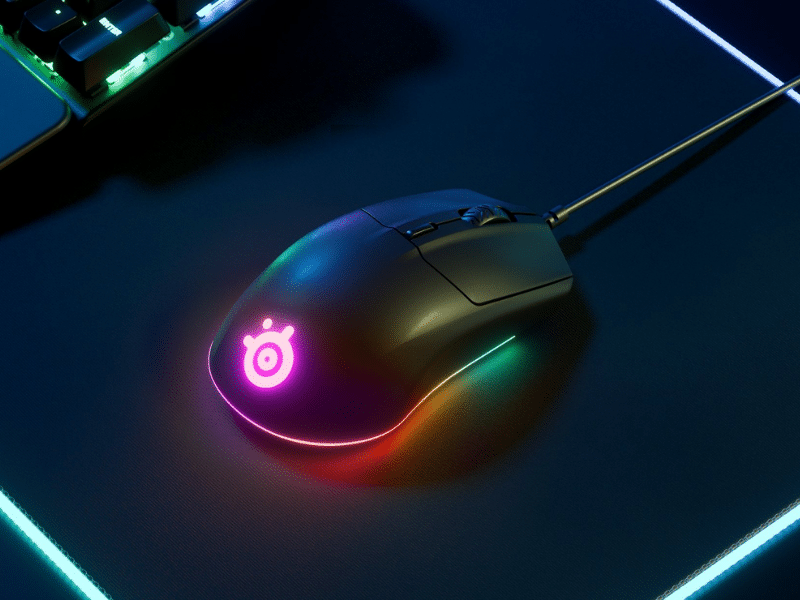 DPI:  8,500
Weight: 77 g
Buttons: 6
Another great affordable mouse on our list is the Rival 3. A six-button mouse with an optical sensor capable of up to 8,500 dpi and 77 grams of weight makes it one of the best budget wired mice. It includes customizable RGB lighting, which is a great haul for a budget mouse. The design of the mouse favors users who use either a claw or fingertip grip. If you're a palm grip user, you can opt-in for the Sensei 310 or Sense instead. This gaming mouse proves that you don't have to spend a fortune to get the same level of performance you would expect from other mice in the same price range. Overall, it's a great successor to the Rival 110 and a great option for those looking to upgrade from their first gaming mouse.
You can buy this on Amazon for $29.88.
Corsair Katar Pro XT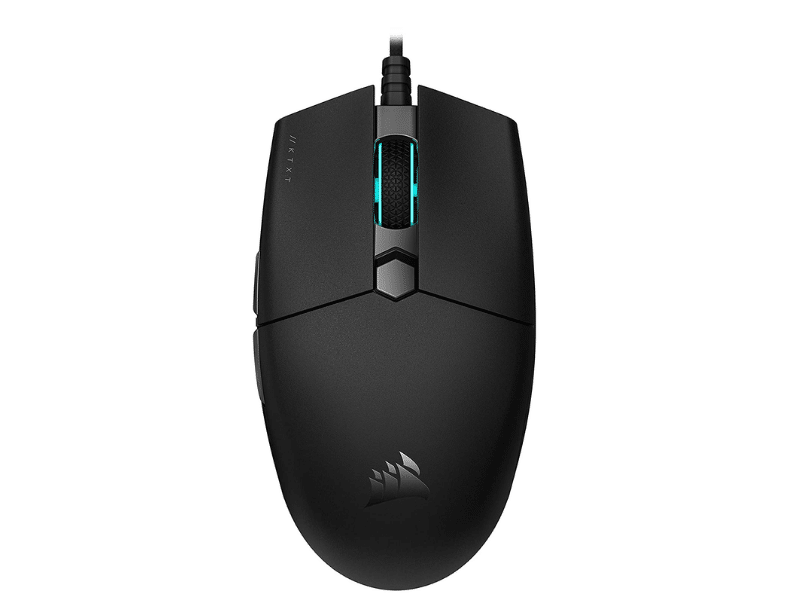 Image credit
DPI: 18,000
Weight: 73 g
Buttons: 6
This good gaming mouse is the lightest on the list, weighing in at only 73 grams. This gaming mouse is perfect for long periods of gaming. With an 18,000 dpi optical sensor, it's actually a strong sensor, especially for a mouse under $50. In addition to that, this mouse also has an ambidextrous-shaped shell, which means it's great for both left-handed and right-handed users. Thanks to PTFE feet and a paracord USB-Type-A tether, Corsair's mouse glides effortlessly without cable drag. If you're looking for a lightweight and budget gaming mouse, look no further than the Kater Pro XT. It is a great gaming mouse that will surely make a reliable gaming companion for many years to come.
You can buy this on Amazon for $29.99.
Read More