Gaming monitors have evolved in the last few years drastically. No longer are modern monitors just simple square screens with some features. The best gaming monitors on this list combine jaw-dropping graphics with the latest specs and features to provide you with the most immersive experience around. On top of that, they have evolved into something that is more than just a screen, but an entire system in itself.
Read more: Best Budget Laptops of 2021
Here are the best gaming monitors in 2022: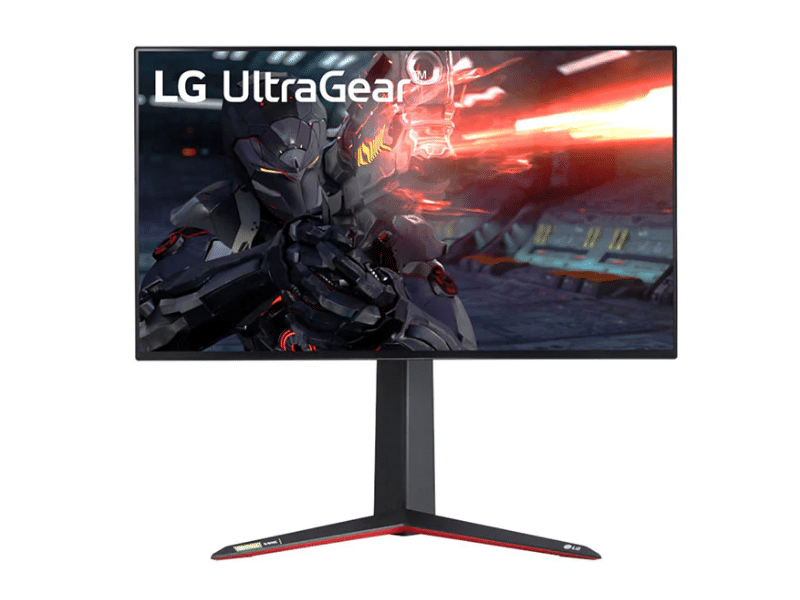 This LG gaming monitor pushes the limit of what's possible with a PC display. Sporting an impressive 1ms response time, 144Hz refresh rate, and a 4K Nano IPS display, this Best gaming monitor is the perfect tool for the ultimate victory. This 27-inch HDR monitor is G-sync compatible, reducing screen tearing while eliminating stuttering and input lag. Its stand has a flexible ergonomic design to support a wide range of viewing angles. The monitor's advanced IPS technology provides users with rich colors and detailed visuals from nearly any angle. This high-quality monitor can be used in everything from watching your favorite shows to playing games in crystal clear quality. Even if you're not a pro gamer, you will feel like one behind this best gaming monitor from LG.
You can buy this gaming monitor on Amazon for $1,095.
The Dell S3220DGF is one of the best gaming monitors for both first-time and experienced PC gamers. This gaming monitor features a 165Hz refresh rate for ultra-smooth graphics and quick response times. With FreeSync Premium Pro technology, gamers will experience no tearing, stuttering, or lagging. Its curved screen provides gamers an amazing sense of depth that allows them to take in the entire scene at once without any distortion. This 32-inch monitor offers plenty of vertical screen real estate wand 1440p resolution, perfect for gamers who want bigger screens to game on. Best of all, this Best gaming monitor has an attractive price tag that won't break the bank.
You can buy this gaming monitor on Amazon for $479.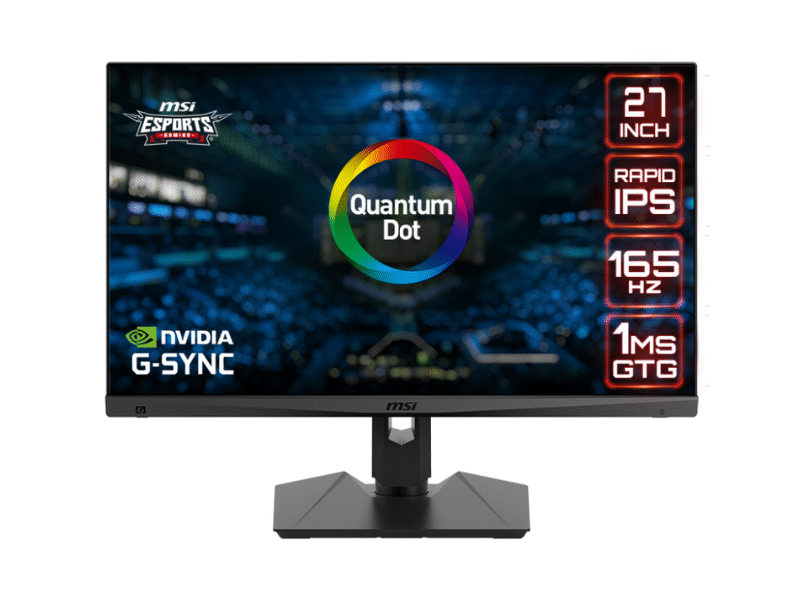 One of the best gaming monitors for color is the MSI Optix MAG274QRF-QD. This gaming monitor has an excellent 1440p resolution and 165Hz refresh rate. Like the LG above this list, it has a 27-inch IPS display that provides gamers with rich colors and detailed visuals from all angles. There are two HDMI and one DisplayPort ports, as well as additional USB inputs that allow your monitor to operate as a USB hub for peripherals. Rated officially at 1ms response, it makes a great gaming monitor for all kinds of PC gaming. The MSI Optix MAG274QRF-QD is the finest gaming monitor for you if you like your games to look particularly vibrant.
You can buy this gaming monitor on Amazon for $449.99.

The G27Q proves that you don't need to spend a fortune to get a great monitor. It's both affordable and offers a 144 Hz refresh rate and FreeSync support, which means you'll be able to crank up the settings on your games without encountering any slowdown. This gaming monitor has a 27-inch display that offers an extremely fast response time of 1ms. Its GIGABYTE OSD Sidekick allows you to alter monitor settings using your keyboard and mouse, giving you the easiest way to adjust monitor settings. The monitor's overdrive provides a picture free of noticeable blur and ghosting artifacts at its maximum level. If you're looking for an excellent gaming screen that won't break your budget, then look no further than the best gaming monitor from Gigabyte.
You can buy this gaming monitor on Amazon for $330.

Razer has a bit of a reputation in the gaming community. They make high-quality, high-performance equipment that's designed to help you win your next big match. The Razer Raptor 27 is a gorgeous gaming monitor with just enough refresh rate for your gaming sessions. It comes equipped with a 144Hz refresh rate and 1ms response time to give you super-smooth images when you're in the heat of battle. This 27-inch screen displays gorgeous colors with 1440p resolution. This gaming monitor supports HDR content, so your games will look as good as they feel. The monitor's vertical distance from the bottom of the display to the desk can be adjusted up to 5.25 inches. Another nice thing is it comes with the Razer Chroma lighting system for customizable backlighting color.
You can buy this gaming monitor on Amazon for $699.95.

If you're looking for an ultrawide gaming monitor, opt for the LG UltraGear. The 38-inch display offers a 21:9 aspect ratio and delivers brilliant colors and deep blacks thanks to its Nano IPS technology. It has a 144 Hz refresh rate, making it perfect for gamers who want to land those headshots each and every time they play. Its design is pretty impressive as well; it features a sleek metal stand that adds an air of sophistication to your gaming station. You'll be able to play your favorite titles in all their glory with appropriate brightness, better color volume, and darker blacks. The 38GN950 also supports G-Sync technology so you can enjoy smooth gameplay without any slowdown or stuttering.
You can buy this gaming monitor on Amazon for $2,039.99.
The best gaming monitor for those looking to gain a competitive advantage and place speed above everything else is the Swift gaming monitor. This 27-inch monitor has a refresh rate of 165 Hz and NVIDIA G-SYNC technology for seamless visuals and smooth gameplay. It's the world's first 165Hz gaming monitor. The design is sturdy thanks to its ergonomic stand, which allows you to adjust the height, tilt, pivot, and swivel of the monitor so you can find the perfect position.
You can buy this gaming monitor on Amazon for $1,059.

If you're looking for a big curved gaming monitor, the best one you can get is Samsung's Odyssey monitor. It has a 49-inch 1440p display with a 240 Hz refresh rate. The curvature of the screen allows for more viewing space from left to right without having to move or turn your head. Samsung has included their cutting-edge QLED technology which gives you brighter colors, higher contrast ratios, and better brightness uniformity. Odyssey matches every frame from your graphics card with NVIDIA G-SYNC and FreeSync Premium Pro compatibility. Your gaming performance will never be hindered by screen tearing or stuttering again. leading digital publisher gaming specifications screen size
You can buy this gaming monitor on Amazon for $1,396.98.