Toddlers are at that age where they're learning and growing so fast. Every day is a new adventure for them, and they just can't get enough of it. Though you may not be able to have a conversation with them just yet, toddlers are already on their way to becoming people with fully-formed personalities, interests, and a sense of humor.
Picking out the perfect gift for them can be both challenging and rewarding. If you're looking for the best gifts for toddlers, you've come to the right place. We've got a list of toys, books, and games that are sure to please any child.
Read more: 10 Best Educational Toys for Kids
Here are some of the best gifts for toddlers that will help set them on the path to a happy and healthy childhood:
Play-Doh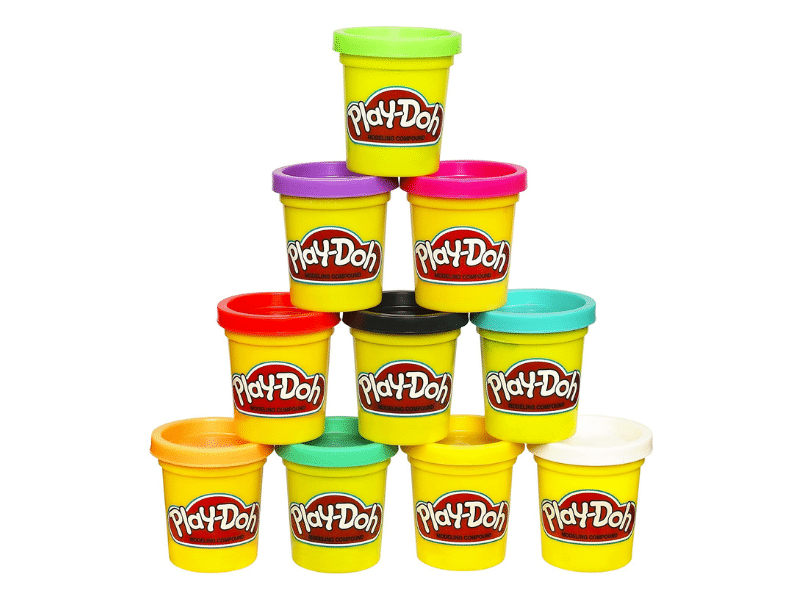 Toddlers love to get their hands dirty, and this clay set is one of the best gifts for toddlers to let them do just that. This 10-pack of Play-Doh includes a variety of colors so they can create anything their imagination desires. It encourages their creativity and enhances their fine motor skills. They can shape, mix, and roll the Play-Doh into any creation they can dream up. Don't worry because these toddler toys are made from recyclable materials and are nontoxic and nonallergenic. Toddlers and Kids from ages 2 and up will have a blast with this Play-Doh set.
You can buy this on Amazon for $7.99.
KOKODI LCD Writing Tablet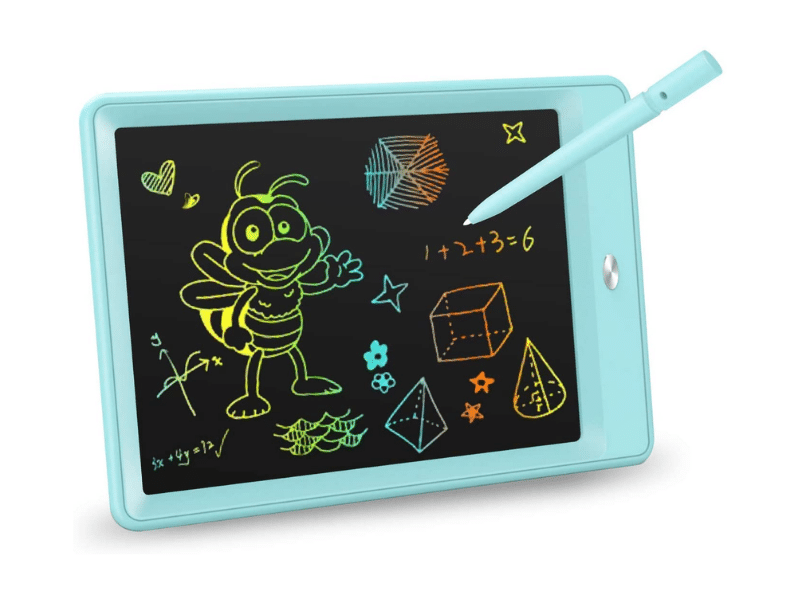 This tablet is the perfect gift for any toddler who loves to scribbles. It has an eye protection LCD screen making it safe and comfortable to use even for long periods of time. It comes with a stylus that can be used to write or draw on the tablet. It's super easy to erase with the touch of a button so they can start all over again. This tablet also comes with a battery that will last for up to six months. It is easy to carry around so they can take it with them wherever they go. It's perfect for toddlers who are just starting to learn how to write and draw. Best of all, it's an eco-friendly alternative to paper and pen.
You can buy this on Amazon for $19.99.
MAGIFIRE Wooden Toddler Puzzles

If you want to introduce your toddlers to shapes animals and colors, these MAGIFIRE Wooden Toddler Puzzles are a great gift idea. The puzzles are made of high-quality environmental wood and have bright and colorful illustrations. It has a non-toxic water-based paint so it's safe for little ones. It comes with a set of 6 animals including a bear, butterfly, ladybug, and more. The puzzles are educational and help with hand-eye coordination, problem-solving, and memory skills. They are very easy to put together and come with a storage bag to keep them all together.
You can buy this on Amazon for $19.99.
Learning Resources Spike The Fine Motor Hedgehog

Learning Resources is a well-known, trusted name when it comes to educational toys and games. The Spike the Fine Motor Hedgehog toy is a great gift for toddlers who are just starting to develop their fine motor skills. It includes twelve quills that have different colors, as well as an activity guide. It has easy-to-grasp pieces perfect for little hands. This toy helps teach children about colors, sorting, and counting. The toy also helps develop fine motor skills. All of the pieces can be stored in the Hedgehog's body, making it easy to take along on car trips or to the grandparents' house. Toddlers will love exploring all the different ways they can play with this hedgehog.
You can buy this on Amazon for $15.60.
LEAPFROG 100 Animals Book

One of the best gifts for toddlers is anything that encourages a love of reading. This interactive book allows children to learn about one hundred different animals through touch and sound. It has six double-sided pages featuring animals from 12 habitats and environments. Each animal has its own unique sound, which helps teach toddlers about animal noises. Animals' names are included and there's a fun fact on each page. You can choose between English and Spanish narration. This book will help your toddler develop a love of learning about animals and exploring the world around them.
You can buy this on Amazon for $15.96.
Melissa & Doug Blue's House Play Tent

Blue from the popular Blue's Clues & You TV show invites toddlers into his playhouse for some fun. This tent is easy to set up with adult help and measures nearly 4-foot-tall. It has a roll-up door and mailbox, as well as mesh windows that allow for ventilation. Your toddlers can use this tent either indoors or outdoor. The playhouse includes a storage tote for easy storage and transport. This play tent promotes kindergarten readiness and inspires confidence as they develop their social and developmental skills through imaginative play. It makes one of the great gifts for toddlers and kids ages 3 to 5.
You can buy this on Amazon for $50.99.
Fisher-Price Laugh & Learn Smart Stages Puppy

Puppies are always a popular choice for toddlers, and this one from Fisher-Price is extra special. It comes with three different Smart Stages levels that grow along with your child. At Level 1, babies can explore six buttons that introduce first words, colors, the alphabet, parts of the body, and more. Level 2 will have your toddlers learn fun phrases as they practice counting, finding colors, and more in a fun way. For the last level, with delightful sing-along tunes and phrases, this puppy pal is ready to play pretend with toddlers, engaging them and boosting their vocabulary. This fun toy is for infants and toddlers ages 6-36 months.
You can buy this on Amazon for $11.99.
Fisher-Price Baby's First Blocks

This shape sorter from Fisher-Price is a great way to teach your toddler about colors and shapes. There are ten colorful blocks with different shapes, perfect for little ones just learning their colors. As they put the blocks in the bucket, they'll also be practicing their fine motor skills. It will also teach kids hand-eye coordination, thinking, and problem-solving skills. Whether you will give this to your own kids or as a gift, Fisher-Price Baby's First Blocks is one of the best toddler gifts that will provide hours of fun.
You can buy this on Amazon for $7.88.
Read More of Our Gift Guide