Research shows that the most effective learning comes from a child's desire to learn and explore. In order for this to happen, it is important to give your kids an educational boost!
Educational Toys like a board game or building blocks are a great way to allow your children access to better ways of learning. These educational toys help promote skills such as spatial skills, math skills, and problem-solving – all of which are important for their development.
Here's our guide to the very best educational toys for kids of every age.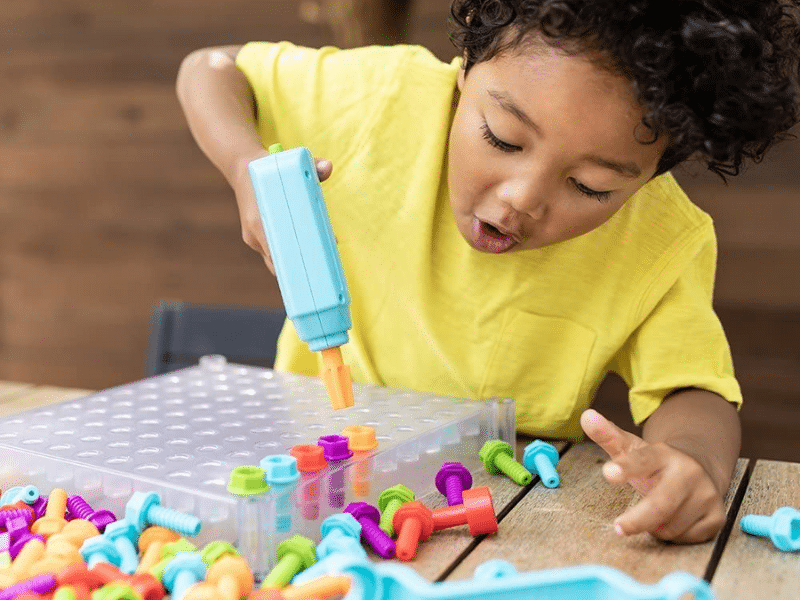 Give your child the opportunity to explore and create their own fun with the Educational Insights Design & Drill Creative Workshop. This toy includes 120 plastic bolts in various colors, a toy drill, three drill bits, a combination wrench, a hand screwdriver, and activity cards for design inspiration.
This Design and Drill from Educational Insights will surely develop your child's hand-eye coordination skills, fine motor skills, and pattern recognition skills as they put together the bolts to create their own designs!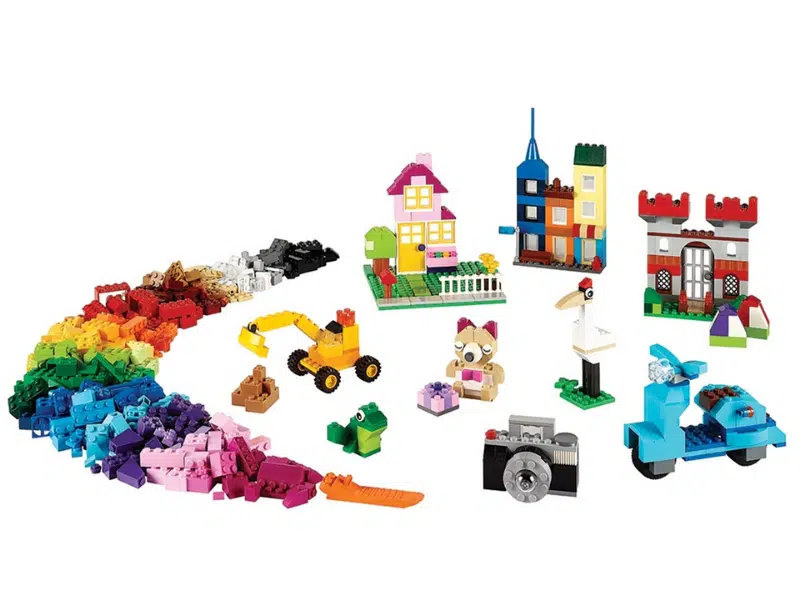 When it comes to building blocks, there's no better toy than Lego. They are the original STEM toys. Younger ones love Lego because they can build anything their imagination desires. This Lego toy can help your child develop problem-solving and motor skills. The set contains Small Lego pieces, which are easier for little hands to put together and take apart. Best of all? There are no complicated directions to follow, making it easy for even little kids to use them.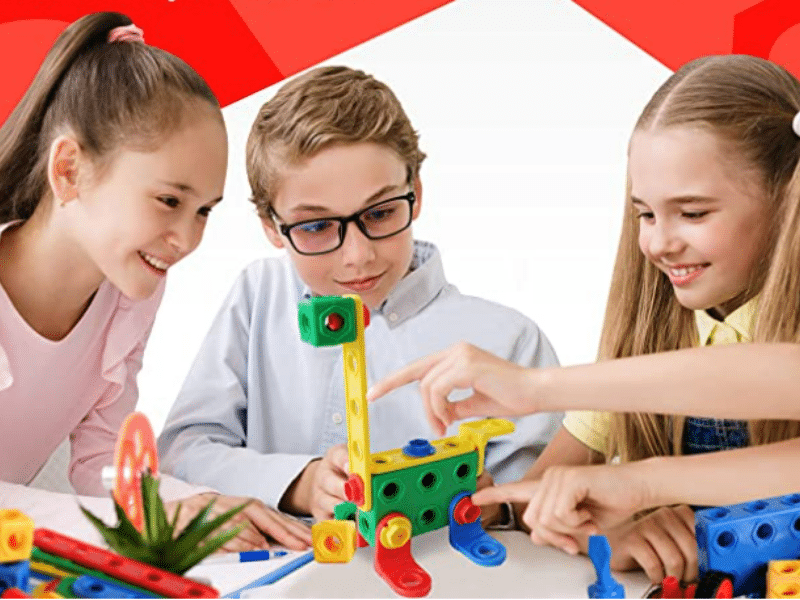 If you want a building toy cheaper than Lego for your young children, then Brickyard Building Blocks are a great choice. They're colorful, durable, and can help your child learn about early math skills and STEM skills. It is also great for helping to develop gross motor skills and promotes open-ended creativity.
It comes with 160 pieces that your child can use to build models of helicopters, trucks, bicycles, and more. The toy also includes an easy-to-follow instructions book of ideas for beginner, intermediate, and advanced builders.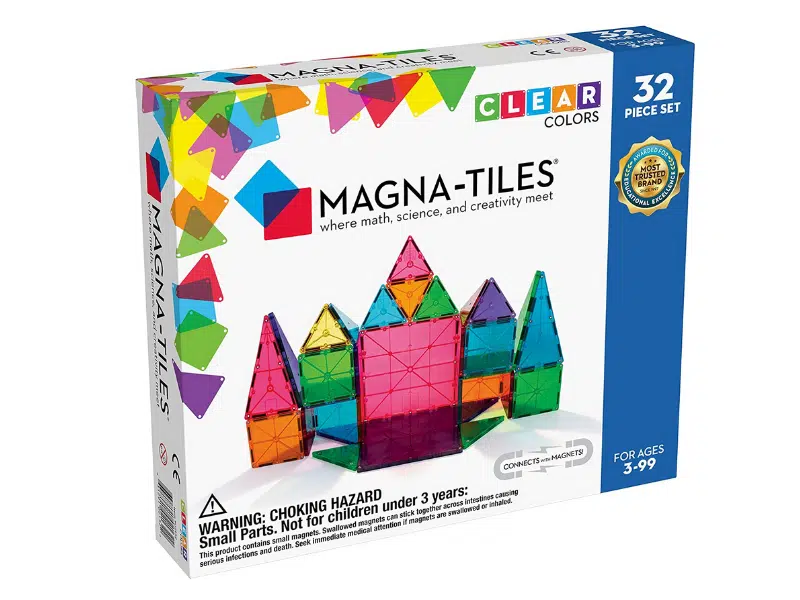 This highly durable magnetic 3D tiles set allows children to build and play with their creations, encouraging them to think outside the box. You can create stars and other shapes or even a house for your little one's favorite toy animals. This helps your kids with their color and shape recognition. Best of all, the pieces snap together easily so they're not frustrating to play.
If your kid is into magnetic toys, try also the LeapFrog Fridge Phonics Magnetic Letter.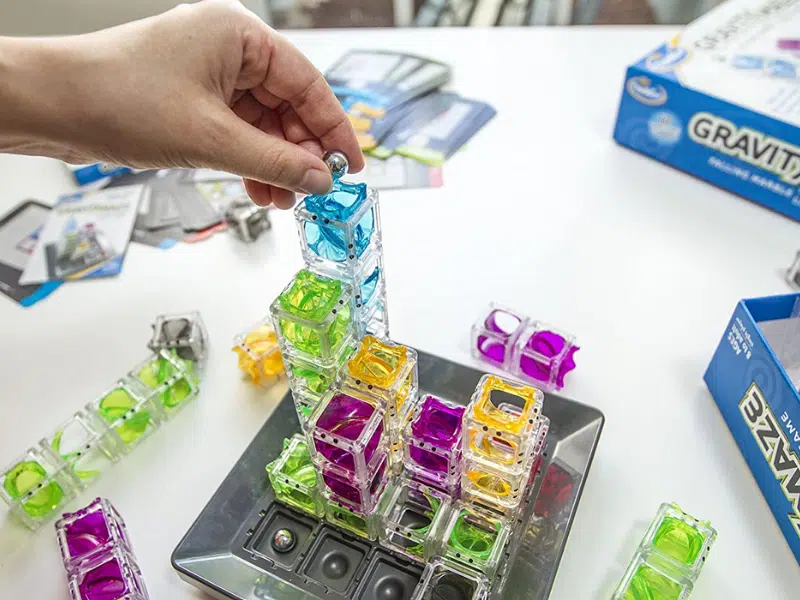 Your kids learning journey will not be complete before they get to learn some cool physics concepts firsthand.
This game is more than just a maze game as it focuses on the concept of gravity by challenging kids to build a tower and arrange it in a way they hit the target. This will help your child build their problem-solving skills and critical thinking skills. It comes with 60 challenges that build creative and logical thinking for your kids and even for the whole family. This award-winning toy has become a favorite of many parents and teachers worldwide.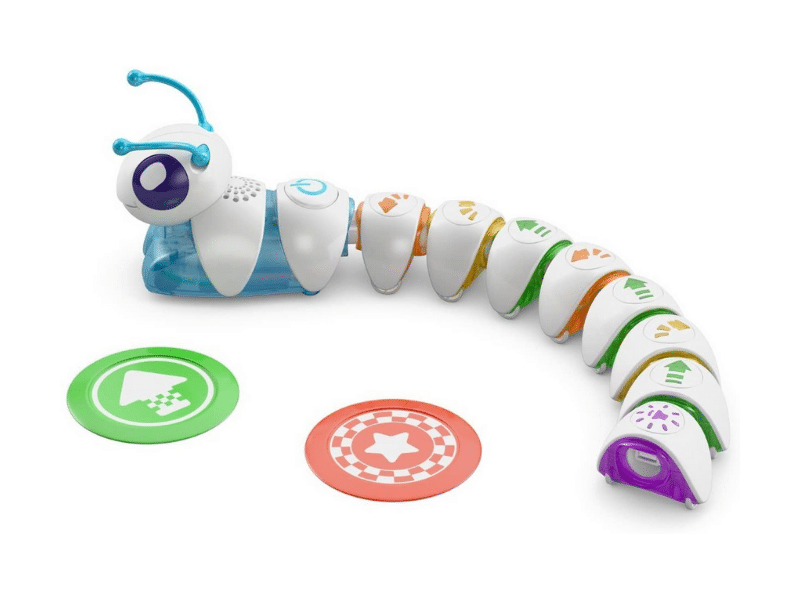 While the name may seem daunting, Code-a-Pillar is definitely worth keeping in your house. It has eight segments that can be connected to caterpillar shape hence the name code-a-pillar. The key difference of this educational toy for kids is that each segment is programmed to move in different directions.
This game is ideal for kids ages 3 to 6 who are basically starting to learn how different objects relate and their functions in the world.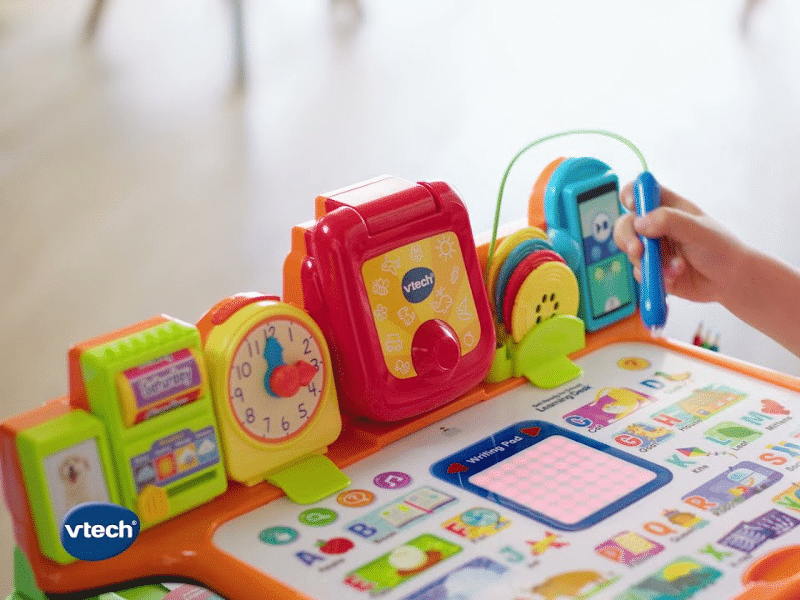 You cannot talk about the best educational toys without mentioning anything from VTech.
Vtech has been on the market for more than a decade now and has become a household name when it comes to preschool learning toys. This learning desk from Vtech comes with an interactive desktop, projector, LED writing pad, chalkboard, and art station. It's a 5 in 1 desk that teaches alphabet, numbers, shapes, colors, and the human body.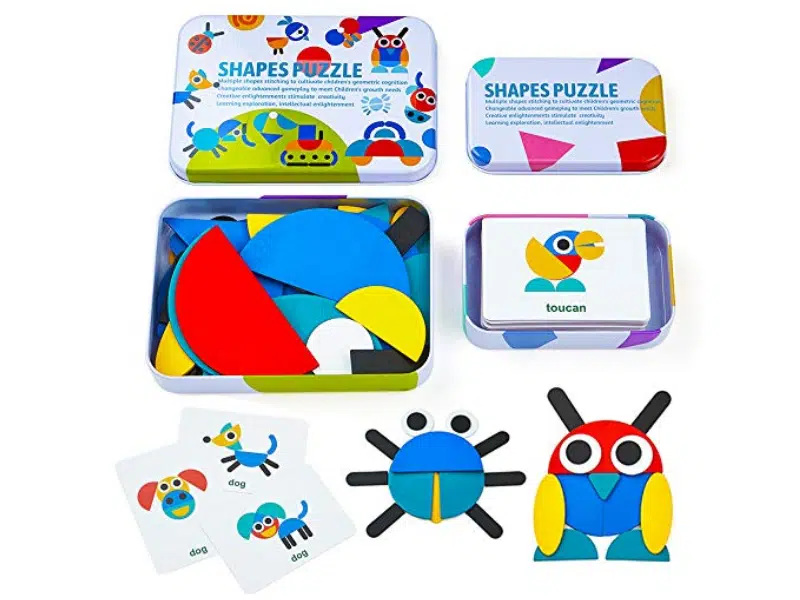 This LiKee Wooden Pattern Blocks is one of the best educational toys you can give to your kids. The set contains 36 wooden pieces and 60 pattern cards to help your kids foster their spatial and pattern recognition skills. Every design card shows a certain figure and the block set has all the wood pieces needed to reproduce that picture. The pictures make it easier for your kid to learn and retain information since their brains are wired to remember images better than words. They will surely spend hours playing with this puzzle while learning at the same time.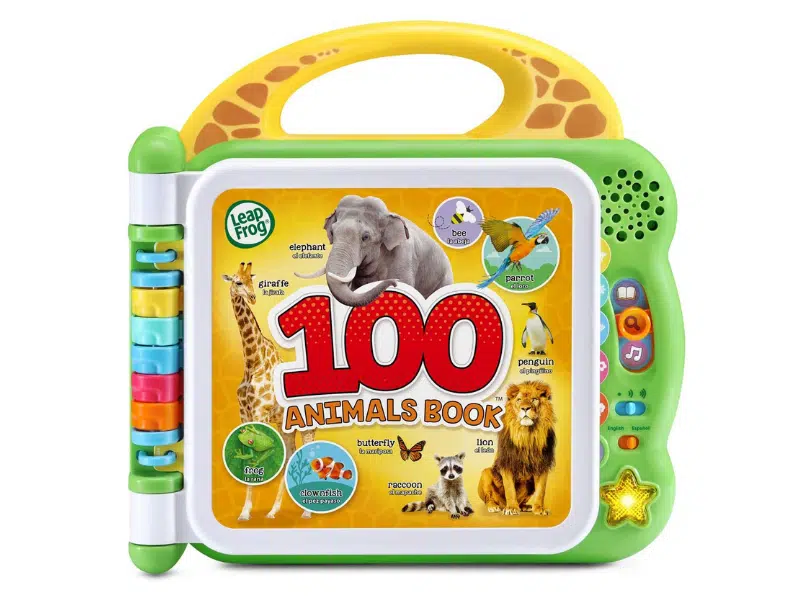 Level up your kid's learning book with the LeapFrog 100 Animals Book. This interactive toy comes with 12 interactive pages of animals that teach your child their names, sounds, and habitats. Each page has a sensor that can detect which animal is being touched. It also comes with two languages – English and Spanish to help build up their multilingual skills. This toy is recommended for younger children ages 18+ months.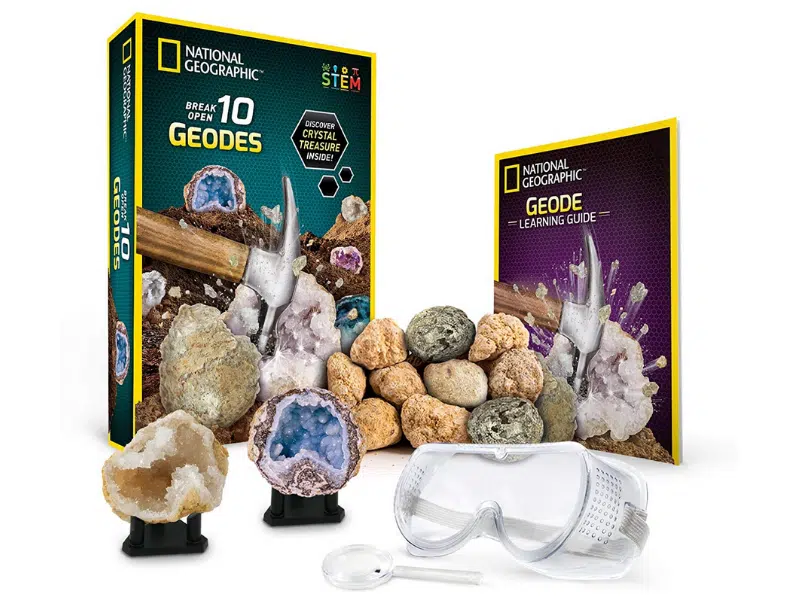 Have a kid who aspires to be a geologist? Well, now they can take the first step with the National Geographic Break Open 10 Premium Geodes. With this toy, your kids will learn how to break open geodes – very carefully, of course.
This set comes with 10 naturally colored and shaped for a fascinating science experience that will have your child learning with a whole lot of fun. This toy is ideal for older kids ages 8 years and up.
Some other special mention toys include:
Spike the Fine Motor Hedgehog from Learning Resources
Crayola Paper Butterfly Science Kit
MELISSA & DOUG Learn-to-Play Piano
Looking for the Toy Advent Calendars? Check out this article here – Best Toy Advent Calendars for Kids 2021