CES 2022 once again brings the latest innovations in the smart homes arena for companies to showcase their newest inventions that will aid people in their everyday life. This year's CES has brought new, weird and cool technology to be connected with your home. From advanced security video doorbells to smart doors, CES 2022 offers its visitor a wide variety of new and exciting smart home products to try out and enjoy.
Here are a few of CES 2022's best smart home products:
Coway Smart Care Air Mattress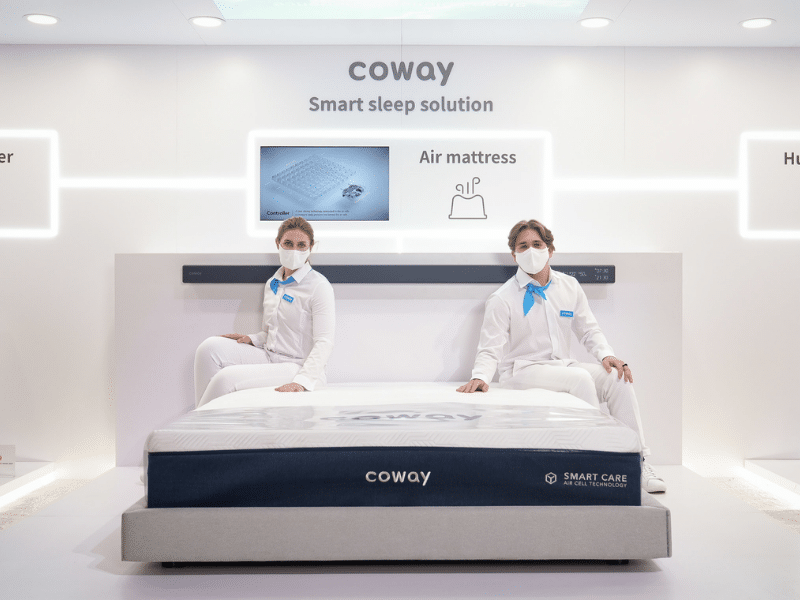 Sleeping is a very important part of our day. In order to ensure that we are getting the best night's sleep possible, CES 2022 brings us Coway Smart Care Air Mattress. Coway Smart Mattress is an ideal product for people of all ages. This smart mattress not only helps adults sleep better but has the added convenience of being able to help care for people with certain medical conditions. Using nine firmness levels, this smart sleep solution adjusts to better suit the pressure of your body sleeping on it. As a result, the mattress always feels new using this long-lasting innovative technology that replaces traditional mattress springs.
Kohler PerfectFill
Kohler is a company best known for its luxurious showers and faucets. CES 2022 brought with it an innovative new way to take a bath, the Kohler PerfectFill. If you're someone who is tired of waiting for the bathtub to fill up, then this smart home tech is for you. With just a simple voice command or taps in the app, this smart home technology fills up the bath to your preferred temperature and depth. It also allows users to set and activate 10 users profiles, letting each person customize their perfect bath. ​CES 2022 brings us another step closer to a fully automated smart home.
Eufy Security Video Doorbell Dual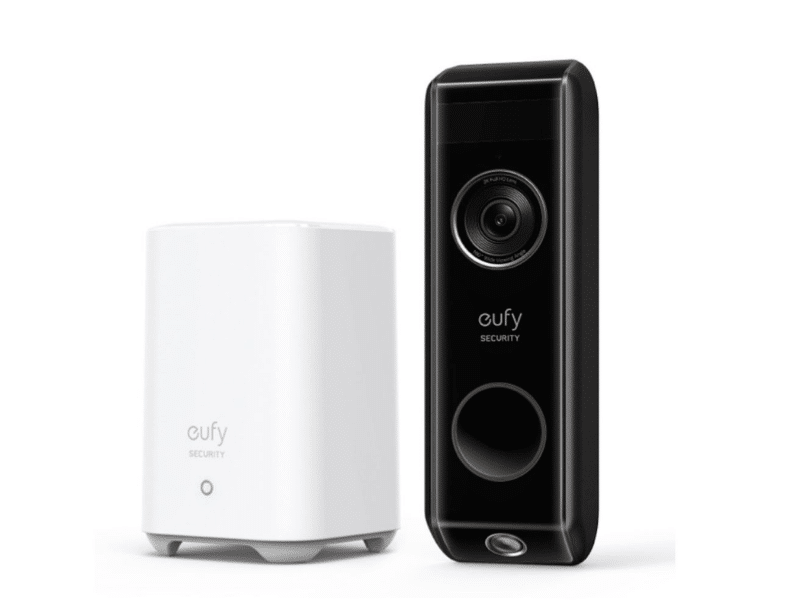 A lot of crimes happen at your doorstep, and CES 2022 brings us a way to protect ourselves and our families from any danger. For our security, CES 2022 has brought us Eufy Security Video Doorbell Dual. This smart video doorbell has a dual-camera system. This means that this video doorbell does not only have a front-facing camera but also a downward-facing camera. With just a few taps, Eufy Security Video Doorbell will show you who is at your door and lets you see a package being dropped off with its second camera. To decrease false positives and ensure you never miss a visit, Eufy has updated its detecting capabilities using radar and PIR motion sensors.
Roborock S7 MaxV Ultra 
For homeowners looking for the best robot vacuum, CES 2022 brings us Roborock S7 MaxV Ultra. The new robot vacuum cleaner from Roborock makes it possible to clean your floors on a daily basis without having to handle any of the dirty work yourself. It has sonic mopping as well as an automatic mop-lift that elevates the pad while vacuuming the carpet. It also has the most suction power of any other Roborock vac with 5,100 Pa. Best of all, it washes its own mopping cloth and automatically refills its water tank so you don't have to worry about any of that.
Masonite M-Pwr Smart Door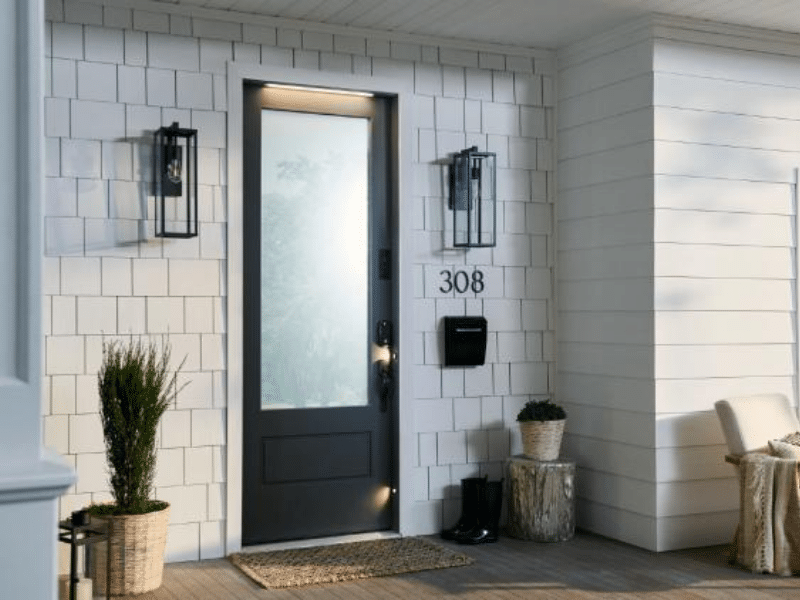 Ever wish of a door that opens automatically when you come home? This smart door will surely impress a lot of smart homeowners with its fully integrated power, lights, video doorbell, and smart lock. The Masonite M-Pwr smart door began as a concept a year ago, but the company showcased it at CES 2022. This smart door connects to your home's electrical system and Wi-Fi network so you don't have to set things up separately. It also has a smartphone app that enables homeowners to remotely check whether the door is open or closed. In the event of a power outage, this smart door has an emergency backup battery. This will ensure that it will still be fully functional for up to 24 hours.
Withings Body Scan Smart Scale
Weight is a huge concern for a lot of individuals since it contributes to a lot of health problems. Withings Body Scan Smart Scale helps people keep track of their weight along with other vital information. Plus, an exclusive technology that can assess nerve activity. This smart scale scans the torso, arms, and legs with advanced sensors to provide an accurate image of body composition and overall fitness. The Body Scan will also track cardiovascular data, including heart rate and ECG recordings. Level up your smart home by adding Withings Body Scan Smart Scale. Best of all, it can offer personalized health plans to help you reach your goals and have a healthy life!
Samsung Home Hub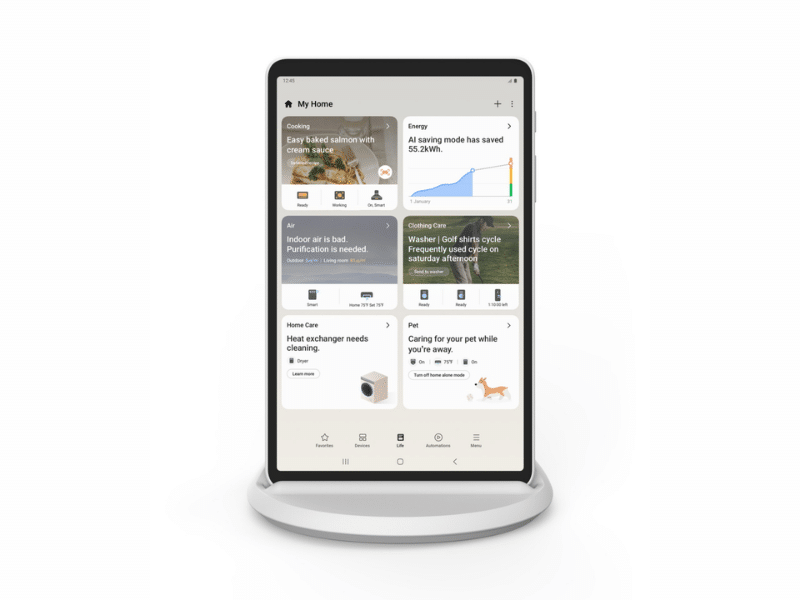 This smart home hub adds more functionality to the already amazing Samsung SmartThings. Samsung Home Hub is an AI-driven, 8.4-inch tablet-style touchscreen. With Samsung Home Hub, you can monitor and control compatible devices with a few taps or with voice commands via Bixby. It can give access to your compatible smart home gadgets such as smart speakers, smart lights, vacuums, and more. This smart home device also includes two speakers and two microphones for crisp and clear sound.
GE Cync Smart Thermostat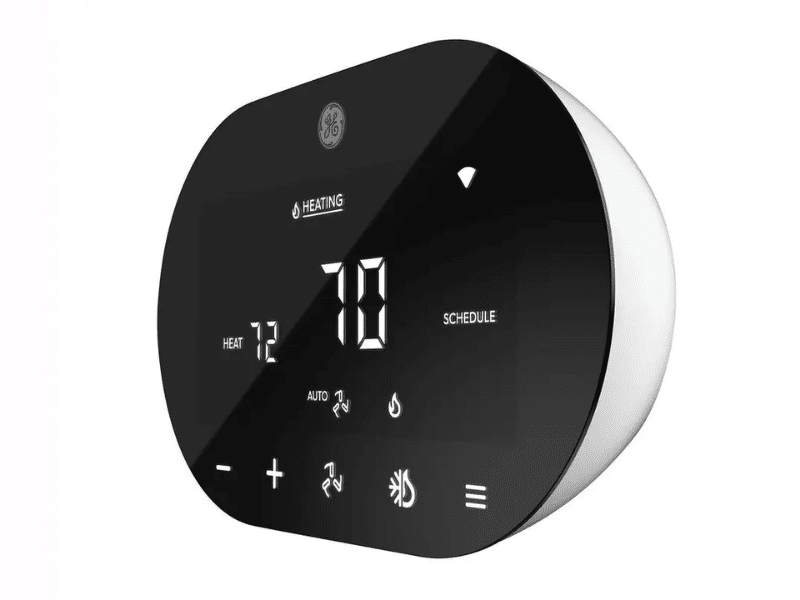 GE Lighting's Cync brand is diversifying its product lineup beyond smart lights. At CES 2022, GE unveiled a new line of Cync products focused on smart home security and comfort. The CES 2022 unveiling includes a new smart thermostat. While GE is not the first company to release a smart thermostat, its price and versatility make it an appealing option for consumers. Just like other smart thermostats, Cync can be controlled using an app and has a temperature display. It also integrates with Amazon's Alexa voice assistant and other smart home devices for further convenience. You can also set schedules and program them to automatically adjust the temperature based on time and location. The Cync Smart Thermostat, which will be available this month for $119.99, does not require a common wire or a separate hub.
Related Article