Compared to the old days, the air we are breathing today is not as safe as it should be. It has now become polluted, full of hazardous particles and gases. Air pollution has a negative effect on our health, and can even cause serious medical conditions. One possible solution to improve air quality is by purchasing Air Purifiers. Air purifiers are devices that clean the air by trapping hazardous particles in a filter of some sort. There are many different types of air purifiers, but they all aim to achieve one goal: cleaner and safer air for breathing. Whether you are looking to purify your home, office, or vehicle, this list of the best Air Purifiers in 2022 will help you make an informed decision.
Read more: Best Robot Vacuums
Here are the Best Air Purifiers in 2022:
Honeywell HPA300 Air Purifier

If you need a powerful air purifier for a midsize room, the Honeywell Air Purifiers may be for you. Honeywell HPA300 can cover up to 465 square feet and is Energy Star-certified. It has an air purification system that can capture smoke, dust, pollen, and other airborne particles. It has among the highest Clean air delivery rate you'll find on the market today. This device also offers four speeds for customized purification and comes with a programmable timer and adjustable control panel lights.
This Air purifier works quieter than a normal conversation. Even when in turbo mode, it is less noisy than most Air purifiers. It includes a disposable pre-filter that must be replaced every six to twelve months. The Honeywell Air Purifier is great for people with allergies and asthma, as it has a high level of filter efficiency.
You can buy this on Amazon for $219.99.
Coway AP1512HH HEPA Air Purifier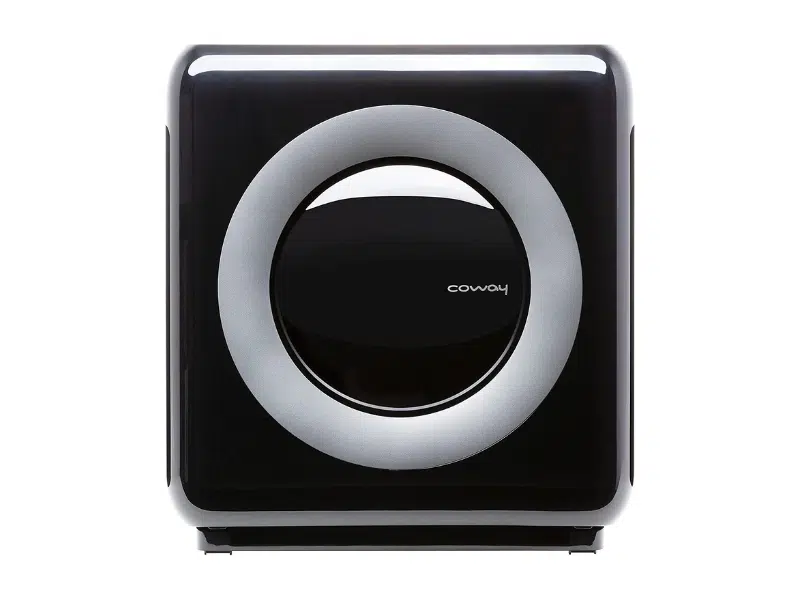 The Coway AP-1512 is one of the best air purifiers on the market today and it's no wonder why. This Air purifier is known for its superior performance, compact size, and energy efficiency. It has a four-stage filtration system that captures and reduces up to 99.97% of particles. It offers a 361-square-foot coverage area and its ion filtration technology can remove odors, smoke, dust particles, pollen, and more from the air.
Additionally, it has an advanced particle sensor that adjusts Airspeed automatically according to Air quality. When there is no pollution in the air, the Air purifier will turn off to save energy. It features an LED display that lets you know how clean or dirty your indoor air is. Pre-filter is washable and permanent. This air purifier comes with a 3-year warranty.
You can buy this on Amazon for $185.06.
Blueair Blue Pure 211+

If you have a large room, the Blue Air Air purifier will be perfect for you. The Blue Air Pure 211+ Air purifier is great for rooms up to 540 square feet. Its filter technology captures 99% of airborne pollutants like viruses, pollen, dust, and more. It weighs 13 pounds and has a simple interface. It has a touch-sensitive button on the front of the device that lets you set air modes to low, medium, high, or off. Unfortunately, this Air purifier doesn't have an automatic setting that responds to air quality. However, it has LED lights that indicate Air filter replacement status. The Blue 211+ comes in different colors, so you can choose what suits your style. It is pretty expensive compared to other air purifiers, but considering its Air-purifying ability and are it covers, it is worth the money.
You can buy this on Amazon for $299.99.
Blueair Blue Pure 411

Blueair also made a model for those with tight spaces. This Air cleaner has a quiet operation, producing just 46 dB on the highest setting. This makes it well suited for small bedrooms and offices. It offers a 160 square foot coverage area and can reduce up to 99% of pollutants from the air, including gaseous odors. It uses similar filtering technology as the Blueair Blue Pure 211 plus. This model also offers lower energy consumption than most Air cleaning devices on the market today. This Air purifier is more affordable than the 211 plus due to its lower coverage area. One thing to note about this air purifier is the lack of smart features such as timer buttons and auto mode. So, if you are accustomed to these Air purifier features, you might want to look at other Air cleaning devices.
You can buy this on Amazon for $109.99.
Levoit Core 400S

The Levoit Air purifier has a unique design and rich features that set it apart from other air purifiers. It is a stylish, white cylinder shape with a futuristic-looking circular black vent at the top. It is one of the most attractive air purifiers you'll ever see. Levoit Core 400S also has two small handles on either side that make it easy to carry and move around. A digital readout in the control panel's center tells you how clean your air is. It can automatically adjust the fan speed to match. On its highest setting, it can reach up to 400 square feet of coverage area.
If you're into smart home features, this Air cleaner can connect to your Wi-Fi network. Once connected, you can control it via a smartphone app. It lets you change fan speeds or set a timer or a schedule wherever you are. The best part of this is the ability to control it using voice control. It is compatible with Amazon Alexa and Google Assistant.
Read more: Best Smart Home Devices 2022
You can buy this on Amazon for $189.
Coway Airmega 400

The Airmega Air purifier is so big, perfect for a wide floor plan. Weighing around 24.7 pounds, it's a large and imposing appliance meant to stand out in your home. This air cleaner has an equally large price around $600 at the time of this writing. It can filter rooms of up to 1,560 square feet. It contains dual carbon and a real HEPA filter, making it more effective than other machines at cleaning the air in a wide room in a short amount of time. This model also has notable features including five fan modes, an LED indoor air quality sensor, and a programmable timer with an automatic on/off feature. You only get 40 decibels on its high-medium setting. If you want a version with Amazon Alexa voice assistant, you can purchase Airmega 400S Smart Air Purifier.
You can buy this on Amazon for $649.