We all have that someone in our lives who loves to travel. These are the people that spend hours reading blogs and forums about different destinations, gear used by other travelers, and packing lists needed for each trip. Whether they're going on a long vacation or just spending a weekend in a cabin in the mountains, we have plenty of options for techs that will make their travels a little easier. From high-tech water bottles to wireless charging stations, we have a variety of gifts for your loved one. Best of all, these travel techs will not break the bank.
Here are a few of our favorite travel techs that will have your traveler prepared for anything: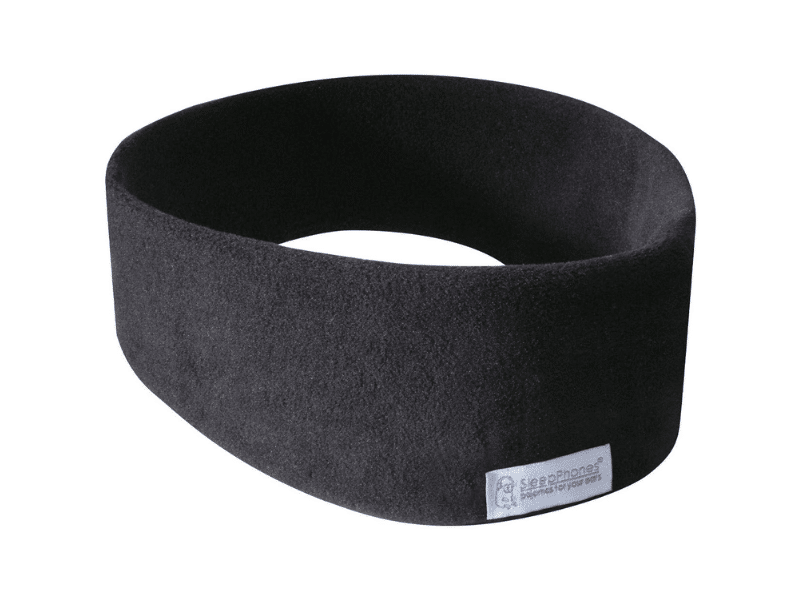 These super comfy headphones are not only great for traveling but can be used at home as well. There is nothing like listening to your favorite music or podcast before you go to sleep, and these wireless Bluetooth earbuds make it all possible. The SleepPhones Wireless Bluetooth Sleep Headphones come with a comfortable headband that has a removable speaker attached to the inside.
You can buy this on Amazon for $99.95.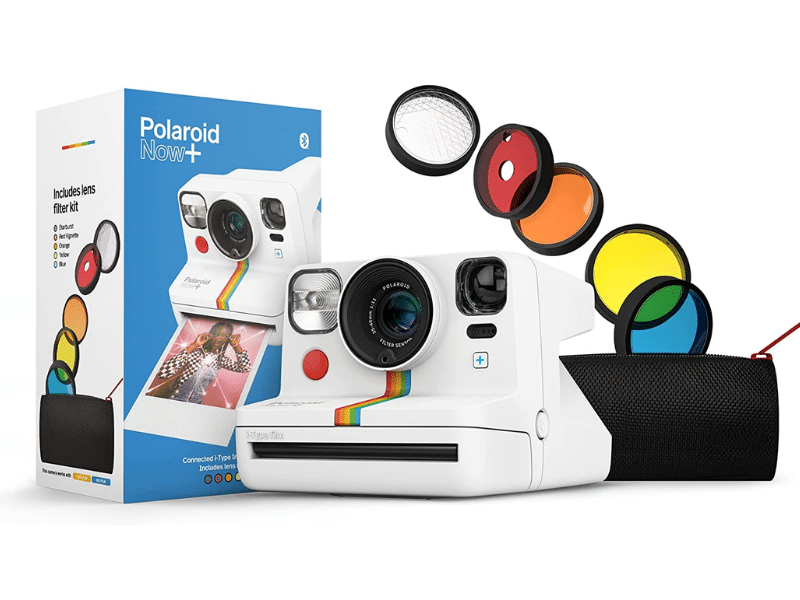 Whether you're an amateur photographer or a professional, this camera is for you. It comes with the Polaroid Application, which gives photographers quick and easy access to their photos. With the application, users can edit their photos without having to use any other programs on their phones. It also features double exposure, light painting, noise trigger, and more. This instant camera includes a bonus lens filter kit. It has 5 creative lens filters – Starburst, Red Vignette, Orange, Yellow, and Blue.
You can buy this on Amazon for $146.47.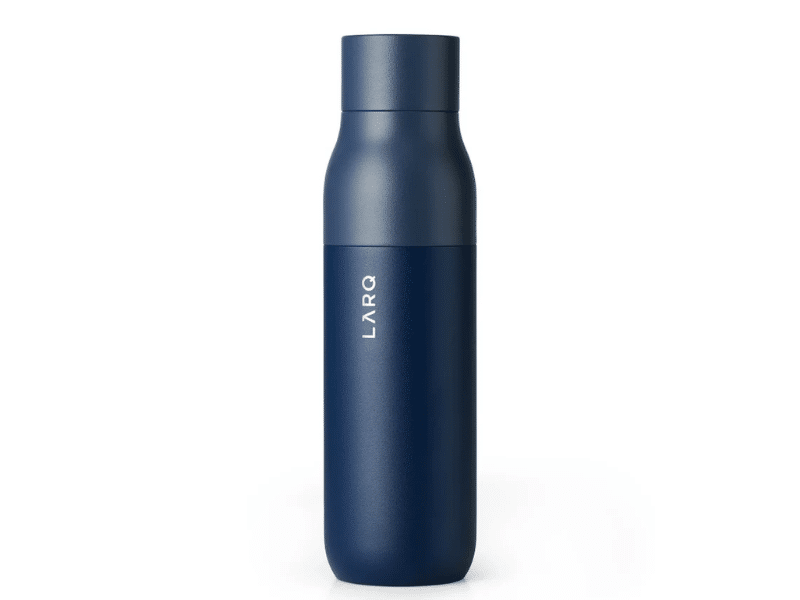 We always want to stay fit and healthy when we're traveling, but that becomes difficult if we aren't staying hydrated. That's why we love this self-cleaning water bottle from LARQ. This water bottle has a water purification system that uses PureVis technology, so users can ingest water free of bio-contaminants. The bottle even has double-wall vacuum insulation that keeps your water cold for 24 hours and hot for 12.
You can buy this on LARQ for $95.
Amazon has released its newest model of the Kindle Paperwhite, and it can't be missed as a gift for any traveler. The new lighting system makes it possible to read in all lighting conditions, even bright sunlight. The new Paperwhite also comes equipped with a more powerful processor and its page turns 20% faster. Being able to sort through thousands of books without having to carry them around is also very convenient. This is a perfect gift for travelers that can't stop reading while they're away.
You can buy this on Amazon for a starting price of $139.99.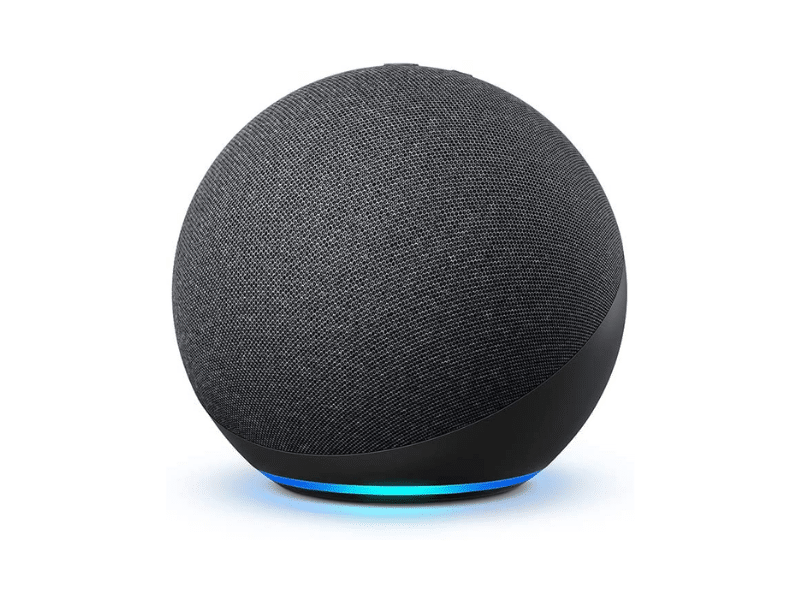 Another travel tech that you can buy is the Amazon Echo. This speaker will allow users to play music, ask questions, order food, and much more. The new fourth generation of the Amazon Echo has a revamped look and sounds better than ever. Its design looks pretty sleek sitting on any desk or nightstand. The Amazon Echo has multiple microphones, so it can hear your voice from any direction. Lastly, it also has the ability to control Zigbee smart home devices. You can bring this speaker on all your travels to make your journey even better. The tech lover who will have this will surely appreciate this gift.
You can buy this on Amazon for $99.99.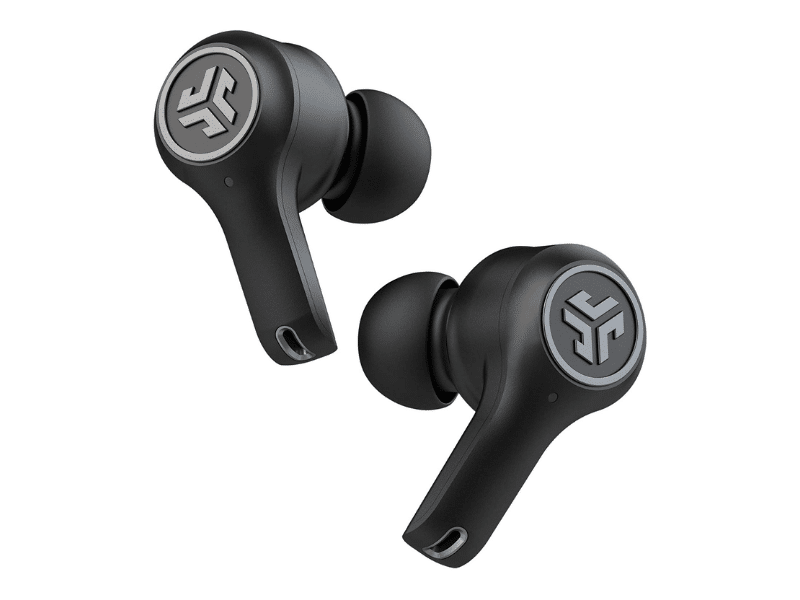 Seamlessly stream music or answer phone calls while your hands are busy with this pair of earbuds. The JLab Epic Air True Wireless Earbuds are truly wireless, so users don't have to deal with annoying wires hanging down from their ears. It comes equipped with active noise canceling technology as well as a quick-charge battery case. They have longer playtime with over 12 hours of battery life. Its wear detect sensor allows you to automatically power on and connects as soon as you put them in your ears. This is an ideal gift for travelers who want to enjoy their favorite music or listen to podcasts while on a trip.
You can buy this on Amazon for $99.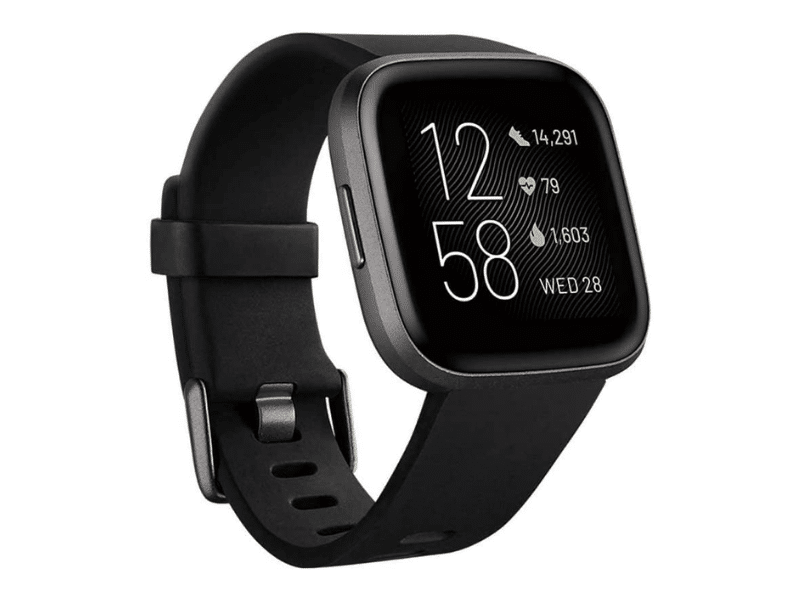 This lightweight fitness watch is a great gift for those who enjoy working out on their travels. This Fitbit Versa 2 has an easy-to-understand breakdown of your fitness and sleep metrics. The watch also has a sleek design that is comfortable on the wrist. It has an excellent fitness-tracking app that helps users turn fitness into games and challenges to motivate them. Its battery life can last up to five days, which makes it perfect for travel.
You can buy this on Amazon for $129.95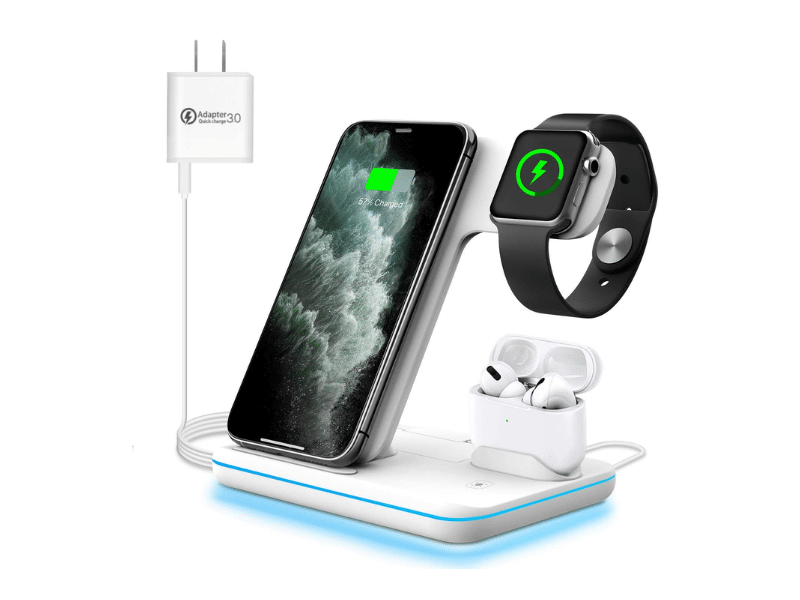 Traveling with multiple travel techs can be a very daunting task, especially if they're not properly charged. With this wireless charging station, all your fears will be gone. The WIATIIE Wireless Charging Station is the perfect gift for anyone who has a number of devices that need charging. This charging station can charge up to three devices at once. It can charge your phone, AirPods, or Apple watch. This device has built-in safeguards to prevent short circuits, over-voltage, over-current, high temperature, and more. It also comes equipped with a venting hole to ensure the safe charging of the device.
You can buy this on Amazon for $36.99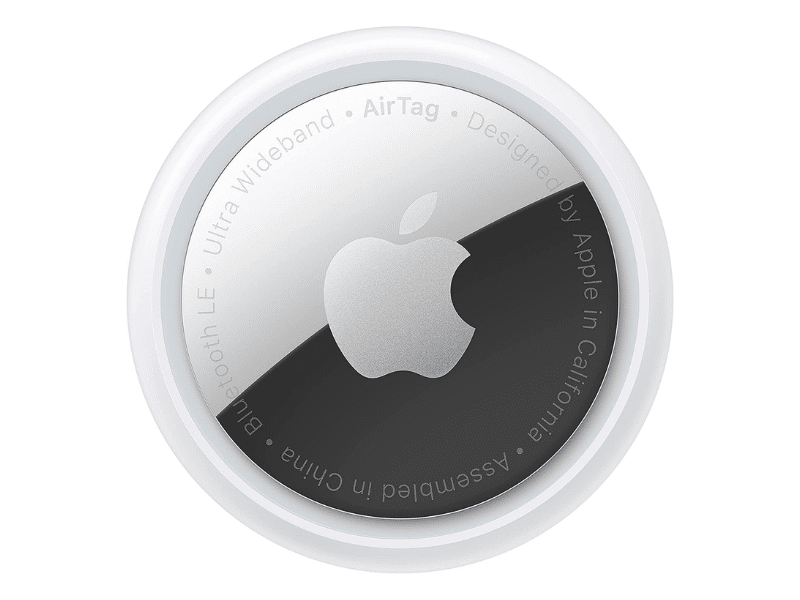 Never lose your things again with this AirTag from Appl! This is one of the most useful travel techs that you can give your favorite traveler. All you have to do is attach Airtag to any items, such as a bag or phone. With this, you'll always know where your things are at an airport or any other crowded place. This AirTag sends out a secure Bluetooth signal that can be detected by nearby devices in the Find My network. It also makes an audible sound which saves time finding it. Its replaceable battery can last for a year. This is one of the travel techs created to keep your valuable things safe for peace of mind while traveling.
You can buy this on Amazon for $29.99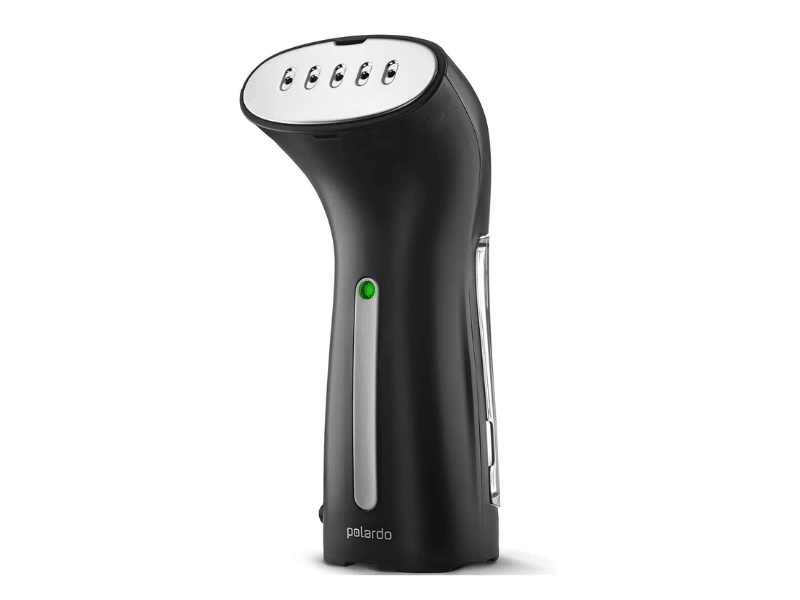 Help the frequent travelers in your life de-wrinkle their clothes with this Portable Travel Garment Steamer. This small garment steamer is very useful for travelers who don't want to bring heavy clothes irons. Its easy-to-fill water tank heats up in less than 25 seconds and powers 10 continuous minutes of effortless steaming. Use it on wool, cotton, satin, linen, nylon, and more.
You can buy this on Amazon for $39.99.
Related Article