Hiking is a fantastic outdoor activity, but to enjoy it fully, you need to be properly prepared with the right Hiking Packing List. You don't want your trip ruined by forgotten items, so always prepare and check your Hiking Packing List before you leave home.
This Hiking Packing List includes all the items you need for Hiking and a few recommended Hiking Essentials.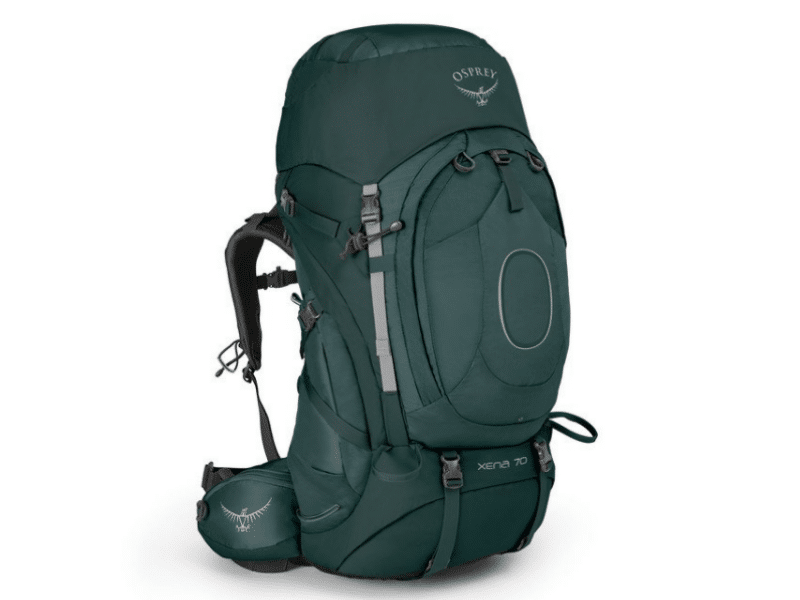 You need a Hiking Backpack to carry your Hiking essentials. Hikers are recommended to have Hiking Backpacks with at least 40-75 liters of capacity for an overnight hike. If you are only going on day hikes then Hiking Backpacks with 20 liters or less will do. The Hiking Backpack should be large enough to fit all your Hiking Essentials without being too big. It is important to always consider the length of your trip, hiking Essentials, hiking experience level, and hike difficulty when choosing your hiking Backpack.
For women, we recommend Osprey Xena 70 Backpacking Backpack and for men, we recommend the Osprey Atmos AG 65.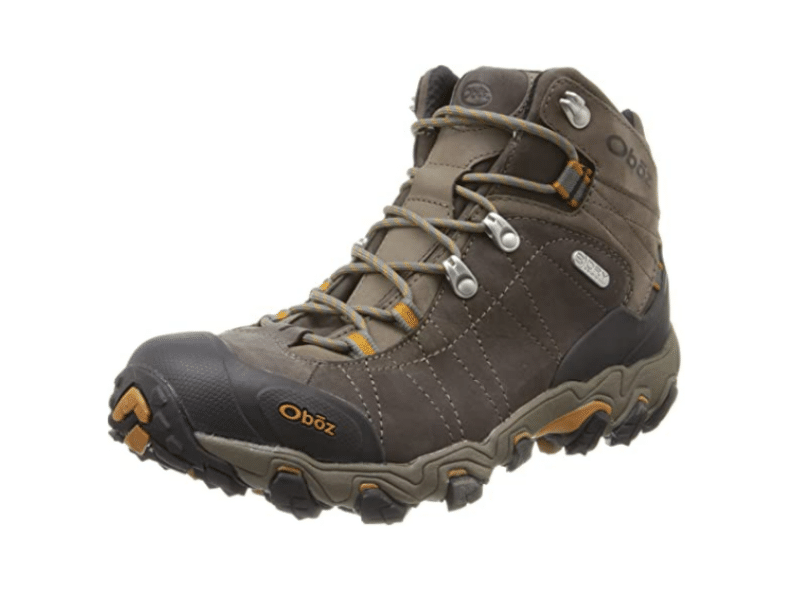 Hiking boots and shoes help prevent blisters and other foot injuries. You don't want Hiking Boots that are too heavy or Hiking Shoes that aren't supportive enough, so choose wisely.
If you want to have better ankle support and traction, hiking boots are the best choice. Although hiking shoes provide less support, they dry faster which prevents you to have blisters.
Whether you choose Hiking Boots or Hiking Shoes, make sure that it fits your foot well. Hiking boots that are too tight or Hiking Shoes that are too wide can create blisters or other injuries, which is something you don't want to happen on a Hiking Trip.
For women, we recommend Oboz Bridger Mid Waterproof Hiking Boots. While for men, we recommend Salomon X Ultra 3 Mid GTX Hiking Boots.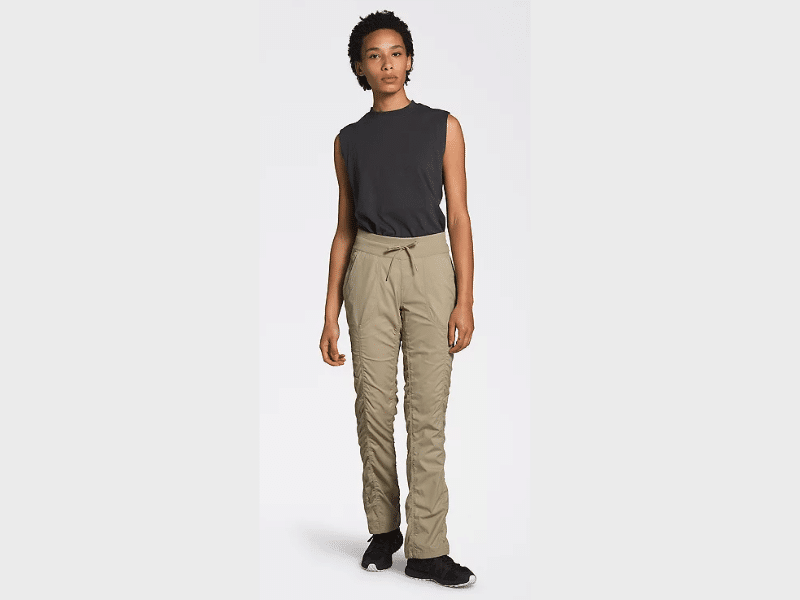 Now, backpacks and hiking boots are great, but one of the most important things to remember when you go hiking is good clothes. Hikers sometimes make the mistake of wearing jeans or other clothing that isn't appropriate for a hike. Hiking might be a good workout, but it's also very possible that you'll get wet and cold during your hike. In this case, it is good to buy yourself good hiking pants to keep you warm and dry. Hiking pants also help protect Hikers from branches or thorny plants on the trail. Hiking pants are made out of tough, waterproof, quick-drying material that will help you battle through any hiking adventure.
One that we can recommend for women is The North Face Aphrodite 2.0 Pants and the prAna Stretch Zion Pants for men.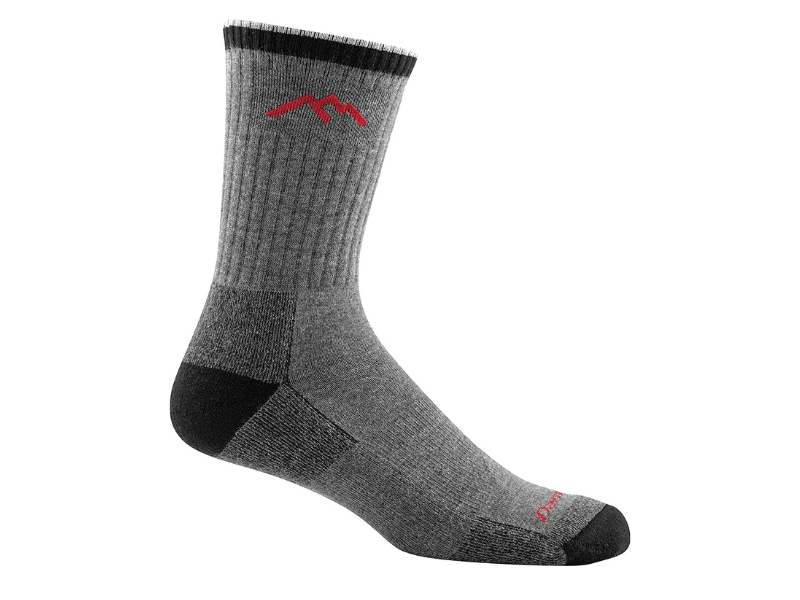 You need to have a proper pair of socks for hiking. Hiking is strenuous and you need to keep your feet comfortable. So, don't forget to pack a good pair of socks – your socks will be your closest ally when it comes to comfort especially if they are made from wool. Hiking in the summertime can get a little sweaty so having wool socks will help you keep your feet dry and comfortable. Hiking in the winter will require extra care as well; check for socks that are insulated with fleece as they will provide insulation as well as comfort.
If you're an avid hiker, it's a must to invest in hiking socks. For women, we recommend Darn Tough COOLMAX Micro Crew Cushion Socks and for men, Darn Tough Hiker Micro Crew Cushion Socks might be a good choice.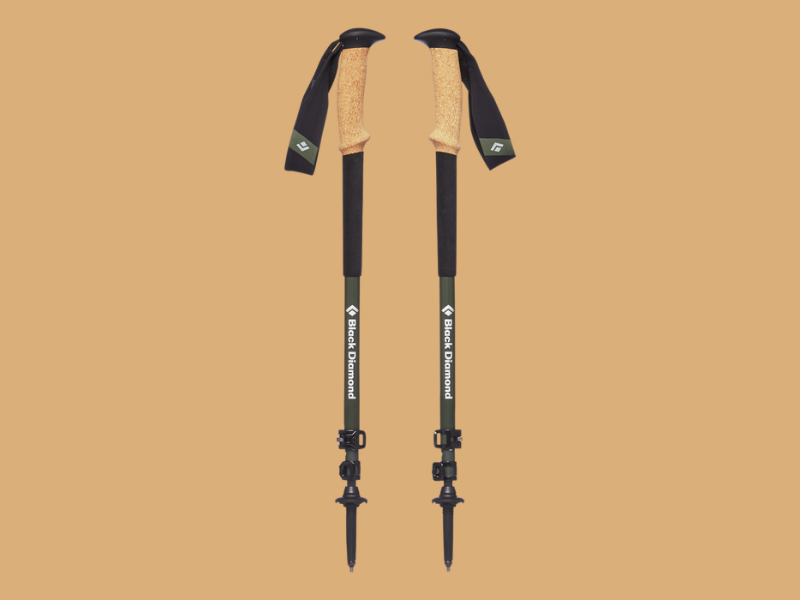 When you start hiking, you might not see the need for trekking poles. Hiking can seem like a simple and easy task to achieve when you're in good shape and your body is capable of achieving it. However, after you've been doing it for some time now, hiking will become more difficult especially when the trail becomes steeper and longer. Hiking for an hour or two is easy to do, but hiking all day can be physically straining. Hiking poles like the Black Diamond Alpine Carbon Cork Trekking Poles can take some of that weight off your legs and feet, especially if you plan on hiking for several hours.
Poles are optional, especially for beginners but if you want to minimize knee and joint pain, invest in some Hiking Poles.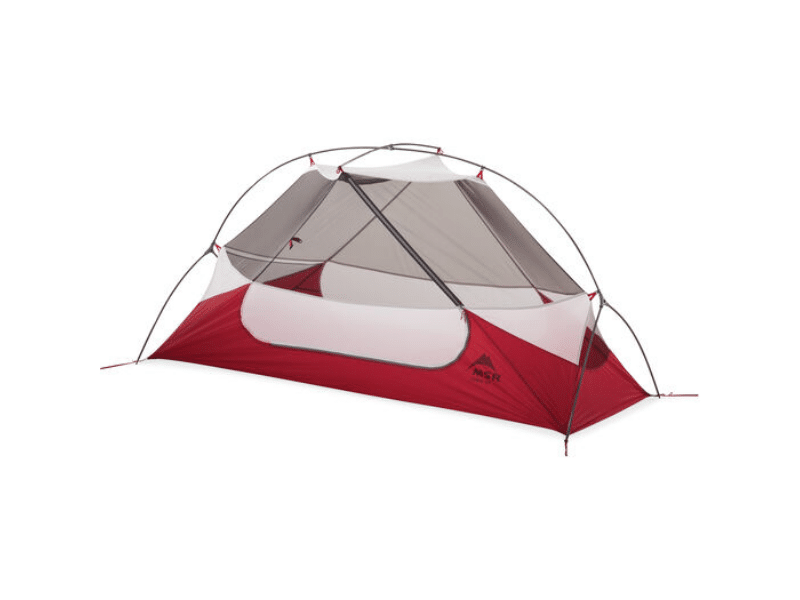 Everyone loves a good Hiking Trip, but Hiking can become even more enjoyable if you plan on staying the night. Hiking with friends to explore new trails and places is great, but you'll definitely want some shelter to sleep in for those overnight trips. A backpacking tent like the Hubba NX Solo Backpacking Tent will give you shelter so you can enjoy Hiking more comfortably.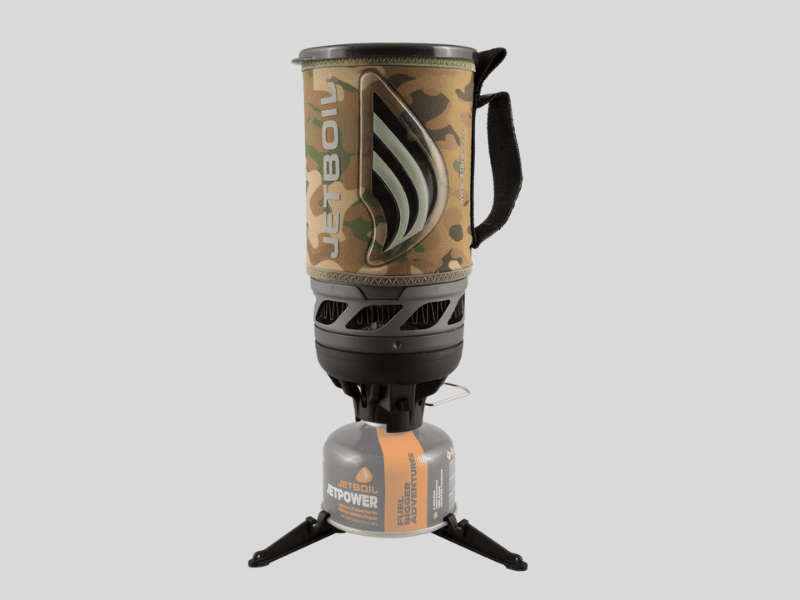 Whether this is your first time hiking or not, one of the most important things on your hiking checklist is a stove and fuel. A backpacking stove with its fuel is necessary for boiling water and cooking food. If you're not sure what kind of stove to choose, I suggest the Jetboil Flash. The Flash boils water in a lightning-quick 100 seconds, making it the fastest Jetboil ever. This is expensive that will cost you more than $100. If you want a cheaper one, you can choose the MSR Pocket Rocket. This is cheaper than the Flash which will only cost you $45.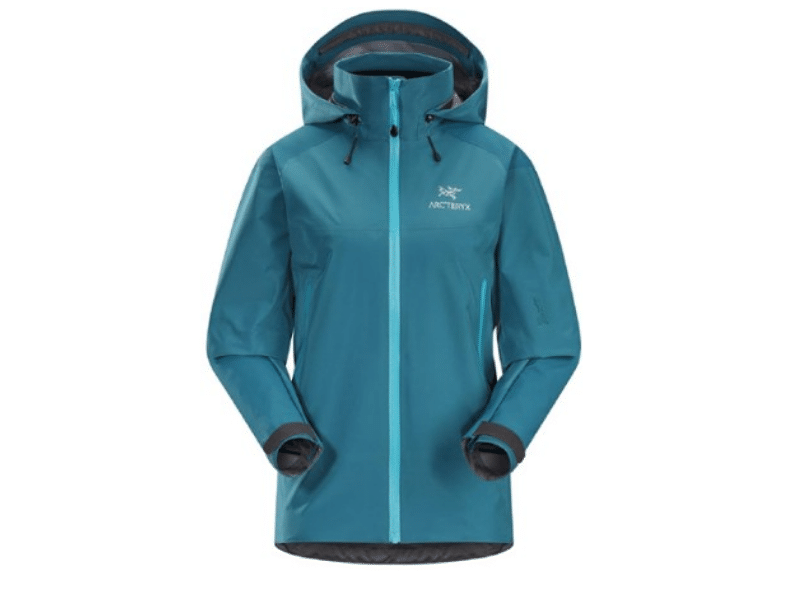 The one important hiking gear to remember on your backpacking trip is a rain jacket. Always have a rain jacket handy. Hiking in the rain can be uncomfortable, wet, and dangerous. You never want to get hypothermia or other types of illnesses while hiking. Hiking for days at a time will become extremely miserable if you hike in the rain and get soaked for days at a time. That is why a rain jacket should be a staple on your hiking packing list.
A good jacket for women that we recommend is the Arc'teryx Beta AR Jacket while for men, the MarmotPreCip Eco Jacket.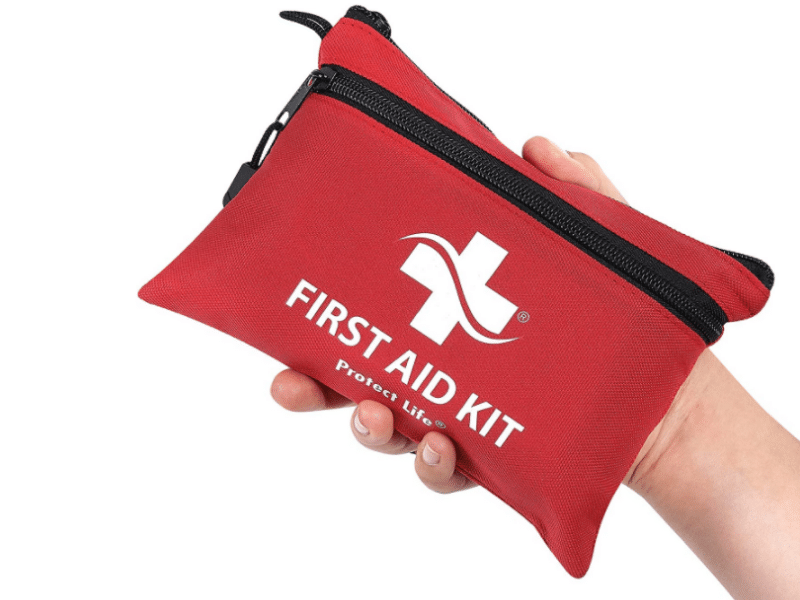 Pack a first aid kit to treat minor injuries. Hiking is physically demanding, so it's normal for you to become sore and get tiny cuts while hiking. Hiking can also cause blisters on your feet which will need treatment immediately before they begin to fester. Hikers should always pack an ultralight first aid kit to treat these injuries. In your first aid kit, you need to include bandages, antiseptic wipes, antibiotic ointment, painkillers or anti-inflammatory drugs, and bandages.
For Hikers who are looking for a smaller, more efficient first-aid pouch, the First Aid Kit pouch from Protect life is an excellent choice.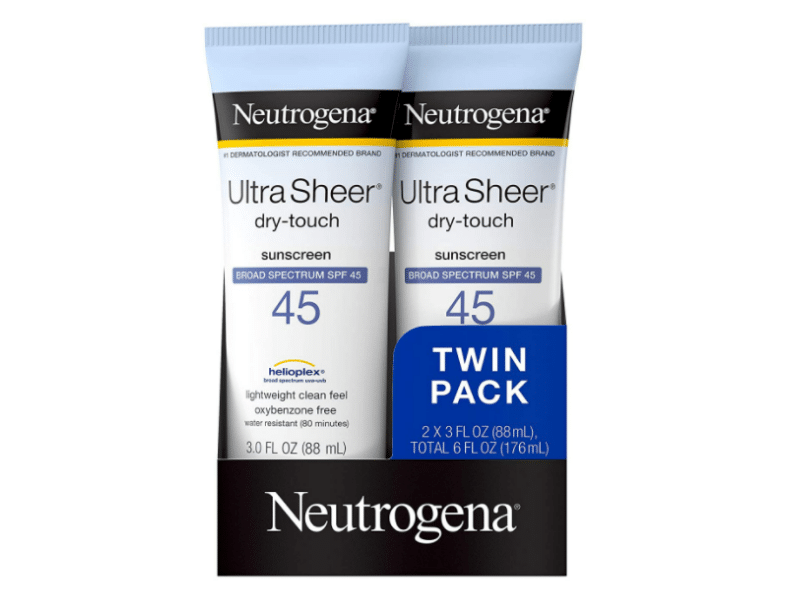 Sun protection is a backpacking gear that you should not forget in your day hike packing list. Hiking is a dangerous adventure especially if you don't have proper protection from the heat of the sun. Hikers usually suffer from sunburns due to a lack of sunscreen, that's why it is important to pack one before you hike. While hiking, your skin needs all the protection it can get from harmful UV rays. Hiking is an outdoor activity, and we know that the sun gets stronger outside. Make sure to bring sunscreen with SPF 30 or higher for intense exposure to the heat of the sun.
Neutrogena Ultra Sheer Dry-Touch sunscreen is a great choice for Hiking Packing List. It is water-resistant and non-greasy and has a high SPF that is perfect to protect your skin from the harmful UV rays of the sun.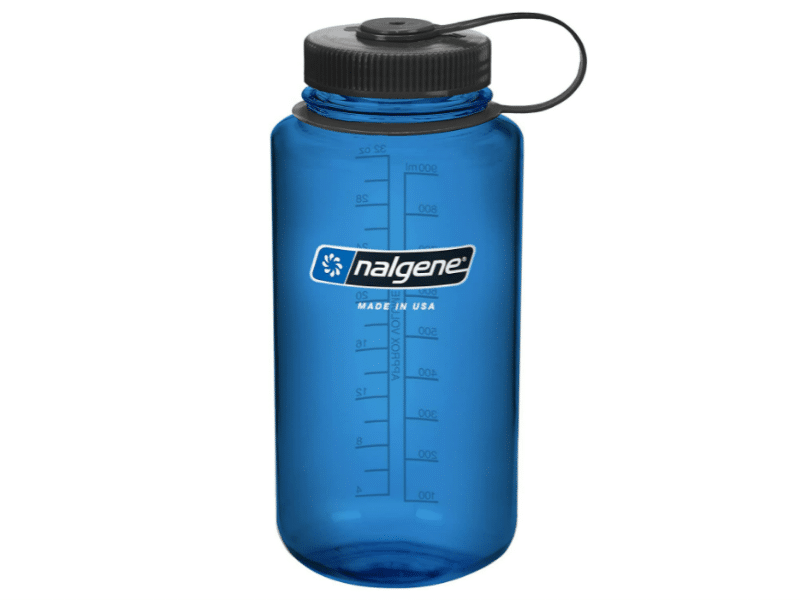 Hikers need to carry water with them when they hike, especially if it's a long trail. Hiking for hours can cause your body to dehydrate fast which is why hikers should drink a lot of water every hour during their hike. If you're looking for a lightweight and affordable option, the classic Wide Mouth Tritan Water Bottle from Nalgene is a perfect choice. It can store up to 32 ounces of water to help you stay hydrated while hiking.
Related Article