Camping is a great pastime, and there are many camping gifts you can get for your outdoorsy friends. Camping is one of the best ways to bond with your friends and family, so if someone close to you enjoys camping out in the wild but doesn't have all of the gear they need, here are some awesome camping gift ideas that will help them get prepared for their next camping trip.
Best Backpack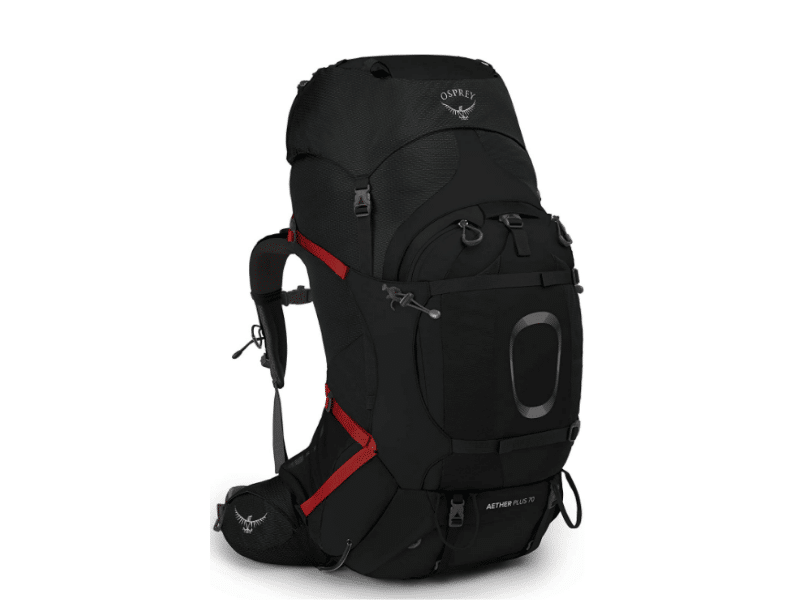 A backpack is essential for hiking, and it's one of the best pieces of camping equipment that you can buy. A good backpack will last you for years, even if you're an avid outdoorsman. This backpack from Osprey is a great choice because it has a lot of space, and it's very comfortable to wear with its high-quality straps. The Osprey Aether Plus 70 is a massive pack that can easily contain enough gear for 4-5 days. This pack has suspension systems for your hips and shoulders to maximize comfort when walking long distances. You can put this through anything and it will last you a long time because it's extremely durable. The removable daypack and included rain cover are wonderful additions to an already fantastic pack.
You can buy this on Amazon for only $359.95.
Best Camping Stove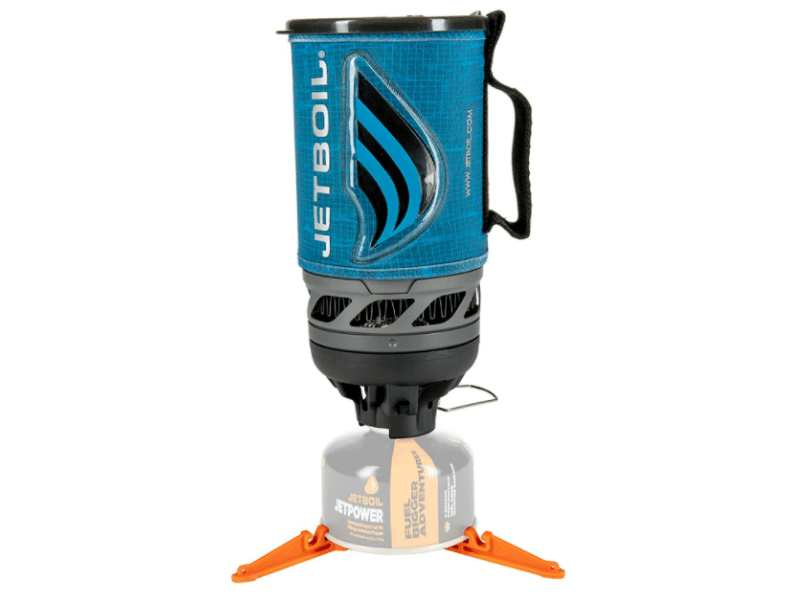 Cooking outdoors is a great way for outdoorsy people to enjoy their camping trips. Camping stoves allow for quick and easy meal preparation, which makes them among the best camping gifts choices. If you need gift ideas for someone who enjoys backpacking or hiking, a good stove would be an excellent choice. The Jetboil Camping and Backpacking Stove is one of the best stoves to get for outdoorsy people who like to camp and go on an adventure. This compact cooking system boils water in a flash and can verify the water's temperature with its thermochromatic color-change heat indicator. The bottom cup can be used as a measuring cup and a bowl. This is one of the coolest camping gifts that campers will surely love for years to come.
You can buy this on Amazon for only $109.95.
Best Camping Shoes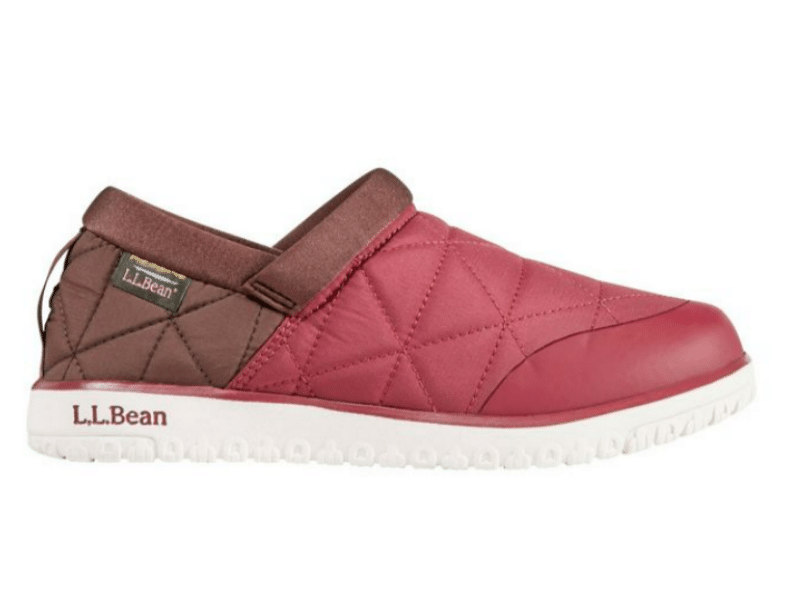 The Ultralight PrimaLoft Waterproof Slip-Ons by L.L Bean are the best shoes to get for outdoorsy people to wear while camping. These comfortable relaxed fit slip-ons have a waterproof system that will keep you dry while hiking to your favorite climbing spot or while bouldering in the rain. The Camp Slip-On Camp Shoes are also great for wearing at the crag because they are so lightweight, durable, and comfortable.
What better gift than a pair of Slip-On Camp Shoes for someone who likes spending time outdoors? With these shoes, they'll never have to worry about having dry, clean feet at the end of a long day in the woods.
You can buy this on Llbean for only $79.00.
Best Sleeping Bag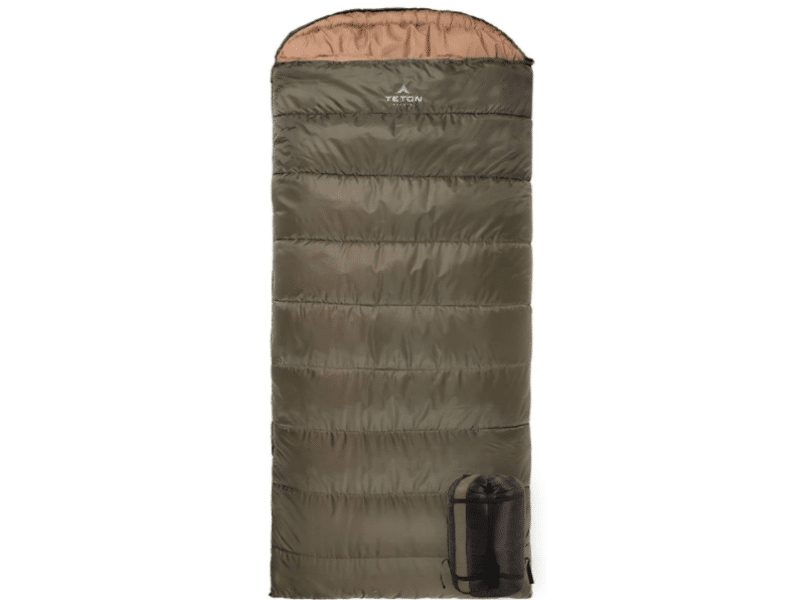 Sleeping can be one of the best parts of Camping. But it can also be one of the worst. It's terrible to wake up tired and sore in a sleeping bag that gives you limited options for comfort or warmth. Campers will probably enjoy camping gifts that are simple and practical and that's where the sleeping bag comes in! The Teton Sports Sleeping Bag is a lightweight sleeping bag that is perfect for Camping's unpredictable weather patterns. But if you have ever gone Camping, you know it can get cold. That's why the Teton Sports Sleeping Bag has an added bonus: It's a Camping Gift that will keep you warm in cold weather.
You can buy this on Amazon for only $59.99.
Best Portable Camping Sink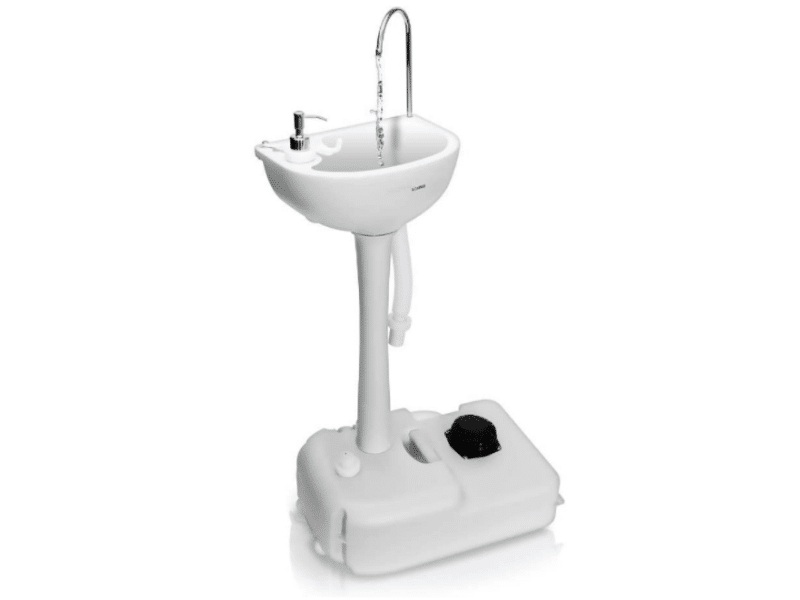 Another Camping Gift for outdoorsy people is the Serene Life Portable Camp Sink. With this Camping Gift, your friends and family can enjoy more of the outdoors than they ever could before. Camping Gifts like this camp sink allow for washing of dishes, laundry, bathing, fresh drinking water, and more! The hand wash stand has built-in wheels and a hands-free faucet with a foot-operated pump for a steady stream of water. Its water tank holds 19 liters (5 gallons) of water, which will easily serve a large number of campers or tourists with each refill. Unique Camping Gifts like this one are great camping gifts for Campers, Hikers, Backpackers, or anyone that enjoys the outdoors.
You can buy this on Amazon for only $83.31.
Best Camping Chair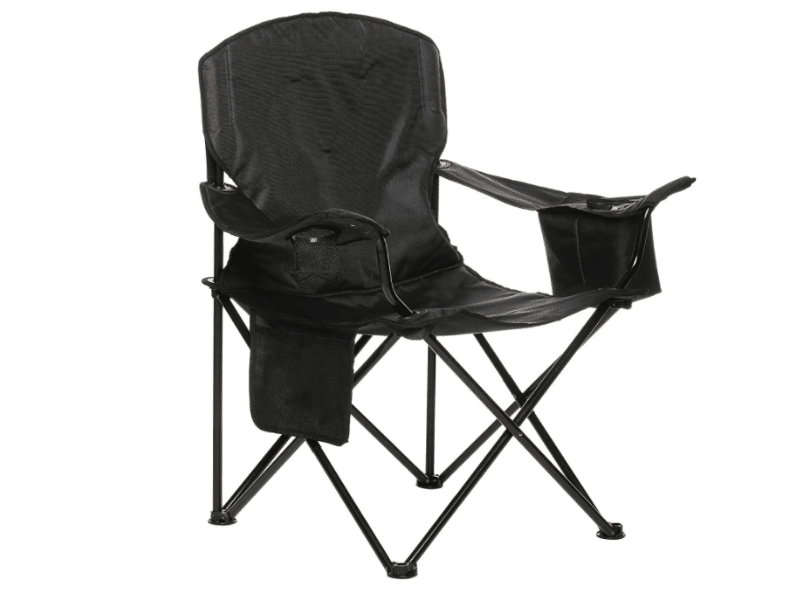 If your outdoorsy family member complains of hurting back, getting them this Camping Chair is a great gift. This camping chair has extra padding for comfort and a carry bag for ease of transport when you are camping. It is perfect for outdoor activities with its polyester fabric with durable steel frame, and padded seat that is breathable for maximum comfort. It also has a built-in beverage-cooler pouch to keep you hydrated during the day. The Camping Chair is an absolute must-have camping gear for any camping enthusiast or outdoorsman. Keep their back safe and get them this Camping Chair!
You can buy this on Amazon for only $37.99.
Best Camping Tent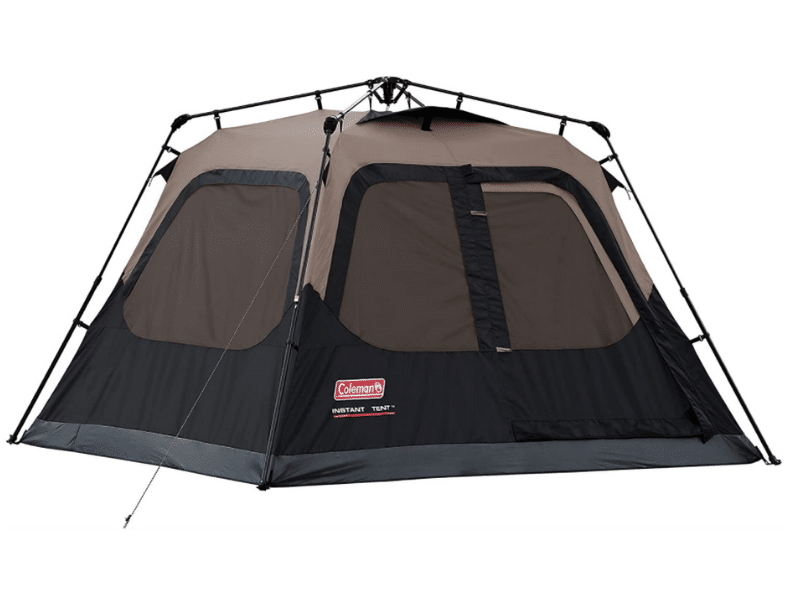 Having a good camping tent is extremely important if you want to have a great camping experience. Camping tents should keep you safe and cozy just like your bedroom at home. The Coleman Instant Tent promises to be the best camping tent around with its ease of use and many features that make it sturdy, comfortable, and convenient for everyone who wants to go camping.
Campers can easily set this up as fast as 1 minute, unlike some other models that can be a bit of a hassle. The Coleman Instant Camping Tent is extremely weather-resistant, keeping you dry when it's raining or when the sun is out. Camping can be so easy with this tent, which also includes a rainfly for more protection. This tent has a roomy interior that can fit 4 persons. Campers are sure to have an amazing camping trip with these features and many others packed into this Coleman Instant Camping Tent.
You can buy this on Amazon for only $159.99.
Best Water Bottle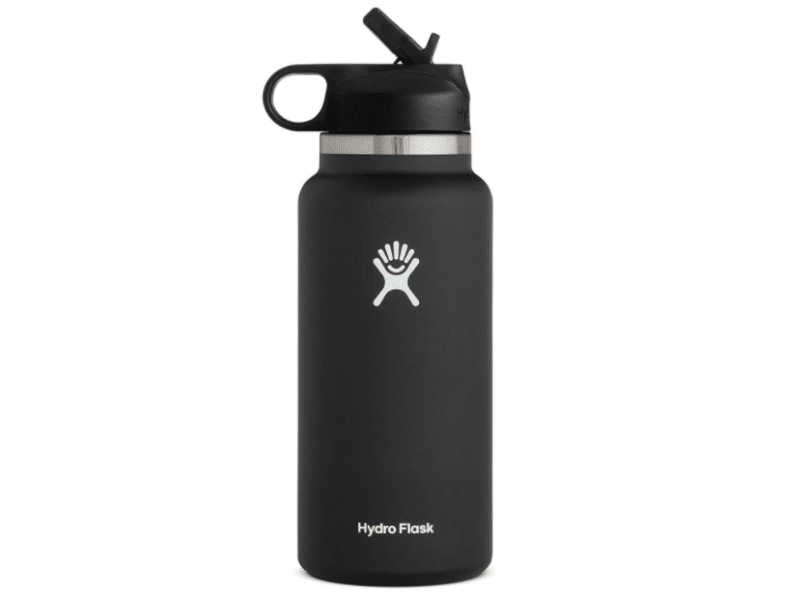 Water bottles are always useful, but it's even more true when you're camping out in the great outdoors. The Hydro Flask Wide-Mouth Vacuum Water Bottle can keep liquids cool for up to 24 hours or hot for up to 12 hours. It is made of stainless steel and features a secure twist-off cap for easy refills. Thanks to its wide mouth, the Hydro Flask is perfect for adding ice cubes, using water purifiers, or filling up with your favorite hot drink. This durable and convenient item makes a great camping gift for anyone who spends time in nature.
You can buy this on Amazon for only $49.95.
Best Hammock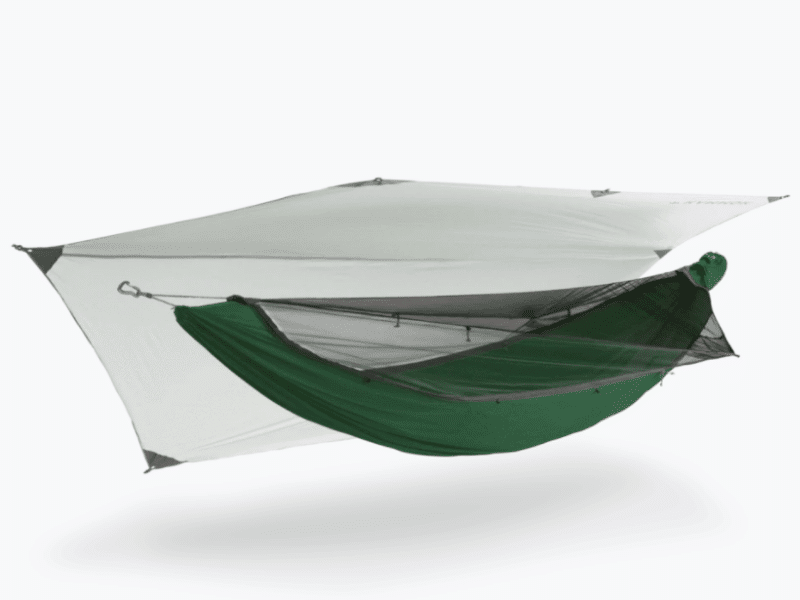 If you know someone who loves to go to sleep under the stars and wake up surrounded by nature, a Camping Hammock is a great gift for them. The Camping Hammock is made of breathable soft fabric, an integrated insect net, and a featherlight rainfly. Built-in pockets and a structural ridgeline keep everything you need close to you in this camping hammock. Campers will love this tent that provides them with extra space when they need it at night or during a rest stop- because who doesn't love lounging around in a Camping Hammock when the sun is shining? Campers can take this Camping Hammock with them on any camping trip, making it easily one of the best camping gifts.
You can buy this on Kammok for only $239.00.
Best Propane Lantern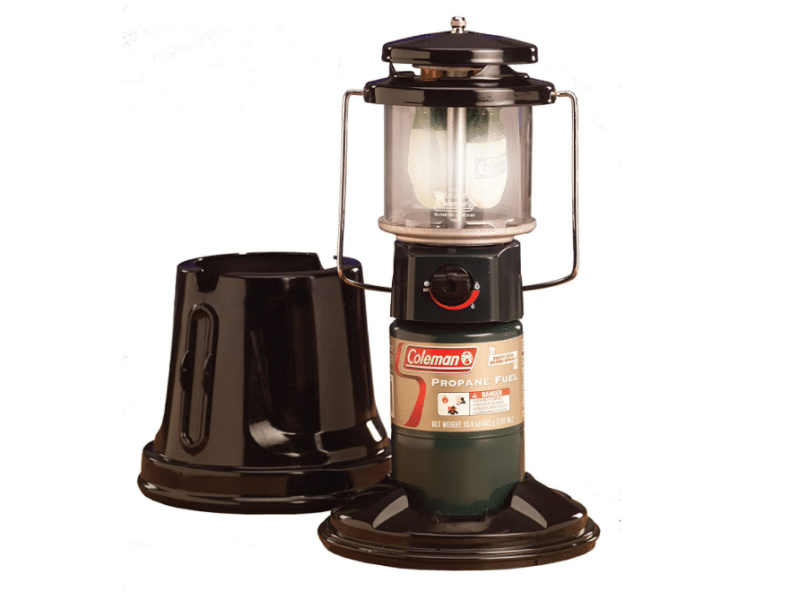 Camping isn't always convenient- Campers have to worry about walking long distances in the dark, finding a bathroom, and cooking dinner before it gets too cold. Campers who are looking for a Camping Lantern that will help them out during the night should consider investing in a Camping Lantern that runs on propane instead of batteries. This lantern's two-mantle construction produces a continuous, strong illumination of up to 1000 lumens that may be seen from up to 22 meters away. Campers love how easily these Camping Lanterns are set up with just a quick match strike.
You can buy this on Amazon for only $38.48 
Related Article