Baking is a passion that almost all people enjoy. There are many things that you can get to make someone's life in the kitchen easier and more fun. These gifts for bakers are practical tools that they will surely love. This holiday season, show the bakers in your life that they are truly appreciated with these awesome gifts! Whether they're a novice or an expert, treat your favorite baker to some of these beautifully designed products!
Here are the best gifts for bakers: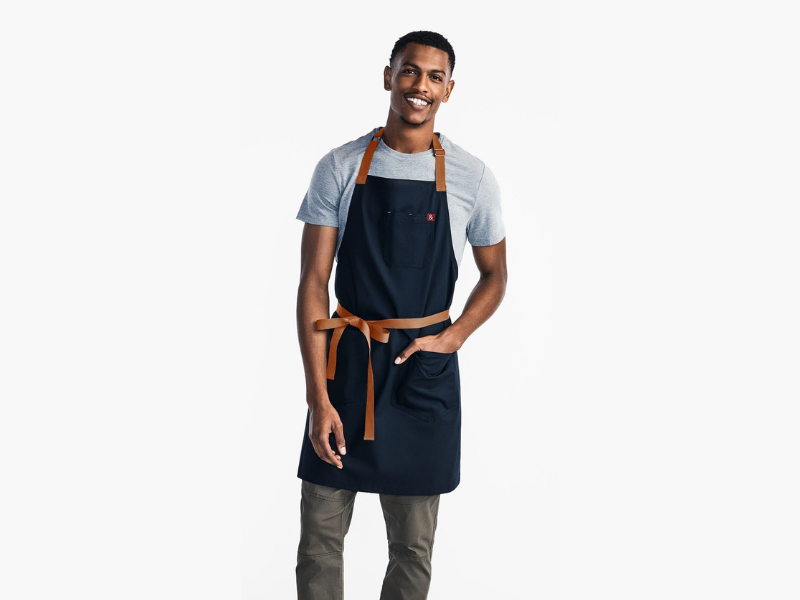 An apron is an essential thing for any baker when it comes to protecting their clothing from spills and stains. Who doesn't want to stay clean while baking? This high-quality apron is super durable and will last for many years with its soft & breathable 8 oz cotton twill. It has three pockets on the front with – one pocket chest and two lap pockets. This unisex apron makes an awesome gift for bakers of all genders, shapes, and sizes.
You can buy this gift for bakers for only $85.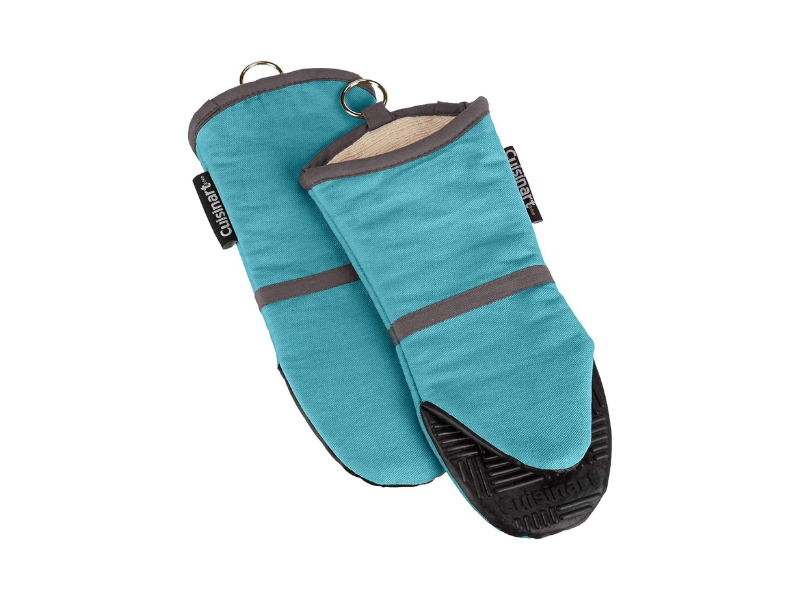 No baker wants to burn their hands on a hot oven or pan, and these mitts will keep your hands blazing-hot-free. These oven mitts are made from heat-resistant silicone and make an awesome gift for bakers who love to cook! It has a silicone grip lining, so the heat is kept away from the skin, which makes them a safer option than traditional mitts. Each mitt may be worn on either your left or right hand, making them great for those in a hurry. Worry no more with the risk of getting burnt, get this Best Gift for Bakers today!
You can buy this gift for bakers for only $26.99.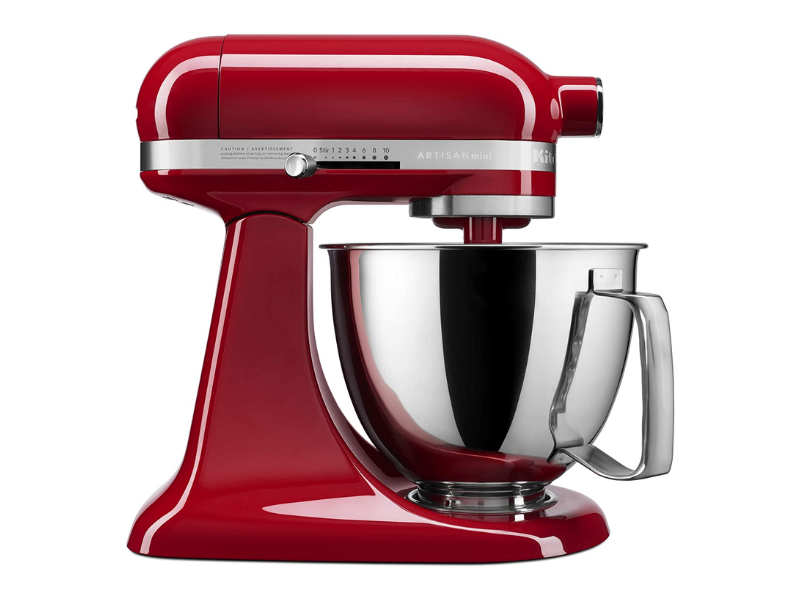 KitchenAid is well known for its high-quality products. If you know a baking fanatic who doesn't have this mixer, then try giving them this one. It includes a flat beater, dough hook, and wire whip. You can choose from varying color options depending on your taste. This mixer will let you make everything from cookies to cakes and even pasta. Additional attachments such as pasta makers and food grinders can be added to create an extensive array of culinary possibilities. This is one of the best gifts for bakers in your life!
You can buy this gift for bakers for only $299.95.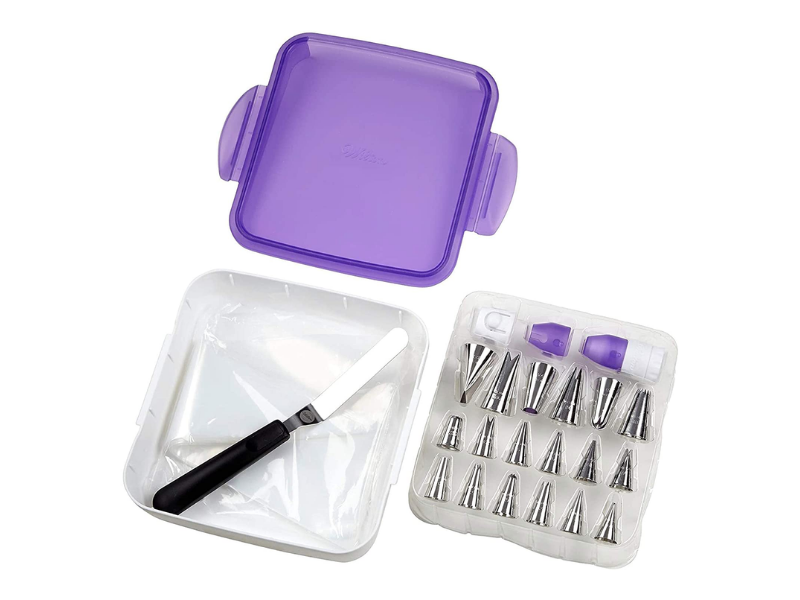 The best gifts for bakers are the ones that enable them to create their art. This Wilton cake decorating kit has everything a baker needs to make their cakes look spectacular! It includes everything they need, from a spatula, piping bags, and tips, all the way up to decorating bags. This kit is a wonderful gift for bakers especially for beginners and will be a joy to use. Unleash your baker's inner artist with this cake decorating kit.
You can buy this gift for bakers for only $16.99.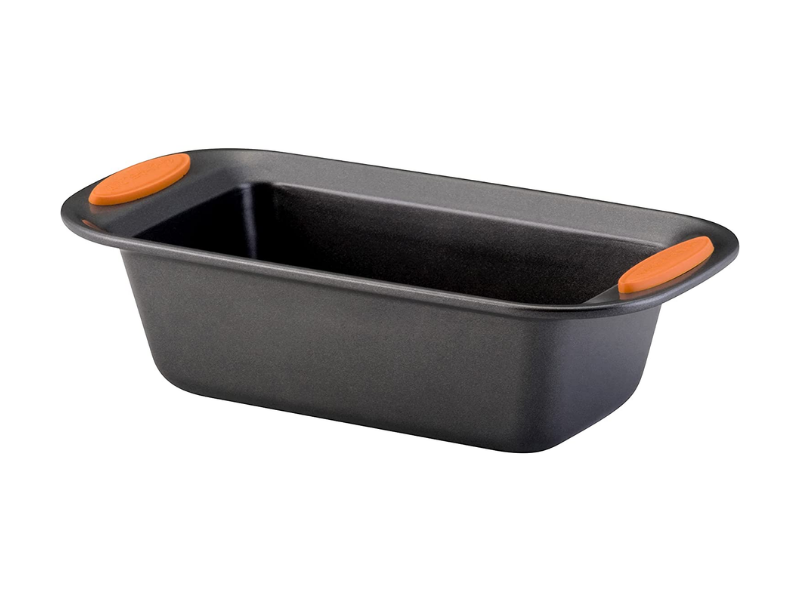 Give the bakers in your life something to help them to bake with ease. This loaf pan is designed with a nonstick coating and is easy to clean. It has silicone on the handles for a sturdy grip. They can use this to bake banana bread or zucchini bread. There is nothing better than a simple baking pan that allows you to enjoy your baked goods especially when it's designed with extra care. Help them make any kind of bread they want with this oven lovin' loaf pan.
You can buy this gift for bakers for only $11.99.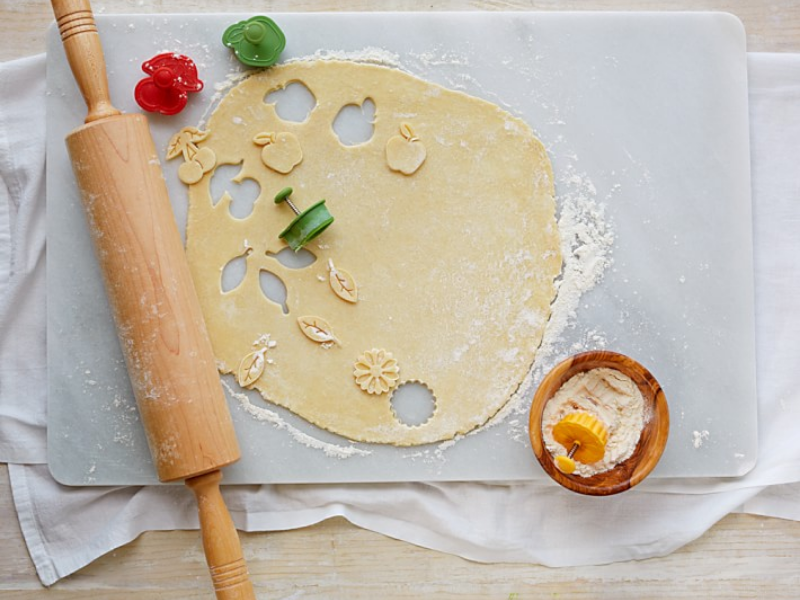 Marble is an ideal surface for rolling out pastry dough because it absorbs heat from the dough and helps to keep it cool. It produces outstanding results with almost any form of dough. This Pastry Board is crafted from Spanish white Macael marble. Your baker lover can make pizza, cookie dough, or even chocolate candy on this board. It can also double as a cheese plate for a wine and cheese evening. Best of all it is easy to clean after use!
You can buy this gift for bakers for only $139.95.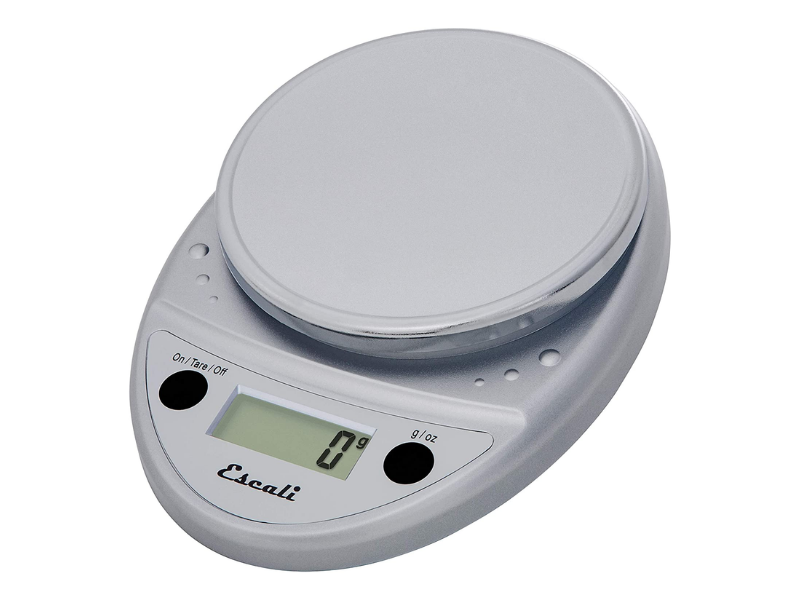 This digital scale is a much-needed baking tool. It provides accurate measurements in ounces or grams for all types of ingredients including flour, granulated sugar, brown sugar, powdered sugar, cocoa powder, and more. This will ensure that you provide the exact measurement needed for any recipe. It comes in a compact size so it can easily fit on any countertop. Best of all, it reduces the number of measuring cups and bowls needed to prep ingredients for baking!
You can buy this gift for bakers for only $24.95.

If you are shopping for a friend or family member who is an avid baker, then check out this Nordic Ware Half Sheet Pan. A half sheet pan is perfect for baking everything from chocolate chips to meatballs but is most commonly used in the kitchen for baking sheet cakes and sheet pan desserts. This particular sheet pan is made of sturdy aluminized steel, which measures 18″ x 13″. You can use a parchment paper sling to easily lift the pan's contents out for serving.
You can buy this gift for bakers for only $19.97.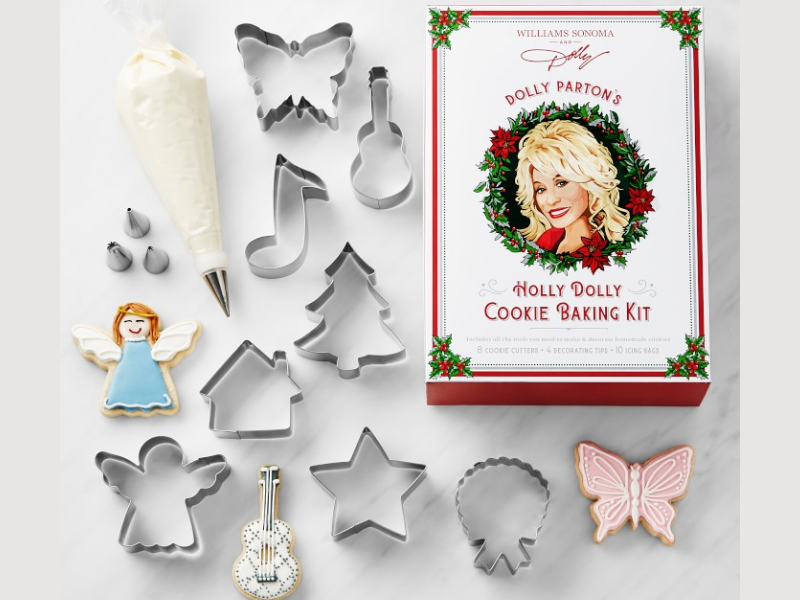 Baking cookies has become a traditional activity for the holiday season, but why not take it to the next level with these exclusive celebrity-themed cookie cutters? The set comes with cutters, icing bags, decorating tips, a plastic coupler, and a storage box. Dolly Parton's renowned songs and childhood Christmases spent in Tennessee's Great Smoky Mountains inspired this special collection. Your baker will not only look forward to decorating cookies with these cutters but also enjoy the memories they will evoke.
You can buy this gift for bakers for only $29.95.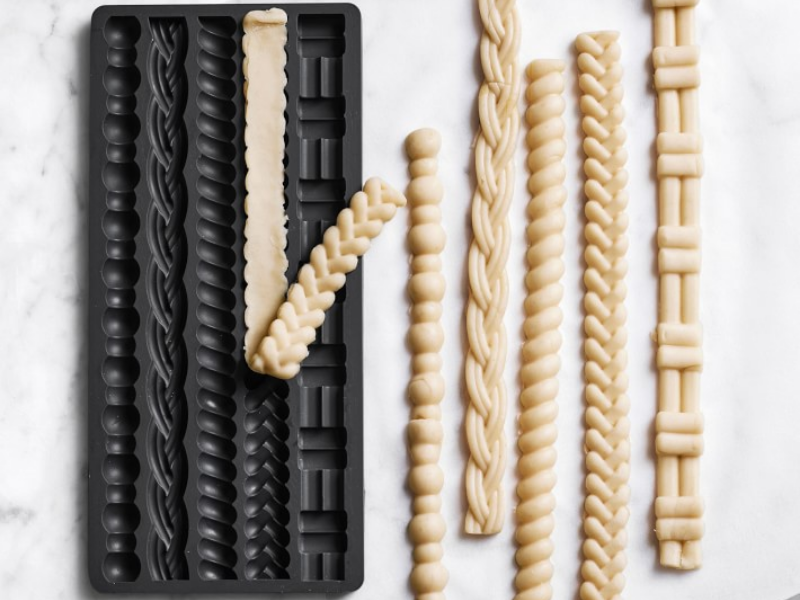 Another perfect gift that you can give for the baker in your life is a Pie Crust Mold. With this creative pie crust mold, you can turn the dough into a charming ornamental creation in no time. The mold comes with five decorative designs including pearl, braid, rope, herringbone, and basket weave. Made from high-quality nonstick silicone, this mold will have the baker in your life making pies like a pro in no time.
You can buy this gift for bakers for only $16.95.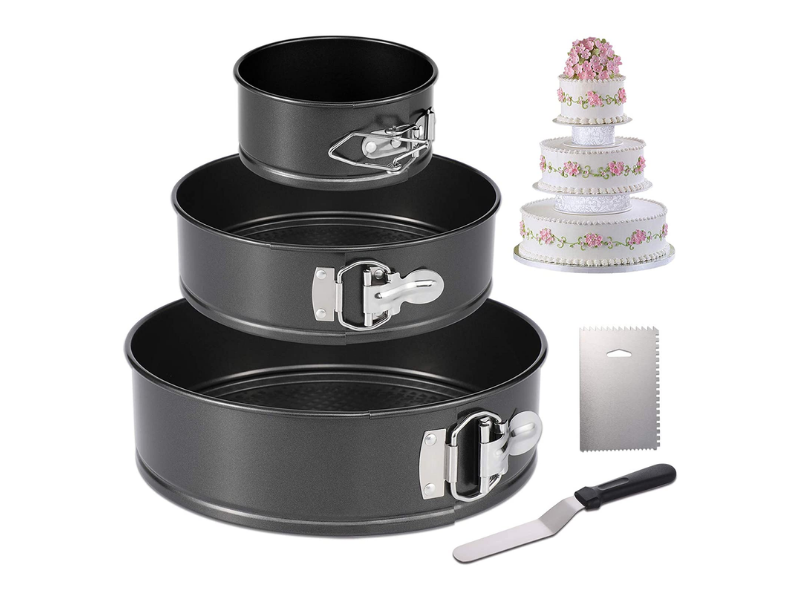 If your baking enthusiast enjoys making cakes, they might need a new set of springform pans. What better gift for bakers than an entire set? This one comes with 3 pans that are made from carbon steel allowing the edges to be thicker and more durable. The strong design also prevents warping, ensuring that cakes and pies are always perfectly round.
You can buy this gift for bakers for only $19.99.
Related Gift Guide