Are you having a difficult time finding the best holiday gifts for kids? Gifts are an exciting part of any holiday. Gifts are a perfect way to show kids that we truly care about their happiness and well-being.
Christmas is a great time of the year to give gifts! Whether it's your child, niece, or nephew you're shopping for, we've got you covered with our list of the best holiday gifts for kids!
Our top Gifts for Kids include: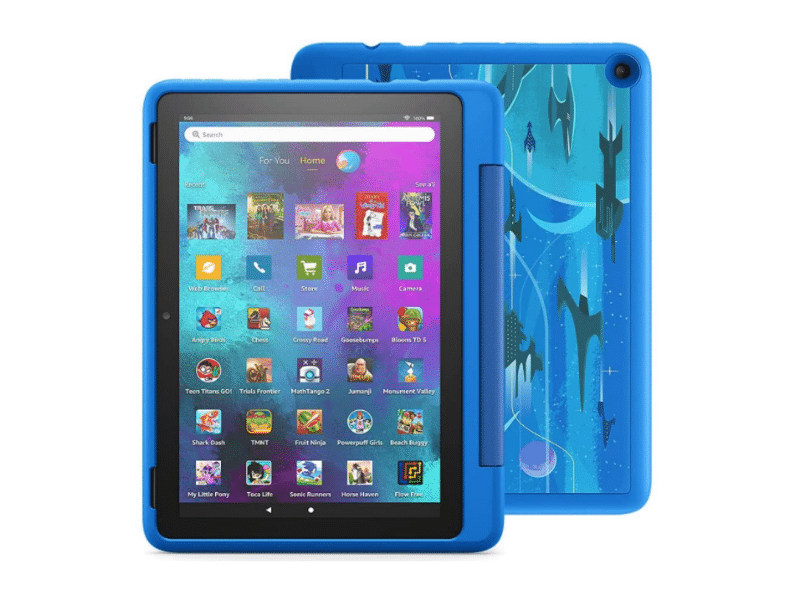 Give your child the best and safest Christmas gift this year! This Fire Kids tablet is designed especially for young, small children. The web browser comes with built-in parental controls and allows them to add or block specific websites at any time for a safe internet experience. You can set daily time limits and educational goals for your child to meet as they use the tablet throughout the day. Kids will love playing games, watching movies, and listening to music on this tablet with their very own account. This is one of the best gifts for younger kids ages 6 to 12.
Your kids will have so much fun with this tablet!
You can buy this on Amazon for only $199.99.
Related: Best Tablets of 2021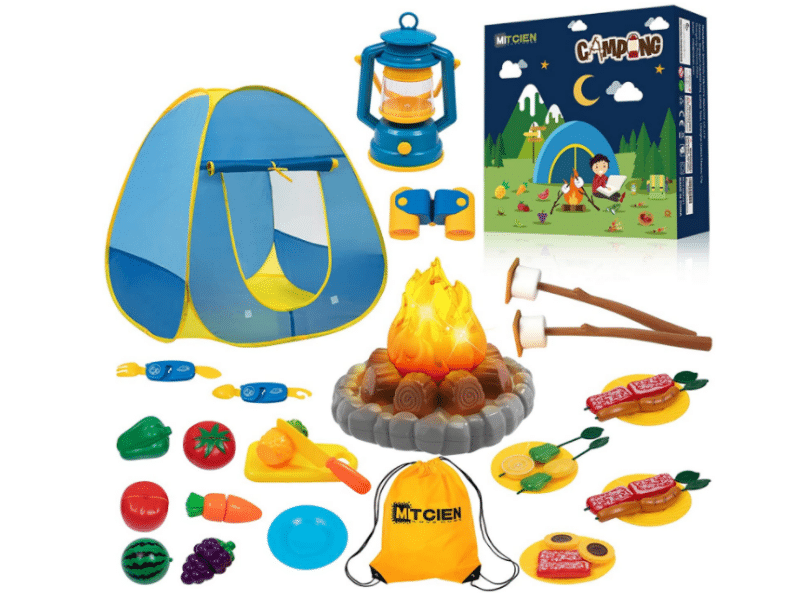 Let your child have the experience of being a real explorer and develop more imaginative play with this great Christmas gift! Mitcien Camping Play Tent Set fosters your child's creativity and imagination.
This tent is perfect for indoor or outdoor use, and it sets up in just minutes. It's very suitable for home, yard, park, or backyard camping because it comes with sturdy poles that won't bend under pressure. It comes with fruit and vegetable toys, a bonfire with insect sounds, and more. The best part about this gift is that it requires no tools for assembly, which means your child will be able to set up the play tent all by themselves!
This gift will make your life easier during the holiday season because they provide hours of entertainment for little ones.
You can buy this on Amazon for only $39.89.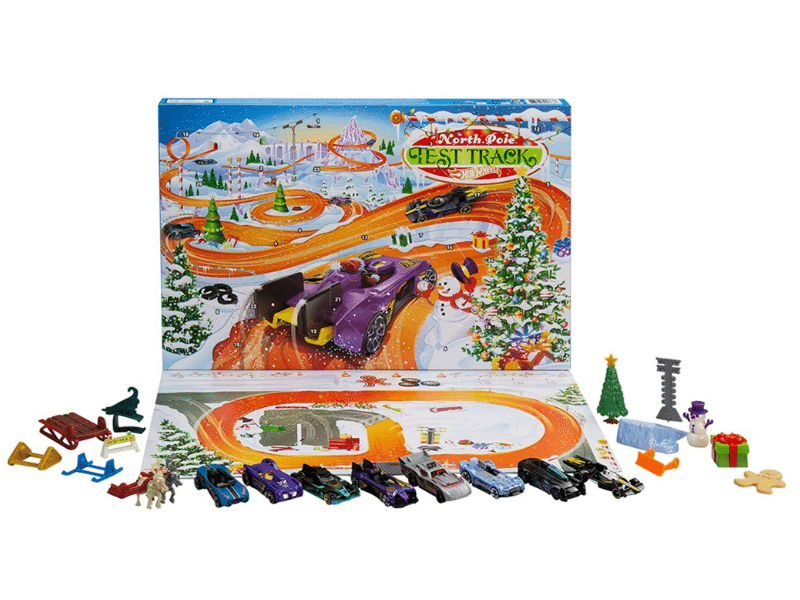 Anyone with young children knows that they love to play with cars and this is the best advent calendar for kids who are into cars! This countdown to Christmas features 24 compartments holding an awesome surprise that's fun and festive. The front panel of the box flips open and doubles as a playmat for the new treasures. Kids will love finding their favorite Hot Wheels car each day of the holiday countdown leading up to Christmas!
This will surely be a perfect addition to your kids' collection of Christmas toys.
You can buy this on Amazon for only $19.99.
Related: Best Toy Advent Calendars for Kids 2021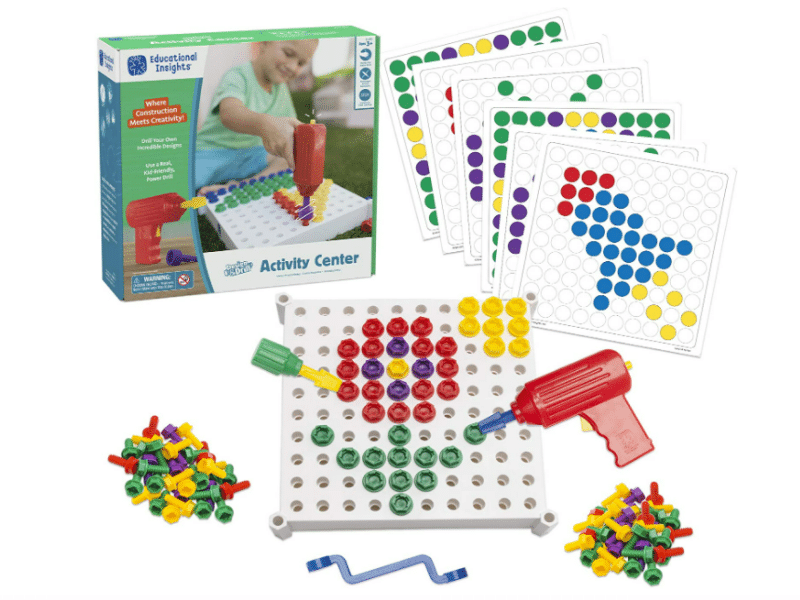 Educational Insights will always be a childhood favorite for kids who love to learn. There are all sorts of STEM toys that teach kids about science, technology, engineering, and math! Gifts like the Design & Drill activity center are great because they provide hours of fun while learning valuable skills.
Your child can assemble their own design with this toy by rotating the power drill bit to get the job done. This toy comes with 20 chunky plastic bolts, reversible power drill, screwdriver, combination wrench, 2 drill bits, and 10 double-sided, easy-to-follow design activity cards.
With this toy, your child can build their fine motor skills and early math skills.
You can buy this on Amazon for only $27.92.
Related: 10 Best Educational Toys for Kids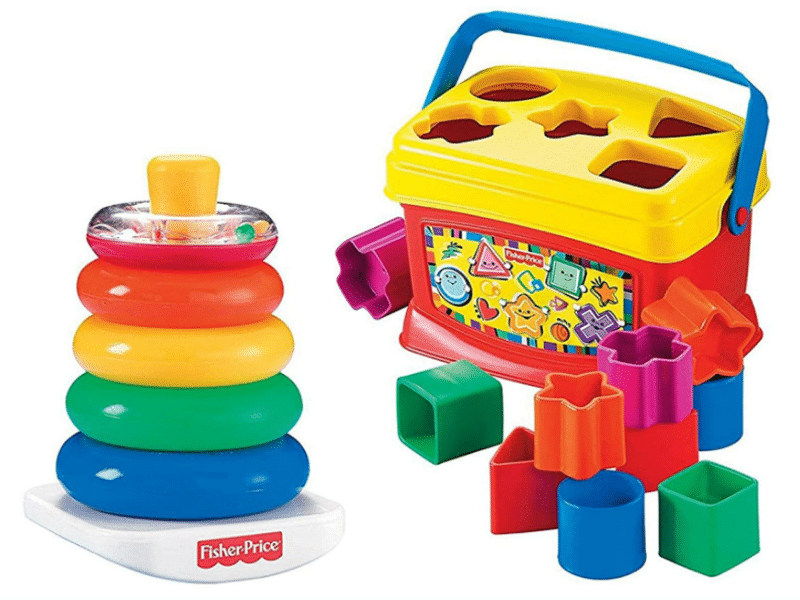 If you have baby ages 6 months to 3 years old, the Fisher-Price Rock-a-Stack and Baby's 1st Blocks Bundle is a great choice. This bundle includes a stacking toy with five colorful rings to sort & stack, and 10 colorful blocks to sort, stack & drop! The stacking rings help your child to understand the concept of relative size. In addition, the blocks help your child to develop hand-eye coordination and fine motor skills.
This duo of classic Fisher-Price toys will keep the baby busy through every age, from infant to toddler – providing crawling to sitting to walking play!
You can buy this on Amazon for only $34.94.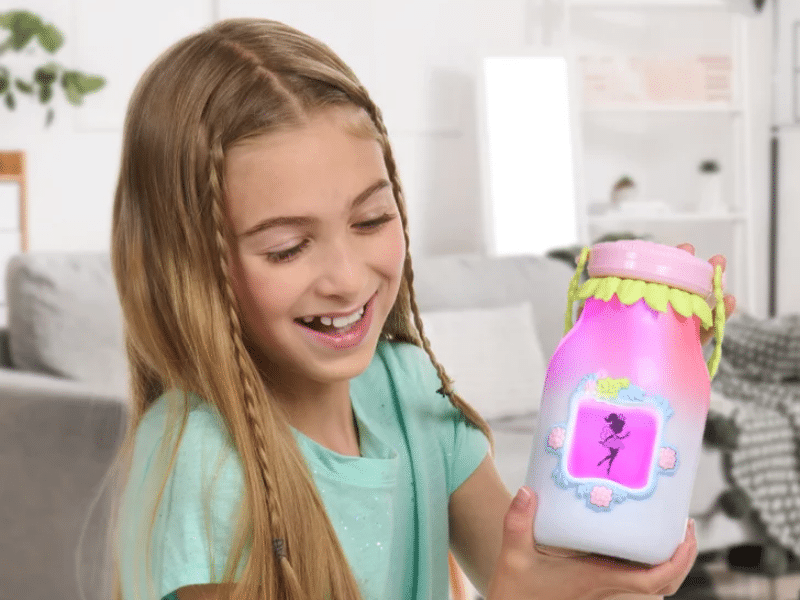 Do you remember wanting to play with fairies when you were a kid? Now your kids can have the same fun and more in their rooms with this fairy finder from WowWee. This magical jar has to find over one hundred virtual fairies that might be hiding in their room, garden, kitchen, and anywhere. It even makes happy magical sounds to add to the fun.
Your kids can play this offline but they have the option to download the Find My Fairy app to view their entire collection and learn fun facts about every fairy they catch. Using a smartphone, kids will be able to play games and more with the fairies they discover.
This toy is great for encouraging pretend play in adventure-loving kids who enjoy finding hidden objects.
You can buy this on Amazon for only $34.99.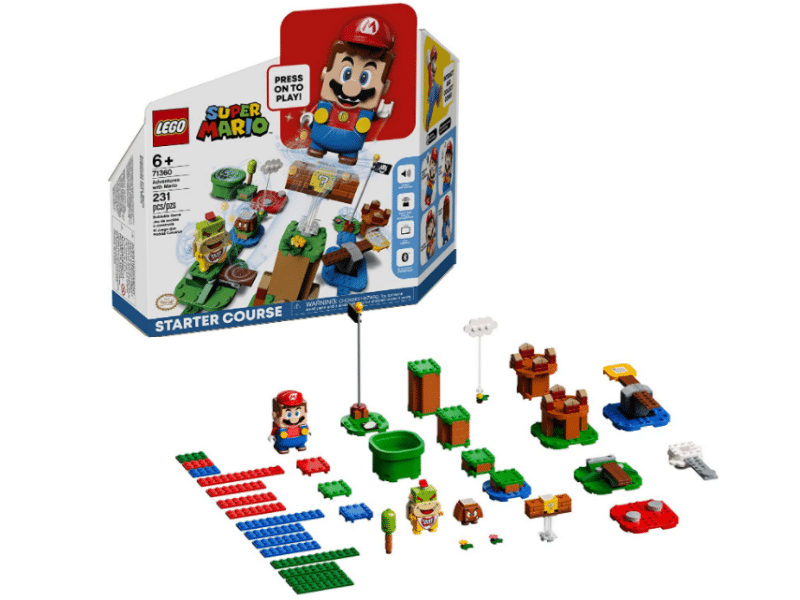 When it comes to toys, Lego is one of the best options out there. These fun building blocks feature 7 action bricks for different interactions with the LEGO Mario figure. Mario features a color sensor, as well as LCD screens in his eyes, mouth, and belly which display over 100 different rapid reactions to the movement. It also comes with a speaker that plays the game's iconic sounds. This interactive set comes with 231 pieces to build. , which is great for kids who like to keep busy and work both their fine motor skills and imagination.
This makes a cool birthday or holiday gift for kids aged 6 and above who can build and play their own way while learning to solve issues and having a lot of fun.
This is going to be one of the best Christmas gifts your child will receive this Holiday.
You can buy this on Amazon for only $47.99.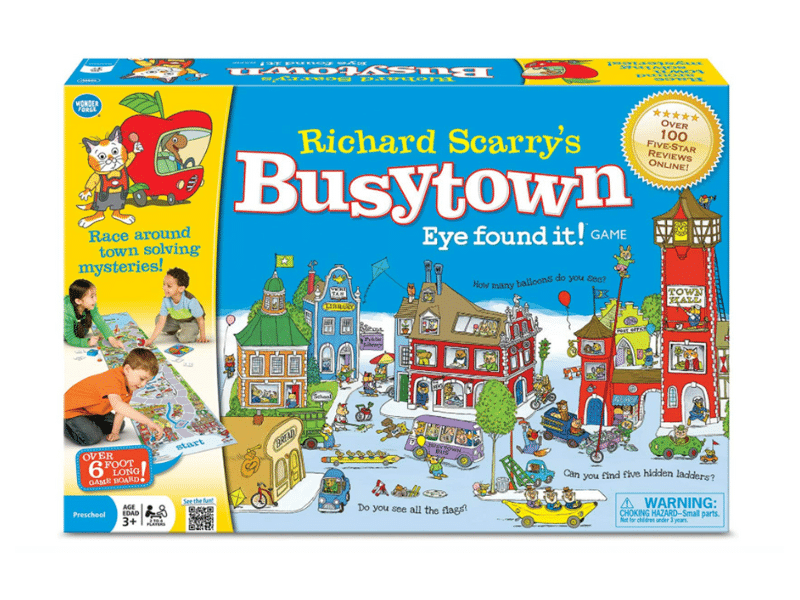 Board games are perfect for developing critical thinking skills in children while having fun together. The Busytown game has a lot of five-star ratings with over ten thousand customer reviews on Amazon.
This game is perfect for kids aged 3 and up to learn about object identification, matching things together, and more. All players work together to solve puzzles and race across Busytown along with a game board that's more than 6 feet long. Kids can try finding items that match either by color or by shape, all of which help boost their brains into thinking logically and creatively at once. It can be played by two to four players, which makes it a great choice for family game night. The game includes 1 game board, 4 movers, 4 mover bases, 1 spinner, 1 ferry tile, 10 magnifying glass tokens, 6 food tiles, 30 goldbug cards, 1 sand timer, and instructions.
You can buy this on Amazon for only $94.85.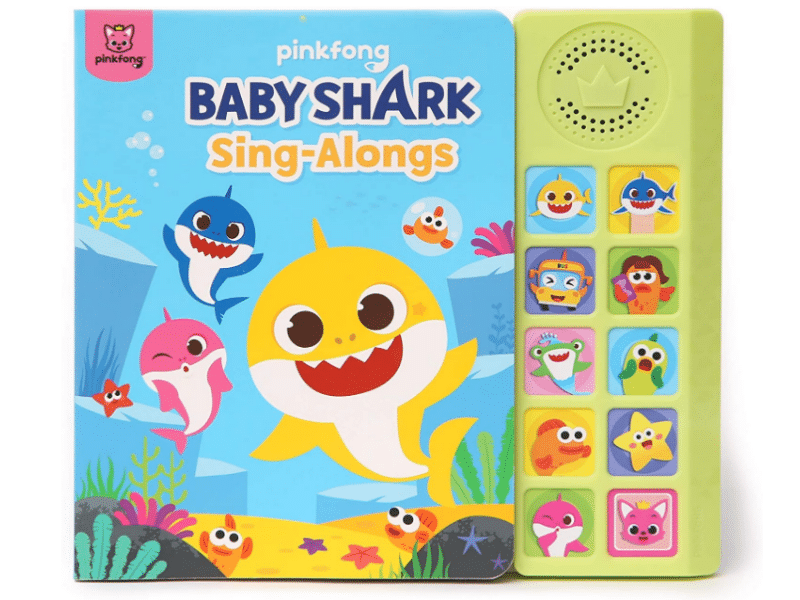 Kids who like baby sharks will love this Pinkfong sound book. This interactive book comes with colorful illustrations and songs like the Baby Shark (doo doo doo) song. This sound book includes nine sing-along tunes for kids to enjoy, as well as a bonus Pinkfong stinger sound. Each of the interactive book's pages has an engaging, lively animation to keep kids entertained. The Baby Shark song is particularly popular among kids of all ages, thanks to its catchy tune and cute characters. With this sound book, parents will have no trouble getting their little ones to sit still long enough for storytime.
You can buy this on Amazon for only $17.98.