It's 2021 and we're seeing quite a different technological landscape than what we had in 2020. AR glasses are slowly replacing smartphones and tablets seem to be the best compromise between a phone and a laptop.
There are several brands making quality tablets, but this list includes only the best of the best – the cream of the crop.
So what are the best tablets of 2021? Let's take a look at them now!
Best Tablet for Most People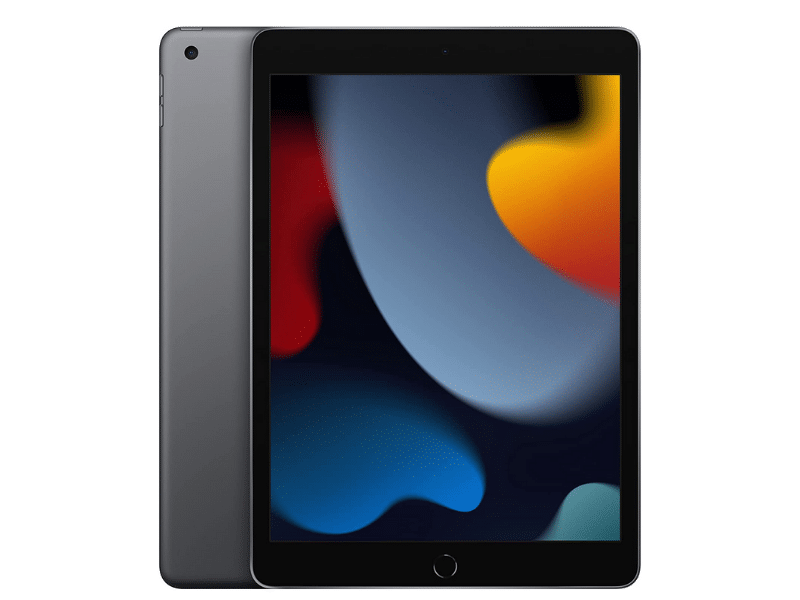 The re-designed iPad 9th generation brings faster performance and an upgraded camera. It looks similar to an old-school display with a 10.2-inch screen, but the new version comes with a true tone display and a retina display for crystal clear images and text. Its new ultra-wide camera feature makes it best for people who love taking lots of pictures and selfies. Apple also added a center stage feature to make video calling more engaging as it automatically pans the camera to keep you in the shot.
Apple iPad now has a more powerful Neural Engine with an A13 bionic chip which enables more advanced machine learning algorithms and a more responsive experience. It still comes with all-day battery life and incredible video recording capabilities.
For only $330 for its starting price, it's an affordable high-quality tablet to buy in 2021.
Best performance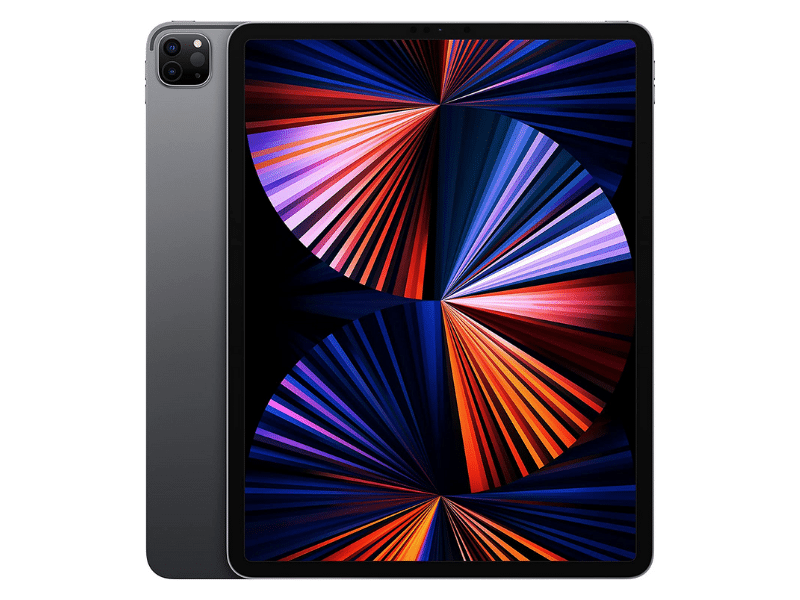 The new iPad Pro 2021 is the best tablet for people who like pushing their tablet's processing to their maximum capabilities. It runs on an Apple M1 chip, the fastest chip yet with mind-blowing performance that enables smooth multitasking and effortless content creation. The display on Apple's new 12.9-inch iPad Pro features Mini LED technology, which allows the screen to be significantly brighter than previous models. The iPad Pro is compatible with Apple Pencil gen 2 to take your work and creativity to the next level and a magic keyboard. These accessories are both sold separately.
Apple iPad Pro has everything you all need in a tablet so if you're looking for a tablet for your business and personal use, this makes a great choice. It's a bit pricey though; you can get this for a starting price of $1,099.
Best Android Tablet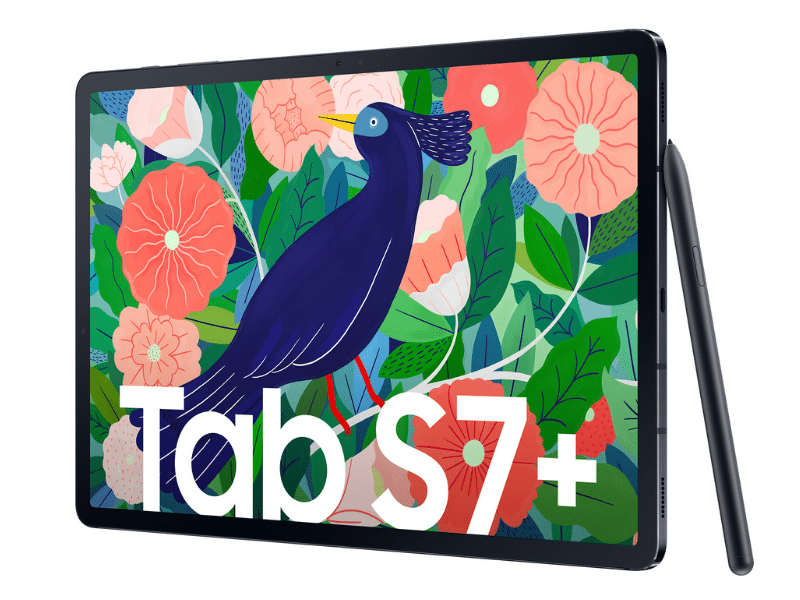 Among all the other companies that sell tablets, Samsung is still making the best Android tablets that you should take into consideration when buying a new tablet. Their best one yet is the Galaxy Tab S7 Plus.
The Samsung Galaxy Tab S7 plus has a 12.4-inch Super AMOLED display with a resolution of 2800 x 1752. It also has an amazingly long battery life, and you can use it all day without having to charge it again. Multi-tasking will never be a problem as the tablet has a One UI where you can have three windows open simultaneously. The best part about this tablet, unlike Apple's pricey $129 Pencil, this tablet supports S-Pen which is included in the box. If you wish to pay for cellular capability, Samsung offers the option of 5G connectivity.
This flagship Android tablet from Samsung has the best android tablet specifications which make it the best alternative for iPad users.
Best Portable Tablet

If you want a portable tablet that can fit in your jacket pocket, then you should definitely buy the best one there is at the moment – Apple Ipad Mini 6. This best portable tablet has an 8.3-inch display, larger than its predecessor, along with plenty of other improved specs that make it stand out from the crowd. The Apple iPad mini has been revamped to resemble Apple's premium iPad Pro line, and it runs on the same A15 processor as the iPhone 13 Pro.
To learn more about the Apple Ipad mini 6, click here.
Best Midrange Ipad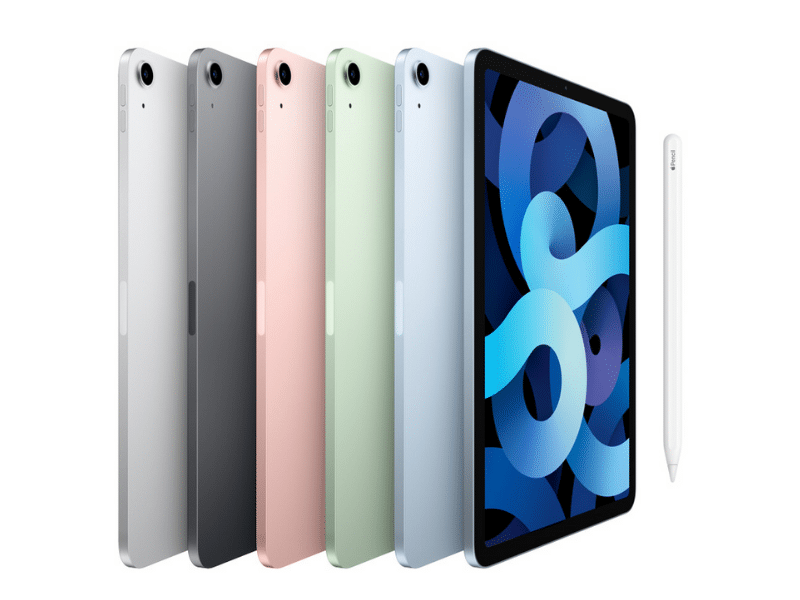 Apple's iPad Air (2020) has a lot of the same features as the iPad Pro but in a more budget-friendly package. This iPad Air comes equipped with a 10.9-inch Liquid Retina display with thin display bezels and an Apple A14 Bionic chip with 6 core processor. It supports both the Smart Keyboard and Apple Pencil which makes it perfect for those who want to use it for work. Its excellent battery life remains at around 10 hours, but you can expect this number to be much higher when in power-saving mode. All in all, the iPad Air is definitely worth checking out if you want to get an iPad but don't want to go for the expensive iPad Pro.
Apple iPad Air has a starting price of $599.
Best Windows 11 tablet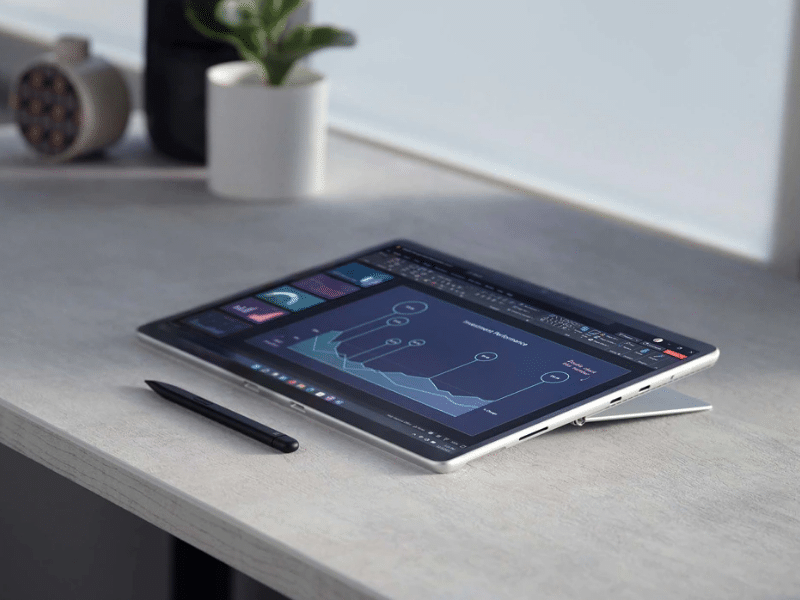 Who says tablets aren't best on Windows? Microsoft's Surface Pro 8 makes a perfect fit for heavy-duty work and entertainment. It's the latest flagship device of Microsoft's lineup of 2-1 tablets. It features a best-in-class 13-inch display, dual Thunderbolt 4 ports, a removable SSD, and a 120-Hz refresh rate for best responsiveness. Microsoft Surface Pro 8 has an 11th Gen Intel Core i7-1185G7 processor and up to 32GB of RAM, allowing it to take advantage of some of Windows 11's new features.
Although the Surface Pro 8 has a great performance, its price is not best suited for everyone. The starting price will cost you $1,100.
Best Tablet for Kids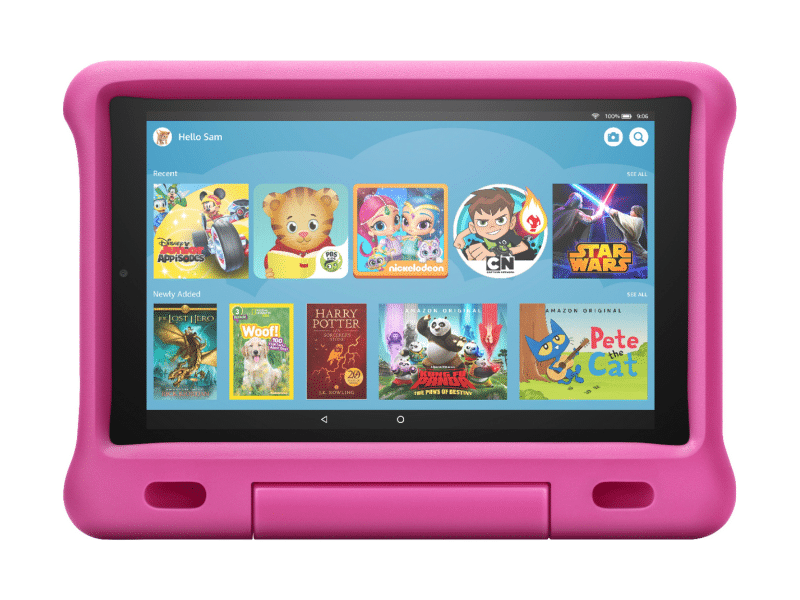 Kids nowadays are drowned in a sea of technological devices. As a parent, it is best to give them their own device too while making sure that they are accessing the best content possible especially curated for them.
The 10-inch Amazon Fire HD tablet has faster and better performance than its predecessors. With Amazon Fire HD 10 Kids Tablet, parents can restrict how much time their children are spending on the device and can also lock out content by type. You can choose between two storage options – 32 and 64GB. Amazon doesn't have a Google play store and restricts users to use Amazon Appstore. Even so, Amazon Fire HD 10 still has a huge selection of apps and games.
The Amazon Fire HD Kids tablet makes an incredible gift for young children, as they can watch movies or learn with a best-in-class parental control system.
Best Cheap Android Tablet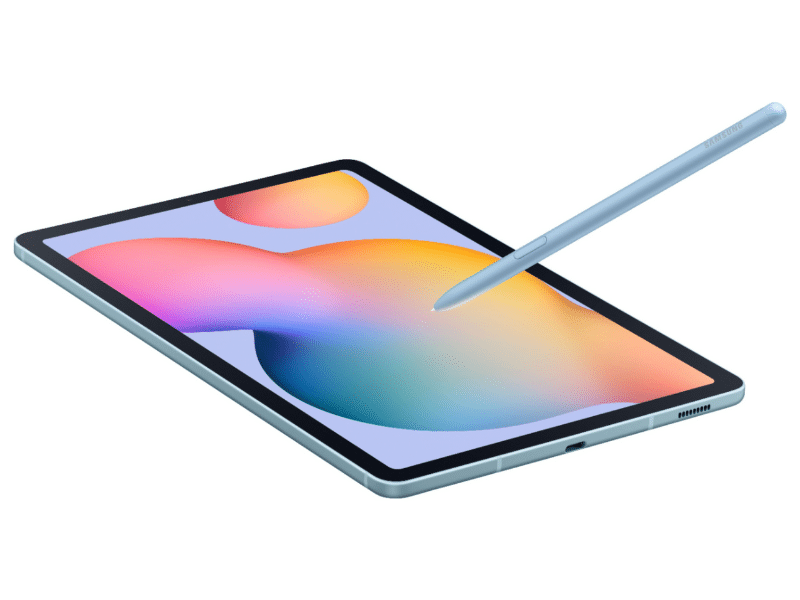 Parents and students looking for the best cheap Android tablet need to look no further than the Samsung Galaxy Tab S6 Lite. This tablet is a cheaper version of the Galaxy Tab S6. Since this tablet is affordable, except that it lacks a couple of high-end specs. Though, it still provides decent performance with its 10.4-inch display for just $350. It comes with an S pen stylus despite its low price and amazing battery life for all-day use.
Related Article