Every holiday party needs some kind of entertainment and board games are generally the best option. Family board games help bring people together; they make memories that will last a lifetime!
Having a great board game night is perfect for playing games with family and friends, but finding the best Family Board Games can be tricky. With so many Family Board Games available on the market, it's difficult to know which Family Board Games are the best.
If you want to have a great family board game night, you should choose one of these Family Board Games for your Holiday season.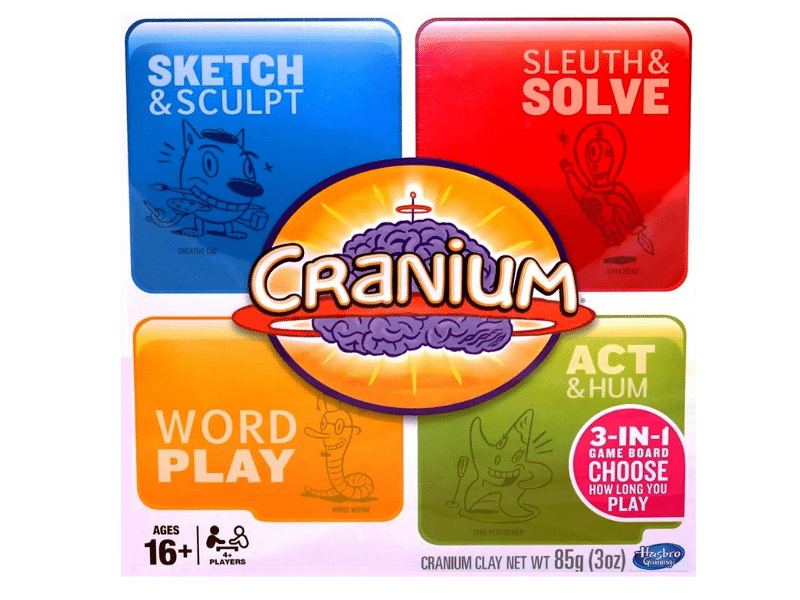 We all know that we only use a small percentage of our brain, but do you know how much when playing board games?
With the Cranium Family Board Game, not only will you get to enjoy hours of fun with friends and family, but it might also help to boost your brainpower! This is because this game requires its players to use their hands, mind, body, and voice. This classic game includes everything from sketching to Pictionary-like challenges.
You can buy this board game on Amazon for $50.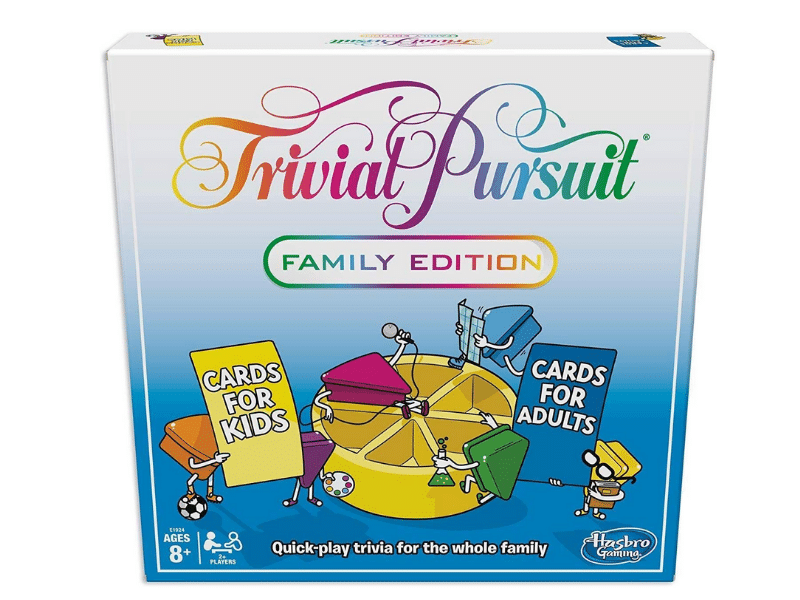 The Family Edition of Trivial Pursuit is a great board game for those who love trivia with a family twist.
Roll the die and rack your brain for answers. This Family Edition is a great way to spend time with your loved ones and test each other's knowledge of all sorts of subjects, from Geography and Entertainment to History and Science.
With over a thousand question cards for kids and adults, everyone can enjoy testing their memory.
You can buy this board game on Amazon for $18.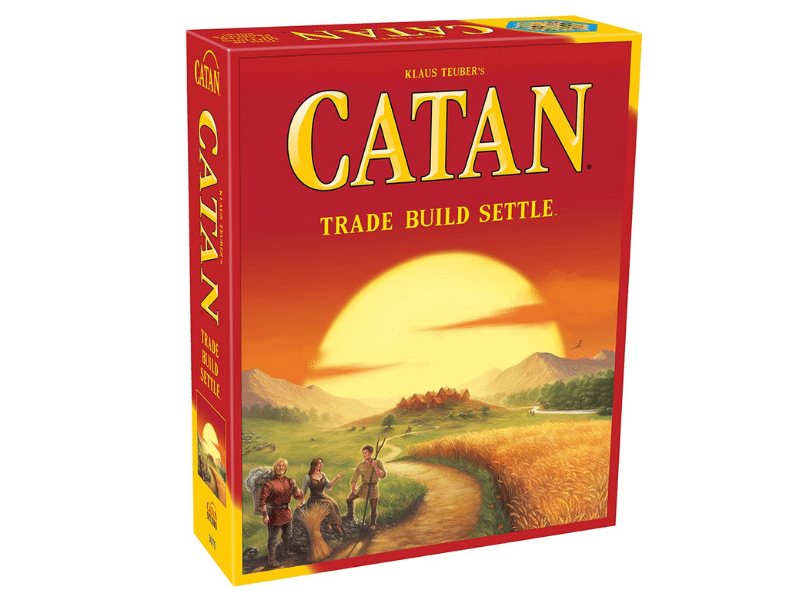 If you love board games based on strategy, then the Board Game Catan is a must-have.
The game requires an investment of your time to understand the rules. It involves building new roads and settlements with the aim of becoming the dominant player. It is a fun way to improve your strategic thinking by listening to what other players have to say, as well as making decisions that affect everyone around the table.
You can buy this board game on Amazon for $35.20.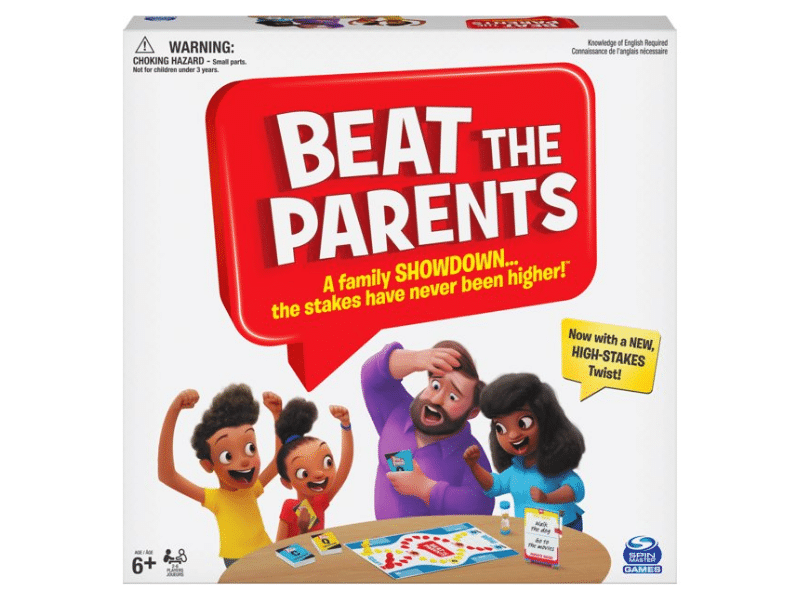 The Beat the Parents game is a fun game that lets the kids compete with their parents by asking questions for household supremacy.
It is a family fun trivia game like Trivial Pursuit, but with both kids and adult questions. Each team must pick a wager before the game can begin. What are you willing to do if you lose? Clean the house? Bake a cake?
Many people find this to be a fun and exciting game that keeps their family entertained on family game night.
Find out why the Beat the Adults card game is a great family game with both kids and parents.
You can buy this board game on Amazon for $17.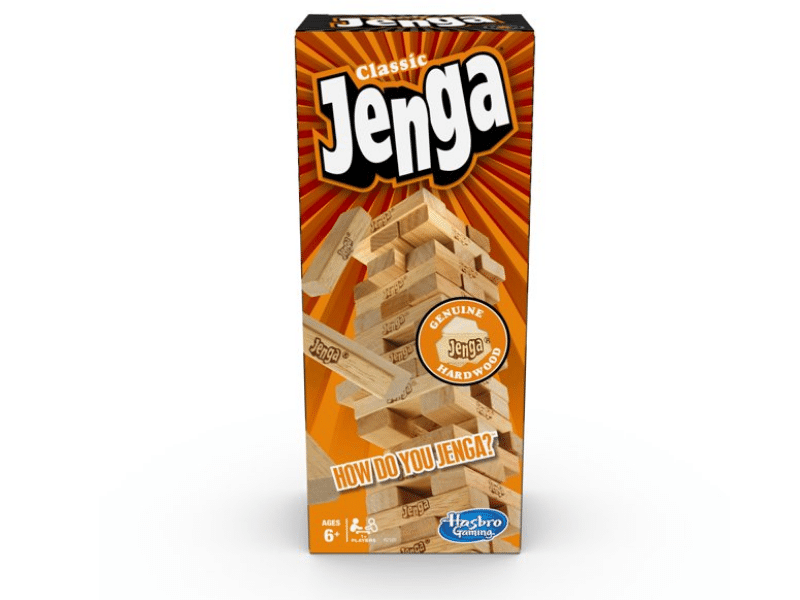 The Jenga Classic is one of the most popular games to play with your family.
This classic game lets players build a tower using 54 wooden blocks, the objective is to remove the blocks one at a time without causing the tower to fall. To play Jenga Family Game, each player must take turns removing blocks from the bottom of the tower until eventually, they cause it to collapse.
This absolute classic has been a family favorite for many years now.
You can buy this family game on Amazon for $12.59.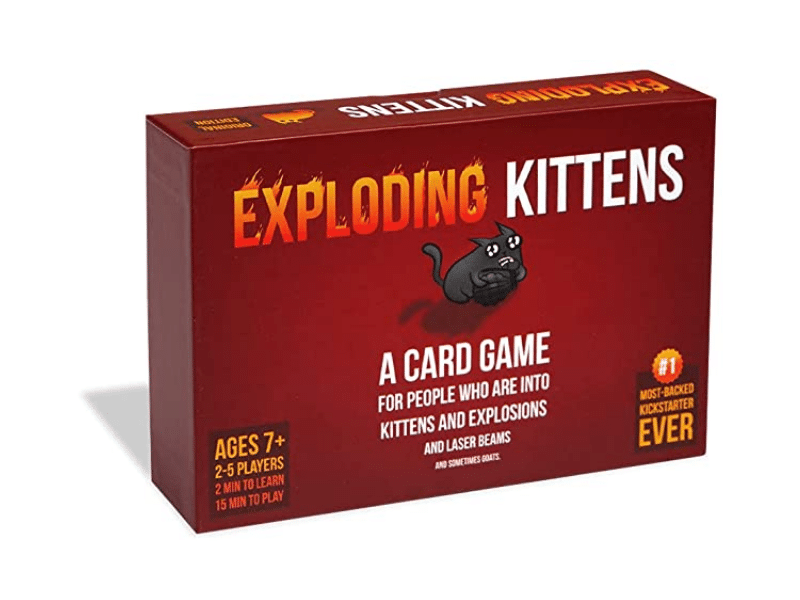 If you and your family enjoy family card games that are easy to play and fun, then you will love the Exploding Kittens Card Game.
This Family Board Game is very popular with just about everyone who plays it, thanks to its unique card game style and fast gameplay. The game can be played by 2 to 5 players and a recommended age of 7 and up.
With an award-winning title that sold 10 million copies, this will surely be a game that your family will enjoy.
You can buy this board game on Amazon for $19.82.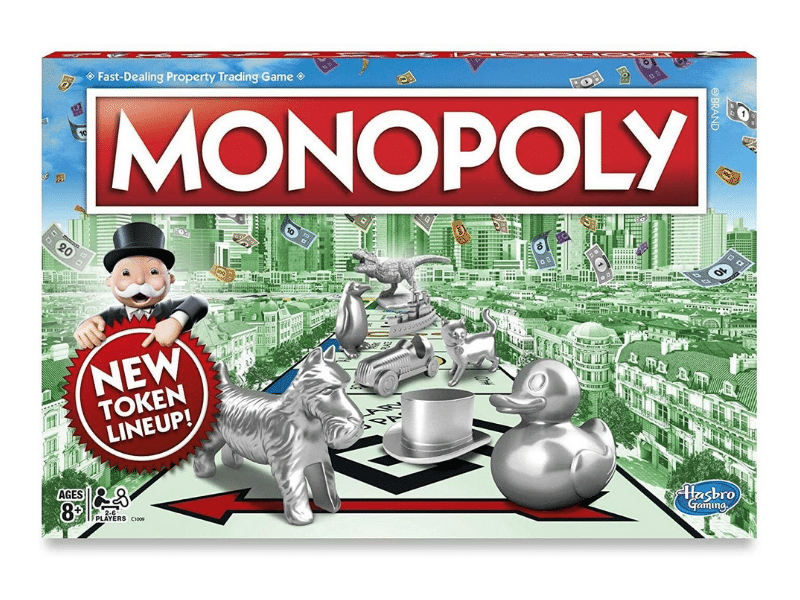 Turn off the TV and re-ignite family night with this screen-free fun board game!
Family board games like Monopoly Classic encourage kids to interact with each other and develop important skills. It's a fast-paced property trading game where players buy, sell, dream, and plot their way to wealth. Choose your token, place it on GO! and roll the dice to own it all! This game may cause someone to do something they normally wouldn't do and that just adds to the fun!
It's the perfect game to get your family's competitive juices flowing.
You can buy this board game on Amazon for $20.99.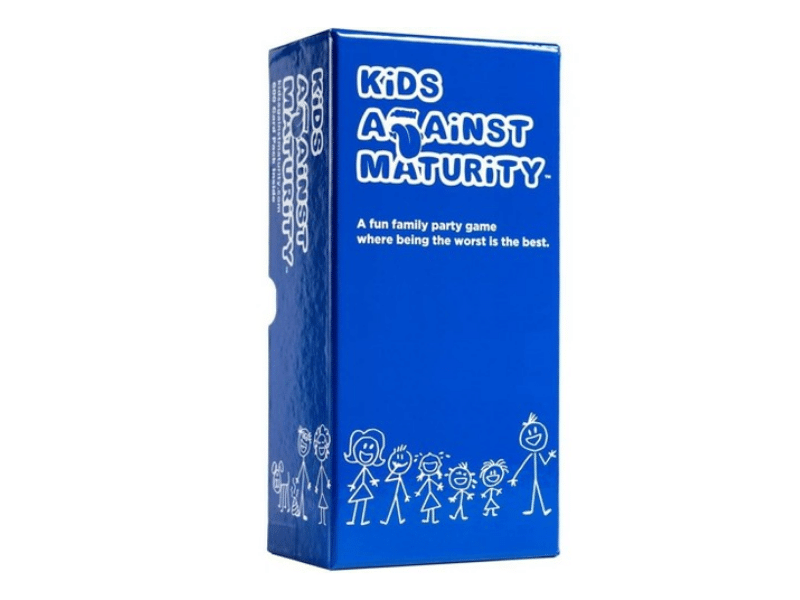 Kids Against Maturity makes a fun family party game where being the worst is the best.
This board game brings the whole family together for a wildly entertaining game that will have both kids and adults laughing. The game tests players' ability to match the words with the fill-in-the-blank questions to produce the most hilariously awful combinations possible. So grab some cards, get creative, and laugh out loud with this family card game.
You can buy this board game on Amazon for $30.

What Do You Meme Family Edition is a hilarious and uproarious party game that lets players create the funniest memes around.
It's simple: create your own hilarious memes with the caption card combined with photo cards.
With 300 caption cards and 65 photo cards, the possibilities are endless. The Family Edition is a fun party game for people of all ages and can even be played by young kids.
Everyone gets to be the judge, and everyone will have a good time battling for the title of meme queen or king!
You can buy this board game on Amazon for $20.
Related Articles