Whether you're kicking back on the couch or gathered with friends in the living room, nothing beats a good movie night. And what's the best way to make sure your movie night is as enjoyable as possible? By using the best projectors! Not only do projectors make for a huge, immersive picture, but they also add an extra layer of fun by letting you customize your screening experience with special effects and sound enhancements.
So, if you're looking to take your next movie night up a notch, read on for our picks for the best projectors on the market today.
Read More: Best Devices for a Perfect Home Theater
Best Overall Home Theater Projector
Epson Pro Cinema LS12000 4K Pro-UHD Laser Projector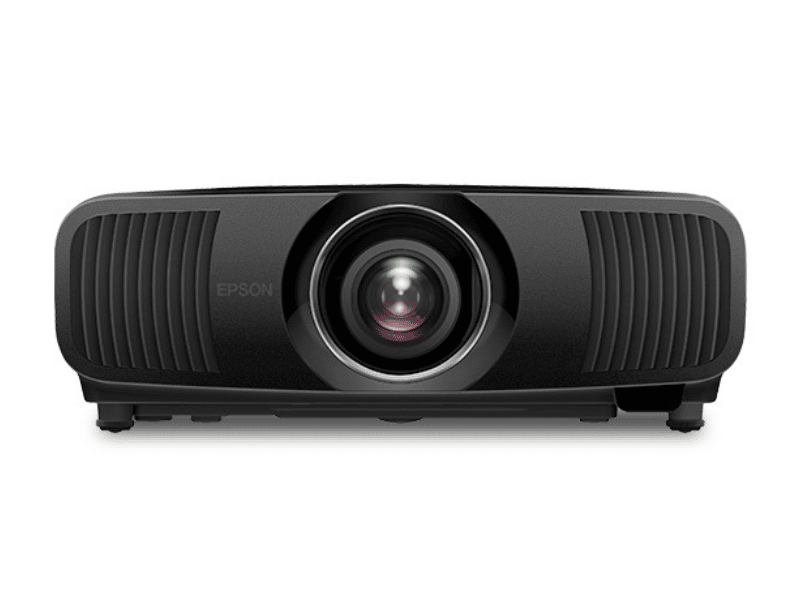 If you're looking for the best possible movie-watching experience, then you'll want to invest in the Epson Pro Cinema LS12000 Laser Projector. This top-of-the-line projector uses advanced laser technology to deliver an amazing 4K picture with incredible detail and clarity. It has a 3LCD system inside that guarantees accurate color reproduction. It also has 2,700 lumens of color and white brightness, so you can be sure that even the darkest scenes will look sharp and vibrant. Unlike earlier 4K Pro-UHD models, the LS12000 supports frame interpolation (FI) for smoother motion. Best of all, it supports HDR10, HDR10+, and HLG HDR, so you can experience all the latest blockbusters the way they were meant to be seen.
You can buy this on Epson for $4,999.
Read More: Best 4K TVs 2022
Best Ultra Short Throw 
Samsung The Premiere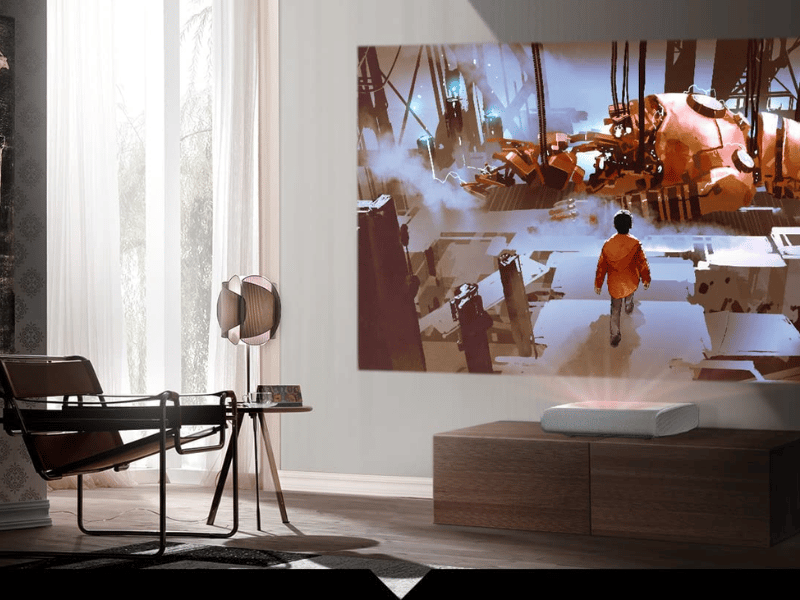 This ultra-short throw projector can project a huge, 130-inch image from just inches away from the wall. That means you don't need a lot of space to set it up, which is great if you're limited on square footage. The Premiere uses laser technology to produce bright and vibrant images with 4K resolution. It also has HDR 10+ support for truly stunning picture quality. And since it's a smart projector, you can use it to stream all your favorite content from apps like Netflix, Hulu, and more. With a three-color laser that eliminates the need for a color filter, the Premiere delivers accurate color reproduction with 2,800 lumens of brightness. The built-in 40W speakers also let you enjoy a complete audio experience without having to buy additional speakers.
You can buy this on Amazon for $3,149.
Best Gaming Projector
Optoma UHD35

Gaming projectors are becoming increasingly popular as the technology gets better and more affordable. If you're looking for a great gaming projector, we recommend the Optoma UHD35. It's designed specifically for gaming and can deliver both an immersive gaming experience and stunning 4K visuals.
It has a low input lag of only 4.2ms at 1080p and 16ms at 4K, so you can be sure that your gaming session will be smooth and responsive. A superfast 240-Hz refresh rate also eliminates screen tearing and motion blur. With 3,600 lumens of brightness and support for HDR10, the UHD35 produces bright and vibrant images with stunning detail. This 4k projector also has HDMI ports, so you can easily connect all your gaming devices.
You can buy this on Amazon for $1,289.18.
Best Portable Smart Laser Projector
Epson EpiqVision Mini EF12 Smart Streaming Laser Projector

The Epson EpiqVision Mini EF12 is a great choice if you're looking for a portable projector that's packed with features. It is a compact cuboid system with a minimalist design, and it comes with remote control. The projector has a resolution of 1920×1080 and can project images up to 150 inches in size.
With its built-in Android TV and Google Assistant support, the Epson EpiqVision Mini EF12 can be used as a standalone streaming device. Even with only 1,000 lumens, the projector can project images that are bright and visible in well-lit rooms. Additionally, the EF12 is incredibly power-efficient, using just about a third of energy when compared to its competitors.
You can buy this on Amazon for $899.99.
Best Value for Money
BenQ HT2150ST Short Throw Projector 

If you're short on space, the BenQ HT2150ST is the perfect projector for you. It's a short-throw projector that can project images up to 300 inches in size but its clearest image size range is from 60 to 100-inches. The HT2150ST uses DLP technology and has 2,200 lumens of brightness that can work in a room that gets some ambient light. Gamers will also appreciate the low 17ms input lag that this projector has. It also has integrated 10-watt speakers that are powerful enough to fill a small room.
The 1080p Full HD may not be as sharp as 4K projectors, but it's still a great resolution for a projector in this price range. This is a great projector for those who want to enjoy gaming and movies without breaking the bank.
You can buy this on Amazon for $899.
Best Budget Projector
Anker Nebula Solar Portable Projector

Just because you're on a budget doesn't mean you have to sacrifice picture quality. The Anker Nebula Solar Portable is a great budget projector that still delivers a great viewing experience.
With HDR10 and 400 ANSI lumens of brightness, it is bright enough to be used in a dark room but can also still produce a clear image in ambient light. It also has a built-in battery that offers up to 3 hours of projection time, so you don't have to worry about being tethered to a power outlet.
This projector runs on Android TV and has Google Assistant built-in, so you can use it as a standalone streaming device. It also has a built-in speaker that offers decent audio quality.
You can buy this on Amazon for $599.99.