Are you still using an old 1080p TV? It's time that you upgrade and buy a new 4K TV!
When it comes to choosing the best 4k TV for your home, there are a lot of factors to consider. The good news is that new models are hitting the market all the time, so you're sure to find one that fits your needs and budget. But which 4k TVs are worth your money in 2022? In this article, we'll take a look at some of the best 4k TVs on the market, so you can make an informed decision. Whether you're looking for a top-of-the-line model or something more affordable, we've got you covered.
Read More: The Best Curved Monitors 2022
Here are our top picks for the best 4K TVs you can buy this year:
Samsung QN90A Neo QLED TV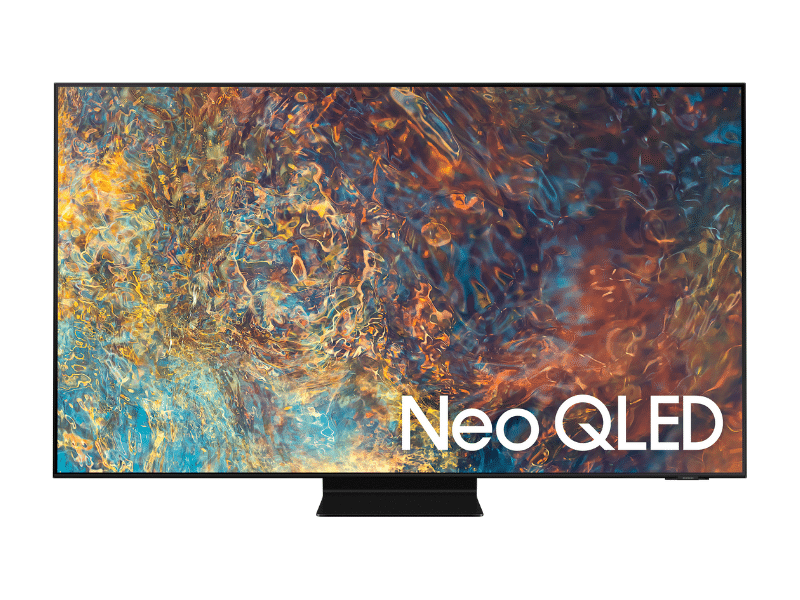 If you're looking for a top-of-the-line 4k TV, the Samsung QN90A Neo QLED TV is a great option. It's one of the most advanced TVs on the market, and it delivers an impressive picture quality. It is also Samsung's top 4K TV for the US last year.
This 4K TV combines Samsung's highly refined quantum dot technology with the tight control of mini-LED backlighting. The result is outstanding picture quality with excellent peak brightness, great local dimming support, and an impressive color gamut. It features an anti-glare screen that reduces reflections and increases viewing angles.
The TV has a sleek design and comes with an Object Tracking Sound+ that delivers dynamic sound that tracks and follows on-screen action. It also has some handy features like Alexa, Google Assistant, or Bixby to open your apps, change channels, control smart home devices, and more.
You can buy this on Amazon for $1,597.99.
Read More: Best Samsung Phones 2022
LG OLED C1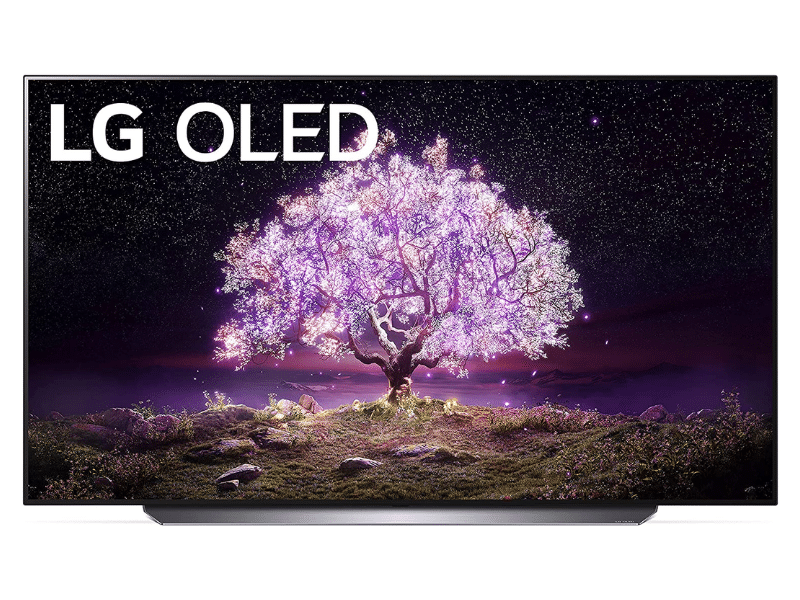 If you're not into QLED 4K TVs, then the LG OLED C1 might be perfect for you. Unlike LED TVs that are restricted by backlight technology, this LG OLED C1 TV is capable of extreme realism and unique designs. It has over 8 million self-lit pixels that provide an astonishingly realistic and lifelike picture.
Thanks to the excellent color reproduction technology of LG TVs, the OLED C1 can achieve a full-color volume more than many other 4K TVs on the market. And with its Alpha a9 Gen 4 Processor and Dolby Vision IQ/Atmos, you're guaranteed an amazing home cinema experience.
If you're a gamer, you'll be happy to know that it offers a 120Hz refresh rate and game optimizer to make your gaming experience even better. It also has four separate HDMI 2.1 ports, making it compatible with the PS5, Xbox, and any future consoles.
In addition, the LG OLED C1 has Google Assistant and Alexa built-in, so you can use voice commands to control your TV and other smart home devices you have.
You can buy this on Amazon for $1,696.99.
TCL 6-Series Roku Smart TV

Having 4K TVs with an excellent picture often requires you to spend a lot of money. However, the TCL 6-Series Roku Smart TV has proven that you can have one for an affordable price without sacrificing quality or features.
This TCL TV uses Roku's interface and provides all the streaming content options as a Roku media streamer. You'll have access to all the popular apps like Netflix, Hulu, Disney+, Prime Video, and many more. Plus, with Roku's voice search feature, you can easily find what you want to watch without having to scroll through menus. But it is important to note that its voice search feature is not as good as a voice assistant.
The 6-Series also has excellent picture quality thanks to its HDR support and mini-LED backlight technology. This results in deep black levels, bright highlights, and vivid colors. It also has a 120Hz refresh rate, which is great for gaming or watching fast-paced action movies.
You can buy this on Amazon for $1,199.
Sony Master Series A90J

The Sony Master Series XR-55A90J 4K OLED TV is one of the company's higher-end 4k TVs and it shows. Sony advances the art of OLED with the A90J by adding their revolutionary TV processing technology that produces an extremely realistic picture. It's also one of the first TVs to be equipped with Sony's Cognitive Processor XR, which upscales and adjusts the picture to your environment for an even better viewing experience.
The A90J's display runs longer without damaging the OLED material itself thanks to sophisticated heat sinks, resulting in an extraordinarily bright image – even brighter than the G1.
Plus, the A90J has excellent sound quality thanks to its Acoustic Surface Audio+ technology. While its XR Surround gives the impression that the sound is coming from all directions, making it ideal for virtualized Dolby Atmos without the need for a soundbar.
Sony has also included Apple's AirPlay and HomeKit, in addition to Google's Chromecast, ensuring that the A90J will work with just about any smart home set-up.
You can buy this on Amazon for $2,998.
Hisense ULED U8G Android 4K Smart TV

The Hisense U8G improves on the excellent H9G in a lot of ways for a reasonable price. Like its predecessor, it delivers impressive performance, competing against high-end models from other brands like Sony and Samsung.
This U8G could produce 1900 nits in HDR mode. That's the equivalent of the Samsung QN90A, a television that costs more than twice as much as the U8G.
With support from Dolby Vision and Dolby Atmos, the U8G provides an excellent home cinema experience. And with its 120Hz refresh rate, VRR, ALLM, and HDMI ARC/eARC, it's also great for gaming.
In addition, the U8G has an Android TV built-in, so you have access to all your favorite streaming services like Netflix, Hulu, Amazon Prime Video, and more. Hisense has also included useful HDMI 2.1 functions, which the H9G lacked.
Like many other 4K TVs on this list, it also offers voice commands with Amazon's Alexa and Google Assistant.
You can buy this on Amazon for $1,299.99.
LG G1 OLED

Adding a new high-efficiency 'Evo' panel design and the enhanced color system allows the G1 OLED series to deliver even more impressive pictures than ever before. It boasts a premium 20 millimeter-thick design and is meant to be wall-mounted so expect that there will be no stand or feet in the box. This may not be a concern for many but it's something to be aware of. If you need one, you can purchase the stand separately. With its thin bezels and no gap from screen to wall design, this smart tv will look like a modern piece of art in your home.
The G1 also uses LG's new Alpha 9 Intelligent Processor which is designed to improve image quality by upscaling content and improving the overall image processing.
It comes with a slew of apps and next-generation HDMI capabilities, including 4K at 120Hz on all four ports. Its magic tap feature on its remote also lets you connect your phone to your TV with ease.
You can buy this on Amazon for $1,996.99.
Sony Bravia XR A80J OLED TV

The product that best balances price and performance is the Sony Bravia XR A80J. This model isn't nearly as fantastic as its flagship sibling, but by providing the majority of the features that make the A90J great at a considerably lower price, it's positioned itself as one of the greatest 4K TVs on the market right now.
The key features that make the A80J great are its picture quality, gaming chops, and low input lag. It's also one of the few mid-range 4K TVs to offer full 48Gbps HDMI 2.1 ports, which is a big deal if you're planning on connecting next-gen consoles. Its acoustic surface audio+ with two actuators and two woofers creates a soundstage that's spacious.
One of its drawbacks is that it doesn't get as bright as its sibling, but if you're looking for 4K OLED TVs that do everything well without breaking the bank, this is the one to get.
You can buy this on Amazon for $1,699.99.