The best fitness trackers have come a long way in recent years. No longer are they just simple pedometers that count your steps. The best fitness trackers can now track your heart rate, monitor your sleep, and even give you coaching on how to improve your workout.
There are a lot of great fitness tracker options on the market, so it can be tough to know which one is right for you. To help you out, we've put together this list of the best fitness trackers for 2022.
Here are some dedicated fitness trackers that we think are worth your attention.
Fitbit Charge 5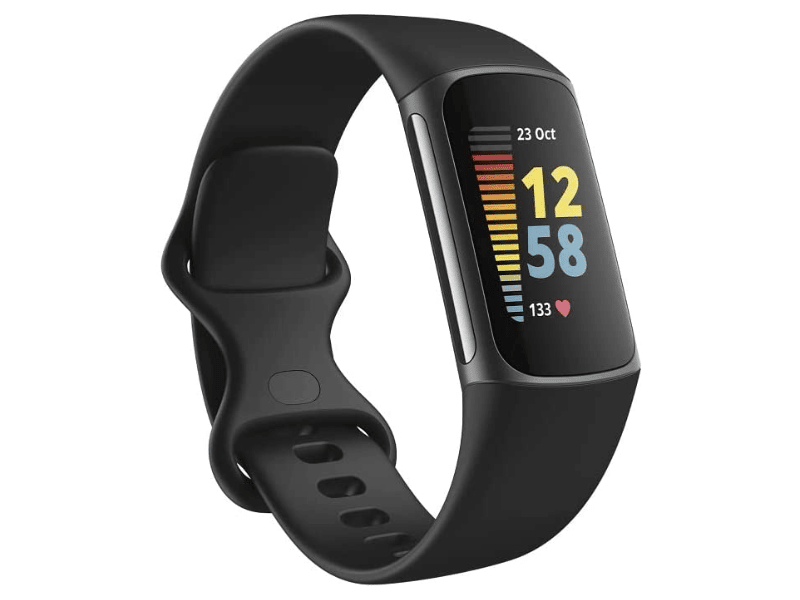 The Fitbit Charge 5 is the latest fitness tracker from Fitbit, and it's one of the best fitness trackers you can find on the market. This fitness tracker has a large and bright AMOLED touchscreen display which is a huge upgrade from the Charge 4's greyscale screen. It shows your stats at a glance, and it tracks a variety of activities including running, biking, swimming, and more. It also features heart rate monitoring and sleep tracking, and it has built-in GPS for more accurate tracking. If you want to keep track of your mental health, the Charge 5 also features an electrodermal activity sensor that can track your stress levels. This feature was previously only found in the top-end Fitbit devices, so it's great to see it trickling down to the Charge 5.
The Daily Readiness Score is also a new feature of the Charge 5 that gives you a quick snapshot of how prepared you are for the day ahead. This is based on your heart rate, sleep, and fitness fatigue.
Like many fitness trackers, it supports smart features such as notifications, music control, contactless payments, and more. The battery life is also excellent, lasting up to 7 days on a single charge. This means you can wear it all week long without having to worry about charging it.
You can buy this on Amazon for $128.95.
Read More: The Best Electric Bikes 2022
Garmin Fenix 7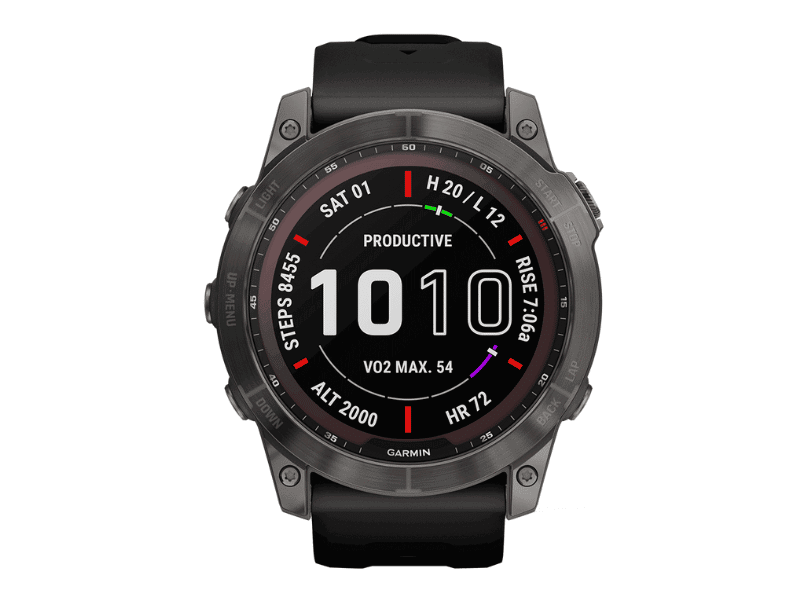 The Garmin Fenix 7 is one of the best fitness trackers on the market, and it's packed with features that will appeal to serious athletes. It sits between the smaller Fenix 7S and the supersized Fenix 7X.
The responsive new touchscreen interface is one of the most notable features of this latest Garmin watch. Like most of the best fitness trackers, you can now swipe through and tap settings. It has built-in GPS and GLONASS for accurate location tracking.
Garmin also boasts a lot of sensors including the company's latest Elevate 4 optical heart rate monitor, altimeter, compass, SpO2 sensor, and temperature sensor. There's also a new Real-Time Stamina tool, which allows athletes to measure and monitor their exertion levels while running or biking. Up Ahead, a new feature is equally impressive. With this feature, your watch will notify you of upcoming aid stations, the next turn during a race, trails, and more.
You can buy this on Amazon for $596.10.
Read the full review here: Garmin Fenix 7: Everything to Know
Oura Ring Gen 3

Unlike other fitness trackers that you wear on your wrist, this fitness tracker is worn on your finger. The third-generation Oura ring is pretty small and comes in an attractive minimal design.
It's one of the more expensive fitness trackers on this list, but it's also one of the most feature-packed. It has a lot going on inside the small device with the addition of four more temperature sensors for a total of seven. It also packs in a new green LED heart rate sensor and a SpO2 sensor for monitoring blood oxygen levels. The Oura Ring Gen 3 sends your health metrics to its companion app which is available for both Android and iOS. If you're looking for some stress relief, the Oura Ring also lets you track guided meditation sessions.
The ring comes with a $6 per month membership. New ring users will have limited access to the data if they do not have a membership.
You can buy this on Oura for $299.
Read More: Best Wearable Tech in 2022
Apple Watch SE

If you're looking for an affordable Apple Watch that does fitness well, the SE is the model you want. It's not as feature-rich as the more expensive Series 7, but it has most of the core features that make the Apple Watch so great.
It boasts GPS, water-resistant to 50 meters, sleep tracking, a heart rate sensor, excellent fitness tracking capabilities, and a design that makes it appear much more expensive than its price tag suggests. It also gives you access to dozens of fitness apps like Strava, Nike Training Club, and Apple's own Fitness Plus, to guide you through any type of workout.
If an always-on display, lack of a SpO2, and an EKG monitor aren't deal-breakers for you, the SE is the best Apple Watch option for you.
You can buy this on Amazon for $279.
Read More: Apple Watch Series 6
Fitbit Versa 3

Most fitness trackers have some smartwatch functionality, and most smartwatches have fitness features, too. The Fitbit Versa 3 comes close to blending both worlds perfectly. It's a great fitness tracker, first and foremost. It has built-in GPS and can track more than 20 different types of exercise. Plus, the Active Zone Minutes feature will motivate you to move more throughout the day.
But it's also a great smartwatch. You'll be able to see and respond to texts and calls, control your music, use voice assistants, and more. It also has an always-on display, so you can see the time and your step count without having to raise your wrist or tap the screen.
The Versa 3 also boasts a week's worth of battery life so you can track your fitness and stay connected without having to worry about recharging every few days.
You can buy this on Amazon for $160.76.
Samsung Galaxy Watch 4

If you have an Android phone, you'll want to take a look at the Samsung Galaxy Watch 4. It's the best full-featured smartwatch for fitness tracking, thanks to its comprehensive tracking features, attractive design, and robust app ecosystem.
Samsung has revamped its smartwatch lineup with the Galaxy Watch 4. The watch comes in two sizes, with the smaller model coming in at 40mm and the larger model at 44mm. And unlike previous Galaxy Watches, the Galaxy Watch 4 can use more apps, like Google Maps for directions.
The Galaxy Watch 4 also has built-in GPS, heart rate tracking, access to an ECG monitor, and automatic exercise tracking. Plus, the new 3-in-1 sensor allows for body composition analysis. That's a feature that no other smartwatch can offer at the present.
You can buy this on Amazon for $279.99.
Read More: Samsung Galaxy S22 Ultra
Xiaomi Mi Band 6

Fitness trackers do not have to be expensive to be good. If you're looking for an affordable fitness tracker that doesn't skimp on features, the Xiaomi Mi Band 6 is a great option. For under $50, you get a tracker with a large 1.56-inch AMOLED display, comprehensive fitness tracking features, and up to 14 days of battery life.
It packs a range of features including step counting, heart rate monitoring, sleep tracking, app notifications, and the new blood oxygen tracking. In addition to more than 30 workout modes available, five of them now have automatic workout detection. So, if you forget to start your tracker, it will still track your workout.
The Mi Band 6 is also one of the few fitness trackers that let you control smart home devices. With the Mi Home app, you can connect the tracker to Xiaomi's line of smart home products and control them with your voice or the tracker itself.
You can buy this on Amazon for $43.99.