If you're looking to upgrade your commute and invest in a new hobby, an electric bike is a way forward. Whether you need it for running errands, traveling around town, or just want to take it out on weekends and cruise through country lanes with far less effort than on a traditional bicycle, there's a great electric bike out there for you. In this article, we review the best electric bikes on the market and give you a glimpse at what features it has so you'll never regret anything when investing in your next e-cycler.
Here are the best electric bikes for 2022: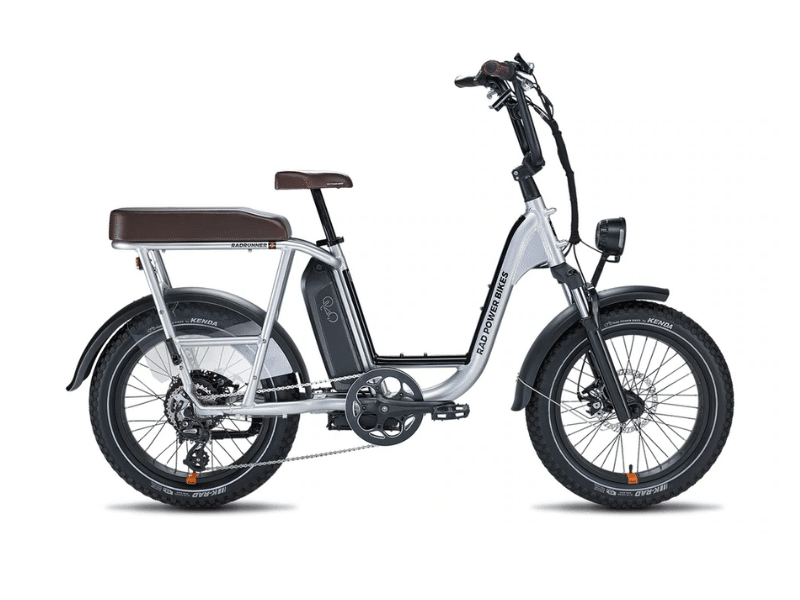 Price tag: $1,899
Weight: 74.3 lbs
Motor: 750W
Range: 45 miles
The RadRunner Plus gives you the benefits of an e-bike with little to no drawbacks at all. It has a well-designed frame that works great for transporting items and traveling to work. The motor is powerful enough that the bike moves great on any terrain. A 750W rear hub motor and a 672Wh battery are immensely helpful when it comes to traveling far distances. Hills are not an issue thanks to this bike's large fat tires. The RadRunner Plus features hydraulic disc brakes that give you amazing stopping power every time you step on them. Rad Power Bikes design their bikes as Class 2 e-bikes but you have the option to adjust the maximum pedal-assisted speed to 28 mph, or Class 3. You can personalize the RadRunner Plus to fit your lifestyle with a variety of modular parts and accessories.
Price tag: £1999
Weight: 32.2lb
Motor: 250W
Range: 60 miles
Ribble Hybrid Al e is one of the best electric hybrid bikes for those who want a stylish-looking electric bike at an affordable price. The complete X35 system boasts an all-in weight of just 3.5 kilograms. The fully loaded package includes fenders, lights, and a rear rack making it perfect as a city commuter. There are three different levels of assistance available. It also comes with the Ebikemotion companion app, which offers turn-by-turn navigation and real-time metrics on your journey. The AL e is perfect for those who don't want to work too hard with a powerful motor that delivers enough torque to get the bike up to speed quickly. It's also great for those who want a lightweight electric bike that is easy to carry up the stairs when you arrive at your destination.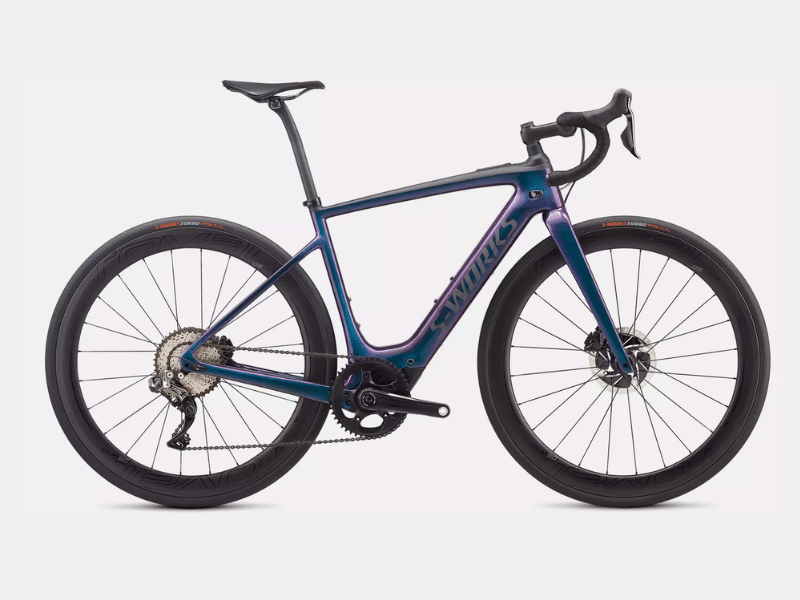 Price tag: $13,500
Weight: 27.5lb
Motor: 240W
Range: 80 miles
This electric bike has a good looking that gives you an excellent ride feel. The Specialized Turbo Creo SL boasts a carbon frame that weighs around 27 pounds. This lightweight electric bike comes equipped with a magnesium-cased SL 1.1 mid-motor that puts out up to 240 watts of assistance. It has an impressive battery life, one of the longest we've seen at 80 miles. This electric bike offers four modes of assistance – Off, Eco, Sport, and Turbo. It also has an impressively resistance-free pedaling action that allows riders to climb hills with ease. You may change the amount of power each mode gives you with the Specialized Mission Control application. You may, for example, set turbo mode to 60%, which means you'll have to ride at or above specific wattages. This is useful especially if you want to save on the battery as you near a destination.

Price tag: $1,999
Weight: 77lb
Motor: 750W
Range: 50 miles
One of the best electric cargo bikes available on the market now is the Rad Power Bikes Radwagon 4. It has a large cargo rack that you can use for groceries or your other belongings. With its 350 lbs payload capacity, the Radwagon is the perfect tool for hauling around things that you need. It also has a large battery that can give you up to 50 miles of range and is powered by a 750W motor, allowing it to reach speeds of up to 20 mph. The RadWagon 4 comes equipped with Tektro 180mm mechanical disc brakes for powerful high-performance stopping power. If you are looking for a powerful, inexpensive e-bike that can carry cargo and passengers, then you should strongly consider the RadWagon 4 by Rad Power Bikes. For less than $2,000, the Wagon's value and durability are hard to beat.

Price tag: $1,999
Weight: 73lb
Motor: 750W
Range: 45 miles
The all-new Aventon Aventure is one of the best electric fat bikes that you can get. It has a stylish design that looks like it's ready for any terrain. With its powerful 750-watt motor, this e-bike is able to reach speeds of up to 20 mph with an impressive range of 45 miles. It comes with all the features you'd expect from an electric fat bike for under $2,000. It has a full-color LCD display that shows you your speed, battery charge, pedal assist level, distance traveled, and more. With its built-in fenders, you can ride the bike rain or shine without worrying about your clothes getting dirty or damaged from debris flying up from the tires. Whether you're buying the standard Aventure or Aventure Step-Through, both of these e-bikes are very quick and easy to ride for any rider.

Price tag: $10,000
Weight: 24.9lb
Motor: 250W
Range: 62 miles
If you want a luxurious e-bike that comes with all the benefits of an electric drive, then look no further than the Cannondale SuperSix Evo Neo 1. Its sleek profile gives it a modern, agile feel. Its Shimano components offer a smooth and quiet riding experience. The SuperSix Evo Neo line-up features three disc-brake models for powerful stopping ability in any condition. Riders can select assist levels and monitor battery charge on the go thanks to an integrated top tube control button. This an e mountain bike that offers riders a new way to connect with their bike and the world around them.
Price tag: $3,299
Weight: 39.2 lbs
Motor: 500W US / 250W EU
Range: 40 miles
For a stylish folding electric bike, opt-in for the GoCycle GX. This electric bike has hydraulic disc brakes, magnesium spoked wheels, an enclosed chaincase, and a tiny front hub motor to give you speed that you'll love. It boasts a stylish fuel gauge incorporated into the handlebars, as well as five LED lights that count down as you ride. Gocycle features an excellent app for speedometer, odometer, and fitness monitoring information that can be mounted to the handlebars. You can fold this e-bike for a couple of seconds, to make it easier for you to store and carry. The weight of the bike is under 40 lbs, which means that you'll be able to put it in your car trunk with ease. The GoCycle GX boasts a sleek design that's been thoughtfully planned with commuters in mind.
You might want to start your new year with the Best Workout Equipment for Beginners. Check it out and start your New Year with a HEALTHY LIFESTYLE!