There is no doubt that spending time outdoors is a good thing – it's great for your physical health and mental well-being. And what better way to enjoy the great outdoors than with some fun outdoor toys? Whether your kids are into sports, nature, or just plain old dirt and mud, there's sure to be an outdoor toy out there that will keep them entertained for hours on end. These outdoor toys are sure to bring a smile to your kids' faces – and maybe even yours too!
Read More: Best Educational Toys for Kids
Here's our list of the best outdoor toys for kids and get ready to have some summertime fun!
SplashEZ 3-in-1 Splash Pad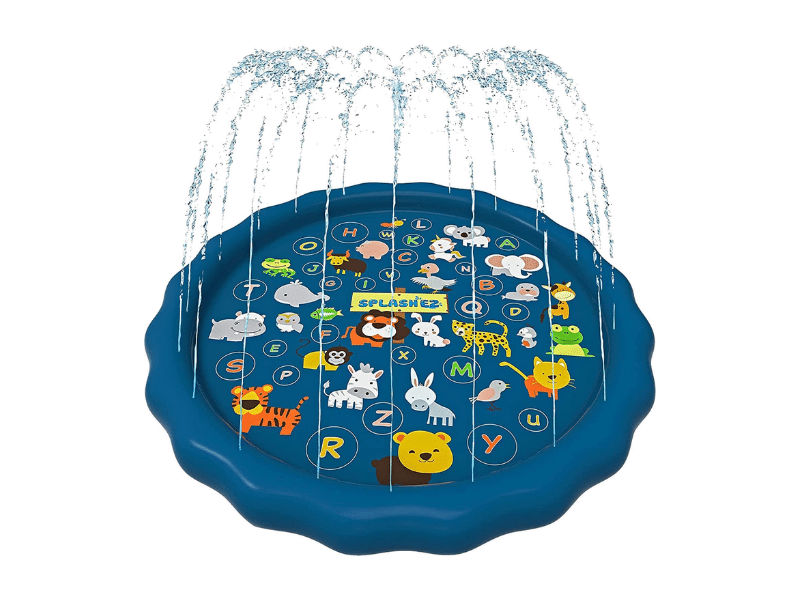 This SplashEZ splash pad is the perfect way for your kids to cool off and have some fun in the sun. It's a great 3-in-1 toy that can be used as a sprinkler, a wading pool, or a water play mat. Your kids will not only enjoy playing but also improve their cognitive skills through the animals and letters printed on the mat. It has enough space for you to join your little one. You can also adjust the water pressure to control the sprinkler's height. Just connect your hose, turn on the water, and let the fun begin! This is one of the best outdoor toys to beat the heat.
You can buy this on Amazon for $24.96.
Read More: Best Gifts for Toddlers
Lifetime Geometric Dome Climber Play Center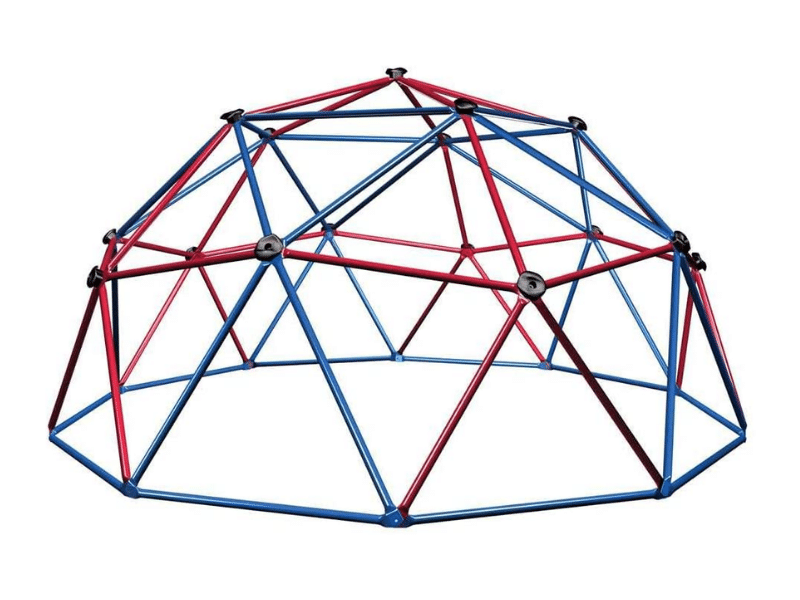 The Lifetime geometric dome climber is perfect for kids who love to climb. It's made of powder-coated steel and can support up to 600 pounds for the entire dome. The setting up is easy, and it comes with illustrated instructions. This dome climber will help develop your kids' gross motor skills, balance, and coordination. It can also be a great bonding activity for you and your child as you help them climb to the top. Just make sure you have enough space in your backyard as this dome climber is 10 feet in diameter.
You can buy this on Amazon for $179.98.
Stomp Rocket Ultra Rocket Launcher

If your kids are into rockets, they will love this stomp rocket launcher. All they need to do is run, jump, and stomp on the launch pad to send the rocket soaring up to 200 feet in the air. It's 100% kid-powered so there are no batteries required. It comes with 4 foam-tipped rockets that work with three different Stomp Rocket Launch Sets. With more than twenty-six thousand sold on Amazon, this toy is definitely a hit with the kids.
You can buy this on Amazon for $19.99.
Activ Life Kid's Flying Rings

Replace screen time with some old-fashioned fun with these flying rings. These flying rings are 80% lighter than standard flying discs. This makes them easy to throw and catch. These flying rings are also great for getting kids active as they have to run and chase after them. The best part is that they come in a 2-pack so you have a spare in case one gets lost. It's an ideal outdoor toy for kids of all ages and skill levels.
You can buy this on Amazon for $13.99.
Flybar Pogo Jumper

The Flybar pogo jumper is a toy that will have your kids bouncing with excitement. It's great for improving coordination, balance, and gross motor skills. The best part is that it can be used indoors or outdoors. It comes with a foam-based design for a scratch-free floor and its bungee cord is sturdy enough to support up to 250 pounds. This toy is recommended for ages 3 and up. You can use this to make an obstacle course for your kids or have a pogo jumping competition.
You can buy this on Amazon for $16.99.
Zupapa Trampoline

Your kids will finally have a place to burn all that energy with this Zupapa trampoline. Its 425 pounds weight limit can accommodate multiple kids at once. This trampoline also has a safety enclosure net to prevent your kids from bouncing off. The heavy-duty galvanized steel frame ensures that this trampoline will last for years. It comes with an additional 12 springs for a safer and smoother jump. You can also find peace of mind knowing this trampoline is ASTM (American Society for Testing and Materials) and TUV (Technical Inspection Association) certified.
You can buy this on Amazon for $669.99.
Bunch O Balloons Self-Sealing Water Balloons

These water balloons are a summertime favorite for kids. They come in a pack of 100 and have a self-sealing design. This means that you don't have to tie the balloons, which is a huge time saver. These water balloons also come with an easy-to-use filler nozzle. Just connect it to your hose and you're good to go. You will also be happy to know that all of the Bunch O Balloons pieces, including packaging, can be recycled for free, through their partnership with TerraCycle.
You can buy this on Amazon for $9.49.
Lydaz Bubble Lawn Mower

Kids love to play with bubbles and this lawn mower will make it even more fun. This toy is great for promoting active play. It comes with an easy-to-use bubble solution dispenser. Just push the lawn mower around and watch the bubbles flow. It also has an attractive design that looks just like a real lawn mower. This outdoor toy includes 1 bubble mower, 3 bubble solutions, and 3 bubble sticks. It is perfect for indoor and outdoor use.
You can buy this on Amazon for $26.99.
Little Tikes First Slide Toddler Slide

If you have your own backyard that is fenced in, this is a great toy to add to it. This slide is specifically designed for toddlers and younger kids aged 6. It has wide steps and handrails to make it easy and safe for them to use. This slide also folds down easily so you can store it away when not in use. It's lightweight and portable so you can take it with you when you travel.
You can buy this on Amazon for $28.99.
Step2 Tropical Rainforest Water Table

Water table provides several ways for kids to play and learn. It can be used for sensory play or imaginative play. This water table toy comes with a rainforest canopy tray, and a 13-piece accessory set featuring a tree-frog, toucan, and tropical fish squish toys. The water basin holds up to 5 gallons of water. And when your kid is done playing, you can easily drain the water with the included plug. You can also add a pump so kids can see how water moves and flows. Let them enjoy the water and fresh air outside with this water table. This will surely be one of your kid's favorite outdoor toys.
You can buy this on Amazon for $85.99.
Lil' Rider Wiggle Car Ride On Toy

This outdoor toy is great for kids who love to wiggle and move. It's a cross between a scooter and a wagon. Just sit on the seat and start wiggling your hips from side to side to make it move. It's also great for developing gross motor skills. This ride-on toy can be used indoors or outdoors. It's made from durable plastic and can accommodate up to 150 pounds.
You can buy this on Amazon for $37.46.