Stocking stuffers are small, often inexpensive gifts that are put in Christmas stockings on Christmas Eve to be found in the morning. They are typically placeholders for larger gifts that will be given later or on another day. Stocking stuffers can be funny or practical, but let's face it – they are also very fun to receive. If you are looking for Stocking Stuffer Ideas for Kids, Men, or Women then you have come to the right place! This list of stocking stuffer gifts fits every budget and personality.
Here are the best Stocking Stuffers for you: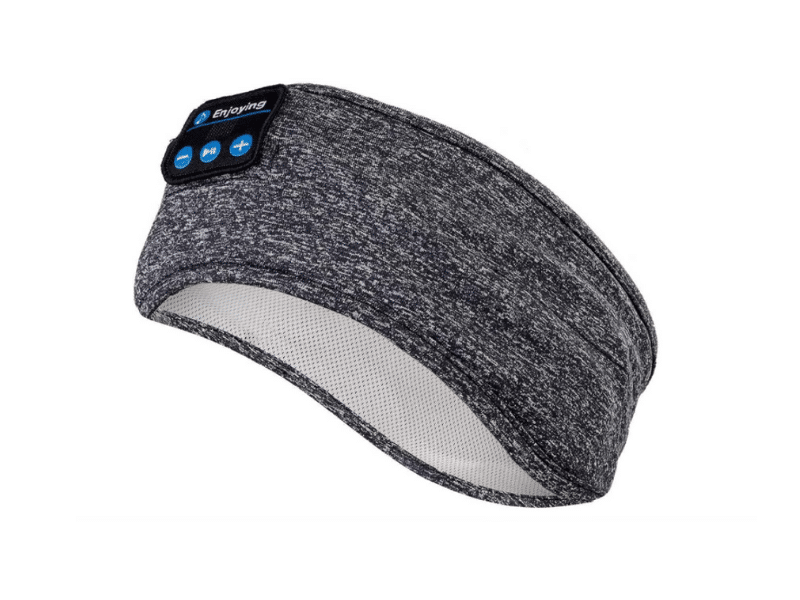 The sleep wireless Bluetooth Stereo Stocking Stuffer by Perytong is a great Stocking Stuffer for kids, teens, men, and women. This headband with a wireless sleep headset goes around the forehead just above the ears and lets you listen to music hands-free. Its battery can last more than 10 hours and only takes 2-2.5 hours to charge. This Bluetooth headband has a breathable mesh interior and fits most head sizes. What's more, is ​it's incredibly soft and hypoallergenic. You can easily store it in your purse, gym bag, or wherever.
It is one of the cool tech gifts you can give this Holiday Season.
This Stocking Stuffer is available at Amazon for $19.99.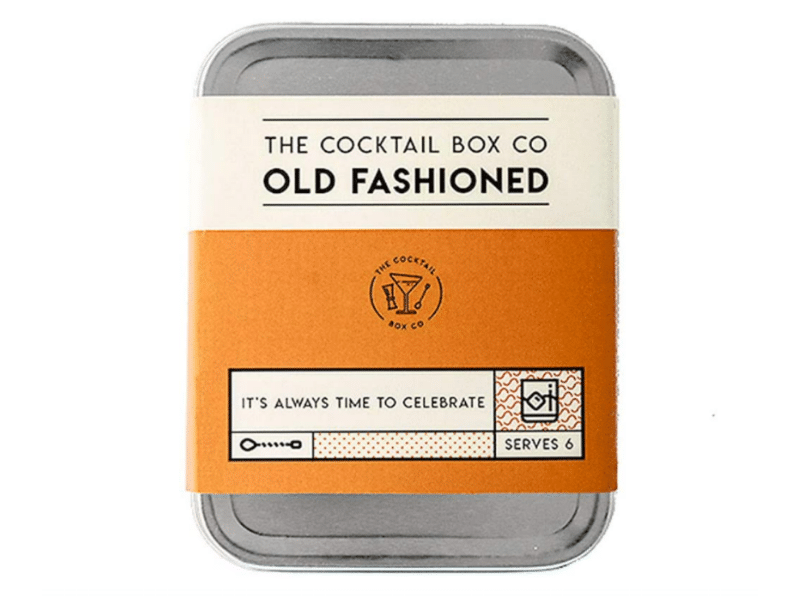 One Stocking Stuffer that you can gift to anyone who loves cocktails is the Cocktail Kits by Cocktail Box Co. This Handcrafted Cocktail Kit provides premium ingredients and tools to make 6 perfectly tasting (and Instagrammable) Old Fashioned cocktails. You can bring this kit anywhere you go with its portable-sized box, which is perfect for the on-the-go drinker. These kits are also great to give as gifts because they can be tailored to suit the recipient's personal tastes. This Stocking Stuffer proves that you don't need to be a mixologist to make great tasting cocktails–just time and patience.
Take this travel cocktail kit drink set wherever you like with its compact portable-sized box. It is the best travel gift or cocktail gift for frequent travelers.
This Stocking Stuffer is available at Amazon for $69.95.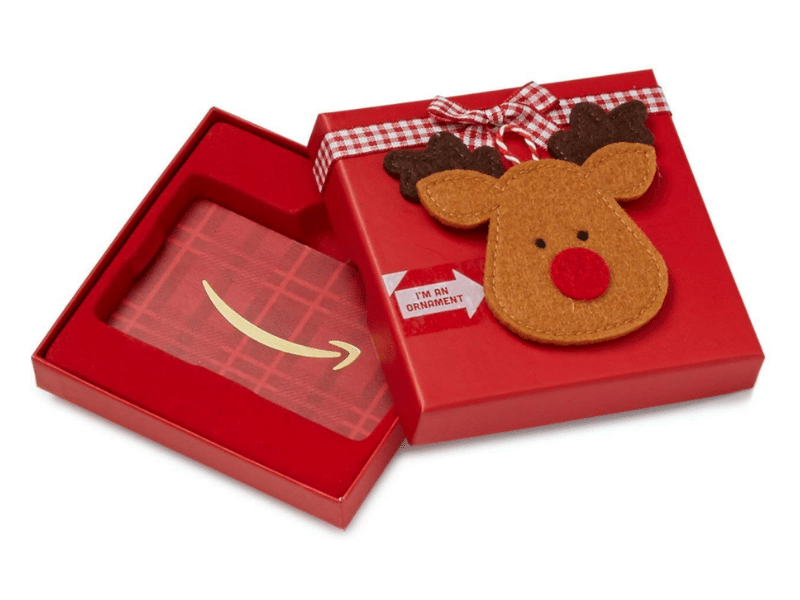 Gift cards are always a good option when one does not know what to buy their loved ones. And who doesn't love getting gift cards whether it be for themselves or another person, they are always the preferred type of present in many cases. Amazon Gift Cards are the most convenient way to give them exactly what they're hoping for – even if you don't know what it is. This Amazon gift card comes in a Holiday Gift Box of your choice and can be purchased in several denominations.
Buy it here – Amazon Gift Card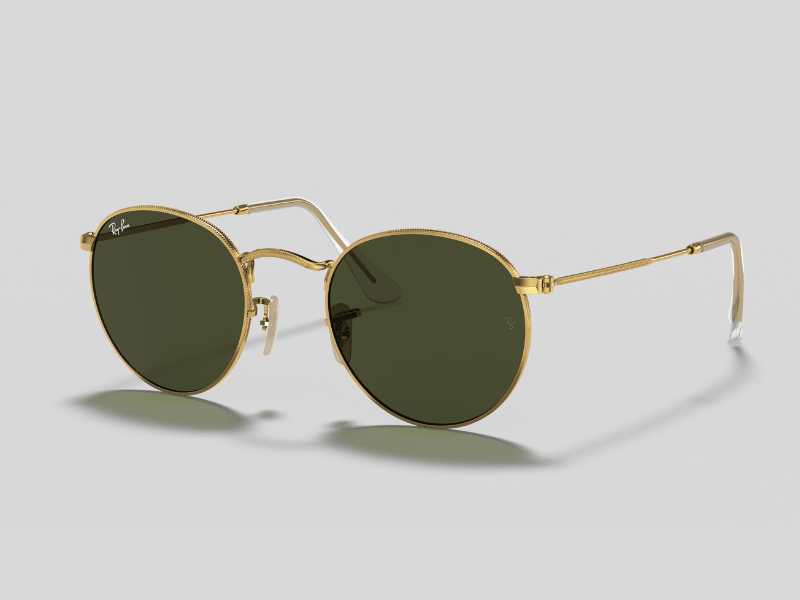 What better stocking stuffer for the stylish, on-the-go millennial than a pair of luxurious Ray-Ban sunglasses? No matter who you're buying for, Ray-Ban has the perfect frame to fit their face shape, style, and budget. Ray-Ban is an extremely well-known brand that's been making sunglasses for decades now. They make high-quality sunglasses at a range of prices since everyone deserves to look chic! The Metal Round Sunglasses are a stylish choice if you're looking for retro round sunglasses. With a sleek design, these will be sure to catch anybody's eye when the recipient is out on the town with friends or just looking good around campus. Other colors in this style are also available for different preferences.
This Stocking Stuffer is available at Amazon for $112.70.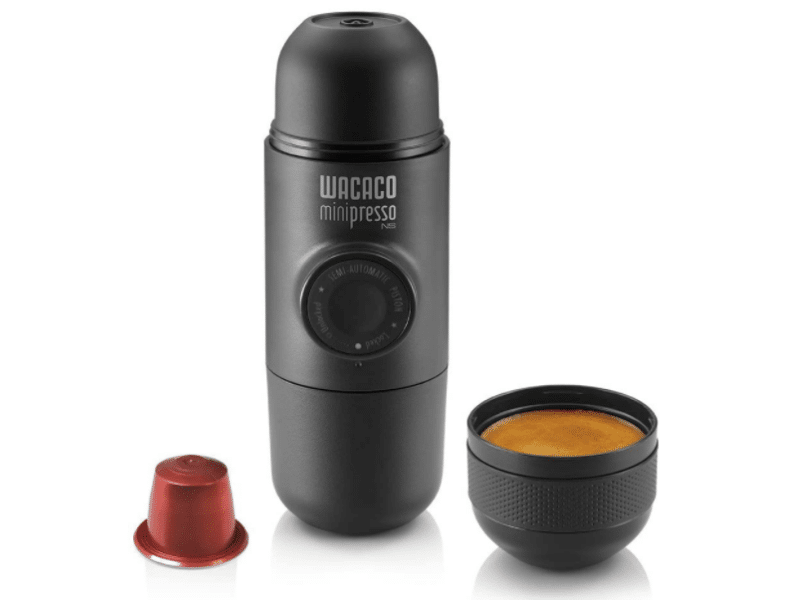 For Coffee lovers in your life, the Wacaco Mini Portable Coffee Maker can't be missed. This convenient hand-operated coffee maker has been designed to be carried anywhere. It is a compact coffee maker designed for coffee enthusiasts, hikers, and campers who love great-tasting drinks on the go. It can create a wide variety of espressos, teas, iced coffee, and more. Minipresso NS is your best choice to quickly and efficiently enjoy delicious espresso wherever you are.
To clean this portable coffee maker, just use a cleaning brush.
This Stocking Stuffer is available at Amazon for $54.90.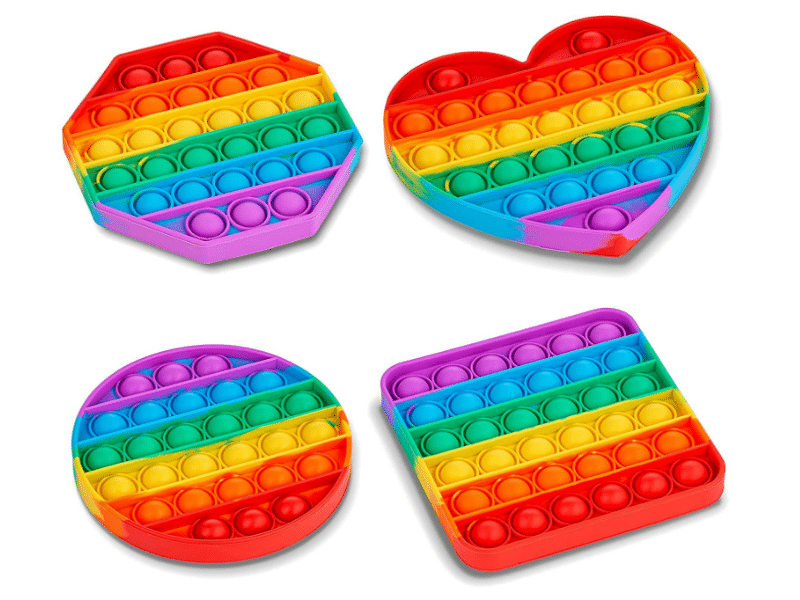 Some of us have a hard time unwinding at the end of a long day. That's why fidget toys can be so helpful. They keep our brains stimulated and help us focus on other things while we rest. Pop It Fidget Toys are perfect for every Stocking Stuffer because they're great for people with anxiety or stress. You can play with these toys by popping them, winding them down, or stretching them out. Even better, they're super affordable. This Pop It Fidget toy comes in 4 packs of different shapes. It includes a circle, square, heart, and octagon.
This Stocking Stuffer is available at Amazon for $12.99.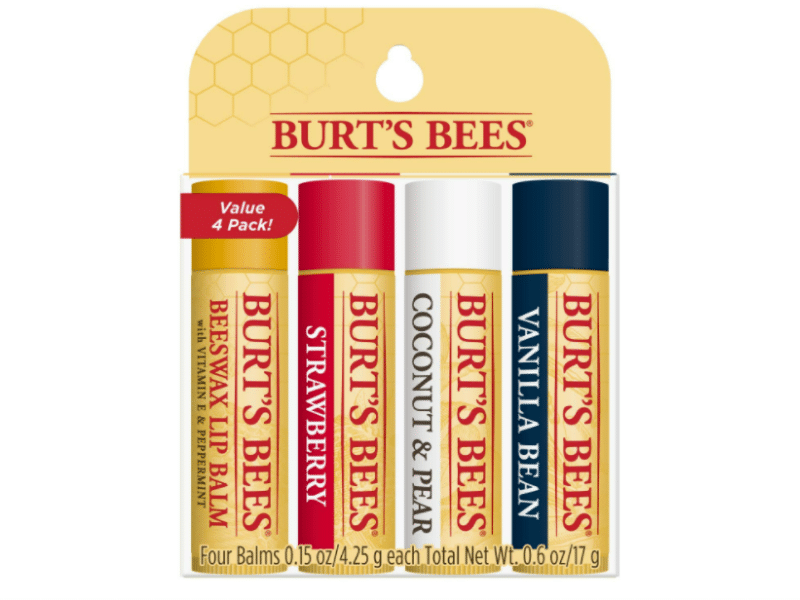 Burt's Bees offers the perfect Stocking Stuffer for your loved ones. Hydrate your lips with a stick of Burt's Bees lip balm. This natural lip balm is formulated without parabens, phthalates, petrolatum or SLS, and is available in an array of flavors. They come in naturally nourishing flavors – Original Beeswax, Strawberry, Coconut & Pear, and Vanilla bean. Burt's Bees knows how to naturally beautify and revitalize your lips, whether you're seeking the refreshing tingle of original beeswax or a pop of fruity taste. This makes great stocking stuffers for kids, teens, and adults alike.
This Stocking Stuffer is available at Amazon for $9.57.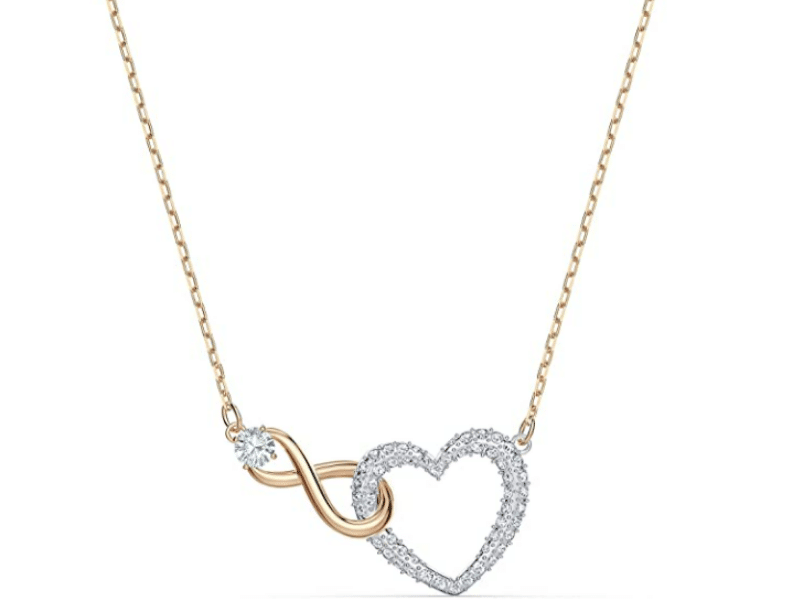 For the woman in your life, this elegant Swarovski heart necklace is the perfect gift to show her how much you care. The entwined Infinity sign and a dainty heart symbolize the love that will never end. The necklace uses a lobster claw closure to ensure the piece stays on through all of life's adventures.
This necklace is perfect to wear on any occasion whether it's a date night, friends meeting up for a movie, or just lounging around the house. The necklace is simple enough to be worn often without feeling like it's part of your everyday outfit and dainty enough to make any outfit seem like an instant upgrade.
This Stocking Stuffer is available at Amazon for $109.91.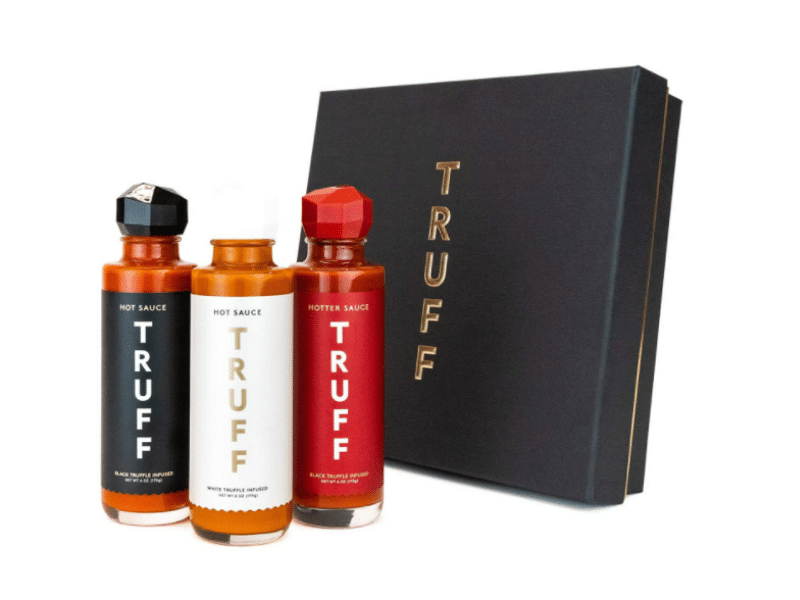 Do you have someone in your life who seems to put hot sauce on just about everything? This Stocking Stuffer will make the best Stocking Stuffer gift. It contains three unique, spicy hot sauces with varying levels of heat. This Truff set includes a bottle of classic Truff Hot Sauce, Truff Hotter Sauce, and the seasonal White Truff. It's the ideal present for hot sauce lovers searching for a one-of-a-kind addition to their collection. Even if you have never heard of this brand, now is the time to experience them!
This Stocking Stuffer is available at Amazon for $69.99.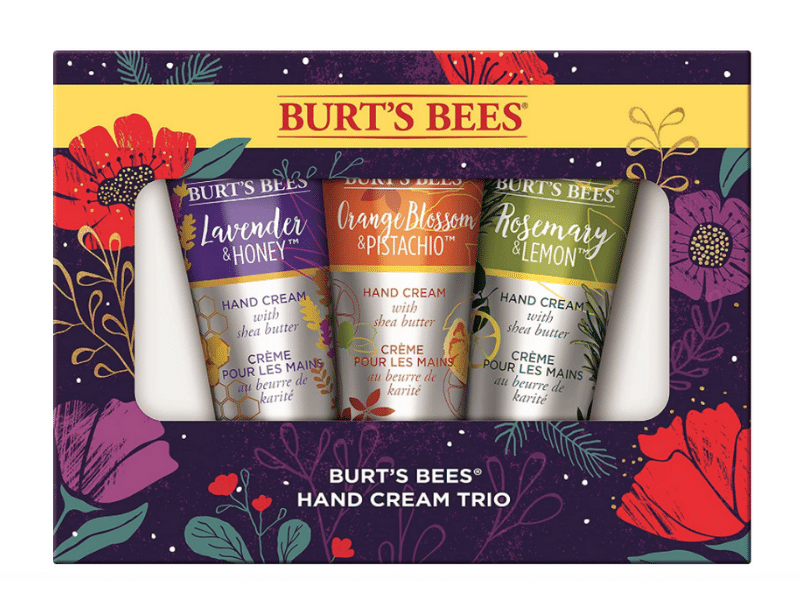 Burt's Bees Hand Cream Trio Set is a great stocking stuffer for any woman, man, and the whole family. This set comes with 3 hand creams in three gorgeous fragrances: Lavender and Honey, Orange Blossom and Pistachio, and Rosemary and Lemon. This hand cream is formulated with shea butter for all-day moisture and leaves hands feeling silky smooth. These hand creams are from Burt's Bees, so you know they're some of the year's best stocking stuffers!
This Stocking Stuffer is available at Amazon for $12.70.
Related Articles