Instant cameras are the new hipster trend in photography. These point-and-shoot cameras allow you to capture an image and print it out immediately, with the click of a button.
Instant cameras typically look like large digital cameras and work by printing photos directly onto paper sheets.
Best of all, instant cameras make great gifts for anyone who loves photography, whether they are a novice or an expert.
Here are the Best Instant Cameras of 2021:
Best Polaroid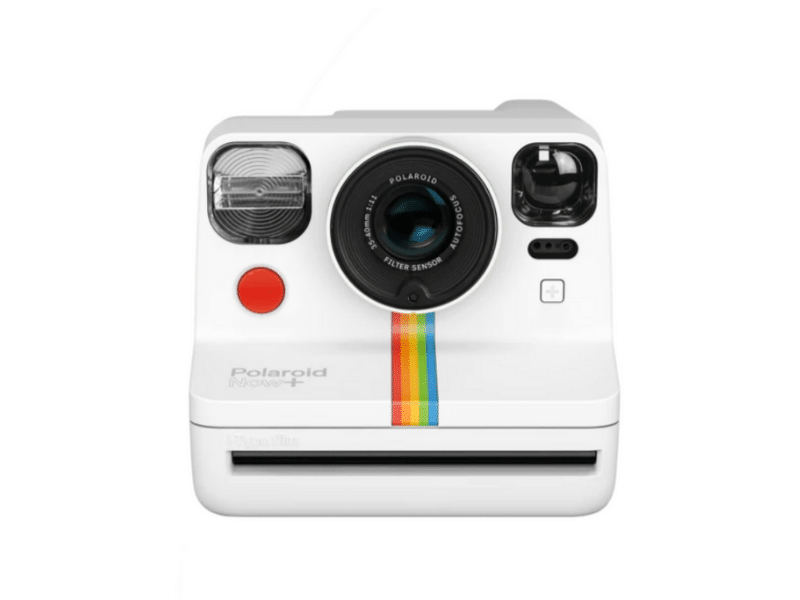 Polaroid Now+ is the Polaroid's most creative, connected, and versatile instant camera to date. It's the perfect instant camera for artists. It can make key adjustments on the fly and features a plethora of creative tools using its companion app.
In addition to double exposure mode, self-timer, light painting, and improved manual mode options, there's now an aperture propriety mode.
The Aperture mode allows you to experiment with depth of field for focused shots with a blurred background, along with a new Tripod mode to help shoot long exposures.
Polaroid has also included a protective lens cap for the first time.
Best Retro Instant Camera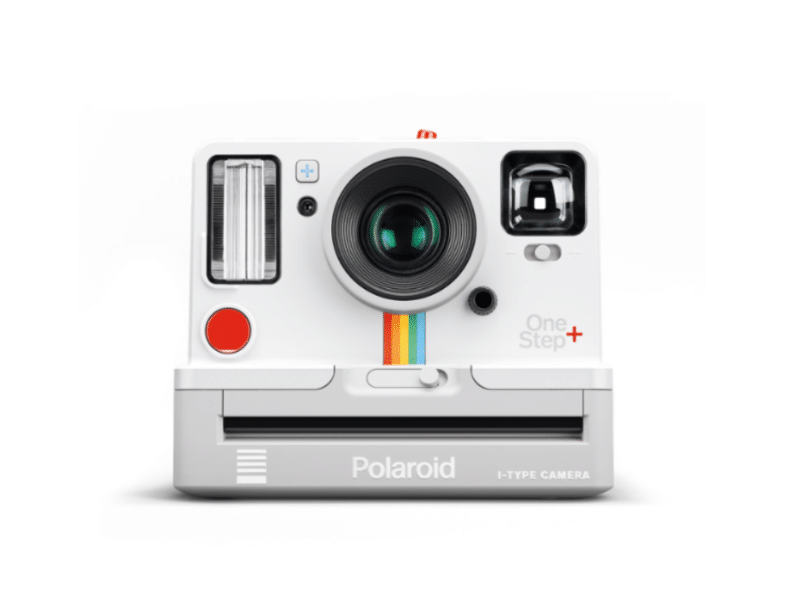 Another great polaroid camera on our list is the Polaroid OneStep+.
This instant camera provides retro vibes with Bluetooth connectivity, new shooting and focus modes. The shooting modes include a double exposure and manual mode for full creative control.
It also takes two film formats: Polaroid's i-Type and 600 films, both of which are around three inches square.
Best for Square Prints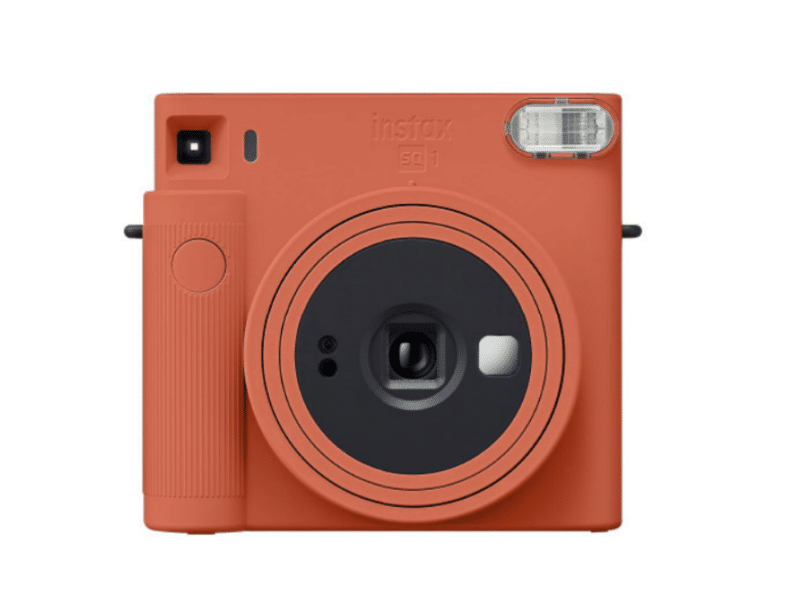 The Fujifilm Instax Square SQ1 has the same user-friendly controls as the Instax Mini 11, but the photographs it produces are nearly twice as big.
The SQ1 is automatic so you can take photos pretty much like you would with your phone. It has a pretty good battery life that allows taking 300 photos on a single charge.
This instant camera is more suitable for beginners than for creatives who want to experiment with the medium. Nevertheless, this instant camera provides the best square photos for your Instax Square collection.
Best for Wide Format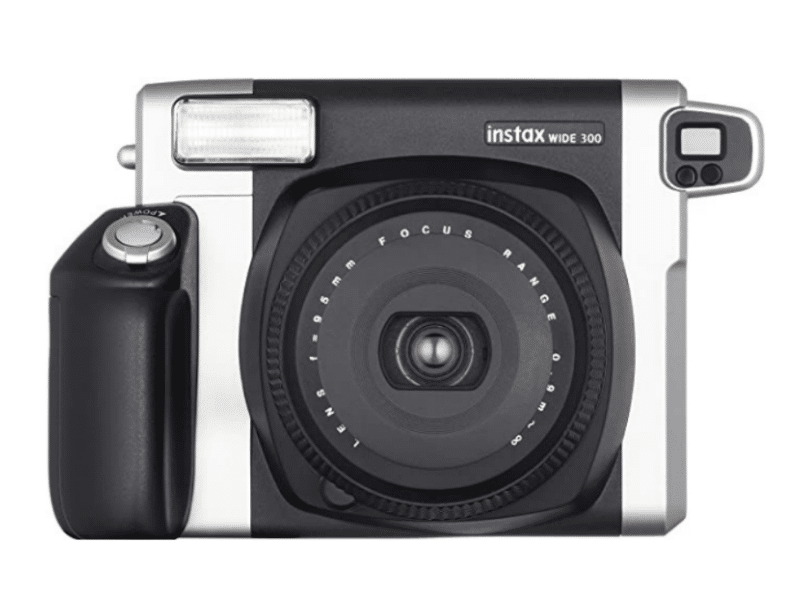 If you prefer larger prints, the Instax Wide 300 will be perfect for your needs.
The Instax Wide 300's best feature is its ability to print over double the image area as older models. This allows you to take photos with a wider field of view, with clear macro close-ups, and distant landscapes.
This instant camera is designed for those who want a less expensive, yet still wide-format model from Fujifilm.
Keeping memories at parties and family gatherings couldn't be easier with the Instax Wide 300.
Best Lomo Instant Camera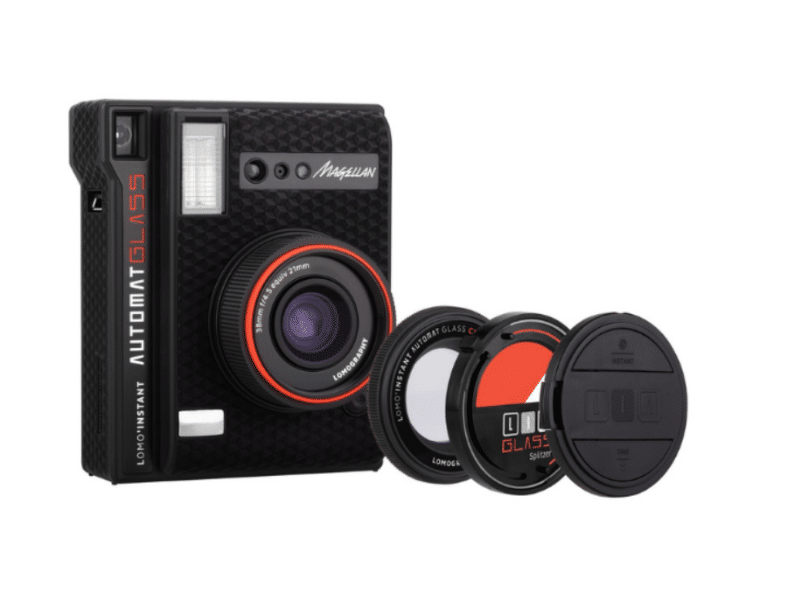 What makes this instant camera unique is that it's the first instant camera with a wide-angle glass lens. The glass lens delivers edge-to-edge sharpness with vibrant colors and crisp details that you can't get in any other instant camera.
The Lomo'Instant Automat Glass Camera has the largest aperture of any instant camera on the market with a maximum aperture of f/4.5. You may also play with long exposures, night photographs, and light painting by switching from Auto to Bulb mode through a button on the back.
Lomo'Instant Automat Glass Camera has everything you need to capture the world in crystal-clear, razor-sharp definition.
Best for Beginners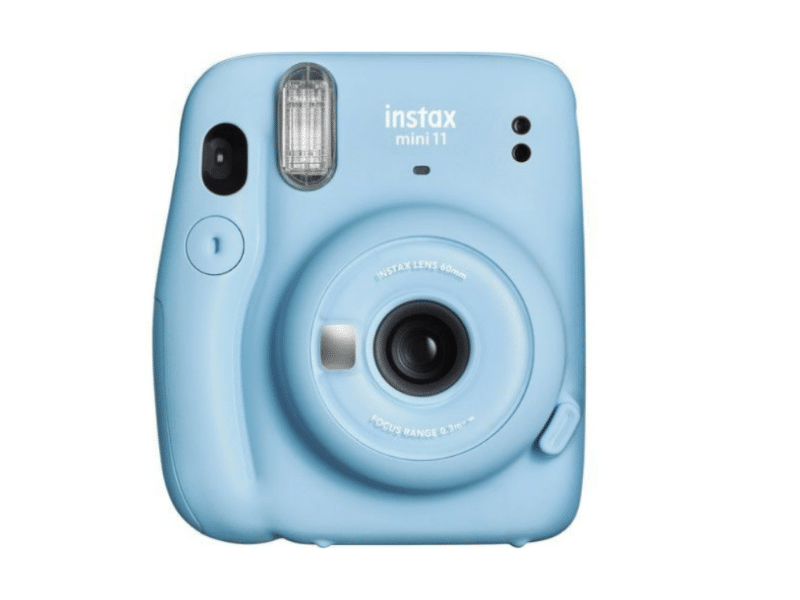 The best instant camera doesn't have to be expensive. This adorable Fujifilm camera is available for under $100 and is best for beginners and your kids.
It lacks the vintage design of older models, but it's perfect for those who need a simple-to-use camera for everyday photography.
In addition to its pocket-sized Polaroid-style photos, the Fujifilm Instax Mini 11 has an automatic exposure mode that lets you take well-exposed shots every time.
The Mini 11 instant camera has similar features to Mini 40. The big difference is that the Mini 11 comes in more colorful finishes.
Most stylish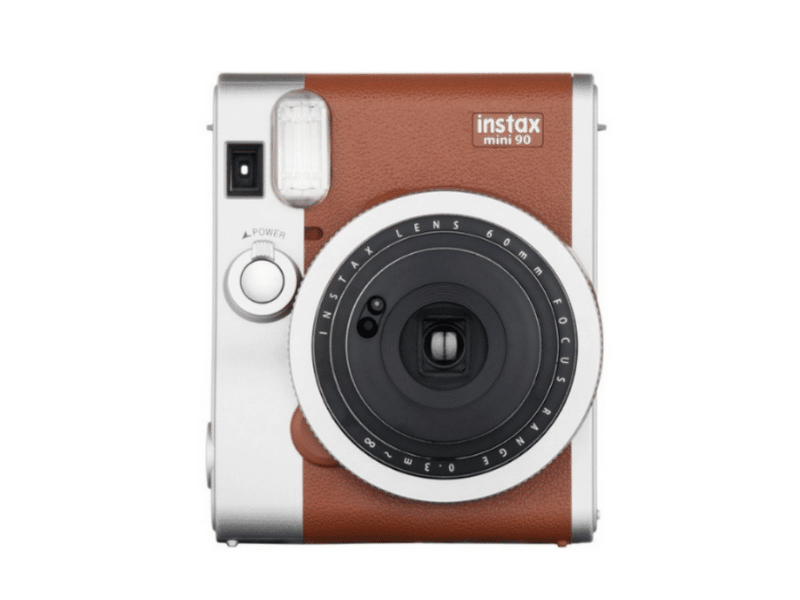 Another cool and stylish instant camera for beginners is the Instax mini 90.
This instant camera is a perfect starting point for people who would like to experiment with instant photography. Along with its gorgeous retro design, it has handy programs including landscapes, close-ups, and a party mode for bright scenes.
Another thing to note, Instax Mini 90 is rechargeable. This means that you won't have to keep replacing batteries as with most other instant film cameras.
This small camera will prove itself useful in all situations.
Best of all? It's easy to bring along with you everywhere!
Related Articles: