Mother's Day is a special day to celebrate the amazing women in our lives who have nurtured and cared for us. Whether it's your own mother, grandmother, aunt, or another special lady, Mother's Day is the perfect opportunity to show them how much you appreciate everything they've done for you.
If you're looking for the best Mother's Day gifts to give this year, we've got you covered. From heartfelt jewelry to personalized home décor, we've rounded up some of the most unique and thoughtful Mother's Day gifts for every budget.
Here are some Mother's Day Gifts that you can buy right now.
For the Sentimental Mom
KNOCK KNOCK "Why I'm Grateful for You" Book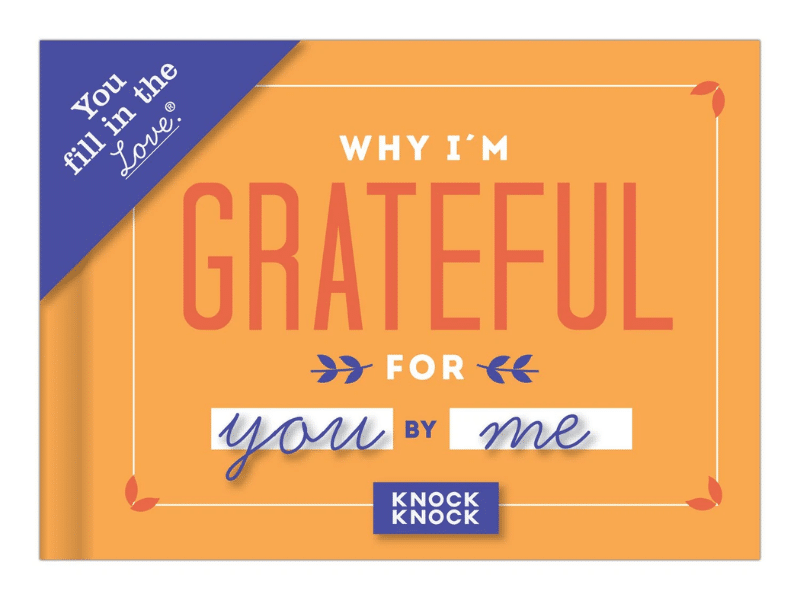 Is your mom always saying how grateful she is for you? This Mother's Day, return the sentiment with this sweet fill-in-the-blank book. All you have to do is finish each sentence with your own words to let her know exactly why she's the best. It's completely personal and comes from the heart, making it one of the most special Mother's Day gifts around. She will definitely come back to this book, again and again, to remember how much you appreciate her.
You can buy this on Amazon for $10.68.
Read more: Women's Day Gift Ideas 2022
For the Green Thumb
AeroGarden Harvest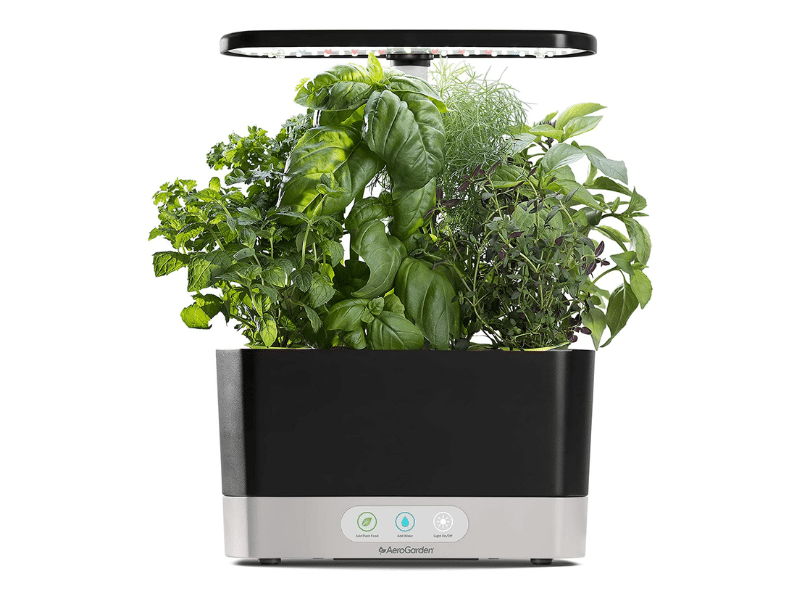 If your mom loves to cook, then she'll love this Mother's Day gift that lets her grow her own herbs indoors, all year long. The AeroGarden is super easy to use – just add water and the included seed pods, and the built-in LED grow light will do the rest. It grows five times faster than soil. No soil needed means less of a mess, and she can have fresh basil, thyme, or parsley at her fingertips whenever she needs it.
You can buy this on Amazon for $109.95.
For Wellness-Minded Mom
Essential Oil Diffuser Bracelet

This Mother's Day, give the gift of relaxation with this essential oil diffuser bracelet. The included felt pad can be infused with your mom's favorite essential oils to calm her emotions, and relieve tension and stress in daily busy work. This bracelet also has five holes in the band, making it a perfect fit for any wrist size. The band also has high-quality soft leather that can keep luster for a long time. As an added bonus, the beautiful design of this bracelet goes with everything, so your mom can wear it all day, every day.
You can buy this on Amazon for $16.99.
Read more: Best Essential Oil Diffusers 2022
For the Fashion-Forward Mom
Swarovski Necklace

For the woman who's never fully dressed without a little bling, this Mother's Day gift will have her shining bright. This Swarovski necklace features a delicate pendant in the shape of an interlocking circle with white crystals. It hangs from a rose-gold tone plated chain, making it the perfect piece to layer with other necklaces or wear on its own. Whether your mom prefers a dainty look or loves to make a statement, this necklace is sure to become one of her favorites.
You can buy this on Amazon for $119.
For the Makeup Lover Mom
Tri-Fold Lighted Vanity Mirror

If your mom loves all things beauty, she'll go crazy for this Mother's Day gift. This trifold vanity mirror comes with 21 LED lights. These lights provide the perfect lighting for applying makeup, doing hair, or anything else that requires a close-up view. It also has three magnification settings so your mom can see every detail while she's working. Its base recess can also hold jewelry or cosmetics like watches, earrings, bracelets, and more. The sleek design of this mirror means it can be easily stored anywhere in the house.
You can buy this on Amazon for $26.98.
Read more: Best Skincare Gift Sets 2021
Best Personalized Mother's Day Gift
ArtPix 3D Crystal Photo

For a Mother's Day gift that's truly one-of-a-kind, look no further than this ArtPix 3D crystal photo. This Personalized gift idea is the perfect way to capture a cherished memory. Just choose any photo and a team of professionals will turn it into a 3D image that is laser-etched inside a block of optically perfect crystal. Your mom can display this Mother's Day gift in her home or office and cherish the memory forever.
You can buy this on Amazon for $89.99.
For the Foodie Mom
Bonnie & Pop Chocolate Gift Basket

Who doesn't love a delicious box of chocolate? If your mom loves food, she'll adore this Mother's Day gift basket filled with gourmet goodies. This basket includes a variety of chocolates, cookies, and other sweet treats that are sure to satisfy her sweet tooth. She can enjoy chocolate chip cookies, truffles, pretzels, and more. This chocolate gift comes in a nice tin that can be used as storage for other things once the treats are gone.
You can buy this on Amazon for $35.99.
For the Busy Mom
Shark IQ Self-Empty Robotic Vacuum

If your mom is always on the go, make her life a little easier with this Mother's Day gift. The Shark IQ Self-Empty Robotic Vacuum will clean her floors for her while she's busy with other things. This powerful little machine has a self-emptying dustbin that holds up to 30 days of dirt and debris. It also has IQ Navigation which allows it to map her home and clean every corner thoroughly. And if that's not enough, this vacuum is also compatible with Alexa so she can clean hands-free. This is a great mother's day gift for any busy mom.
You can buy this on Amazon for $494.99.
Read more: Best Handheld Vacuums
Great Hair Product
Revlon Volume Booster Hair Dryer

This Revlon hair dryer is just what she needs. It has a powerful 1875-watt motor that dries hair quickly and efficiently. The Revlon Volume Booster Hair Dryer is designed to give her hair more volume and fullness. This dryer has two-speed settings and three heat settings so she can customize it to her needs. It also comes with a concentrator nozzle and curl diffuser for precise drying and styling. For the mom who loves to style her hair, Mother's Day Gifts like this will be a game-changer.
You can buy this on Amazon for $29.07.