Easter is a Christian holiday that celebrates the resurrection of Jesus Christ. The Easter Bunny is a popular symbol of Easter, and Easter eggs are often decorated and given as gifts. Christians embraced the egg symbol as it represents new life and rebirth and likened it to the tomb from which Jesus rose.
Today, Easter eggs are still a popular tradition. Many people enjoy dyeing Easter eggs and hiding them for children to find. If you're looking for the best Easter eggs, here are some Easter eggs that you have to try in 2022:
Read more: Best Family Board Games for Holiday Season
Fortnum & Mason Piedmont Hazelnut & Blonde Chocolate Easter Egg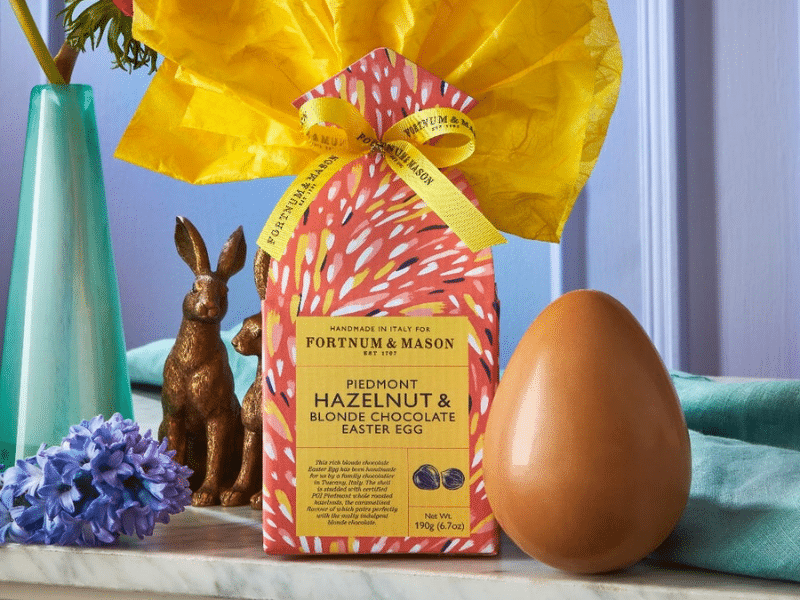 If you want to indulge in an Easter egg that is both beautiful and delicious, then the Fortnum & Mason Piedmont Hazelnut & Blonde Chocolate Easter Egg is the one for you. This egg is made with creamy caramelized blonde chocolate blended with whole-roasted hazelnut. This makes a salty-sweet Easter egg that is definitely a treat. This mouth-watering easter egg arrives in springtime-inspired packaging.
You can buy this on Fortnum & Mason for £35.
Hotel Chocolat Patisserie Ostrich Easter Egg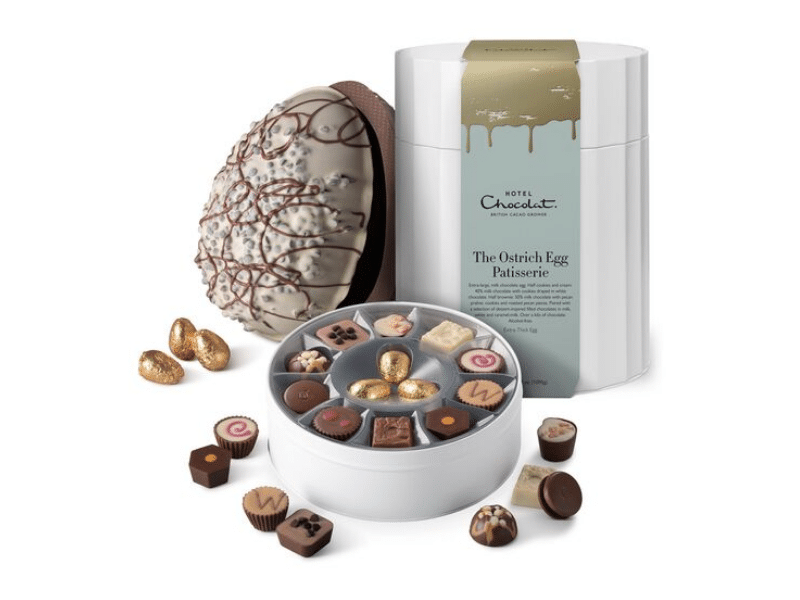 If you have enough money to spend on luxury easter eggs, then the Hotel Chocolat Patisserie Ostrich Easter Egg is a perfect choice. This luxurious Easter egg is inspired by Hotel Chocolat's Patisserie collection. The team at HC has measured a real Ostrich egg to get its dimensions to make this Easter egg as realistic as possible. This giant easter egg weighs over a kilo of first-class chocolate. You'll find a variety of classic sweets reimagined in chocolate alongside the thick shell. Milk, white, and dark chocolate varieties combined to give you a taste of everything cacao has to offer.
You can buy this on Hotel Chocolat for £85.
Melt Dark Sea Salt Egg

Vegan lovers will love the Melt Dark Sea Salt Easter egg. This Easter egg is made with 70% dark chocolate and sprinkled with a light layer of Maldon sea salt to give you a bit of a salty kick. The Melt Easter eggs are all vegan and dairy-free, making them a perfect choice for those with allergies or dietary restrictions. The quality of this egg, made by world-class chocolatiers in Melt's Notting Hill store, comes through with every bite. Its Melt gift box is completely plastic-free so you can feel good about Easter while you enjoy it.
You can buy this on Amazon for £24.99.
M&S Collection Golden Blond & Pistachio Egg

This Swiss golden blond chocolate egg studded with roasted salted pistachios is a steal at just £15. The pistachios add a lovely crunch and the overall effect is something you might find in a high-end patisserie. Flavour-wise, it definitely delivers with a well-rounded, sweet, and nutty profile. The elegant black packaging makes it feel really special – perfect for an Easter gift for someone you really like (or yourself).
You can buy this on Ocado for £15.
Lindt LINDOR Milk Chocolate Truffles

If you're looking for Easter basket stuffers, then look no further. This milk chocolate easter egg features a luxuriously smooth, melting truffle center. It is made with premium ingredients from world-renowned regions. It comes in a big box with 60 pieces, so there's plenty to go around. If it's Lindt's truffles that have your heart, you'll undoubtedly love this classic.
You can buy this on Amazon for $17.27.
Cadbury Heroes Easter Egg 

Cadbury has been an Easter staple for many people for years. The Heroes Easter egg is a mix of your favorite Cadbury Easter eggs all in one. You'll find Fudge, Wispa, Eclair, or Double Decker all in one place. This is the perfect Easter egg for those who can't decide on just one. Cadbury Heroes Easter Egg Large makes a truly unforgettable Easter gift for the Cadbury lover in your life.
You can buy this on Amazon for  $18.75.
REESE'S Peanut Butter Eggs Assortment Bag

Fill your Easter basket with the sweet taste of milk chocolate eggs with a delectable caramel center made with REESE'S peanut butter. This assortment has a variety of eggs in two flavors. You'll find the milk chocolate flavor, as well as a white creme with REESE'S peanut butter taste. This Easter, enjoy a delicious and nostalgic treat.
You can buy this on Amazon for $31.
Lindt Easter Gift Basket

One thing to like about this one is that it already comes in a gift basket with a variety of milk chocolate easter eggs. It features Lindt Easter favorites including gold bunnies, chocolate chicks, chocolate carrots, chocolate mini lambs, and a mini eggs pouch. Lindt believes that Life is too short for ordinary chocolates so this Easter, go for something extraordinary like this gift basket. It makes a perfect assorted Easter basket gift for the chocolate lover in your life.
You can buy this on Amazon for $38.87.