Cats are the best pets to have when you want a companion who will allow you to cuddle them and lay in your lap or by your feet. Just like humans, cats love gifts too so if you're looking to spoil your cat with the best treats, toys, and accessories; here we have compiled the best gifts for cats that they will surely love.
Here are the best gifts for cats that you can buy now: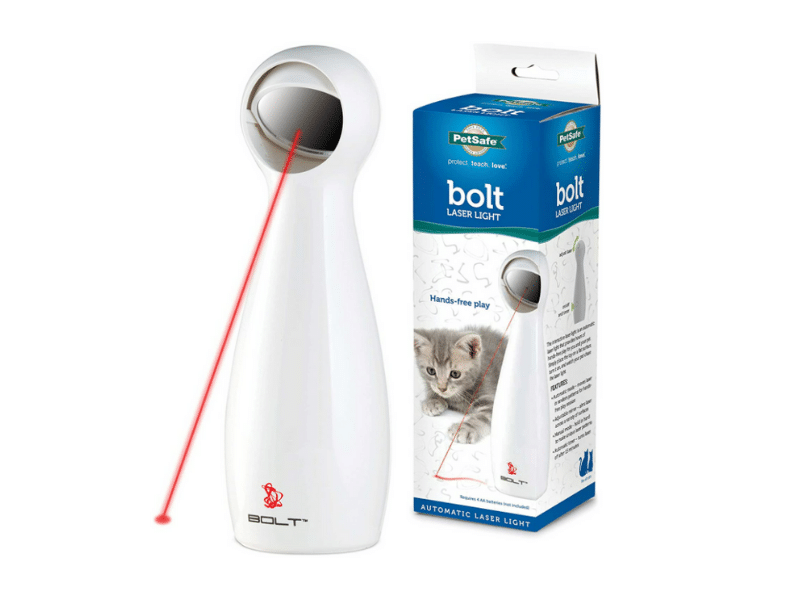 Electronic cat toys are great. They keep our cats entertained and they encourage them to exercise. The PetSafe Bolt Laser Cat Toy is one of the best gifts for cats or any cat owners out there. This toy contains a small laser that runs along the floor and around furniture for your cats to catch. It keeps your cat active by requiring it to chase the laser around the room. It also gives your cat something fun to do when you're not home or busy doing something else. It's a no-fail toy that will always be fun for your cat. This cat toy needs a battery to power and will automatically turn off after 15 minutes of playtime, just enough to keep your cat entertained.
You can buy this on Amazon for $21.95.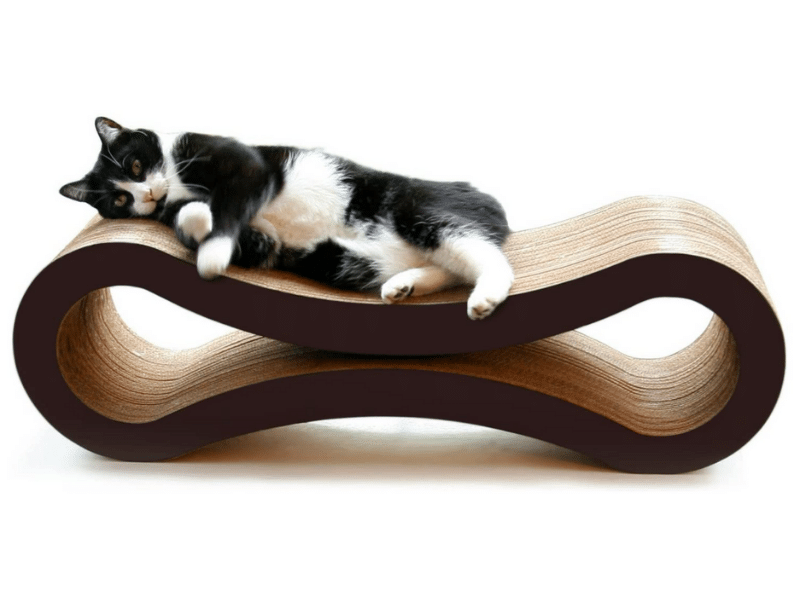 Your feline friend will be thanking you for this ultimate cat scratcher lounge. This curved cat scratcher doubles as a comfy lounger!
It features a durable and innovative design that provides an enticing variety of surfaces to keep your kitty coming back for more! Your cat will absolutely love this toy because it's perfect for scratching, climbing, sleeping, and just hanging out. Cats love scratching posts, so this product will keep them busy and happy in any room inside or outside the house. This cat scratcher comes in three colors for you to choose from – brown, white, and gray. This post is made with high-quality cardboard that's strong enough to withstand every paw.
You can buy this on Amazon for $49.95.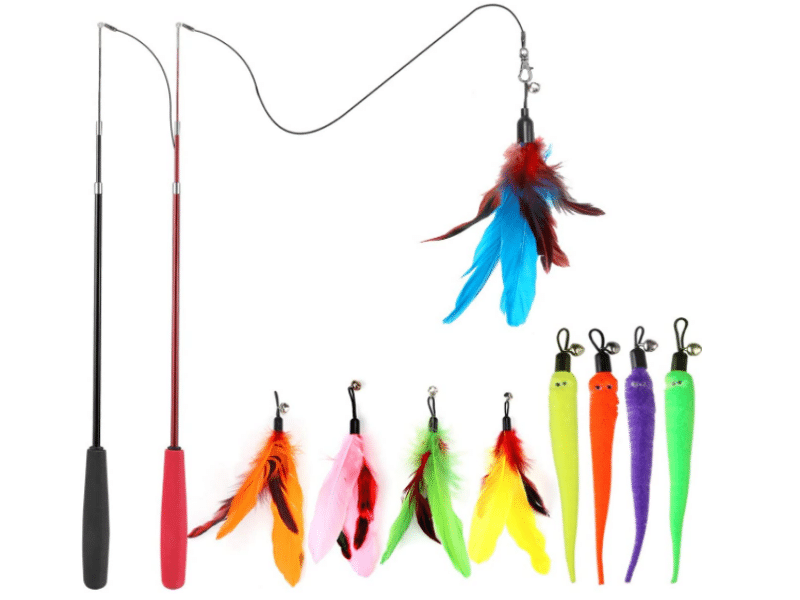 This interactive cat wand toy is two toys in one – a cat teaser and a feather toy. The flexible wand design allows you to tease your kitty by gently wiggling the wand toy close to floor level – taunting the cat's natural hunting instincts. It includes 2 retractable cat wands and 9 pieces of feather worms. It also helps to keep your feline friend active by exercising both body and mind. The wand's foam handle was created to make it more comfortable for a cat owner to use. It has the advantages of being lightweight, nice to grasp, and won't blister your hands.
This is one of the classic gifts for cats you have to give a try!
You can buy this on Amazon for $12.58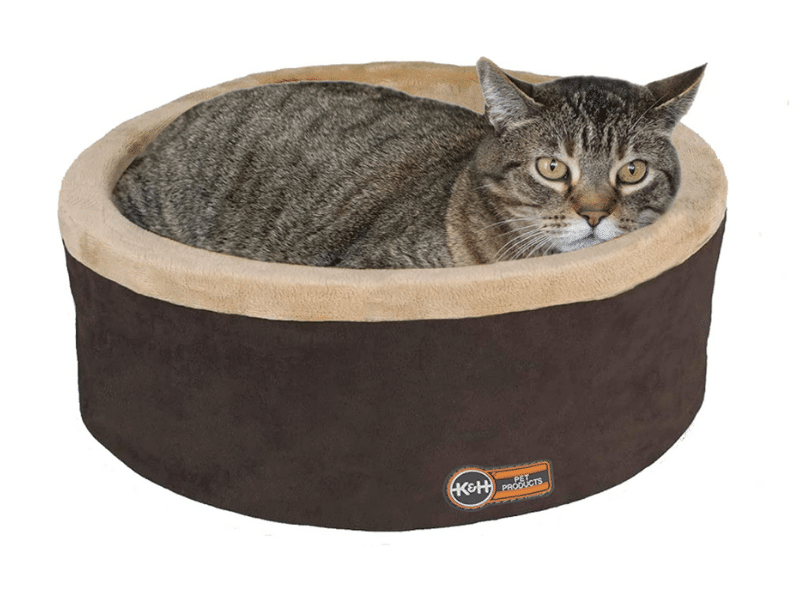 Any cat lovers know that having the perfect bed is just as important for their pets as it is to humans. This heated cat bed features a 6 inch tall, washable cushion and keeps your cat cozy all winter long. Your furry friend will enjoy this soft and warm bed while the round shape allows them to curl up and sleep, or simply just lounge around. The thermostat keeps the perfect amount of warmth for any cat's comfort level. The thermostatically controlled 4-watt heater can be removed and used at any time of year.
Your indoor cats will love curling up for a snooze in the warm, cozy confines of this pet bed during chilly winter nights.
You can buy this on Amazon for $43.99.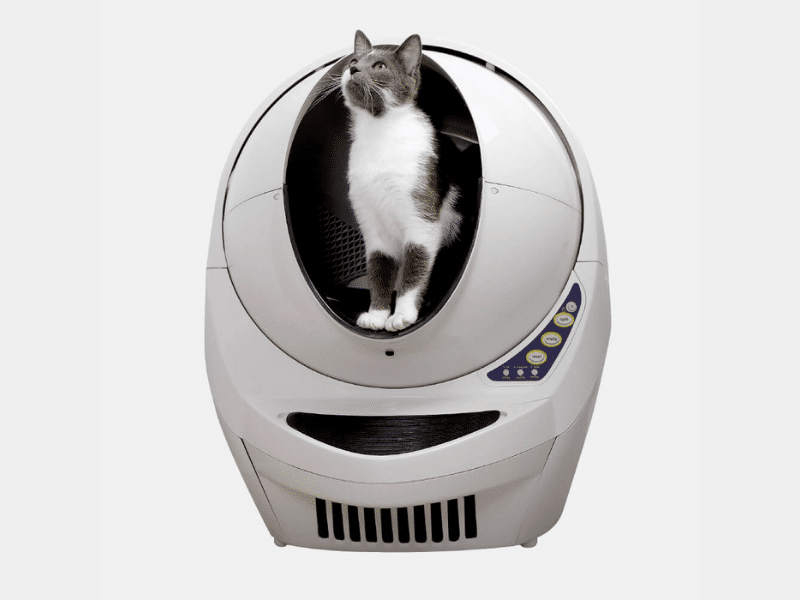 Help your favorite cat lover get rid of that disgusting litter box forever with this Litter-Robot 3 Connect bund. It's a self-cleaning smart litter box that automatically senses when it's time to clean, sifts the waste, and deposits it in a drawer without you having to touch anything. It allows your cat to do its business in a private environment without any discomfort. This stylish and smart robot gives you an unobstructed view of the beautiful machine doing all the work so you don't have to. It comes with accessories that include a fence, a ramp, 100 waste drawer liners, three carbon filters, and a 36-month warranty. It will cost you a lot of bucks but it's worth it.
You can buy this for $699.00.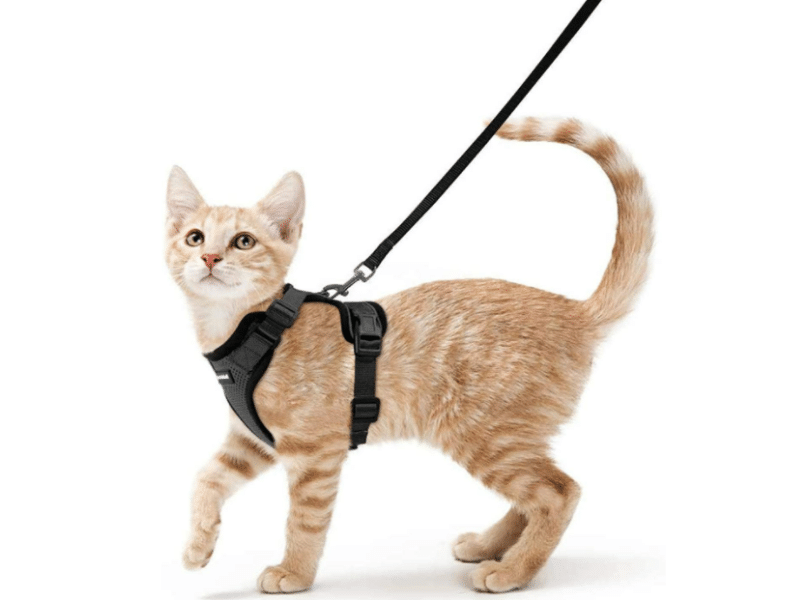 Some pet parents love to take their cats for a walk. Cats are pretty stubborn, and not all of them like to be walked on a leash but if they are, try getting this cat harness and leash by Rabbitgoo. The cat harnesses with leash make it easier for your cat to go outside with you without pulling or scratching you or other people around. This adjustable cat harness has four adjusting straps to ensure a perfect fit for your feisty feline. For a more secure closing, both sides include a sturdy safety clasp – never worry about your cat being lost during outdoor escapades again.
You can buy this on Amazon for $15.98.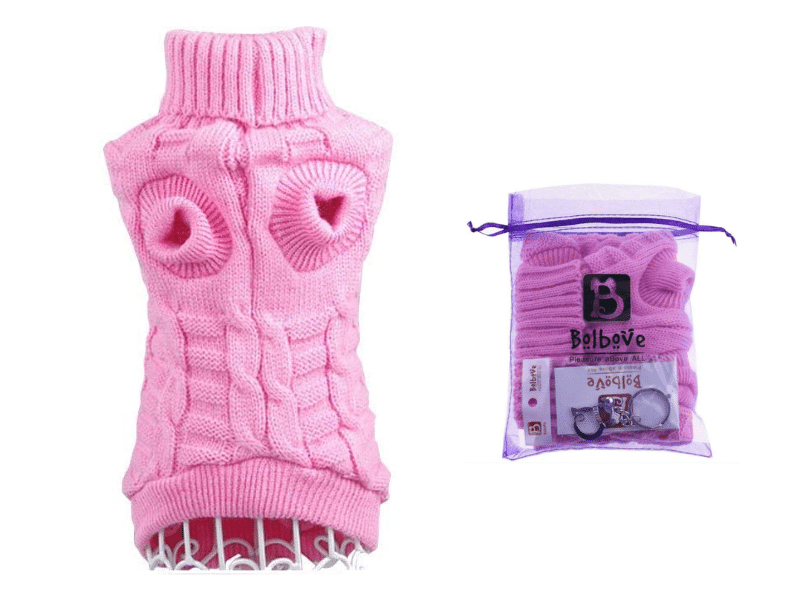 For the crazy cat lady in your family, why not get them a gorgeous sweater for their feline companion? This turtleneck sweater is handmade and can be used as a costume for the holiday or any special occasion. It has the perfect fit and fabric made of acrylic to keep your pet warm. Be sure to measure your kitty for the right size as this sweater comes in a range that fits every pet. Your cat will surely love to snuggle in with this stylish turtleneck sweater.
You can buy this on Amazon for $12.99.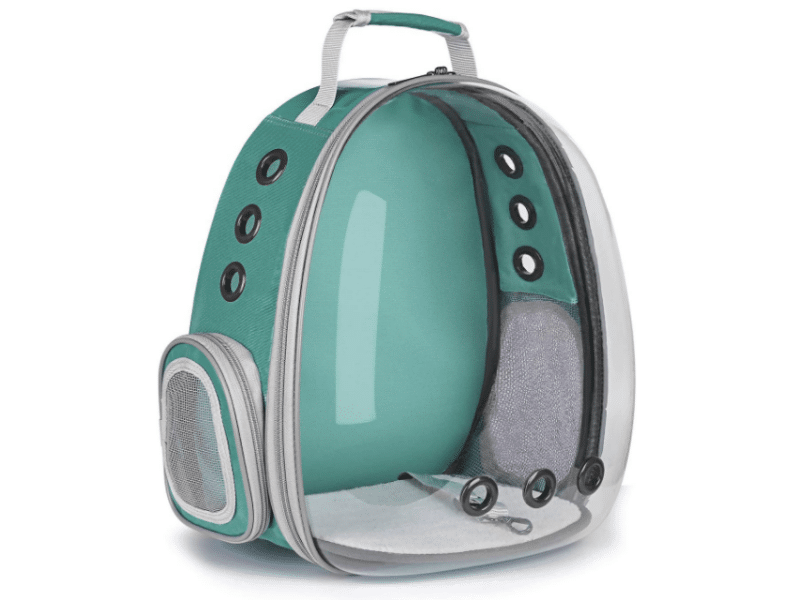 This backpack is a great gift for cats that enjoy long walks with their owners. If you're planning to climb on a mountain this summer, you and your cat can travel together in style with the Lollimeow Cat Bubble Backpack. This backpack is designed to keep your feline friend cool and comfortable during outdoor adventures. The integrated bubble design offers plenty of space for them with a transparent design for cats to enjoy the scenery. It includes 9 large ventilation holes to provide ample airflow. It has strong straps to help secure the backpack during transportation. In addition, it includes a waterproof outer shell to help protect your cat from the rain and snow during your trips.
If you're going on vacation with your kitty, this backpack will be a wonderful buddy to have along!
You can buy this on Amazon for $36.99.
Related Article