In today's fast-paced world, where remote work and online learning have become the norm, maintaining an organized and clutter-free workspace is essential for productivity and peace of mind. Whether you're working from home, in a bustling office, or hitting the books at school, a tidy desk can work wonders for your focus and efficiency. But fear not, for we've scoured the market to bring you a curated list of ingenious products for organizing designed to help you conquer desk chaos.
From space-saving organizers to nifty cable management solutions, join us on a journey to transform your desk into a well-ordered haven where creativity and productivity can flourish. Say goodbye to clutter and welcome a more organized and harmonious work or study environment with these clever desk organization solutions!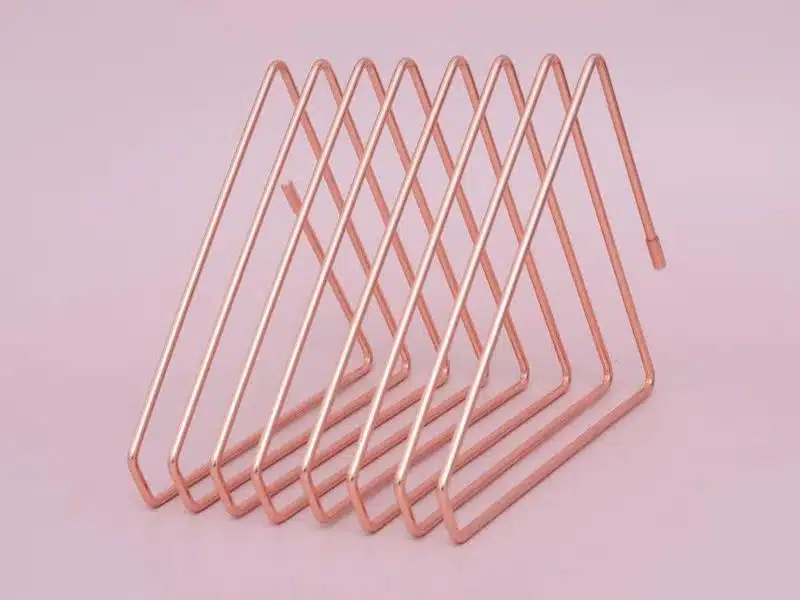 Compressible Metallic Desktop File Organizer
Your cherished moments with a good book and a refreshing beverage are an integral part of your life, and you want to protect them. That's where our desktop file organizer comes in. Ensuring you can keep your favorite reads within arm's reach while decluttering your workspace. With its sleek wireframe design and stylish metallic finish, this organizer is not just functional; it's a show-stealer. And when you're ready for a change, it compresses easily for storage until your next inspirational boss lady book release.
Key Features:
Compressible: Effortlessly store it away when not in use.
Organizational: No more books scattered on your desk.
Stylish Design: Achieve modern minimalism that combines organization with aesthetic goals.
Read More: The Best Hair Tool Organizers for 2023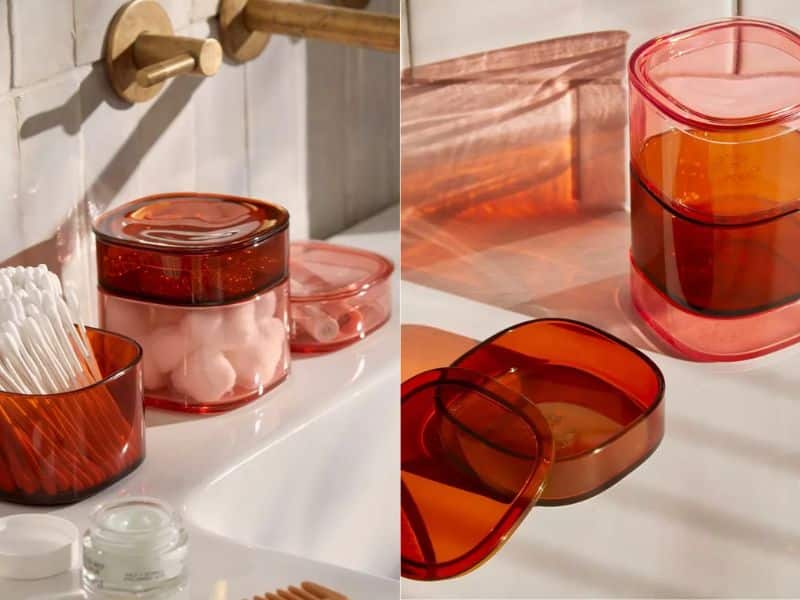 Open Spaces Storage Gems Set!
Discover the perfect blend of beauty and functionality with our luxurious acrylic containers, designed to showcase and stack your most cherished small items. These Storage Gems are not just storage solutions; they're aesthetic additions to your space. Crafted from crystal-clear acrylic, they allow you to see exactly what's inside while maintaining a clean and organized look.
Key Features:
Multi-Purpose Gem Lid: The Gem Lid boasts a subtle dip. Making it ideal for short-term storage of small trinkets like jewelry you remove before bedtime.
Complete 4-Piece Bundle: Each set includes 2 Short Gems, 2 Tall Gems, and 2 Lids. Ensuring you have everything you need to declutter and beautify your space.
Stackable Design: Gems are built to stack. Making it a breeze to save space and achieve maximum organization in your living or working area.
Read More: The Best Silverware Organizers for 2023

Satechi Multi-Device Charging Station
Say goodbye to cable clutter and welcome a sleek, efficient way to power up your devices. While keeping your space tidy and organized. With versatile charging options, safety features, and compatibility with a wide range of devices. This charging station is your key to a more streamlined and hassle-free charging experience.
Key Features:
Keeps Your Space Organized: Perfect for home, work, or the classroom, the Dock5 Multi-Device Charging Station tidily houses all your electronics. While recharging your smartphones and tablets, helping you declutter and stay organized.
Charges Up to Five Devices: Power up to five USB devices simultaneously. Including a Qi wireless charging slot (10W), two USB-C PD ports (20W each), and two USB-A ports (12W each) for versatile device support.
Power Safely: ETL and CE certified with over-temperature protection for peace of mind while charging. We recommend using certified charging cables to ensure safety.
Read More: Home Bliss: 40 Effortless Life Hacks to Organize Your Space!

Bello Peg Board Black
Discover the power of customization with this modular home pegboard collection, designed to help you create an organization system that suits your unique needs. Crafted from durable metal, this pegboard can be mounted both horizontally and vertically, offering sturdy support for hooks, shelves, and other add-ons (available separately). Whether it's your craft room, kitchen, office, or dorm, these products for organizing adapts effortlessly to any space. Allowing you to keep your essentials neatly organized.
Key Features:
Modular Design: Create a personalized organization system with ease. This durable metal pegboard serves as the foundation for your customized setup.
Sturdy Build: Mount it on the wall horizontally or vertically. It's robust enough to support coordinating hooks, shelves, and add-ons (available separately) along with your supplies and gadgets, accommodating up to 22 pounds of weight.
Mix and Match: Get creative with colors and choose precisely what suits your needs. Achieve a sleek and unified look with rounded, streamlined profiles.
Easy Customization: Attachments and accessories effortlessly integrate, allowing you to tailor your pegboard for any space. Whether it's a craft room, kitchen, entryway, office, or dorm.
Versatile Hole Spacing: Pegboard holes are 1″ apart, providing flexibility in arranging your essentials.

Smartish Magnetic Cord Holder
Bid farewell to cable chaos and hello to a more organized, clutter-free space with the Smartish Magnetic Cord Holder. Keep your cables in check, effortlessly and stylishly.
Key Features:
Non-Sticky Adhesives: Change your mind about placement without the sticky mess – it's hassle-free repositioning.
Magnetic Top, Grippy Bottom: Enjoy a no-slip experience as it keeps your cords and itself in line, ensuring your workspace remains tidy.
Sleek and Functional Design: Keep your space organized without sacrificing style; this cord holder is practical without compromising aesthetics.
Read More: Unlock the Secrets to a Clutter-Free Haven: The 5 Must-Have Organizing Tool You Need for a Neat Home
Conclusion
In a world where our daily lives are increasingly intertwined with technology, the importance of effective organization cannot be overstated. Whether it's a multi-device charging station, a customizable pegboard, or a smart magnetic cord holder. These innovative products for organizing are designed to simplify our lives. They bring order to the chaos, declutter our spaces, and streamline our daily routines. As we embrace these clever solutions, we unlock the potential for enhanced productivity, reduced stress, and a more harmonious living and working environment. So, whether you're tidying up your workspace, managing your cables, or optimizing your home organization, these products for organizing are your allies in the pursuit of a more organized and efficient lifestyle. Embrace the future of organization and elevate your everyday experience with these clever tools.