As the Class of 2023 prepare to leave their college days behind, they will be looking for that special gift to commemorate this momentous occasion. College Graduation gifts are a great way to show your appreciation and love for those who have achieved an important milestone in life.
Whether it's something practical or something sentimental, there are plenty of options out there to make sure your college graduate feels appreciated on their big day. From personalized items like jewelry or watches to useful tech gadgets and personalized gifts- we've rounded up some of the best graduation gifts for 2023 so you can find the perfect gift!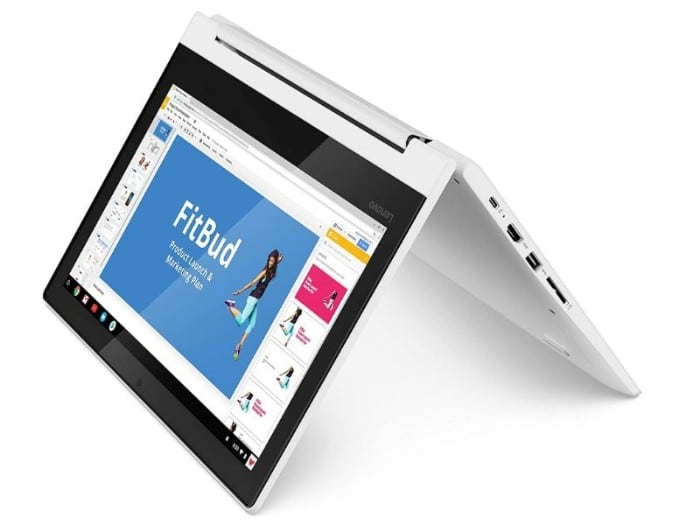 Lenovo Chromebook Convertible Laptop
The Lenovo Chromebook Convertible Laptop is one of the best college grad gifts for 2023. It offers a sleek, stylish design that is less than 1 inch thin and about the weight of a hardback book, with an 11-inch touchscreen display perfect for day-to-day computing and multimedia activities. This college laptop boots up in seconds and features easy-to-use Chrome OS, plenty of memory and storage, long battery life, virus protection, USB ports for effortless connectivity as well as a built-in camera to stay connected with friends and family.
Not only does this device offer high-end features at an affordable price but it has also received positive reviews from users who love its snappy speed and responsiveness to commands. This makes it an ideal graduation gift that will surely be appreciated by any college student starting out on their new journey!
Read More: The Best Gifts for Mother's Day in 2023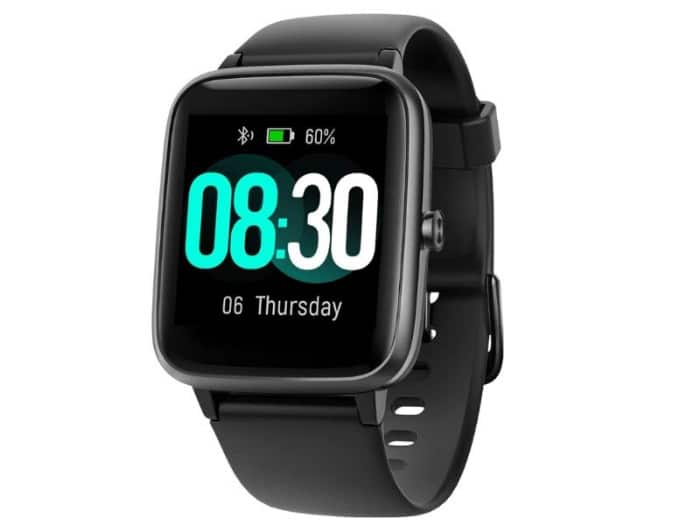 GRV Smart Watch for iOS and Android Phones
The GRV Smart Watch for iOS and Android Phones is one of the perfect college graduation gift ideas for 2023. This watch offers vital features such as a fitness tracker, sleep tracker, and various sports modes, giving the recipient the ability to stay in shape while tracking their health metrics. Additionally, users can connect the watch to their phones and receive all incoming calls, messages, and app notifications.
Plus, with its long-lasting battery life and IP68 waterproof design, this watch can withstand even the most active lifestyle. Lastly, this great gift is best for new grad because it comes with a variety of other practical features such as an alarm clock, music control, stopwatch, sedentary reminder and more. Get your grad the ultimate thoughtful gift to stay connected, active, and healthy with the GRV Smart Watch!

GraduatePro Matte Graduation Cap and Gown
GraduatePro Matte Graduation Cap and Gown is the perfect choice for the graduating class of 2023. This 100% polyester set includes a stylish loose-fitting gown, cap with elastic band to fit any head size, tassel, and 2023 year charm to make it special. The material is breathable, light, flat, and comfortable so that the graduate can look and feel their best on their big day.
The convenient hidden zipper closure makes putting on and taking off a breeze – no more having to worry about those pesky buttons! Plus, there are strong center pleats on the front and back shoulder which gives this graduation gown an extra touch of sophistication and elegance. All in all, this is undoubtedly the best college gift for this graduation year!

GraduationMall Diploma Frame
GraduationMall Diploma Frame is the perfect college graduation best gifts for recent graduate in 2023. This frame is made of high-quality recycled polystyrene with a nice red wood grain finish, making it durable and environmentally friendly. It has a durable high definition & UV protection acrylic to protect your photos from dust, moisture, and scratches, ensuring that your pictures remain great for years. The frame comes in 8.5″ x 11″ certificates documents with black over the gold double mat and 11″ x 14″ diplomas without mat, giving you plenty of options when displaying them on the wall either vertically or horizontally.
With its elegant mahogany with gold beaded design suitable for different occasions like weddings, anniversaries, birthdays, and various festivals, it makes for an excellent gift that will turn any bare wall into a gallery of memories! Plus it's packed securely in GraduationMall's exclusive packaging to ensure safe delivery; so order with confidence today – you won't regret it!
Read More: The Best Father's Day Gifts for 2023

Instant Pot Duo Electric Pressure Cooker
The Instant Pot Duo Electric Pressure Cooker is a timeless gift for college graduates in 2023. This versatile appliance offers 7-in-1 functionality, with 13 customizable Smart Programs that make pressure cooking ribs, soups, beans, rice, poultry, and more fast and easy. It also features a tri-ply bottom inner pot for even cooking and sautéing plus 10 safety features including overheat protection and a safe locking lid. With its fingerprint-resistant stainless steel sides and dishwasher-safe parts, it's easy to clean up after use too!
Plus it can cook meals for up to 6 people – great news for growing families or those who love to meal prep. And with the free Instant Pot app available on iOS and Android you can access amazing recipes so your graduate will have plenty of delicious options to choose from! All this makes the Instant Pot Duo Electric Pressure Cooker The Best College Graduation Gifts for 2023!
Conclusion
Graduating from college is a milestone that deserves to be celebrated. With so many thoughtful and practical gifts out there, it can be hard to choose the right one for your special graduate in 2023. From GRV Smart Watch with its long-lasting battery life and IP68 waterproof design, GraduatePro Matte Graduation Cap and Gown which includes a stylish loose-fitting gown, cap with elastic band plus tassel and year charm, or even Instant Pot Duo Electric Pressure Cooker – these are all great options when looking for The Best College Graduation Gift this year! No matter what you pick, your graduate will surely appreciate the thoughtfulness of any present they receive as they embark on their journey into adulthood.