Solar energy has become a popular and reliable source of renewable energy for many households in recent years. Solar generators are an ideal way to take advantage of this free, clean energy. This is by providing you with the power you need when there's no other source of electricity.
In 2023, solar generators have come a long way from their predecessors, offering more efficient and powerful solutions during power outage that can meet your needs without breaking the bank. Here is our list of the best solar generators available in 2023.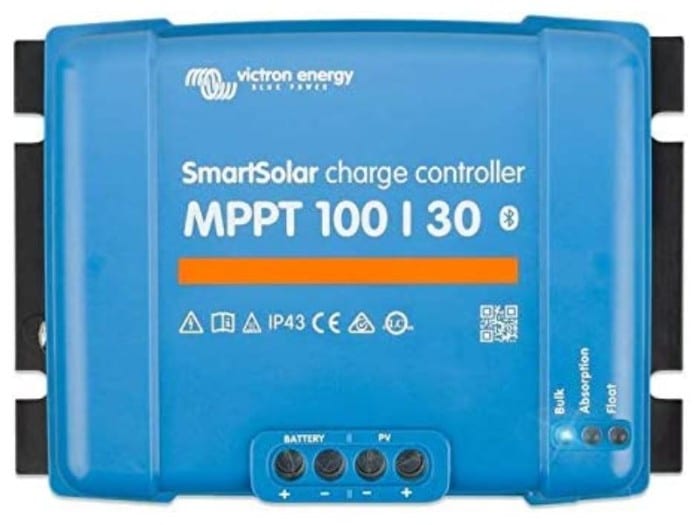 Victron Energy SmartSolar
Victron Energy SmartSolar is the best Solar Generators for 2023. As it offers a range of features that make it stand out from other solar generators. Its MPPT Solar charge controller ensures that every drop of available power is rinsed out of your solar panels and harvested for storage. Additionally, its ability to recharge even severely depleted batteries. With battery voltages as low as 0 Volts makes it an ideal choice for those who need reliable energy sources in any situation especially during power outage.
Furthermore, its built-in Bluetooth feature allows you to control and monitor the extensive features remotely anytime anywhere. This is done by pairing it with your smartphone or other device via VictronConnect. All these features make Victron Energy SmartSolar one of the most efficient Solar Powered Generators available today.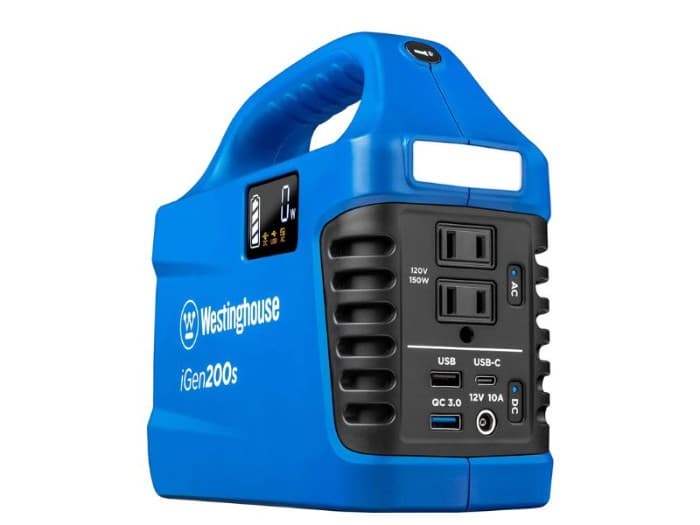 Westinghouse Portable Power Station and Portable Solar Generator
The Westinghouse Portable Power Station and Solar Generator is the best solar generator for 2023 due to its impressive features. This mini-generator weighs just 4.03 lbs, making it lighter than a Bluetooth speaker and more portable than a lunchbox. It can be charged in less than four hours from an outlet or five hours from car or with a solar panel. Plus, it's eco-friendly with no fumes, messes, or noise pollution; perfect for both indoor and outdoor use.
Additionally, the PowerLock technology prevents accidental power loss by locking out outlets and flashlights from power drain. While protecting sensitive electronics through short circuit, overload, and temperature protection mechanisms. The package also includes an AC adapter, DC adapter cigarette lighter plug as well as manual – all backed by two years of coverage!

Jackery Power Station Solar Power Generator
The Jackery Solar Generator is the best solar generator for 2023, offering a reliable and versatile source of power that can be used in any situation. This entry-level portable backup power station is equipped with a 240Wh lithium-ion battery pack, weighing only 6.6 pounds. Making it easy to carry around for outdoor adventures like camping or road trips. It boasts 1 Pure Sine Wave AC outlets (110V 200W 400W Peak), 2 USB-A ports (5V, 2.4A) and 1 12V DC car port. So you can charge your devices such as smartphones, laptops, cameras and lights.
Plus, it can be recharged by the Jackery SolarSaga 60 or SolarSaga 100 solar panel. Which has an MPPT controller for maximum efficiency when charging the power station. With its incredible features and convenience offered at an affordable price point. There's no doubt why Jackery Solar Generator is The Best Solar Generators for 2023!
Read More: The Best Jersey Sheets for 2023

EF ECOFLOW Portable Solar Generators for Outdoor Camping
For those looking for the best Solar Generators of 2023, EF ECOFLOW Portable Solar Generators for Outdoor Camping is the perfect choice. It features a patented EcoFlow X-Stream technology. That allows you to charge from 0%-80% within 1 hour and a full charge in just 1.5 hours. This generator offers fast charging capabilities unmatched by any other Solar Generator on the market.
With multiple recharging methods such as wall outlets, car charging or even solar panels, users can stay charged with an outdoor generator that powers up to some 600W devices. Thanks to its unique EcoFlow X-Boost technology. Not only does it offer amazing power but also comes in at 6.3lbs. Making it lightweight and portable enough to fit into your backpack! Backed by a 30 day money back guarantee and 2 year warranty, EF ECOFLOW Portable Solar Generators are truly The Best Solar Generators of 2023!

Goal Zero Portable Power Station with Portable Solar Panel Kit
The Goal Zero Portable Power Station with Solar Panel Kit is the perfect choice for anyone looking for the best solar generators of 2023. It boasts an industry-leading 2000-watt inverter generator. This can power up anything from a wall outlet, and a 600-watt MPPT charge controller. It increases charge efficiency by 30% when used with Goal Zero Solar panels.
It has multiple layers of protection, including over and under voltage protections, temperature protections, and battery management system. Making it safe and user friendly. Additionally, Goal Zero has been donating their products to disadvantaged communities since 2009, positively impacting over 100,000 lives thus far. With all this in mind, it's no wonder why the Goal Zero Portable Power Station is The Best Solar Generators for 2023.
Read More: The Best Percale Sheets for 2023
Conclusion
Solar generators offer a reliable and efficient source of power for both indoor and outdoor use. Whether you're looking for an entry-level portable generator, fast charging capabilities or the ability to charge multiple devices at once, there is sure to be a solar generator that meets your needs in 2023. We have highlighted some of the best Solar Generators available on the market this year. From Jackery Solar Generator, EF ECOFLOW Portable Solar Generators, to Goal Zero Portable Power Station with Solar Panel Kit – each offering something unique and special. No matter which one you choose though, these Solar Generators will provide you with clean energy solutions that are safe, user friendly and can help make a positive impact in disadvantaged communities around the world!