As the weather gets warmer and the days get longer, many of us begin to think about lawn care. For some, this means hiring a lawn service. But for others, it means taking matters into their own hands and tackling the lawn themselves.
If you're in the latter group, then you know that one of the most important pieces of lawn care equipment is the lawn mower. And if you're looking for a new lawn mower, then you may be wondering if an electric lawn mower is a right choice for you.
To help you make that decision, we've put together a list of the best electric lawn mowers for 2022. We'll tell you what to look for when choosing an electric lawn mower and we'll also give you our top picks.
So, if you're in the market for a new lawn mower, read on. We've got all the information you need to make the best decision for your lawn.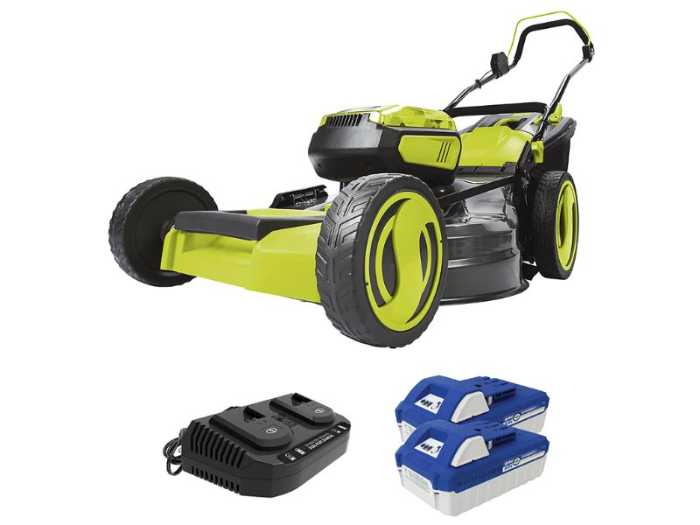 Sun Joe Brushless Cordless Electric Lawn Mower is considered the best electric lawn mower due to its long-lasting battery life and effectiveness in cutting grass. This is one of the best electric mowers as it is equipped with an 1100-watt brushless input and 900 W brushless motor that runs cooler and lasts longer than traditional brush motors. You can also customize the cutting height with the 7-position height-adjustment level, from 1.2 inches to 3.5 inches, for the perfect, precise cut tailored to your lawn. Plus, the 48-volt power and 2×4.0 Ah lithium-ion battery provide up to 25 minutes of rechargeable runtime. And with a 21-inch mowing width, the durable steel blade can mow a path 21 inches wide in a single pass – perfect for an even cut every time.
Read More: Best Leaf Blowers for 2022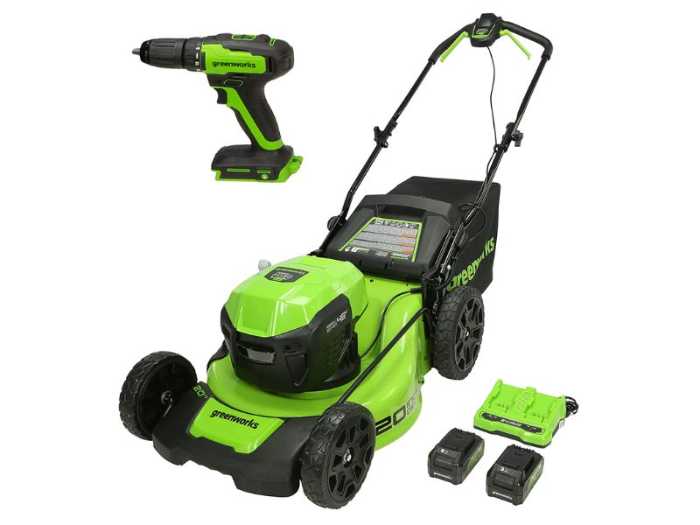 If you are looking for an electric mower that can handle even the toughest jobs, look no further than the Greenworks Brushless Cordless Push Lawn Mower. Powered by two lithium-ion batteries, this mower is capable of delivering exceptional power and run time, making it a great choice for those who want to ditch gas power without compromising on performance. The durable steel cutting deck makes short work of even the most overgrown lawns, and the 4-in-1 system means you can mulch, rear bag, side discharge, or use the turbo button for maximum power when picking up leaves. This is one of the best battery-powered lawn mowers.

With a cutting width of 14 inches and a high-efficiency 11AMP motor, this mower is perfect for quickly and easily tackle any size lawn. This is one of the best electric mowers in the electric lawn mower market. And with six different cutting positions from 1-3 inches, you can always get the perfect cut for your lawn. Plus, the adjustable handle and large grass collection bag make it easy to maneuver and collect all the grass clippings, so you can get the job done quickly and efficiently. And at only 28lbs, this mower is lightweight and easy to control – perfect for anyone who wants a powerful yet easy-to-use lawn mower. So why wait? Order your LawnMaster 14-Inch Electric Corded Lawn Mower today!

 Worx Cordless Electric Lawn Mower is a versatile and powerful cordless electric mower that is perfect for any job. This electric mower comes with six height adjustment options. You can customize your cut to suit your lawn, while the IntelliCut feature provides extra torque for tougher conditions. The same battery is compatible with all Worx 20v and 40v tools. So you can expand your power as needed, and the dual-port charger makes it easy to keep this mower running. Plus, you can choose to mulch your dry or wet grass or bag it up – it's entirely up to you. And with the onboard battery charge indicator and full-bag indicator. You'll always know when it's time to take a break or empty out. Get the perfect lawn with the Worx Cordless Lawn Mower.
Read More: Best Outdoor Smart Home Devices

Looking for a powerful, durable, and efficient lawn mower? Look no further than the Litheli Cordless Battery Lawn Mower with Brushless Motor. This powerful little machine is perfect for small to medium-sized yards and features six adjustable height settings. This makes it easy to find the perfect setting for your needs. The upgraded brushless motor is 40% more efficient than traditional models. It offers a durable and energy-saving powering experience that is also quiet and stable. The lightweight and cordless design make this lawn mower easy to maneuver and store. Also, the easy-start button makes it a breeze to get started. With a 5-year warranty, you can be confident in the quality and performance of this great little lawn mower.
Conclusion
No matter what your lawn mowing needs are, there is sure to be an electric lawn mower that is perfect for you. With so many great options on the market, you are sure to find the perfect mower to make lawn care a breeze. So why wait? Get started on your search for the best electric lawn mower today!