When it comes to hair products, there are so many options on the market these days that it can be tough to know which ones will work best for you. In this article, we'll take a look at some of the most popular hair products out there and what you can expect from them. So, whether you're looking for a new shampoo or conditioner to try, or you're in search of a styling product that will give your locks some extra oomph, read on for all the info you need.
Read More: Best Waterproof Makeup Products 2022
Here are the best hair products that you can buy right now:
Best Shampoo and Conditioner for Dry Hair
RedKen All Soft Shampoo and Conditioner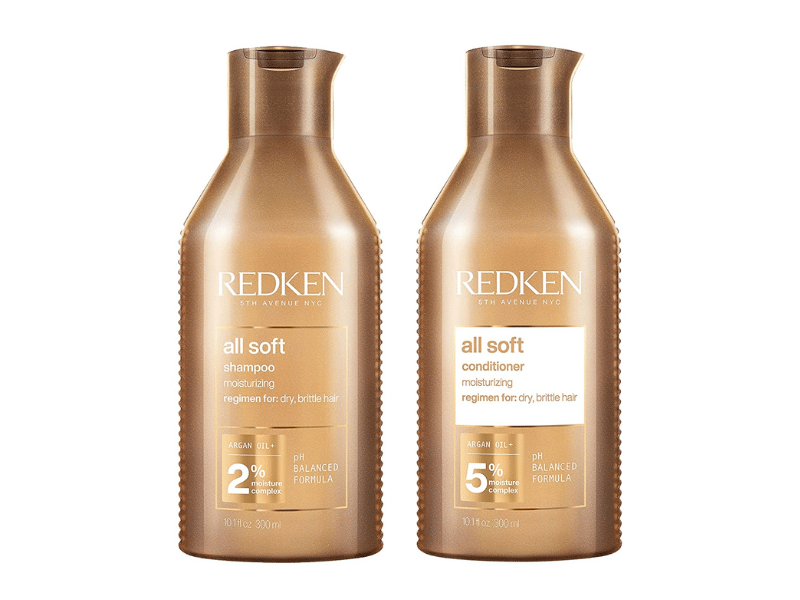 If you're struggling with dry, brittle hair, this shampoo and conditioner duo from Redken will work wonders. The All Soft formula is designed to hydrate and nourish your locks, giving you softer, smoother strands in no time. Plus, it's gentle enough for daily use, so you can keep your hair looking healthy without any fuss. Worrying about your hair's health no longer has to be a burden, thanks to this excellent product.
You can buy this on Amazon for $48.
Best Shampoo for Curly Hair
Kerastase Bain Hydratation Douceur Shampoo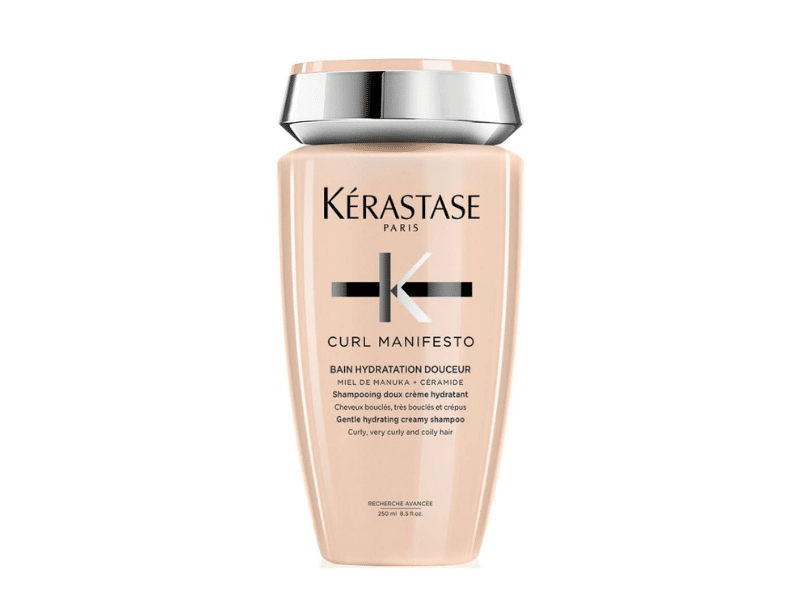 If you have curly hair, you know that finding a shampoo that doesn't strip away all of your hair's natural oils is essential. This Kerastase option gently cleanses the scalp and hair without over-drying, thanks to its hydrating formula that's chock-full of ingredients like Manuka Honey and Ceramide. It also boosts curl radiance and definition while taming frizz. Not to mention, it also smells amazing. Feel confident that your curls are in good hands with this shampoo.
You can buy this on Amazon for $32.47.
Best Cream for Curly Hair
Moroccanoil Curl Defining Cream

Moroccanoil will always have a place in our hearts (and hair) thanks to its ability to tame even the most unruly of locks. This curl cream is no exception. It is an all-in-one solution that leaves curls perfectly defined, free of frizz, and full of life. It's formulated with nourishing ingredients like argan oil to hydrate and strengthen curls, as well as an innovative protein that mimics the structure of natural hair. Trust us, your curls will thank you for using this cream.
You can buy this on Amazon for $16.
Best Hair Repairing Treatment
Olaplex Hair Perfector No 3 Repairing Treatment

With more than seventy-six thousand reviews on Amazon, it's safe to say that Olaplex Hair Perfector No 3 Repairing Treatment is a fan favorite. It's actually one of the best hair products for your hair. This at-home treatment helps to repair and strengthen damaged hair, whether it's from heat styling or color treatments. It works on a molecular level to repair the bonds within the hair, resulting in healthier, shinier strands. Apply it once a week and you'll notice a significant difference in your hair's condition.
You can buy this on Amazon for $28.
Best Hair Mask
Arvazallia Hydrating Argan Oil Hair Mask

This deep conditioning hair mask from Arvazallia is formulated to hydrate and nourish dry, damaged hair. It's made with the highest quality cosmetic-grade Argan Oil rich in Essential Vitamins and Nutrients. This mask will help increase your hair's moisture, shine, and softness. It's also safe for all hair types including fine hair, permed hair, and curly hair. You'll absolutely love how your hair looks, feels, and smells after using this mask!
You can buy this on Amazon for $12.30.
Best Hair Oil
Gisou Honey Infused Hair Oil

This luxurious hair oil is infused with Gisou's signature ingredient, Mirsalehi Honey. Honey has been used for centuries to nourish and condition hair. This oil will help make your hair softer, shinier, and healthier. It's also great for preventing split ends and taming frizz. You can use this oil as a pre-styling and finishing product, as an addition to a hair mask, and as an overnight treatment. You will be happy to know that All Gisou products are cruelty-free and sustainably sourced with ingredients from the Mirsalehi Bee Garden. So, use this oil and save your hair!
You can buy this on Amazon for $46.
Best Straightener
HSI Professional Hair Straightener

If you're looking for a high-quality hair straightener, look no further than the HSI Professional Hair Straightener. This straightener uses ceramic tourmaline plates to evenly distribute heat and protect your hair from damage. It also has adjustable temperature settings so you can find the perfect setting for your hair type. Plus, it comes with a heat-resistant glove to protect your hand against the hot iron, an HSI style guide for tips, and a travel-size, argan oil hair treatment. This is an excellent straightener for anyone who wants sleek, healthy-looking hair.
You can buy this on Amazon for $39.95.
Best Heat Protectant Spray
HSI PROFESSIONAL Heat Hair Protector & Conditioner 

Using heat styling tools too many times may lead to damaged hair, but this heat protectant spray from HSI Professional will help to protect your hair from the damaging effects of heat styling. It's formulated with argan oil and shine-boosting vitamins that nourish and condition your hair. This spray also detangles and speeds up drying time, so you can style your hair quickly and easily. If you use heat styling tools regularly, this spray is a must-have to help protect your hair from damage. Style safely and worry-free knowing your hair is protected from damage with this heat protectant spray.
You can buy this on Amazon for $17.95.
Best Hair Growth Supplement
Nutrafol Women's Hair Growth Supplement

Whether your hair is thinning or you simply dream of having long and lustrous locks, this hair growth supplement from Nutrafol may be able to help. The supplement is designed to address the six root causes affecting hair health: hormones, stress, lifestyle, metabolism, nutrition, and aging. It has natural ingredients that also support better sleep, energy, and skin. Simply take four capsules per day to see results. Hair growth takes time, but with regular use of this supplement, you may start to see thicker, fuller hair in six months.
You can buy this on Amazon for $83.60.
Best for Color Treated Hair
Nexxus Color Assure Shampoo and Conditioner

If you have color-treated hair, you know how important it is to use products that are gentle and won't strip away your color. This shampoo and conditioner from Nexxus are designed specifically for color-treated hair. It helps moisturize and enhance the vibrancy of your colored hair. It's formulated with an exclusive ProteinFusion blend with Elastin Protein and Quinoa that helps to lock in color so it lasts longer. Nexxus is a salon-quality brand, so you can trust their products to be gentle on your hair and effective at preserving your color.
You can buy this on Amazon for $28.48.