It's that time of the year again. Winter is a great time for everyone since it's the perfect excuse to wear cute and warm outfits that can keep you nice and cozy all day. These winter outfits for women are comfortable, functional, fashionable, and most importantly – warm. Things such as boots, scarves, and gloves are also important during the winter months. If you're someone who gets cold easily or if you want to look stylish throughout the winter months, then consider this list of the best winter outfits for women.
Here are the best winter outfits for women:
Best Leather Jacket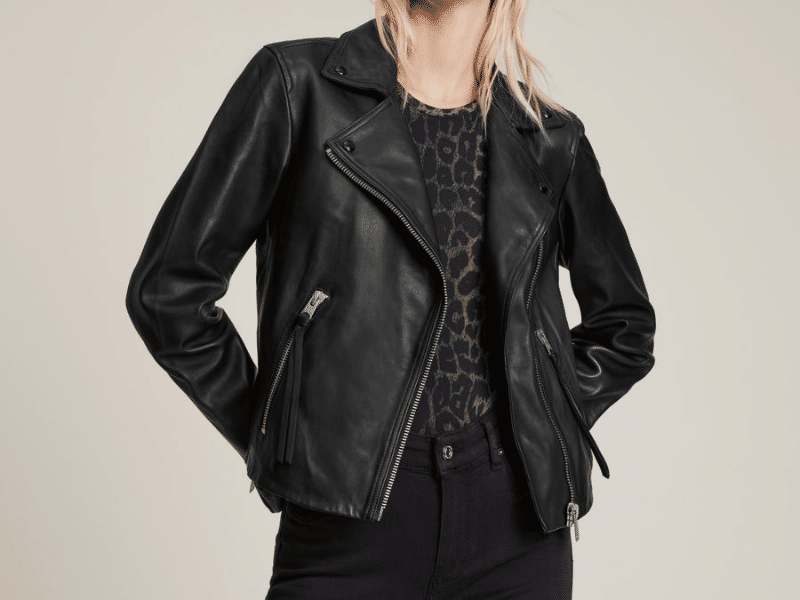 Every woman should have a leather jacket in her wardrobe. Every fashion-lover knows that leather jackets are a great fashion statement and one of the best winter outfits for women. A black leather jacket is one of the most versatile and classic pieces every woman should own. It can be worn with literally any outfit and it's guaranteed to look stylish and chic even during the coldest months of winter.
For those who want a high-quality leather jacket, you could opt for the AllSaints Dalby Leather Biker Jacket. Its lining is made from 100% recycled materials, which is really great for the environment.
However, this jacket might be a bit pricey. For those who want a more affordable option, you might want to check out the Levi's Women's Faux Leather Belted Motorcycle Jacket.
You can buy this on All Saints for $459.
Best Puffer Coat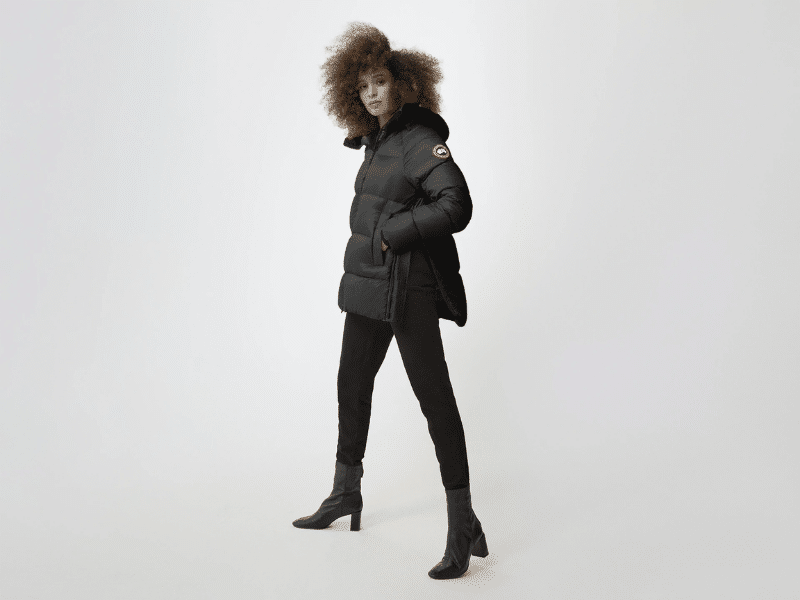 Puffer coats are a great solution for anyone looking for a warm winter coat that is also lightweight and functional. Puffer coats are made from down feathers which makes them super light, yet very warm. A puffer coat will keep you extremely toasty throughout the coldest days of winter.
This puffer coat from Canada Goose is one of the best winter coats for women. It is water repellent and water-resistant with a hood to keep you nice and dry. It's also filled with 90% down and 10% feather for maximum warmth.  It has removable backpack straps for easy carrying.
This coat is definitely pricey, but it's really the best option if you live in a cold area where temperatures can be freezing during the winter months.
You can buy this on Canada Goose for $895.
Best Cardigan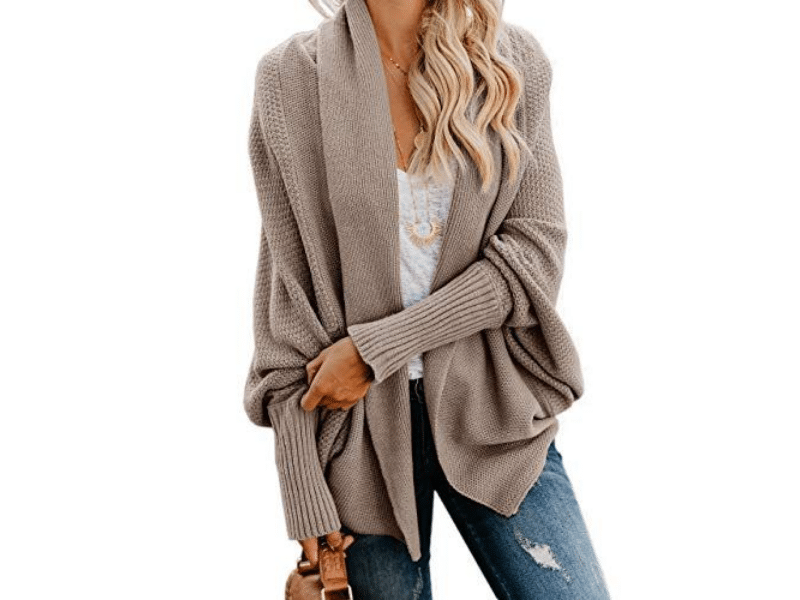 A cardigan is another essential for women's winter wardrobe. It is great to wear over short dresses or even over t-shirts during the cold fall and winter days. One thing to consider when buying a cardigan is that there are either buttoned cardigans or wrap cardigans. Buttoned cardigans are good for more formal events, while wrap cardigans can be worn with pretty much anything. If you're looking for a cute and cozy cardigan, then you should definitely check out this Imily Bela Batwing Wrap Cardigan. It's inexpensive and provides enough warmth to wear in the winter months.
You can buy it on Amazon for $43.99.
Best Faux-Fur Coat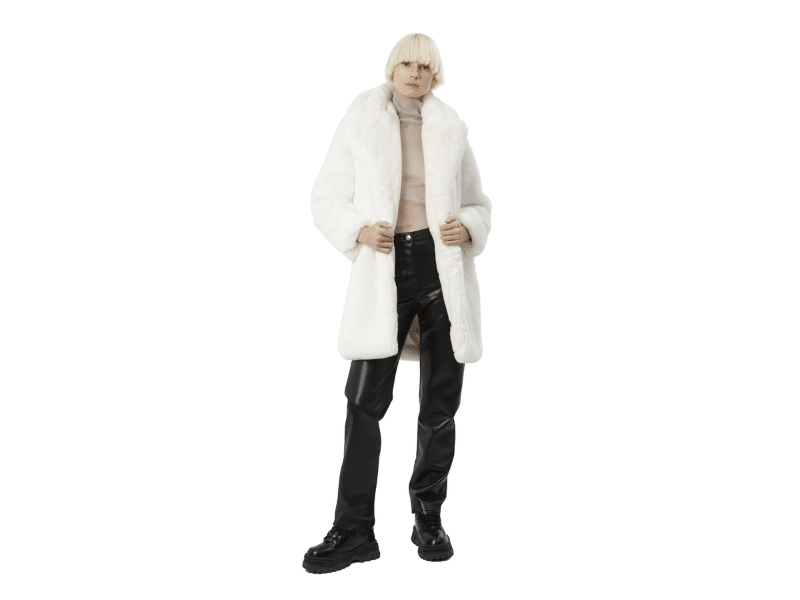 Another stylish option to stay warm in the winter is a faux-fur coat. If you're looking for the best winter outfits that make you look chic and exciting, try this faux-fur coat from Apparis. Apparis always uses the highest quality faux-fur that is both soft and durable. This faux-fur coat features full-length sleeves with a notch collar and two diagonal slash pockets. This is an ivory color faux-fur coat. This faux-fur coat can be worn over any outfit. Dress it up with a dress and heels, or pair it with your favorite leather pants. This is a very stylish winter outfit for any occasion. It also comes with 10 colors to choose from so you can wear different colors throughout the winter season.
You can buy this on Apparis for $395.
Best Wool Coat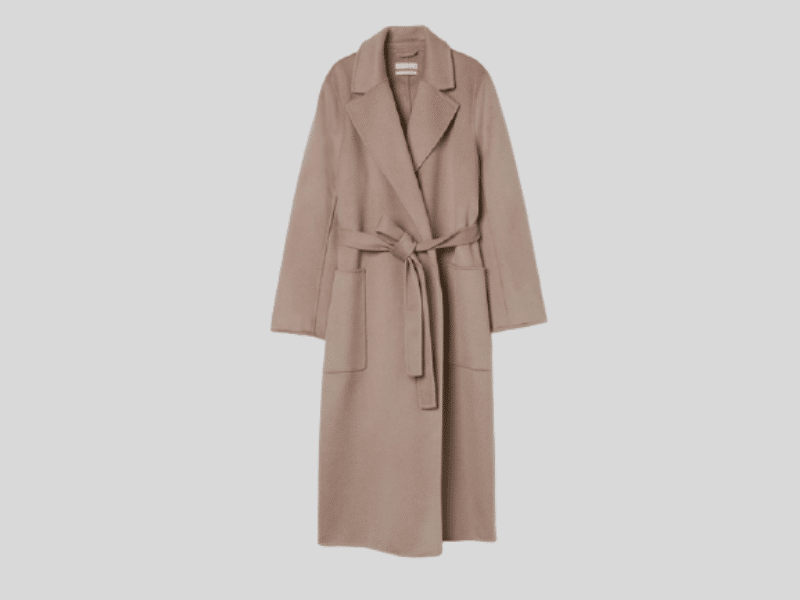 A wool coat is a great alternative if you want to avoid the bulkiness that comes with wearing down jackets. You can use it if the weather is just a bit chilly. This Winter Outfit is great for days where you are running errands or meeting friends at a coffee shop. It's made of 93% wool and 7% Cashmere, to keep you toasty during the chilly winter months. Its maxi-length silhouette has a double-breasted closure and a tie belt at the waist that can be removed. This wool coat from H&M will be a staple in your fall-winter wardrobe.
You can buy this on H&M for $299.
Best Trench Coat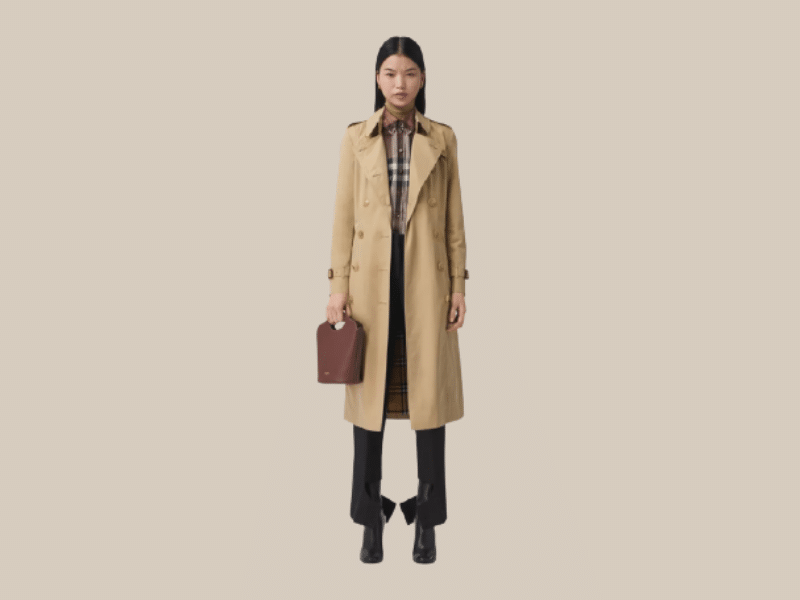 Burberry is one of the most sought-after brands offering many high-quality outfits for women. Winter outfits can be challenging when you live in places with snow because of the varying temperatures that tend to change quickly throughout the day. Winter coats are the number one thing that women should invest in for Winter. One great trench coat is Burberry's The Long Chelsea Heritage Trench Coat. It features the signature gabardine with a vintage check lining. Pair it up with a white bodysuit, jewelry, and a mini bag and you're good to go.
If you're looking for a budget-friendly trench coat, try the Cotton Classic Trench Coat of Mango for $130.
You can buy this winter coat on Burberry for $2,250.
Best Winter Boots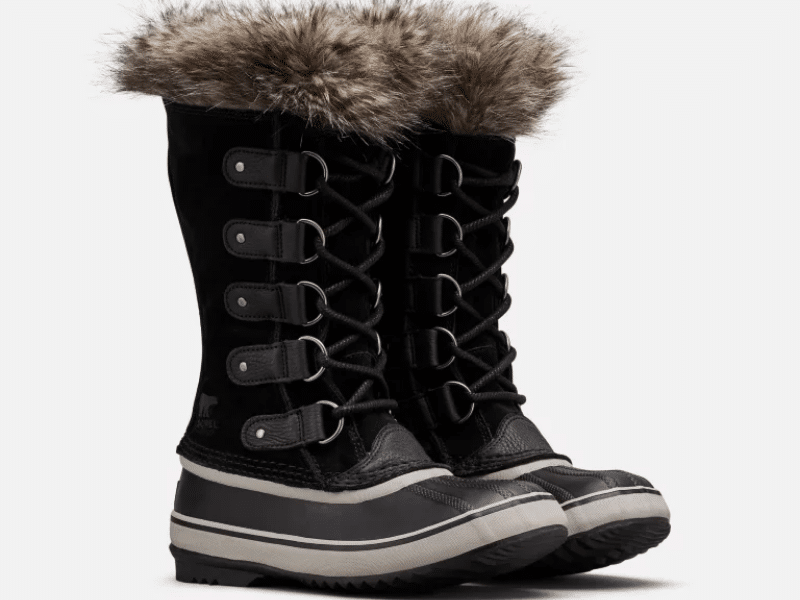 Among all the other things that women have to worry about during winter, one of the most important things is definitely footwear. Winter boots provide the best solution to this problem. Winter boots will be your best friends during Winter especially when you have to go through snow, rain, and also walk through cold places. It comes in countless styles, colors, makes, designs and materials so you have plenty of options to choose from.
They have high shafts, great traction soles, and also provide enough insulation to keep your feet warm and dry all day long. One of the best winter boots to consider is Sorel Joan of Arctic Boots. This winter boot is a great winter shoe since it can be worn with casual or semi-formal outfits. It has a removable felt liner that makes cleaning easy.
You can buy these winter boots on Amazon for $210.
Best Winter Scarf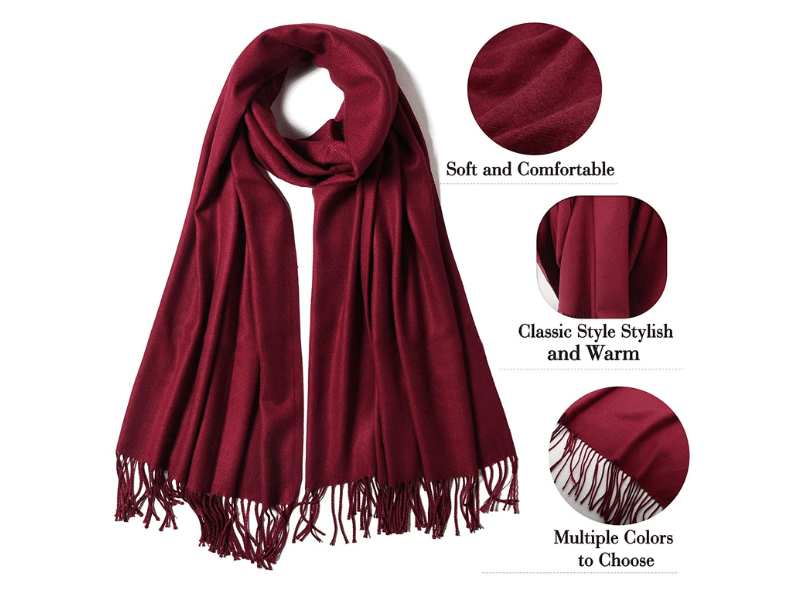 A winter scarf adds color and warmth to any of the best winter outfits for women. The FURTALK Cashmere Feel Scarf Shawl is available in many bright, bold colors to maximize the ability for women to add a pop of color or pattern. Be sure to choose a neutral color that will go with all of your winter outfits. This scarf is made of fine viscose and modal blend to ensure softness and warmth. Its wrinkle-free design makes it easy to travel with.
You can buy this winter scarf on Amazon for $15.99.
Best Beanie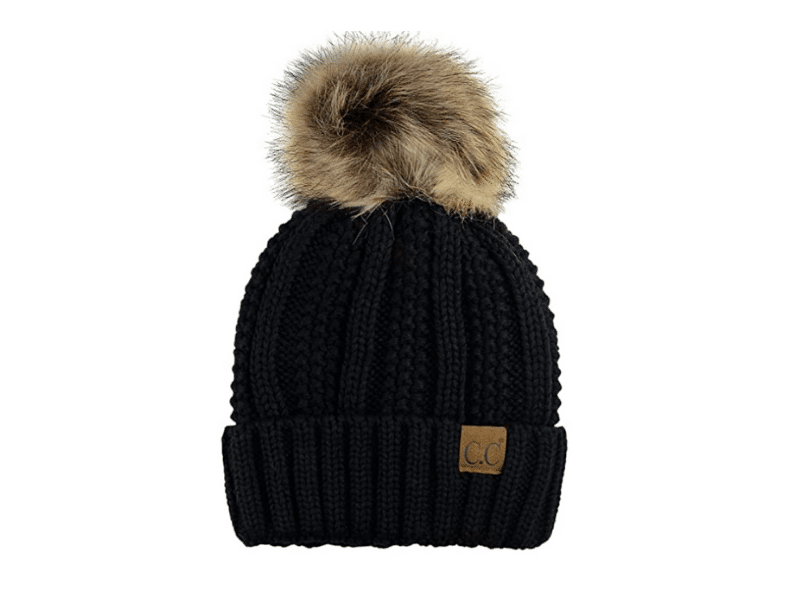 Beanies are great headwear for winter. They keep your head warm and look cute while wearing them. This beanie has s thick soft thermal fleece lining to keep your head warm. This makes it a great choice for the cold winter season. Winter beanies are a good way to keep yourself ready and fashionable for the coming winter. These fashion beanies were made of 100% high-quality acrylic and will never irritate your skin. This hat is available in many colors, making it easy to find one that matches any outfit you have chosen.
You can buy this winter beanie on Amazon for $18.99.
Best Winter Gloves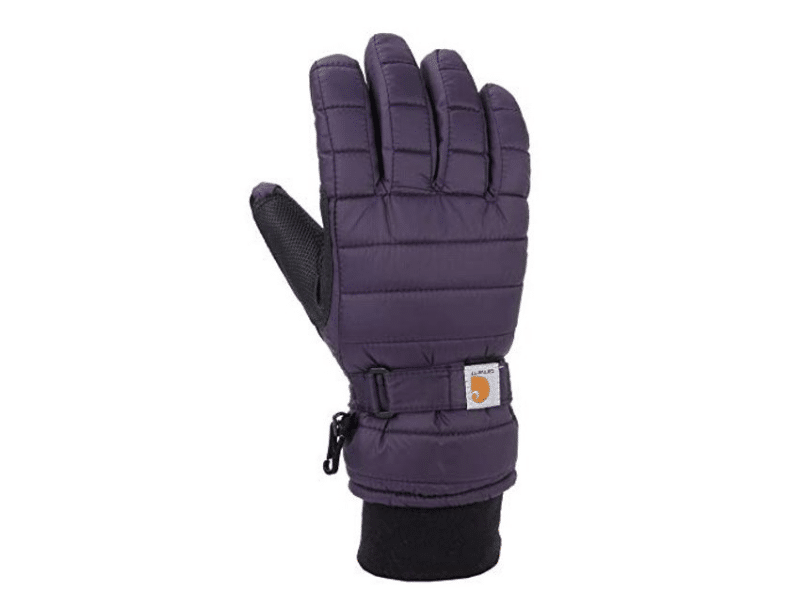 If you're looking for a pair of winter gloves to match your puffer jacket, you'll love these Carhartt Winter Gloves. These women's winter gloves are thick and insulated to keep your hands warm. It features a channel quilting and Dry-Max waterproof inset that is sure to impress even everyone. These winter outfit ideas are a great way to keep yourself warm for any cold-weather activity.
You can buy this winter beanie on Amazon for $22.99.
Related Article